Active Member
RPF PREMIUM MEMBER
Since I don't want to hijack Audrey's thread about his 3D printed Jumanji board any more, I think it's fair to start my own thread about my project.
Inspired by the wonderful info and material Audrey2 provided in his thread (especially his detailed board plans and sharing his 3D modeled front relief, which are the base for all of it), I finally started working on my own 3D printed Jumanji board.
While right now I am still (digitally) modeling it at full scale measurements, the actual idea is to 3D print the board at about half scale (49% to be exact), to work as a case for the Blu-ray of the movie. This requires a few alterations from the prop, mainly lowering the playing area further down into the box, to allow the lids to close over the Blu-ray case. Also, the case would now be only resting on the center dome, so my idea is to raise the starting squares in the four corners of the board to be above the height of the dome, so that the BD-case would now be supported by these.
As 3D printing is still a few months away (we're moving to a new apartment in a couple of months, which is when I will be buying a Prusa i3 MK3 printer), I'm putting a bit of work into creating nice looking renderings of my progress. I'm actually a professional 3D artist, with zero experience in 3D printing, so that part is actually considerably easier for me. Once I can test the model on the printer, I can decide when and how I can release my 3D (and 2D) files to the public.
Here you can see a few renderings of the current state: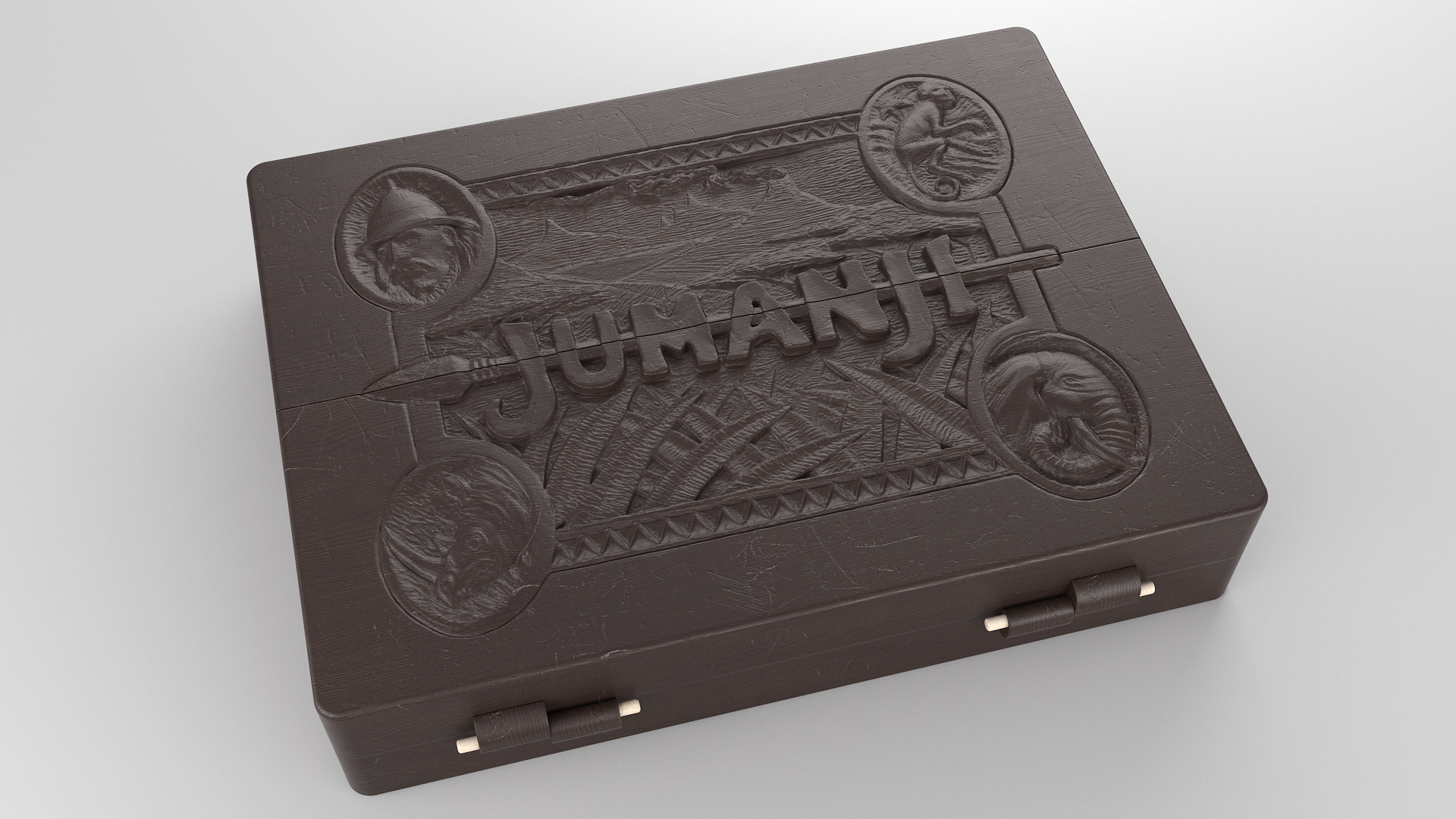 And here are my rules inlays: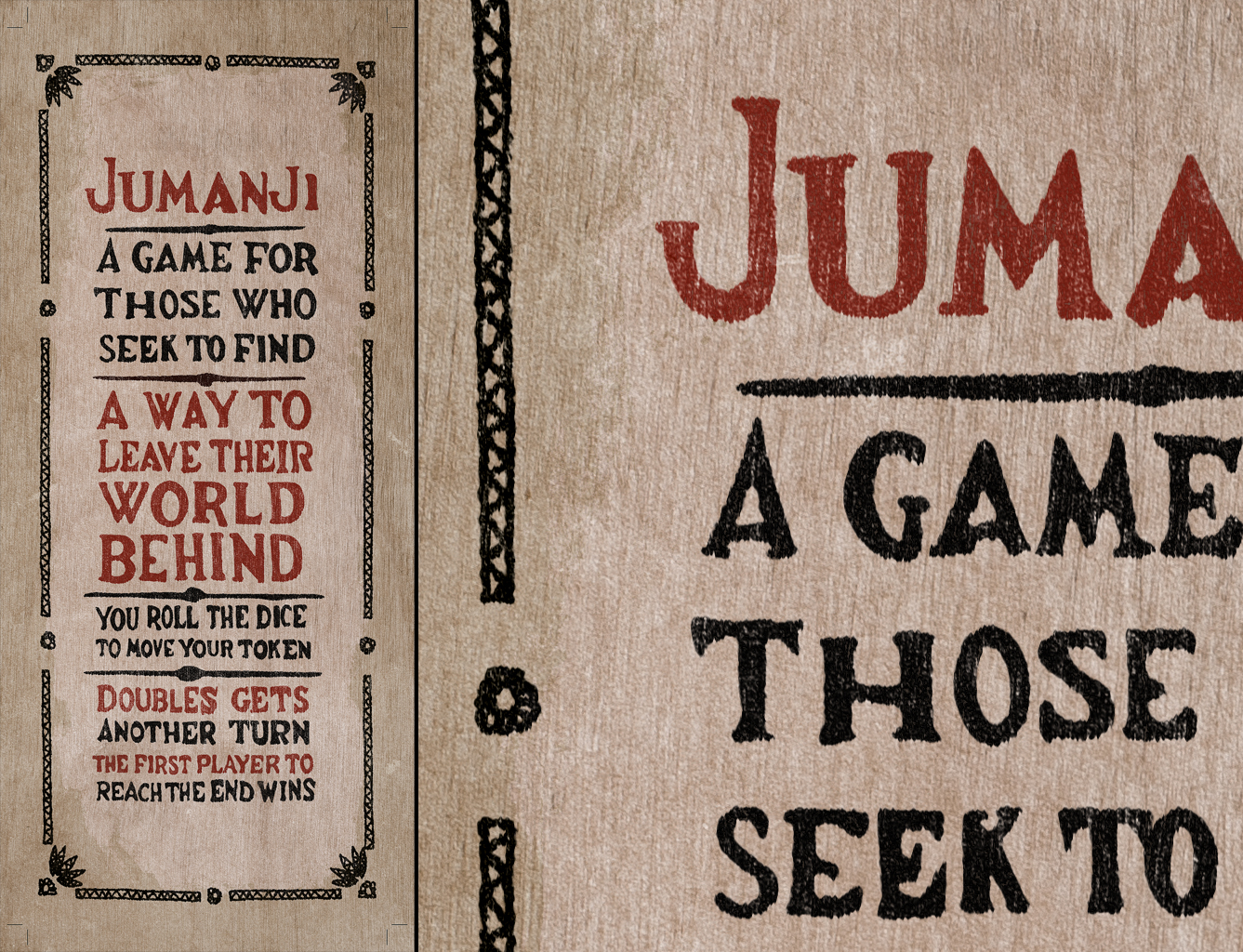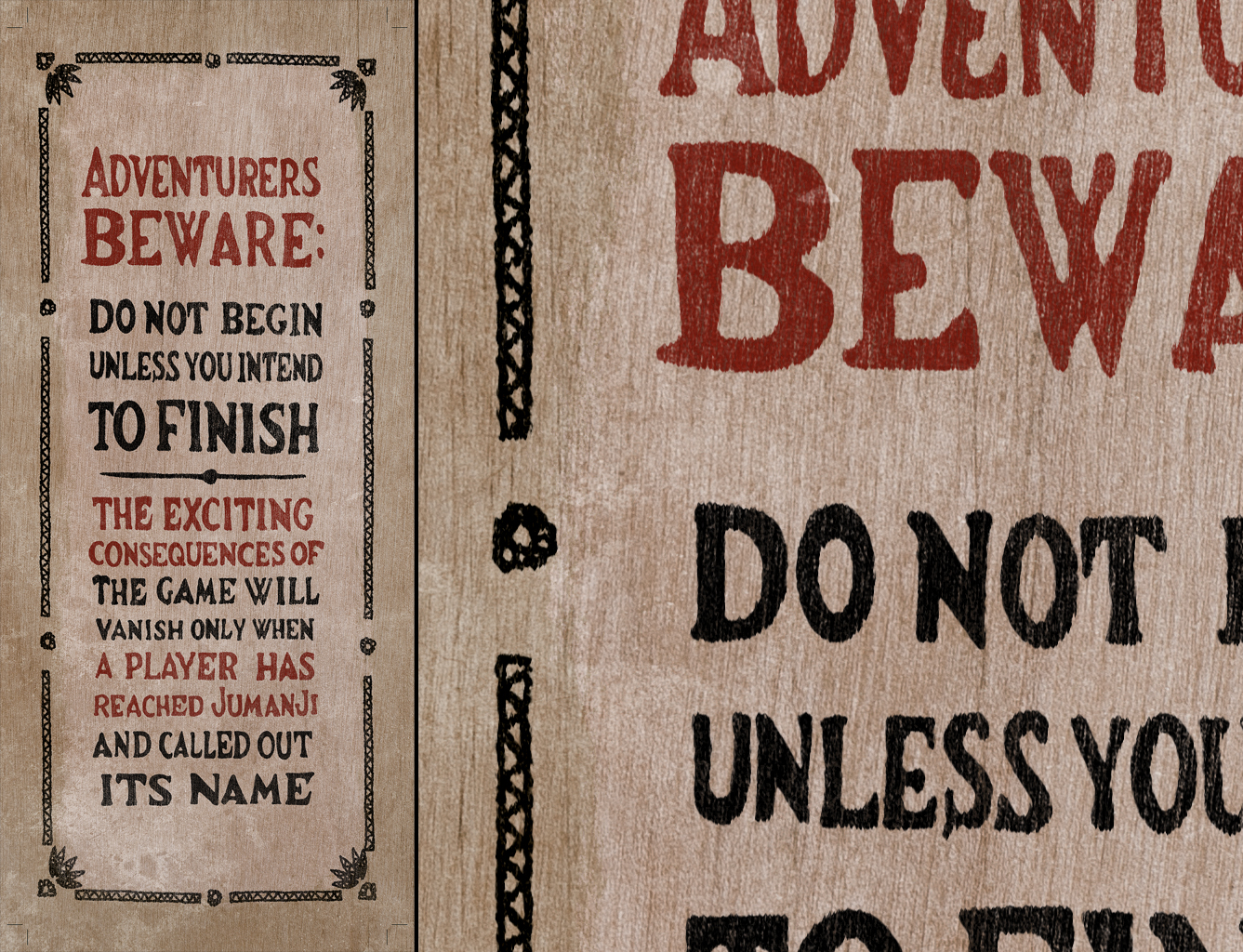 For the front relief I actually generated a depth (or displacement) map from Audrey2's shared model of it, overlayed the screenshots of his 3D scanned prop (to add more detail) and cleaned up the center cut:
Last edited: