The last few weeks have been pretty difficult, but starting a new bio sculpt really relaxing and putting my mind at ease.
A little while ago, Robillicus gave me permission to sculpt his "Juggernaut Bio Concept" [many, many, many thanks!]. It's one of my favorite bio's out there besides the original P1. Eventually I'd like to do a concept suit based around the bio which would connect the first Predator movie and the second one. I really hope to do the concept justice.
I'm about 75% done with the bio and hope you like it so far. One thing I noticed is that the face of the bio is more slanted then the concept. I could pull it the bottom of the sculpt [where the four razor things are] back about an inch, but in a way I do like it this way too....so I'm up in the air about it and would really like your thoughts on it.
I used the P1 Stunt as a reference to sculpt the P1 parts and I sculpted it similar in the sense that it has dents, dings, etc... sculpted into the bio so it's not perfectly smooth along the dome. I also used some ideas from the Gort bio for areas that I really couldn't make out 100%.
It's sculpted on an armature of xdmray's gen 1 half mask. As for the size, well....it's a "Juggernaut" bio so it's about the size of the P1 Stunt bio.
There are a few parts that are just proped up for the pic.
Onto the pics: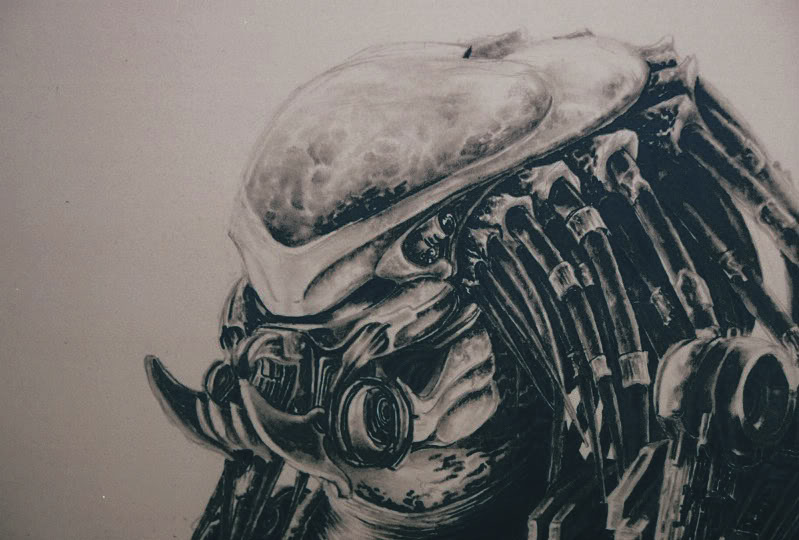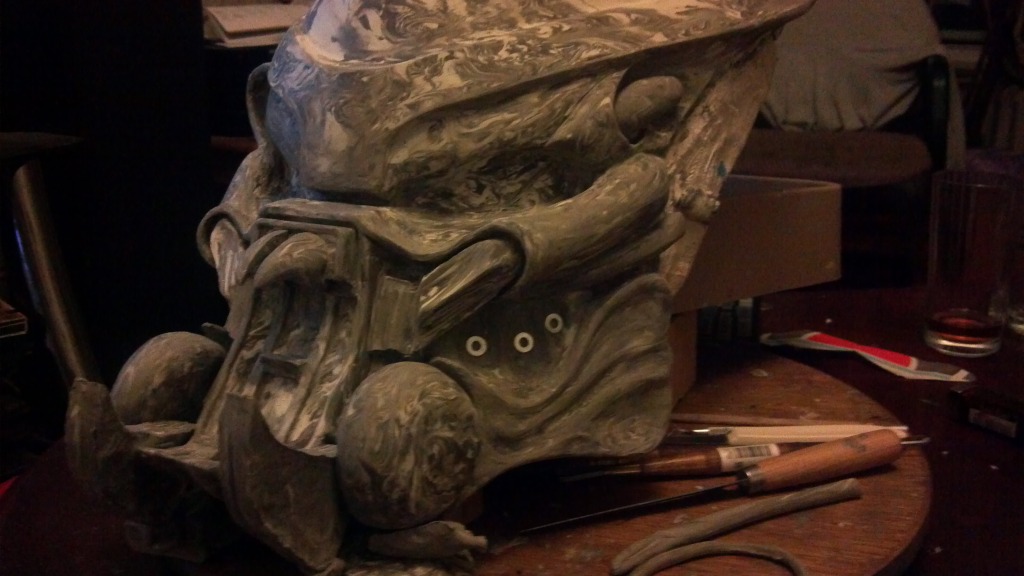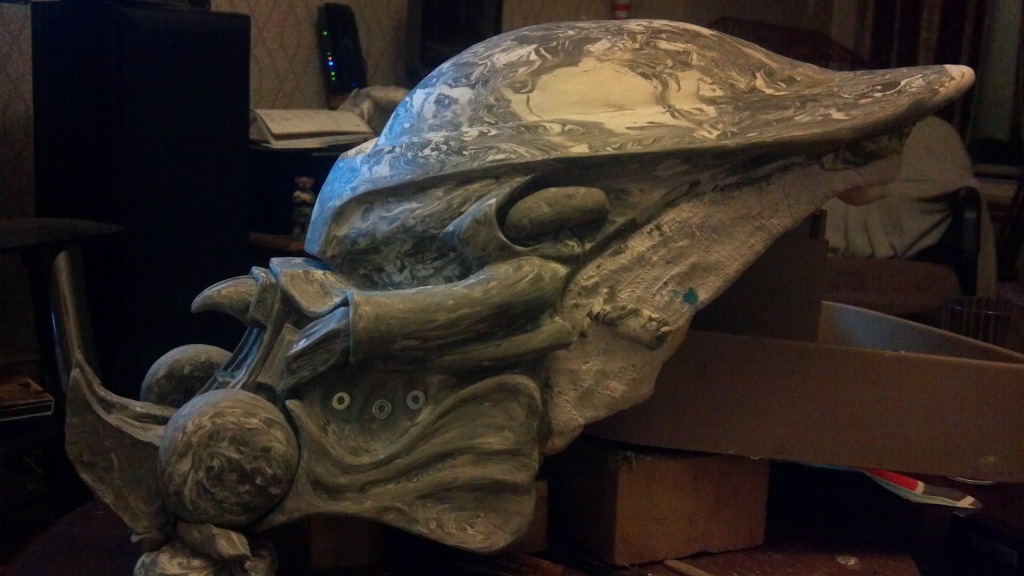 Thanks for viewing and comments are always welcomed!