Well, a friend surprised me by giving me his unfinished Lawgiver the other day.
From my limited knowledge, its a good cast, granted a number of air bubbles that need plugging. Whats confusing me is that comparing it to the photos of the two Lawgivers on the Prop Store of London, it seems to have the grip of the hero weapon and the main part is from the stunt.
I think with a bit of slight modification, it could be made into a pretty good replica of the hero gun.
Anyways, heres some pics.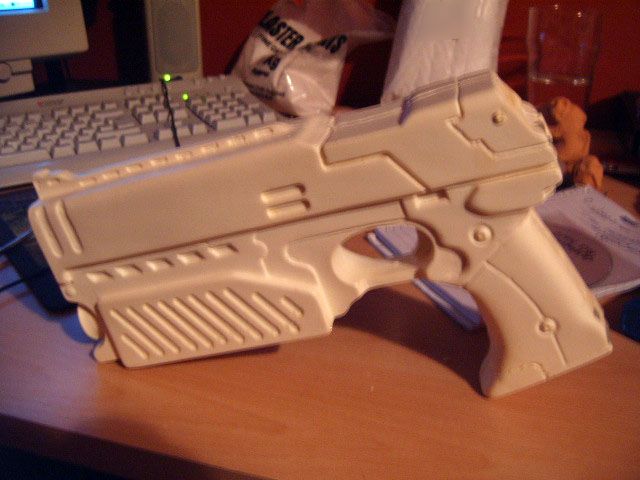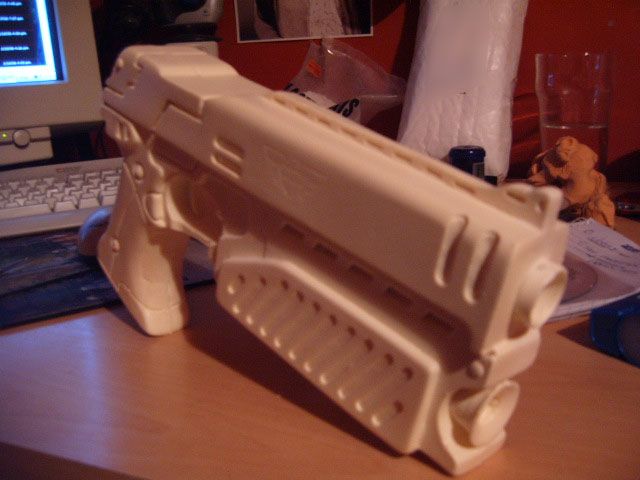 Big thumbs up to me mate for giving me this.