Another of my dreams as a kid was having a Johnny 5. I remember when my parents travel asking them for one. they didn't understand what I was talking about. No Google to show them some pictures. many years later.
I bought a Robot V the only thing available on the market who fairly resemble Johnny. Something similar to this one.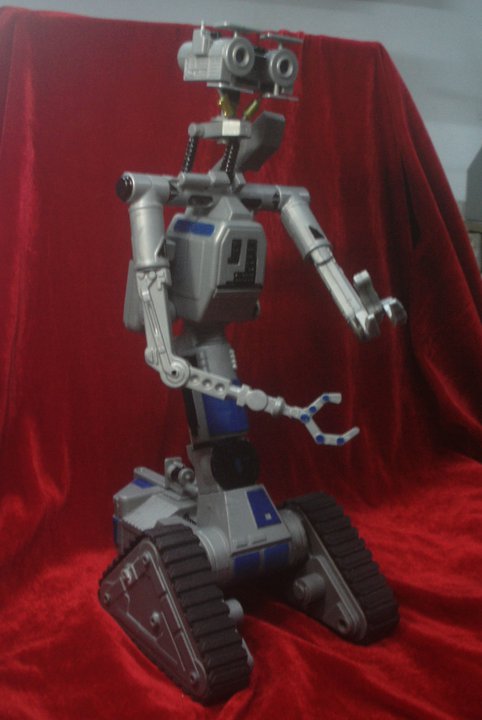 I left it in a box for a couple of years and then I remember it. I decided to build it. I started my research looking for detail pictures.
I started by doing a dry fit and comparing the heads robot v is nothing like Johnny 5. I thought maybe I can find some upgrade pieces on the website. I found in Shapeways a few kits for different parts, too expensive for what it was.
Upgrade of eyes and side headpieces.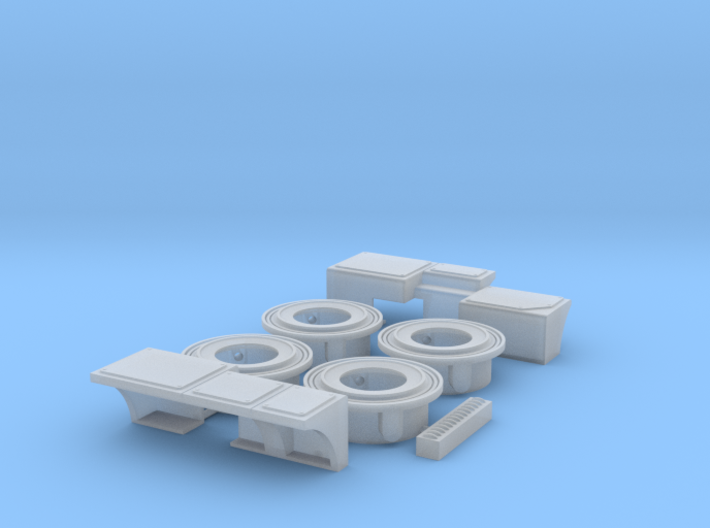 I start researching for 3d model of Johnny and I found a group on facebook call I Want To Customize My Johnny 5 Toy Robot! this is a fantastic group full of enthusiastic people ready to help and share their knowledge. they also had a 3d model of robot V and a Fully detail scale 1:1 3d model of Jhonny 5
I Want To Customize My Johnny 5 Toy Robot!
I decided to improve some details of the head to make it closer to the real one.