I know there are some older threads in the topic but I'd love to see everyone's John Wick props!
These are hard movies to collect for as the props are very specific and or expensive. Since I am a knife and gun collector; I enjoy the cross over.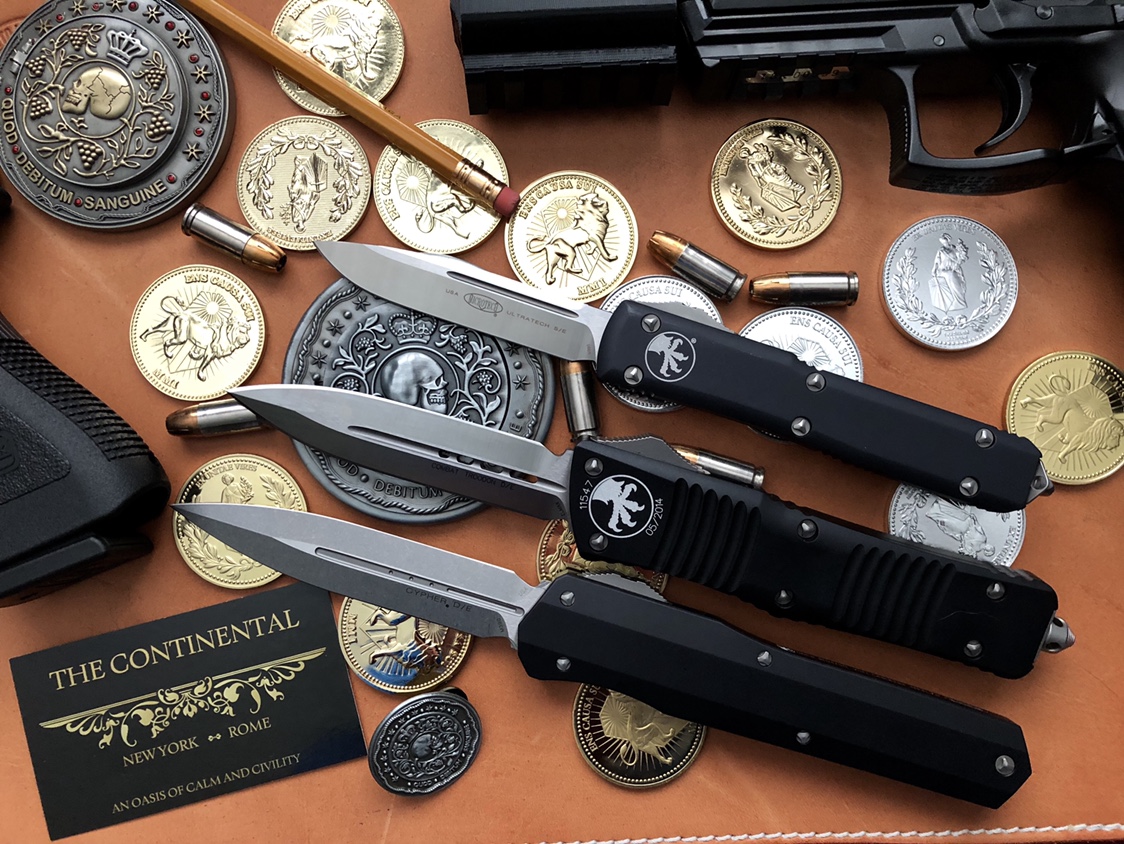 Pictured are the screen accurate REAL Microtech knives from each of the 3 movies. You can barely see the butt of my unaltered Gen3 Glock 34 that will eventually go to Taran Tactical for conversion. The HK seen at the top is an airsoft with a 3D printed compensator purchased from Etsy. I'm working with the artist to make it more screen accurate. Eventually I plan to get a real HK P30L and have a real steel compensator machined.
The coins are from various makers: Chronicle, Jintosh as well as the ones that come with the Walmart BluRay set. The silver ones are .999 pure silver from Apmex.
I look forward to growing this collection !
Let's see yours !