Sorry, to be back again, with report of an auction next month, of the most fantastical John Wayne fakes ever. What makes it worse, is that it comes from a once respected Western (genre) authority.
They can be found on LIVEAUCTIONEERS.com. All purport to come, third hand, from a costume house employee (of several!) who worked 60 years in the business, yet it not listed in the 1957 Costume Annual Directory, which lists every house and all the studio costumers. The labels are a joke, with most being crossed stitched, look bleached, and all fail to have any inventory numbers, as the 132 costume pieces sold from the Wayne estate all had on them at HERITAGE in 2011.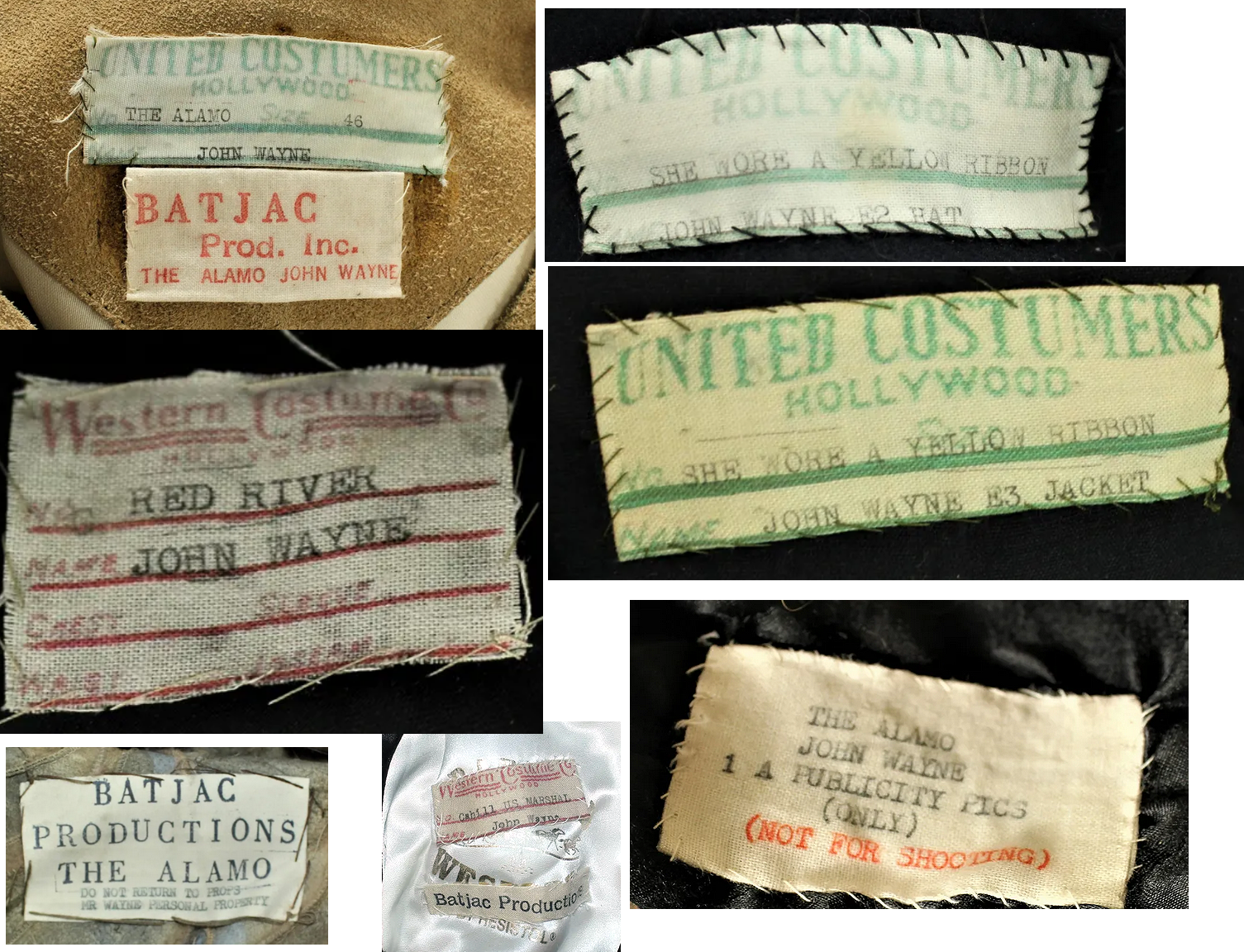 Notice, they are all typed at a time neither Western nor United did that. IN FACT, UNITED COSTUME COMPANY was long gone, as an entity, when all these film were made. In addition, these labels were not even the style used at the time of their demise.
United labels were also color coded. Here is a sample of them, through the years, although I have removed all the notes identifying them:
Note, none are typed and all are stitched on with a machine while the garment was being made - not added after.
And, look at the claim made in the same letter that accompanies all these lots: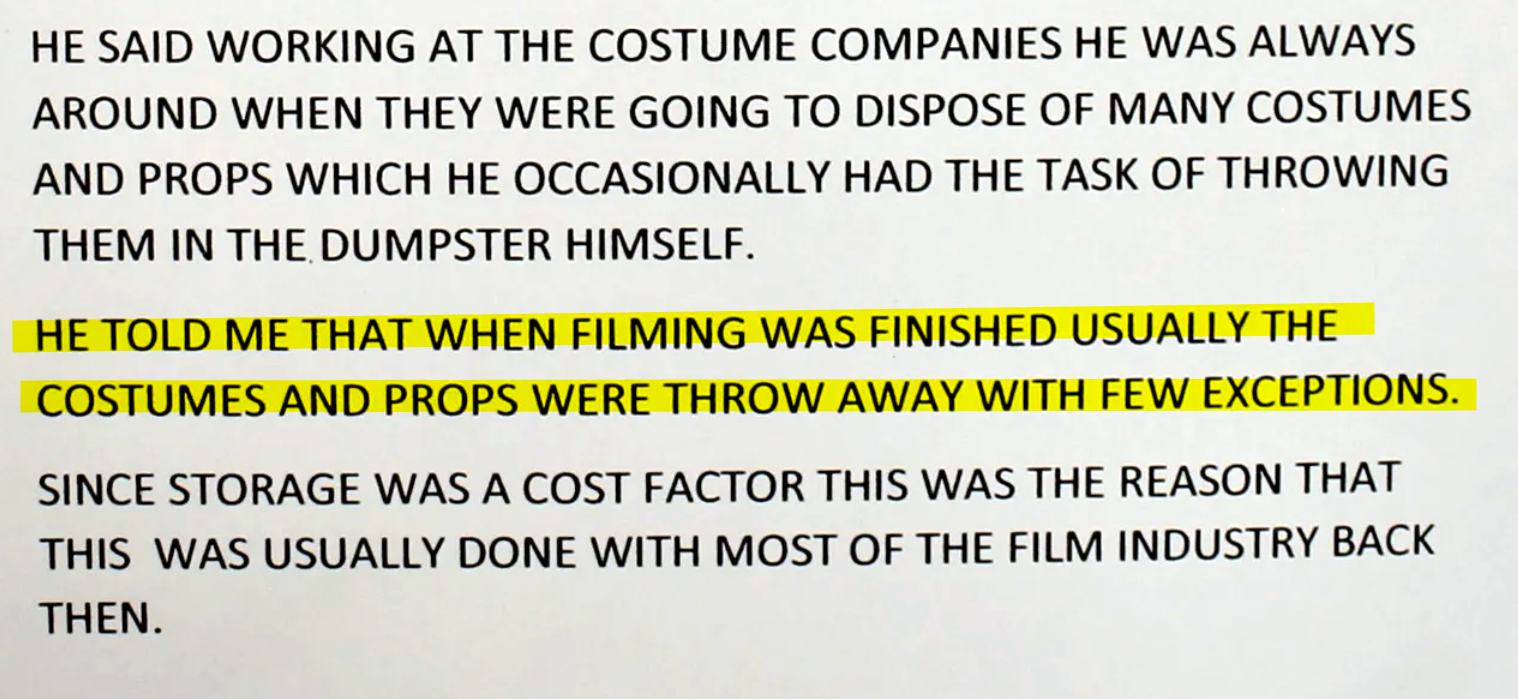 Yes, too expensive to find warehouse space at studios that often were 40 acres large, with dozens of huge buildings or at WESTERN COSTUME, who was in a 6 story building back then. Just EVERYTHING thrown away...start new everyday.
Of course, the historical facts refutes all these lies.
And, where have these 'treasures' been hiding all these years? The COA is dated Nov. of 2018.
Forewarned is forearmed...
rick