Well-Known Member
RPF PREMIUM MEMBER
thought you might like see what a black/white sketch come to life might or could look like- my interpretation of course.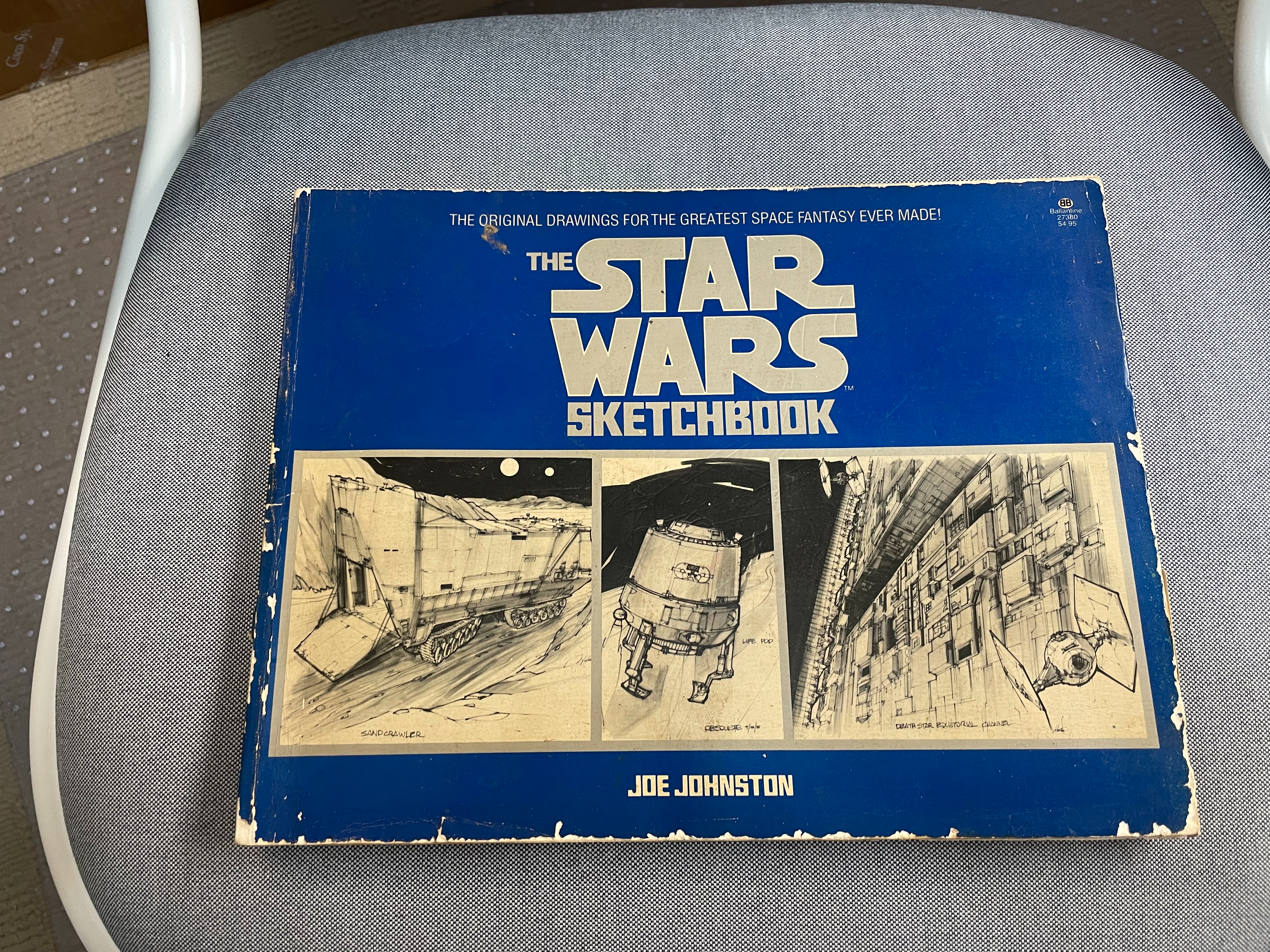 the only two sketches and both are a bit different as well.
A big thanks to Rossi Replicas for making the basis of the kit come to life, and mix of plans and resin 3D print. not sure what scale it is? this was a fun build and given only the two black and white drawings of the life pod I took it upon myself to take advantage of my imagination and think about what color, markings, insignia's, weathering, etc. I added some flashing beacon light on the top, side -white,red,yellow and a white flickering LED for the main landing thruster. custom built stand ( mix-mash of crap from around the workshop). so, let's dive into it shall we
I started with sand the main body to get rid of the print lines and sadly loss some of the detail in the process but still looks good. adding a whole new custom main thruster on the bottom with styrene t-track and a vector thruster from extra parts from my SS escape pod (still not done)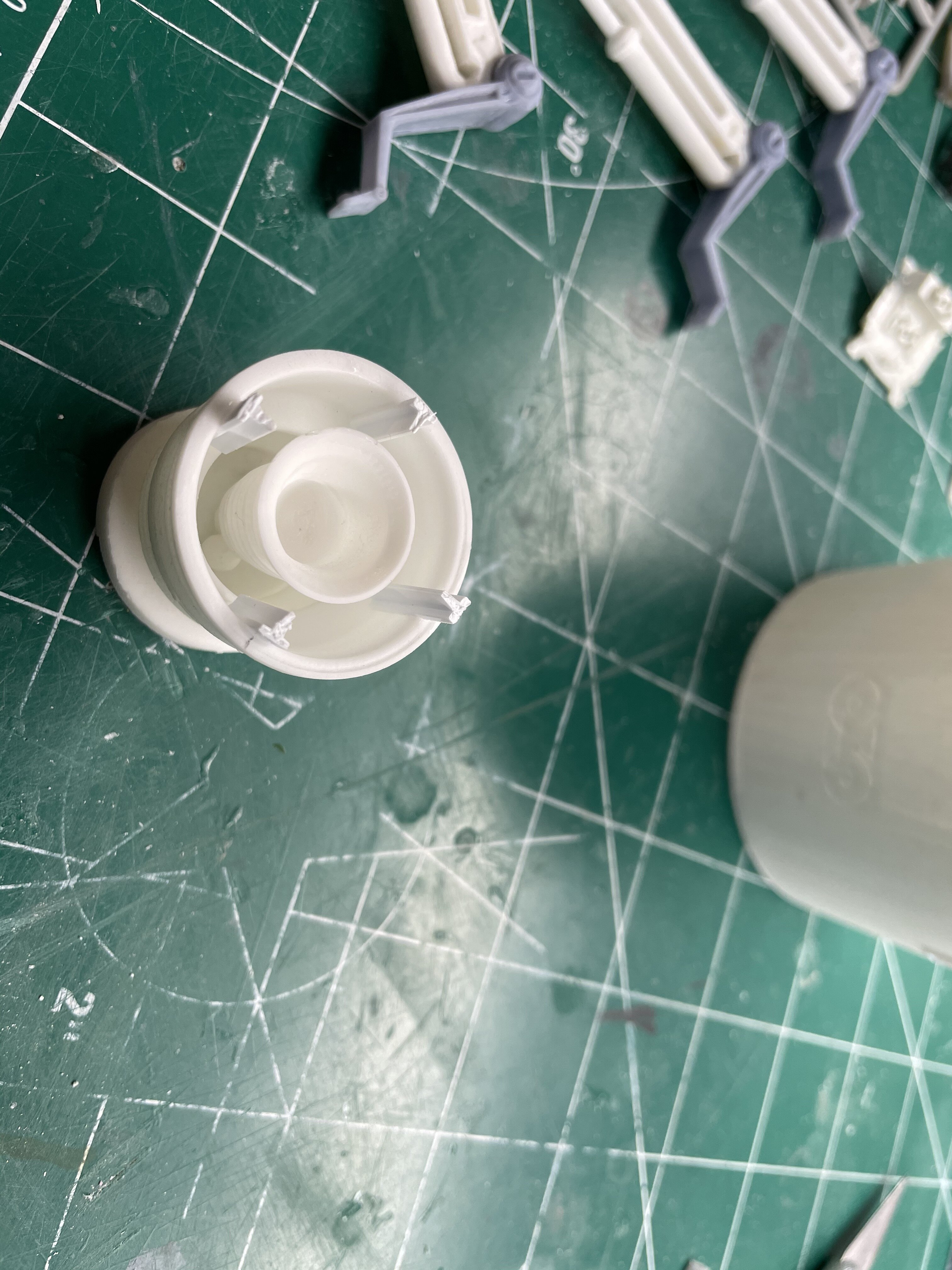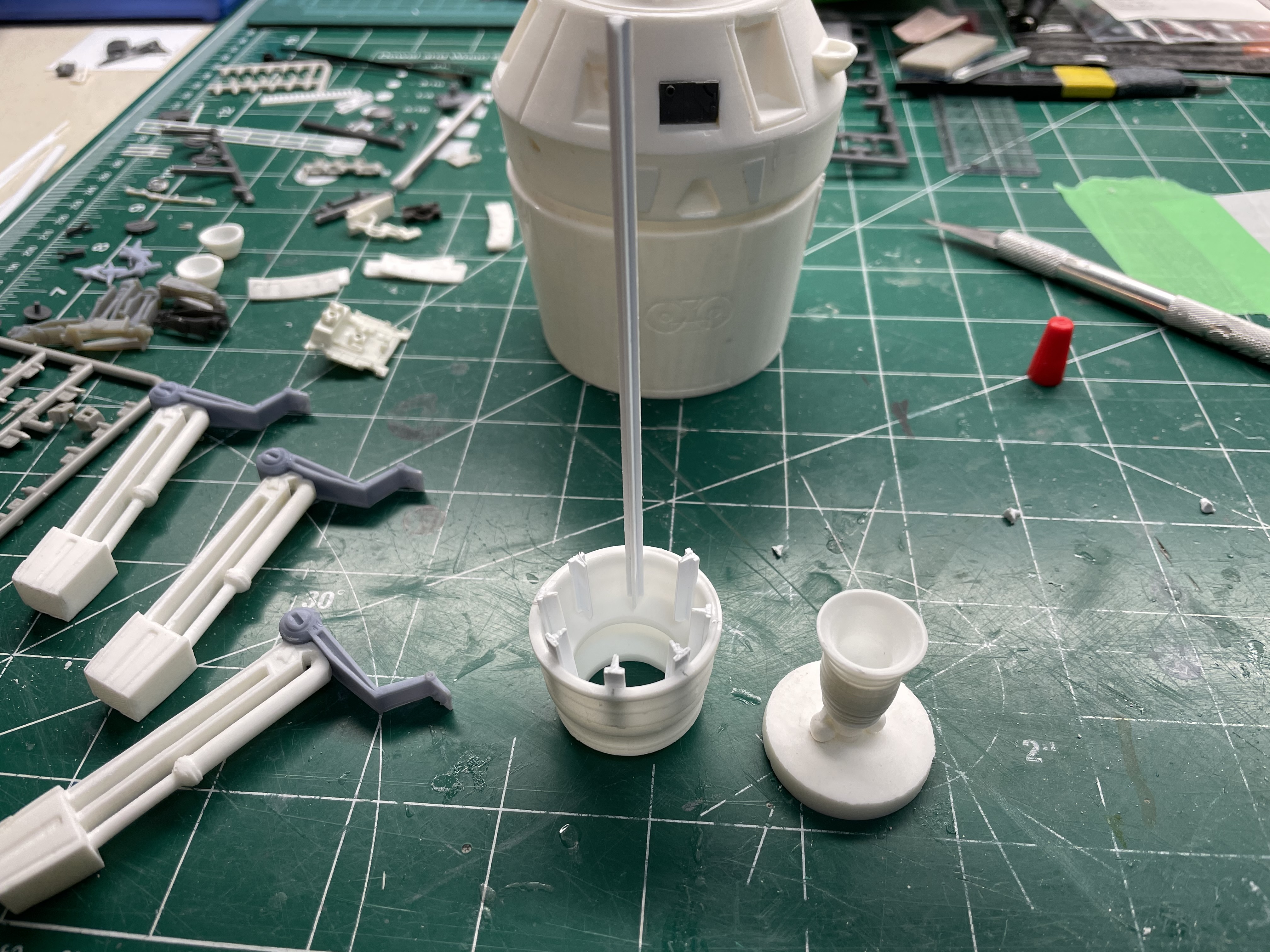 and three greeblies as in the drawing. later I cut them shorter as they were to long.
next was pulling out my boxes of parts, grebblies, junk to add more details as I could without being too busy. also added styrene rod, panels. brass rod to slip the FO in two sections with three holes each.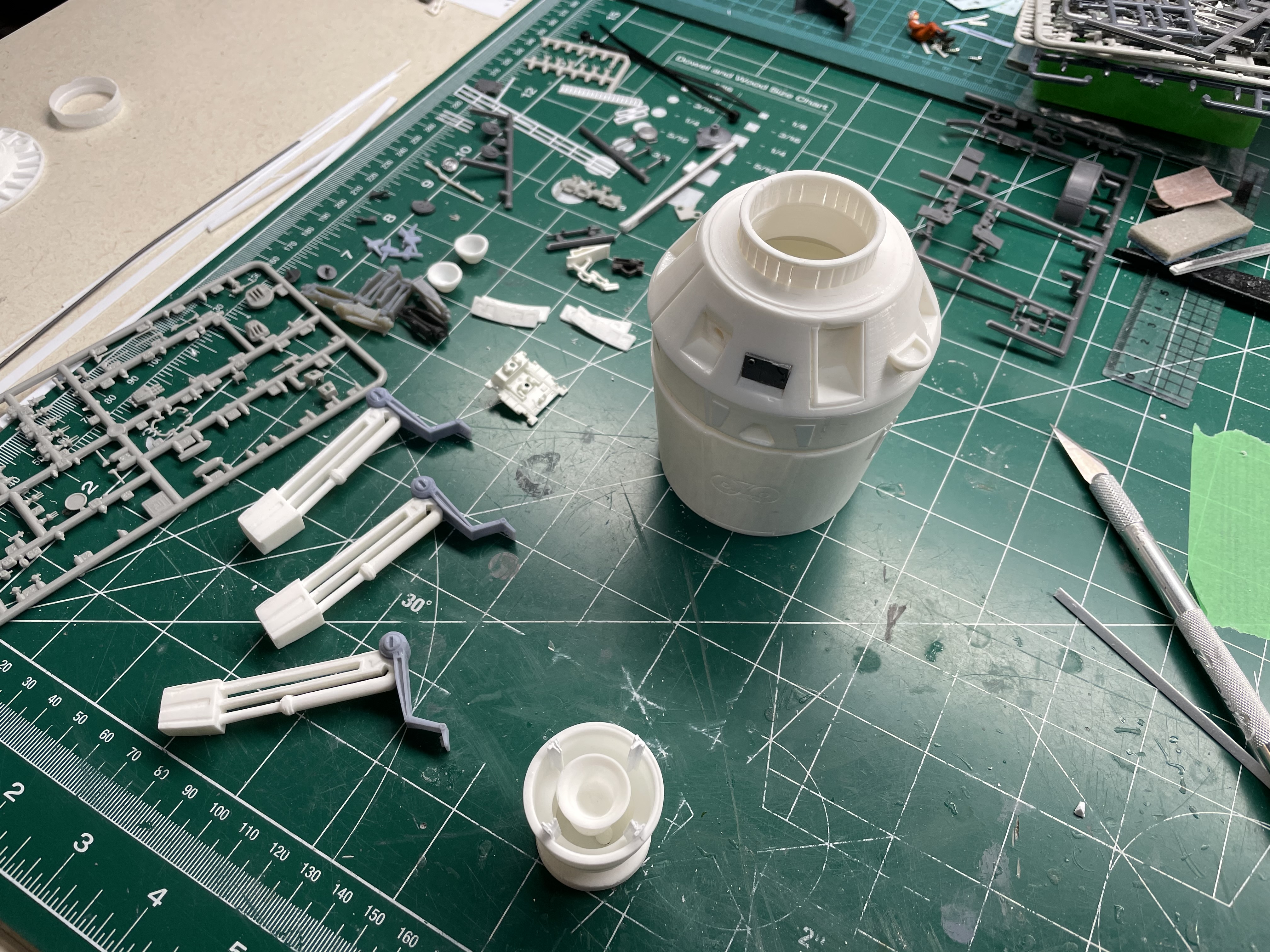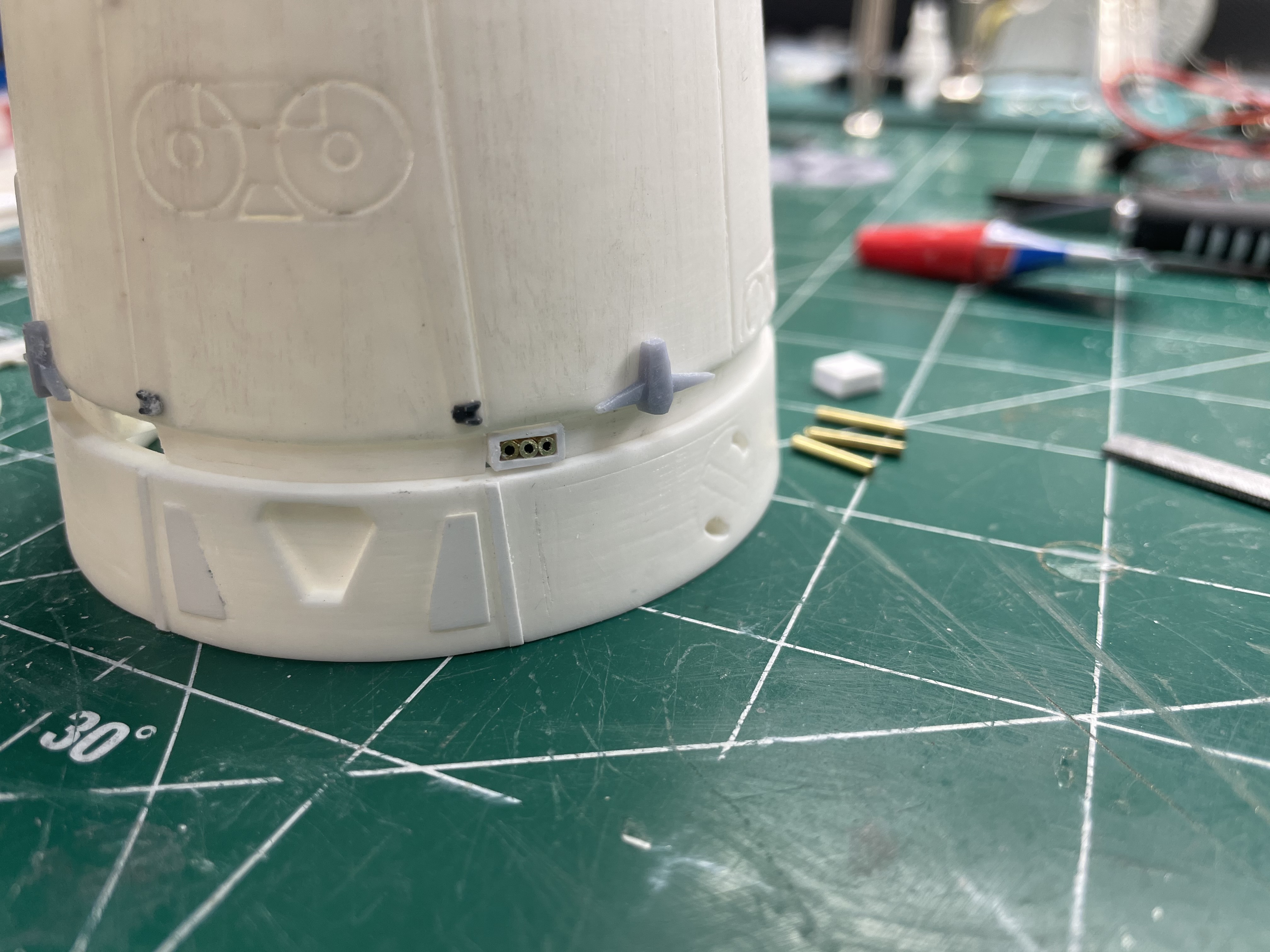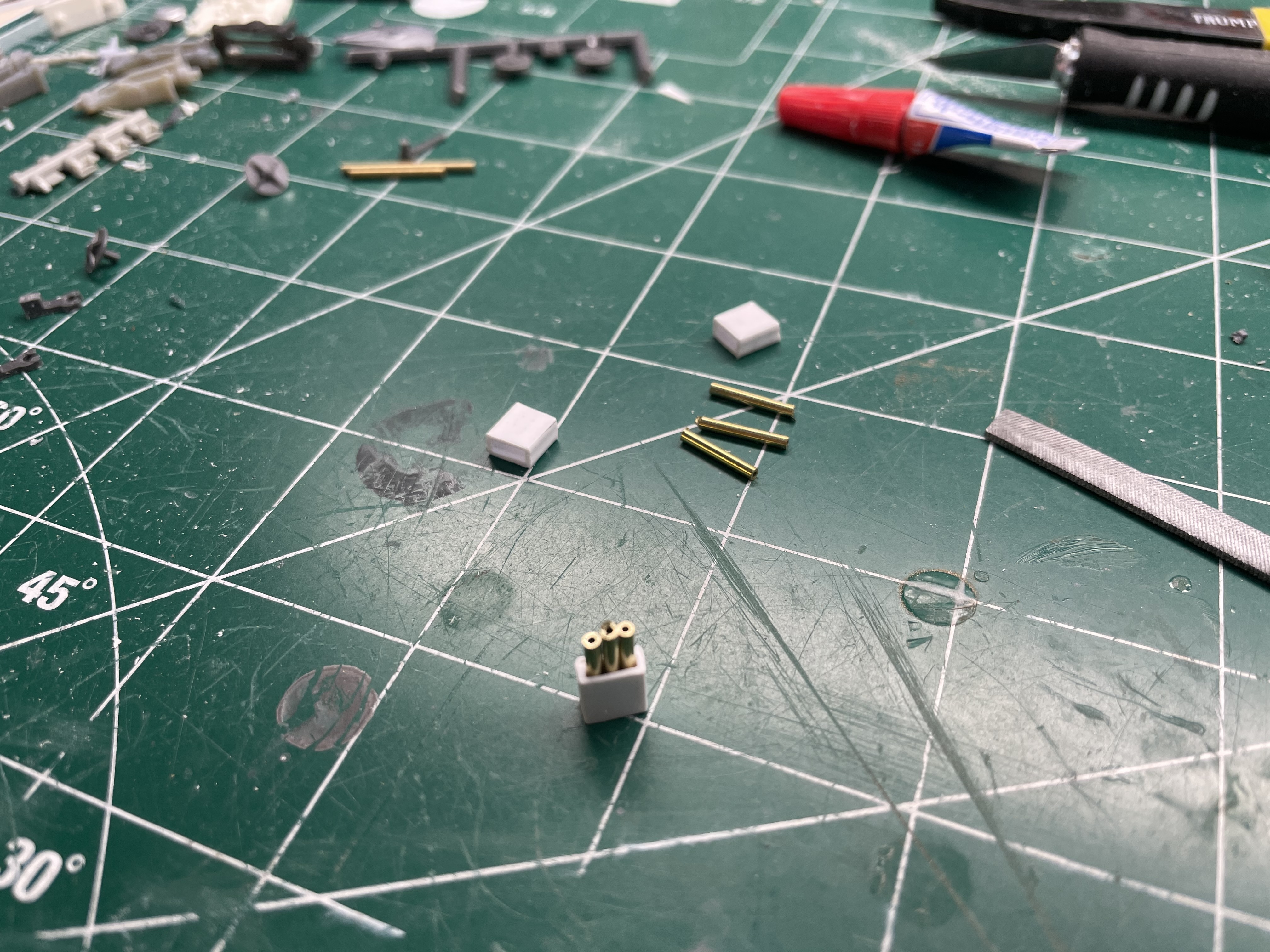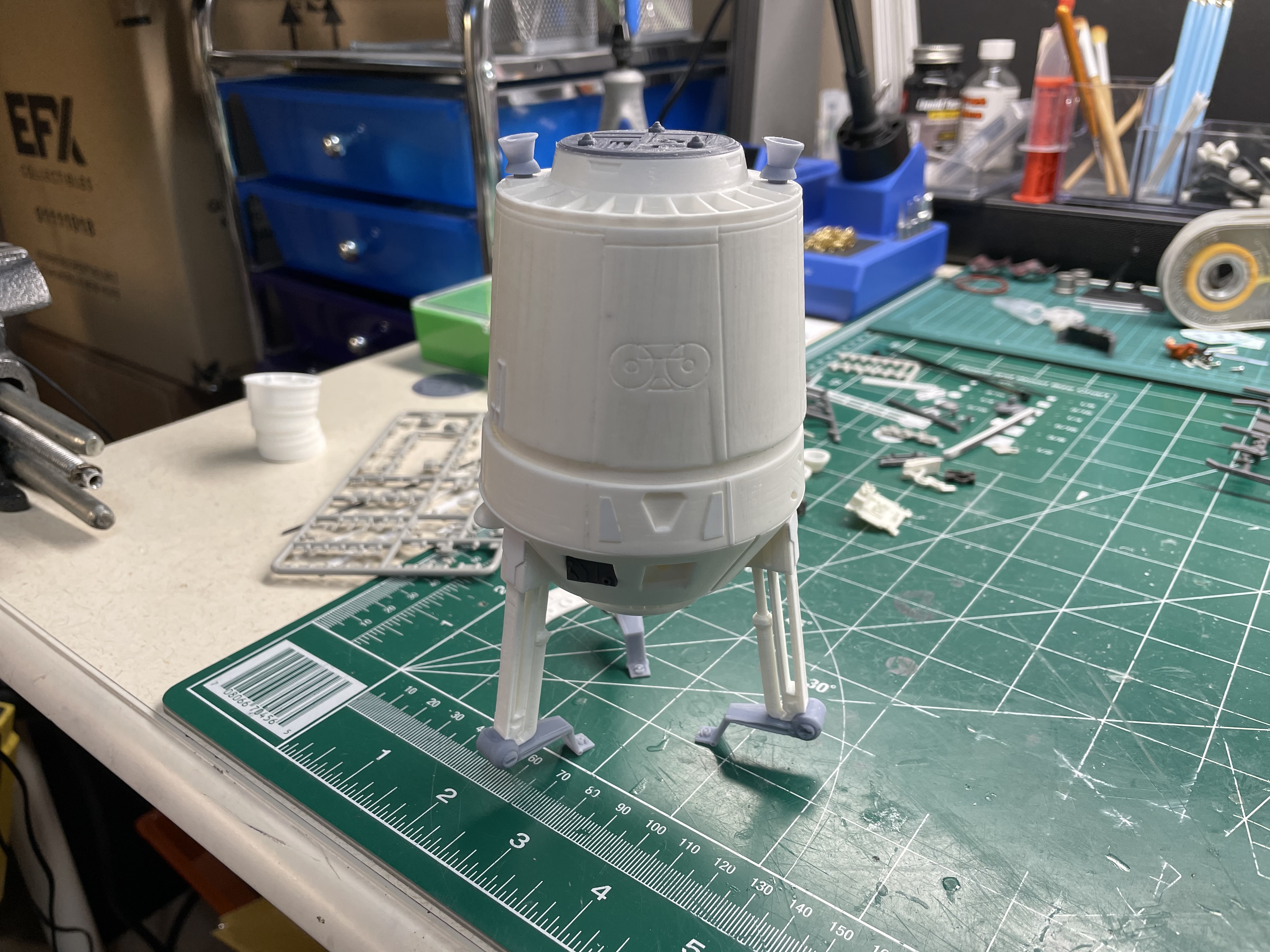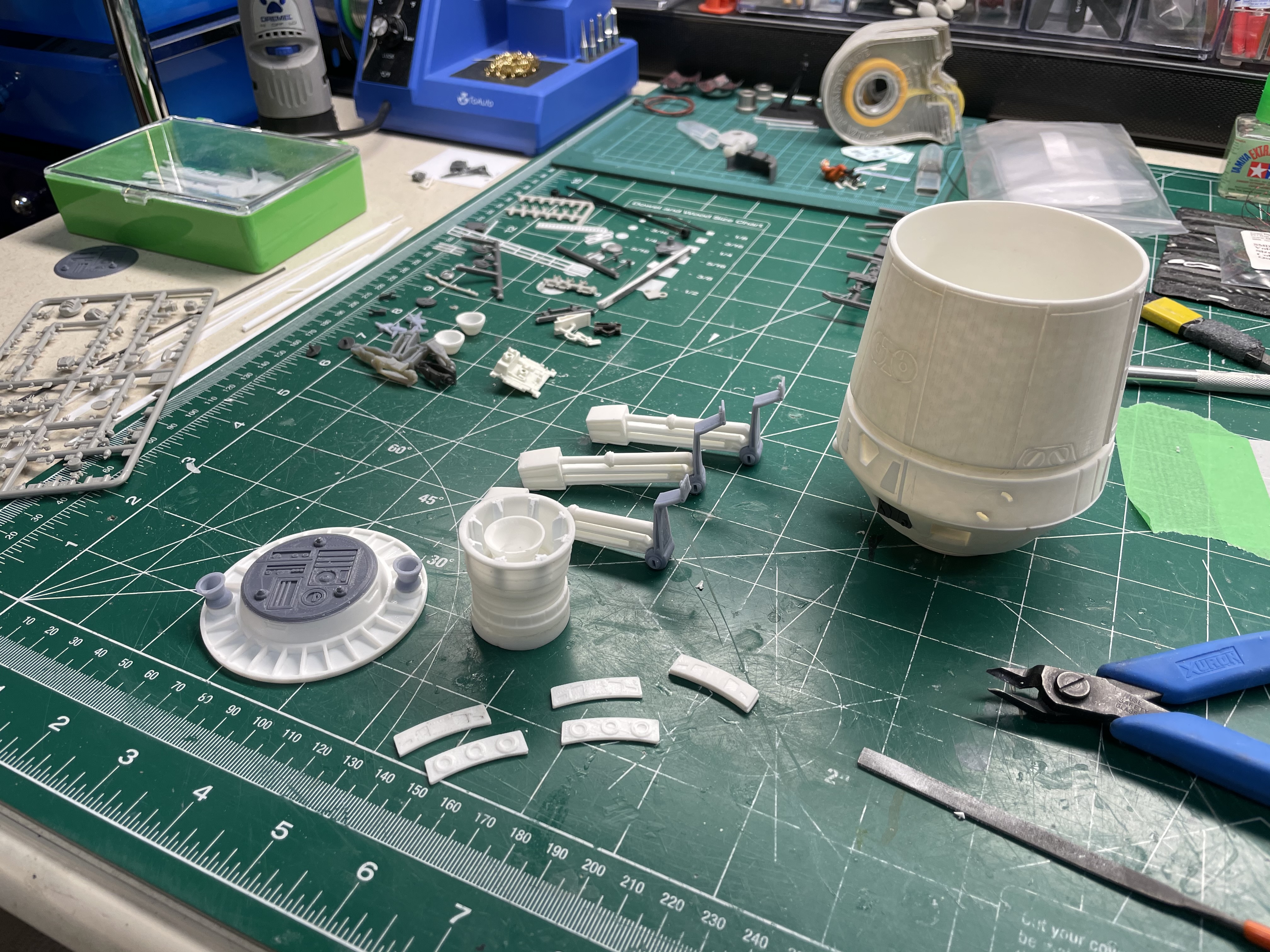 more detail for the top and side and putting the legs/feet on.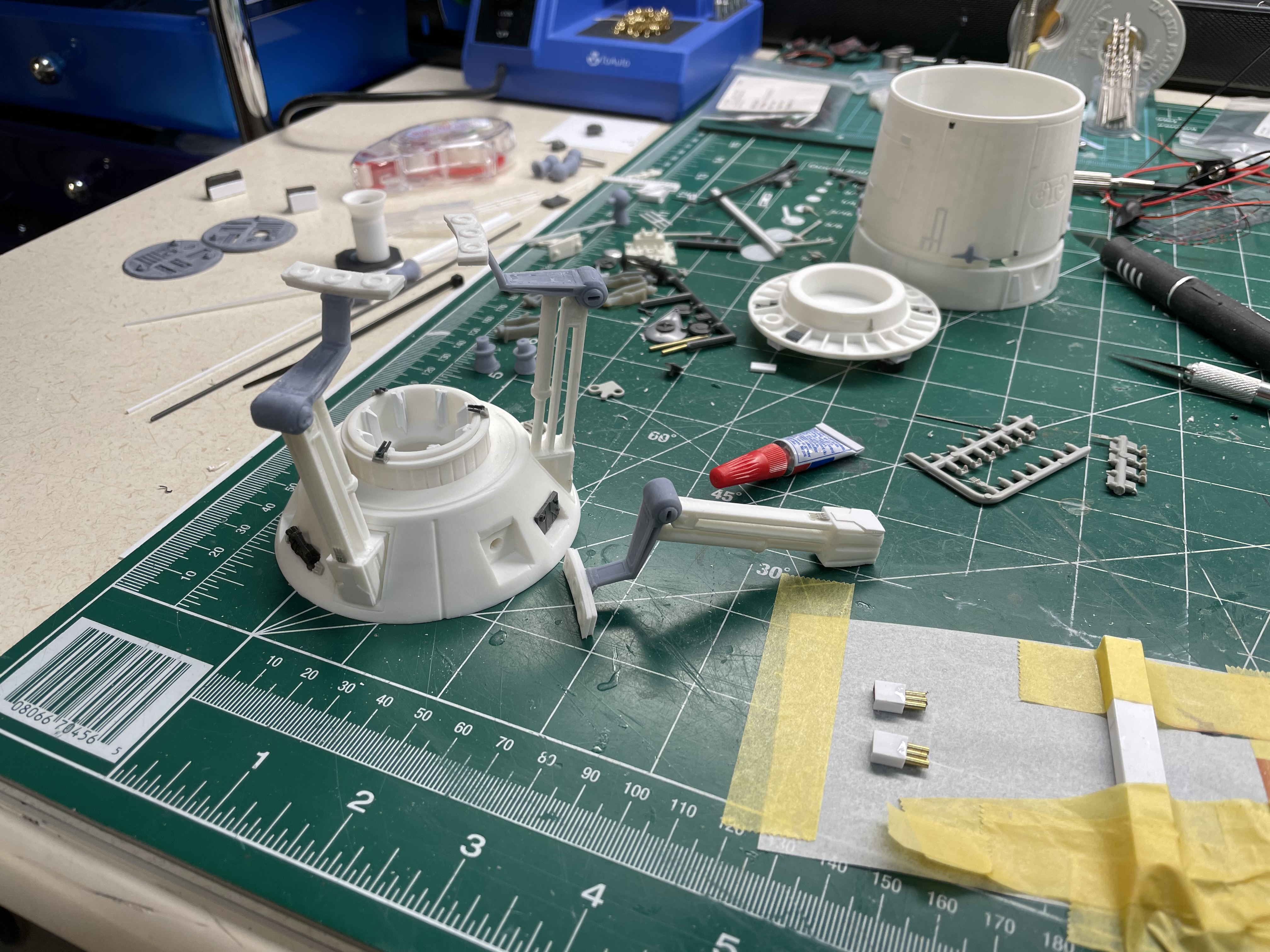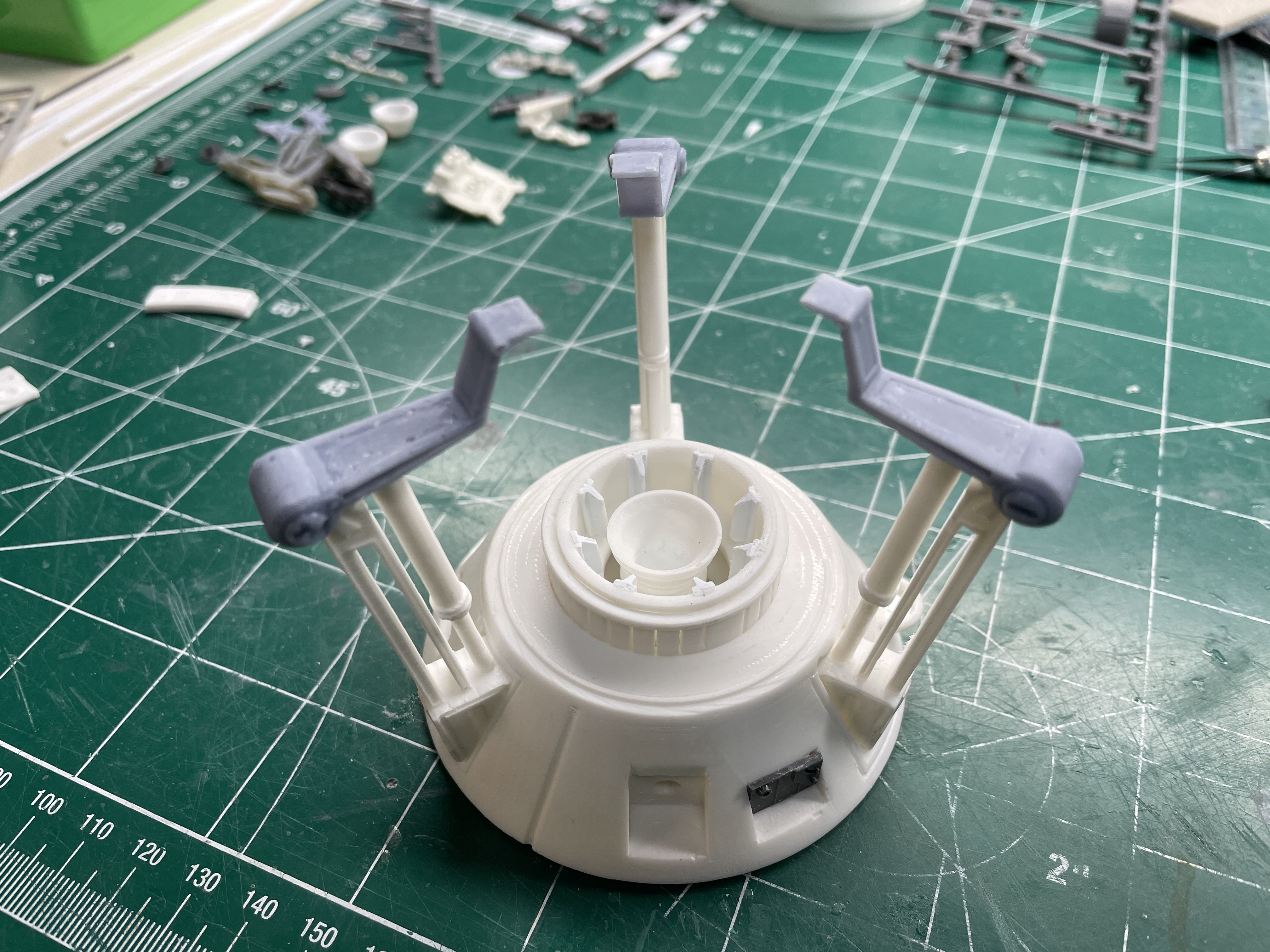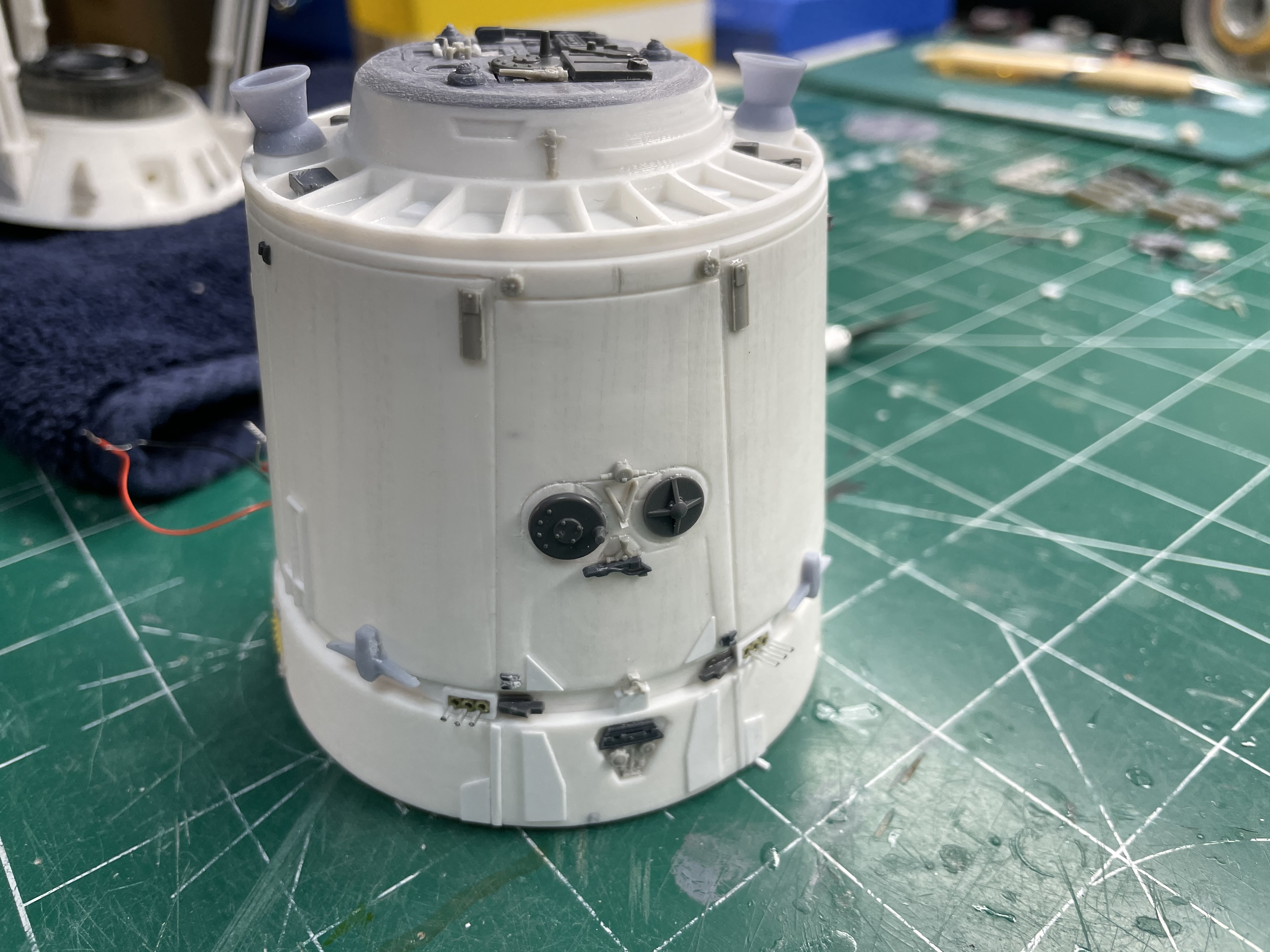 test fit
next black prime and base coat (vallejo light gull grey)
next was light weathering, markings - mix of paint and decals, hash marks.