Ever since teaser photos and videos of The Mandalorian were released, I knew I had to build this blaster. Loads of 3D files and kits popped up even before the series premiered but I decided to wait for accurate kits/files to emerge. When
JOATRASH FX
announced he was working on his kit, I jumped in blindfolded and hands tied behind my back. His attention to accuracies and details is well known so I know this blaster is going to be kickass! And boy he sure didn't disappoint. Here's his run thread in case you're interested
LINK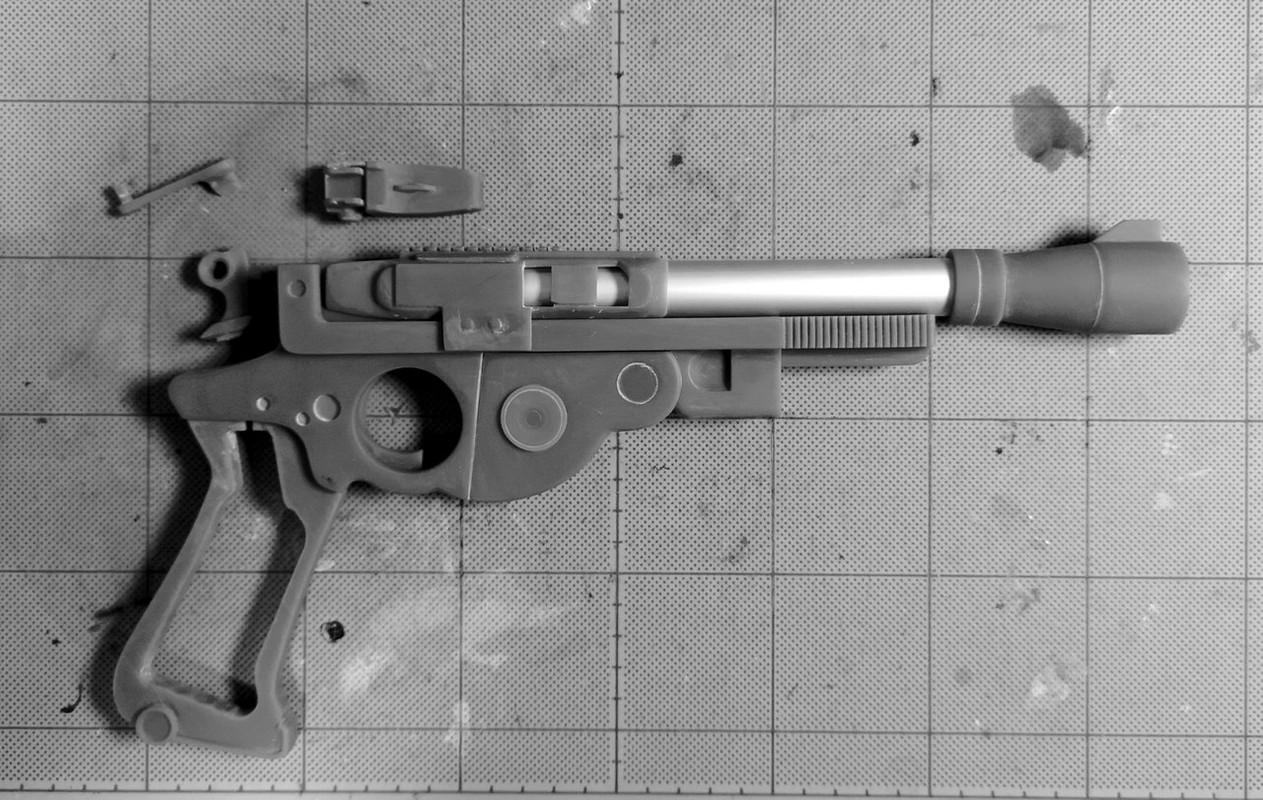 I got walnut grips from
justinrowan
that were crafted exclusively for this kit.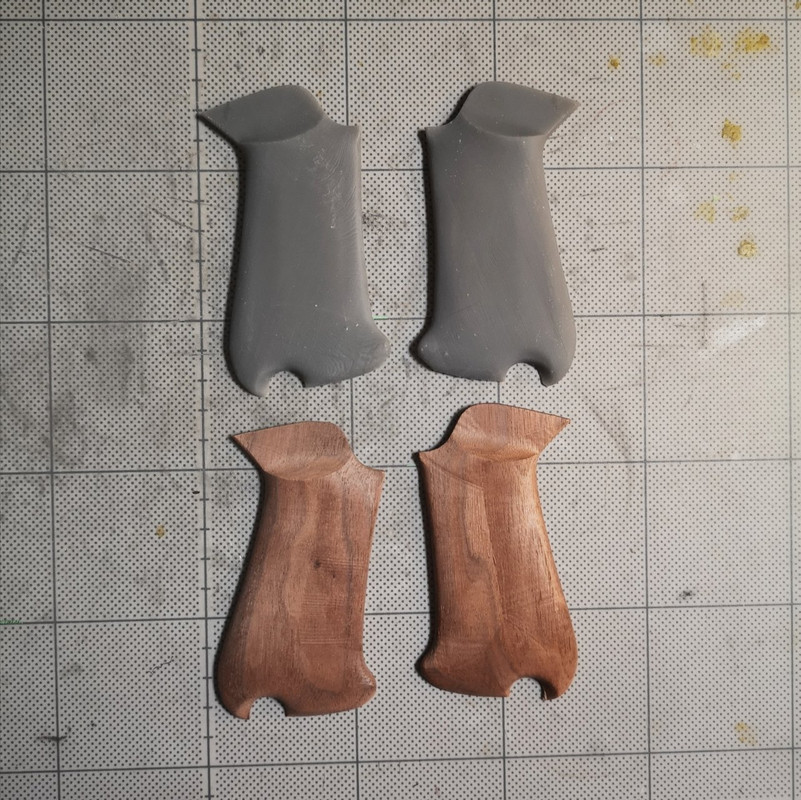 To replicate the patina on a well-used steel gun, I sanded the gun frames to a smooth finish, concluding by wetsanding with 2000 grit paper. They are spray painted gloss black and let dry for 24 hours. I rubbed graphite powder thoroughly onto them and dabbed heavily thinned flat black acrylic ( I used AK Interactive) over with a soaked cotton ball. The graphite powder somewhat repels the paint, resulting in a faux patina effect that I like. Again, I let this dry for at least 24 hours. No clear or top coat is required.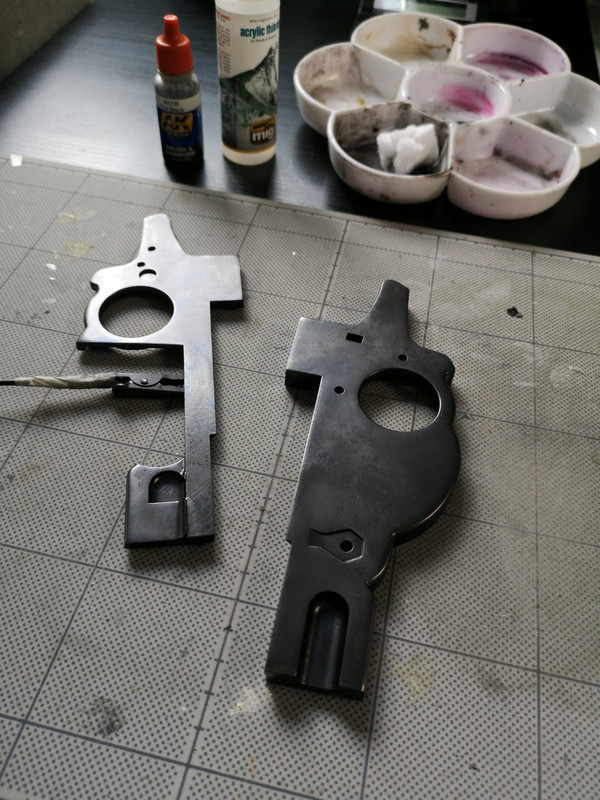 Other modifications I made to the kit; used leather craft rivets for the pins on the gun frame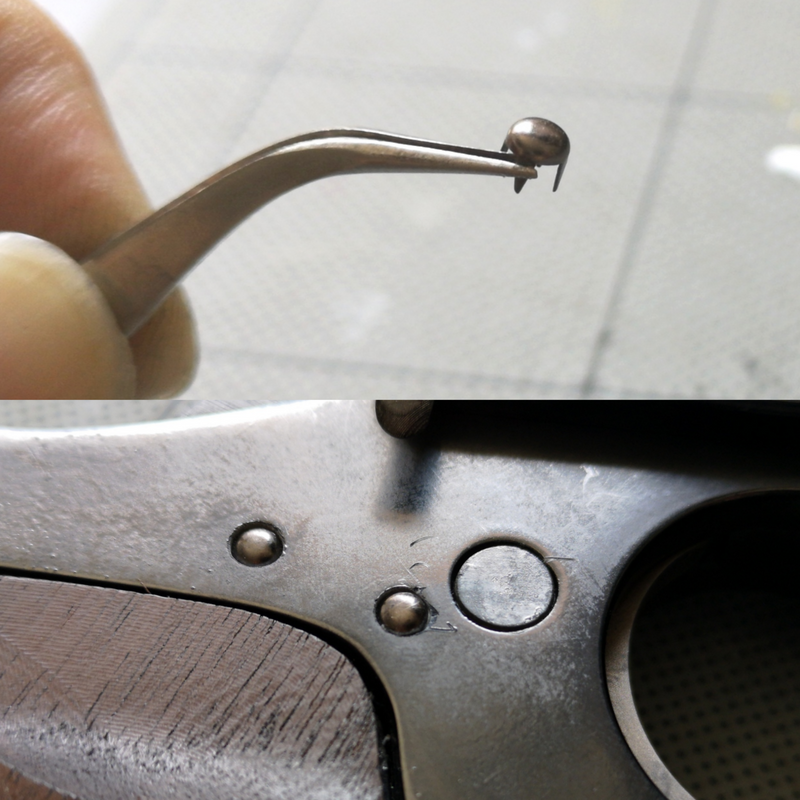 Real hex nut for the hammer strike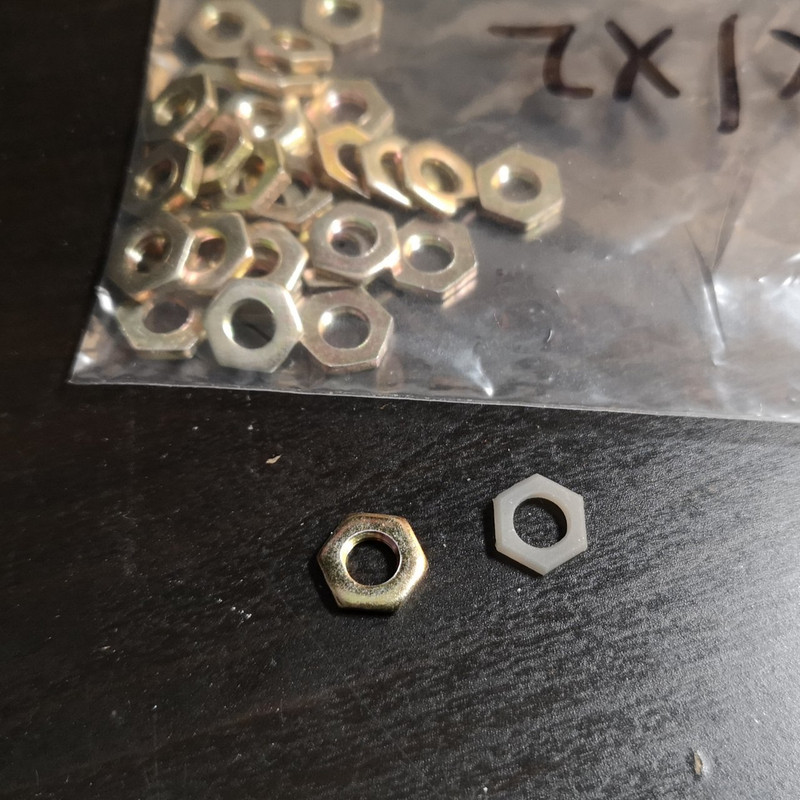 Fabricated the rod holder out of brass sheet.
Flame-blued M6 slotted cheesehead screw for the plunger retainer
Last edited: