Sr Member
RPF PREMIUM MEMBER
UPDATED AS OF: 7/28/17
Casting on demand!


NOW OFFERING TLJ upgrades/ Configuration


Limited Runs: PHASMA Helmet, Armor, upgrades and gaskets
Hi All!
Slots are open and a 40% down payment (prices below) reserves you a slot. Once slots are filled up, you can be added to the waitlist for the next run.
Armor will be cast in our
new flexible fiberglass mix
and will be
cast in white
as well. We've designed it to be
very easy to assemble
. Armor will include all hard parts for either The Force Awakens (TFA) or The Last Jedi (TLJ) configurations.
You can check out the build threads here:
http://www.therpf.com/showthread.php?t=239344
for the basic armor
http://www.therpf.com/showthread.php?t=246729&highlight=phasma
for the Phasma upgrades
And this video showcases the material we use:
https://www.youtube.com/watch?v=qJdmn8KekTQ&t=15s
Helmet and basic armor: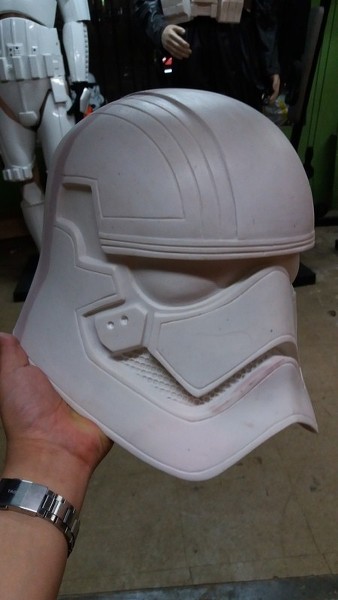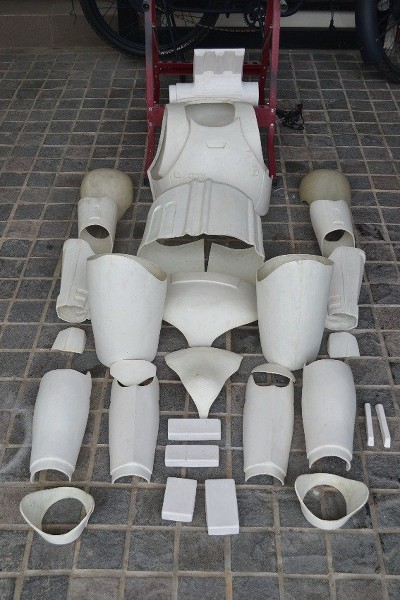 · Picture is of FOTK armor V3. Phasma kits will have the basic FOTK armor with Phasma-specific parts. There has also been some minor but significant improvements in the current V4 armor kits.
Phasma TFA Upgrades:
TLJ Upgrades:
And this video showcases the material we use:
https://www.youtube.com/watch?v=qJdmn8KekTQ&t=15s
Here's an example of afinished earlier version TFA Phasma kit, by Jessica Bowyer. Her kit was chromed via Vacuum Metalization. Other recommended methods for chroming wouldbe Alclad2 Chrome paint, Spaztix chrome buff, and Angel Gilding spraychrome.
I am selling raw, unpainted flexible fiberglass sets only
Pricing is as follows: (all prices plus shipping)
Option 1: Full Phasma set: armor + helmet: $980usd
Option 2: Phasma armor only: $880usd
Option 3: Phasma helmet only: $170usd
Option 4: TFA Phasma upgrades only: $250usd
Option 5: TLJ Phasma upgrades only: $115usd ($105 without the cod piece)
Optional Add-ons:
Soft Pouches: $20 usd
Cloth gaskets: $120
Extra Shin set: $100
Phasma Cod piece: $10
***You can get the Cape from Jessica Bowyer on FB***
I will be needing a 40% deposit to include you in the run
and to get started on your kit.
Please indicate if you are getting
TFA or TLJ
If you're ordering the gaskets only, I'll need full payment plus a flatrate 45usd shipping fee.
Balance and shipping will be due when I have your kit on hand, ready to ship.
Please wait for me to contact you when you're run is about to start before sending any payment.
PayPal.Me/jimmiroquai
Please indicate in the paypal message your name / username, what you are paying for, regular or express shipping, and your full shipping address
As before, these will be shipping from the Philippines and to make things a bit simpler, I'll be listing shipping costs and options by region:
Express Mail Service – EMS (5-10 working days) – Rates have gone up as off 12/16 due to exchange rate decline.
| | | | |
| --- | --- | --- | --- |
| REGION | HELMET | ARMOR | TOTAL Shipping |
| SE Asia | 40usd | 100usd | 140usd |
| E Asia | 40usd | 100usd | 140usd |
| Australia & New Zealand | 50usd | 170usd | 220usd |
| Canada | 60usd | 160usd | 220usd |
| EU | 70usd | 160usd | 230usd |
| UK & Ireland | 60usd | 160usd | 220usd |
| USA | 70usd | 225usd | 295usd |
·
There is also the cheapest option of surface shipping by sea and land. This is not available to all countries and takes about 2-3 months transit time. Please email/message me for a quote.
FAQ
1) Will this armor fit me?
A > Without mods, this armor will fit someone 5'6" to around 6'3". Waistline 32" - 45" (guestimate). Thighs are 27" circumference at the widest part. Biceps are 17". If you are familiar with working with fiberglass, or know someone who is, you can modify the armor to fit outside the range. FOTK armor is actually more of a "one size fits almost all" kind of design with gaps being covered by the gaskets. In TFA Phasma's case, the shin armor and shin extensions are separate pieces and can be adjusted to your preferred length.
2) Is this armor 501st approved?
A > First off, the 501st doesn't approve just the armor. Nor is any armor "501st approved" out of the box. You have to have all the elements of the whole costume, build and wear the costume to match the CRL and be approved as an individual. That being said, i made this armor to be approvable, mainly because I want to be approved wearing it. My kit was also modelled by Jessica Bowyer in the 501st CRL.
3) What is new for this 2017 run?
A> We've updated our sculpts and molds so that this will be more accurate out of the box with less additional work for you to be done. We've also improved the surfaces of the parts to get them as smooth as possible fresh from the mold to minimize surface finishing before painting. We're also now offering The Last Jedi configurations of Phasma.
4) Where do I get the rest of the costume (rubber/cloth gaskets, gloves, boots)
.
A> You can get accurate capes from Jessica Bowyer on FB. Teresa Nuthall makes cloth gaskets as well. Gloves: any smooth black gloves will do. Undersuit: any black bodysuit will do. Boots, black ankle boots
5) What is the lead time for orders?
A>
1-2 weeks, depending on demand.
Thanks for the interest!
Jim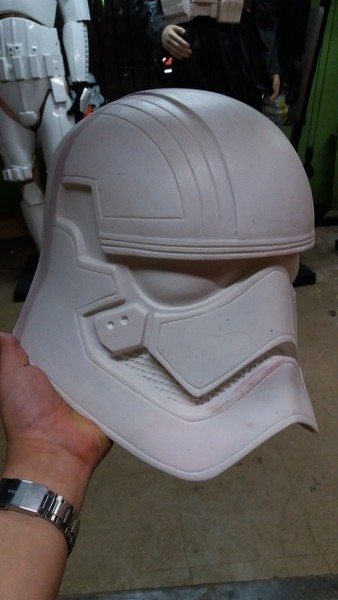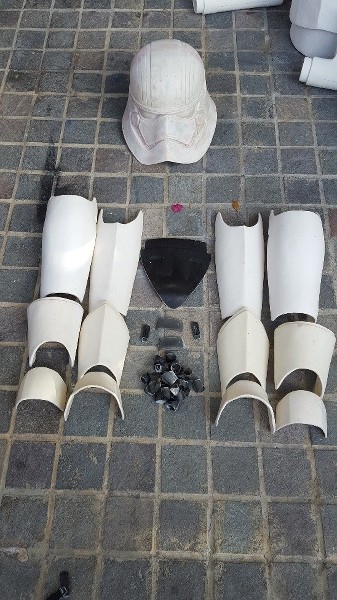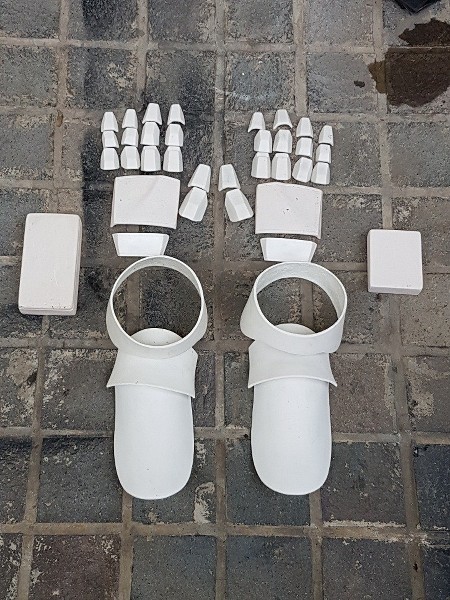 Last edited by a moderator: