KOMakesThings

- great job! And thanks for sharing your progress! Your paint technique on the armor is fantastic - that patina really sells the whole look!

Any chance of a side-by-side pic to see your various progression up this guy?
Here you go! Versions 1, 2, and 3, from left to right. I
think
version 1 is circa 2015 or so? And version 2 is from 2020. As mentioned the first two were made using styrofoam balls as the base, I struggled quite a bit with trying to get a cast metal look on the armour. My first two versions I kept going for the post-explosion version of this Goblin as that's the one that appears at the Centre for the Puppetry Arts exhibit, it was actually Zorg's thread that pointed out that before the cannon explodes this Goblin is quite a bit colourful, with what looks like gold/brass armour.
Thinking about it I used a lot of the same techniques for these guys, but I think I was able to refine the process bit by bit over the years. No more hand cutting foam if I can help it, now that I know my Cricut can handle the job I'm gonna be leaning into that as much as possible.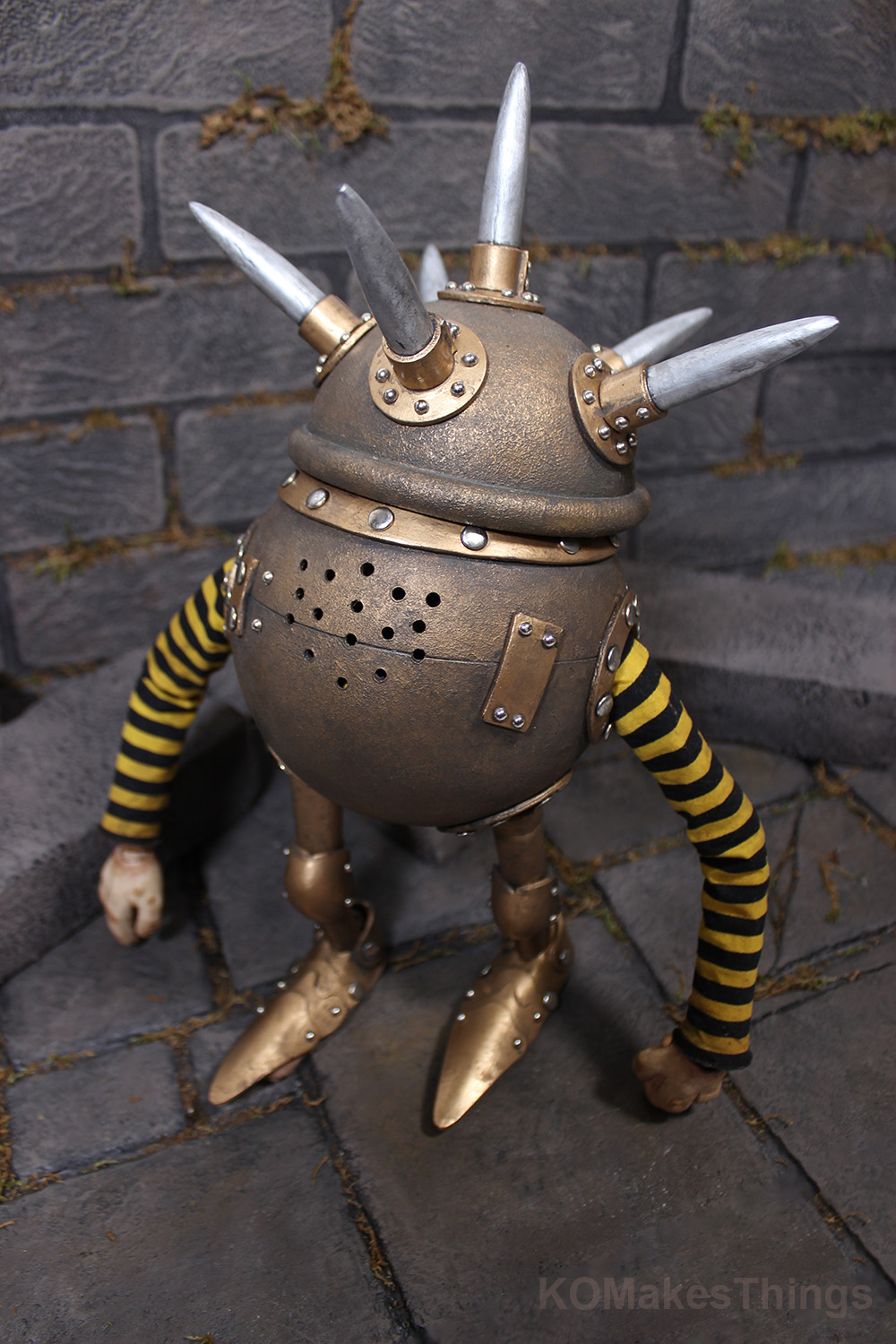 Also thank you for the compliment on the paint job! That's definitely one of my kryptonite's so I'm thrilled to hear that I'm improving somewhat! It was just the typical base coat/acrylic washes, but I think taking the time to really try and perfect the colour of the wash helped sell the illusion of metal. Having acquired a few actual Brass items with patina really helped with that, super handy to have in person reference for the look I was going after!