Yes, I know, there's been LOTS of them, and it's not a prop I would normally have thought of making for myself, but its a commission for a friend, and I'm not a great one for metal working, turning, milling etc., so I took it on as a challenge.
First job, disassemble to see what to do:
Then cut off all the surplus material, done with an angle grinder, and roughly cleaned up with a flap disc, this also allowed me to take measurements for turning up the aluminium parts, the the stock came from Ebay, and I cheated with the domed part by using a 1" machine knob:
These are the machined parts, the shroud that goes below the barrels was made from a solid lump of aluminium, and I thought it would be the most time consuming part of the build, but I was wrong: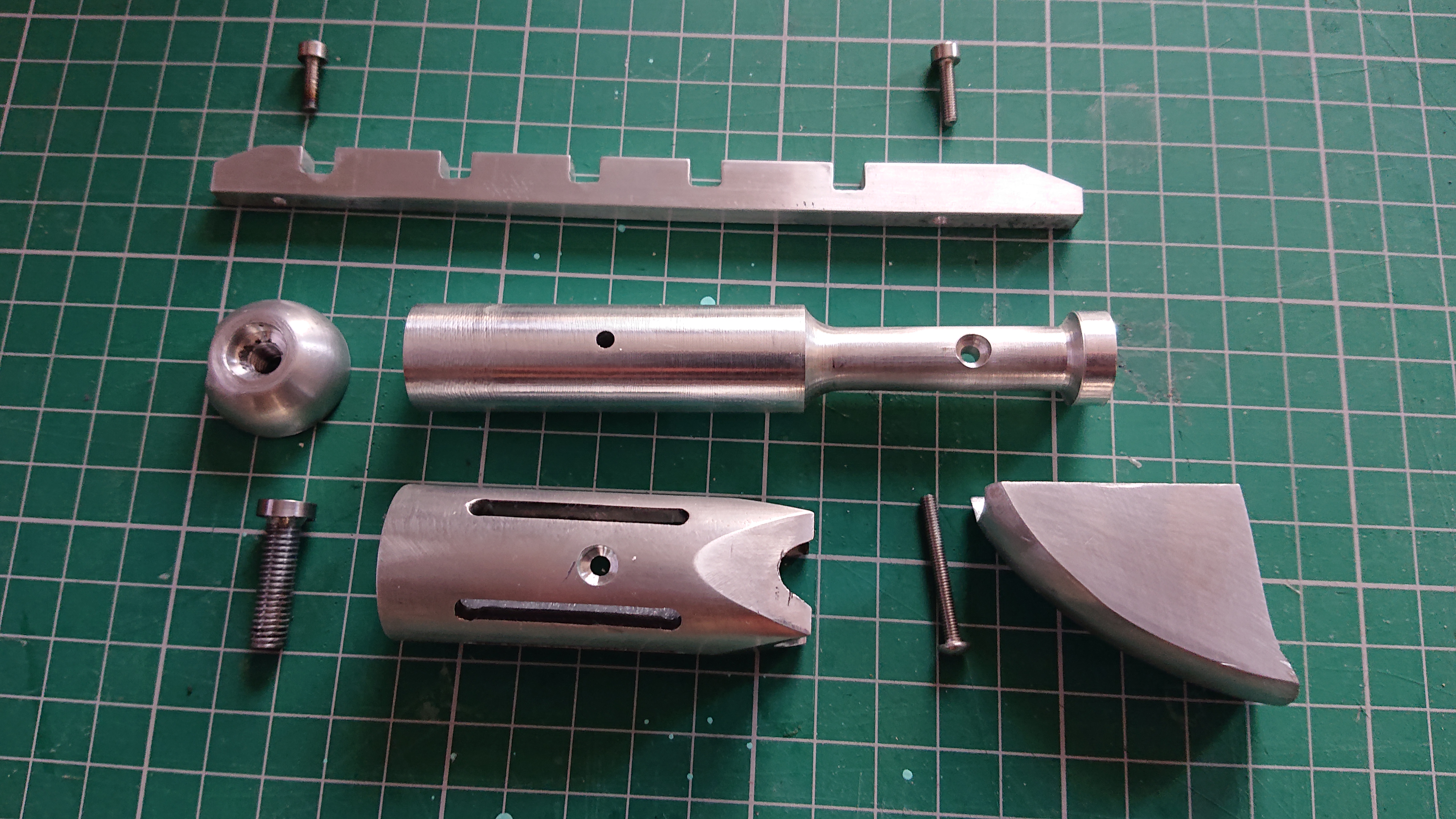 The most complex and time consuming part of the build was the cavalry trigger guard, hand cut and filed out of a 70mm square block of aluminium, shown on the roughly assembled gun before final finishing: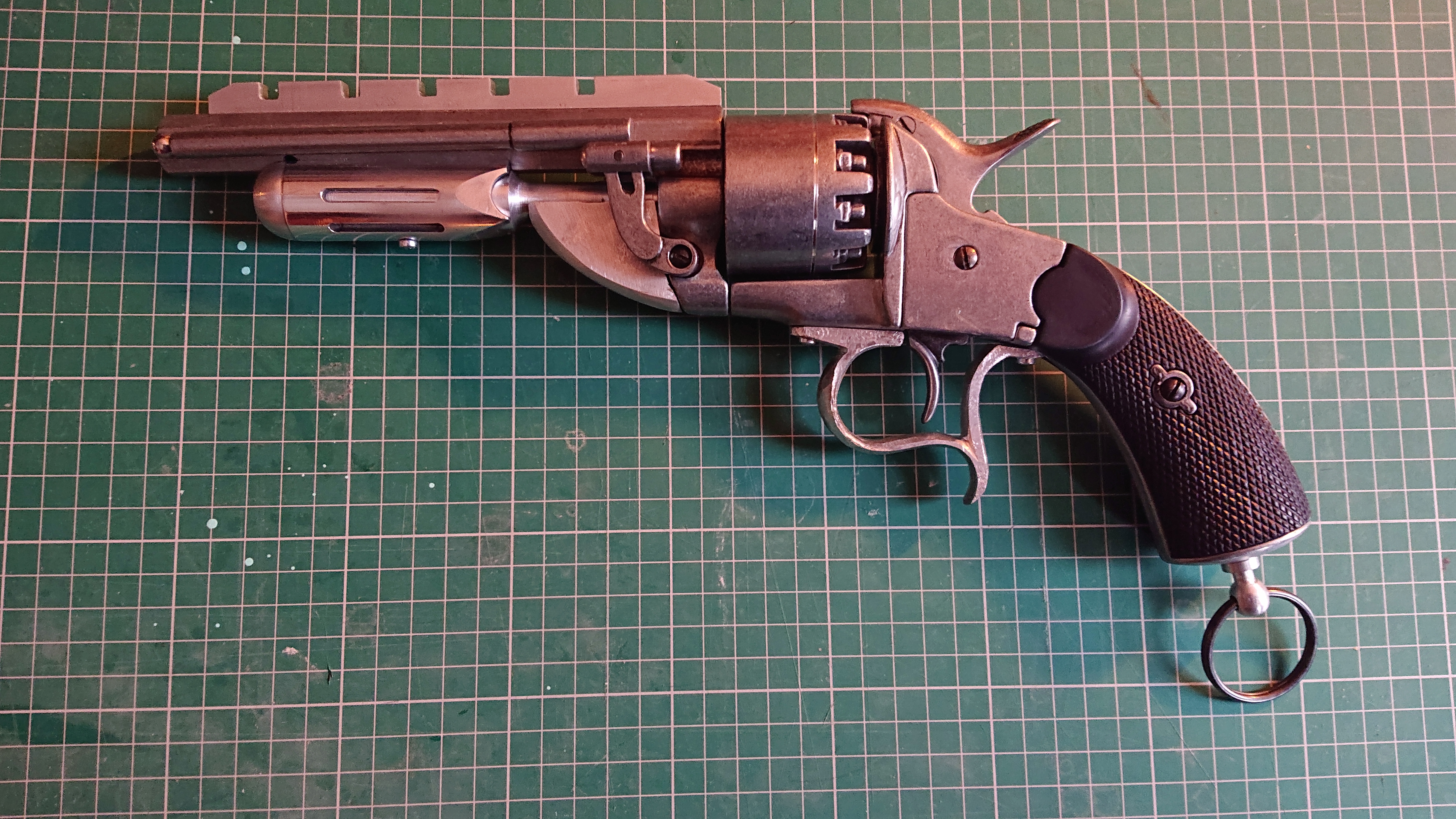 And finally all done, painted in matt black, with the grips hand painted and matt lacquered:
Other little details include the round knob on the tamper, found in my parts box, and the brass clip for the same.
Taken just under four days in the workshop, really pleased with the way it's come out, I might just have to make one for myself now..!