Well I unveiled my suit over the weekend for the first ever Cherry Capital Con and it was great, ended up wearing the suit for 6 hours!!! I won first place in the costume contest and had an overall great time. Here are some pics from the con. Next photos will be up after my photoshoot out int the woods!!!!
Me, Daniel Way , and Gay Batman
OLD:
Well this has been a long process with money being tight, but here it is my suit is almost complete - The only thing left to do is: Extend the shin armor so it covers the ankles and over my knee Attach the blades to the gauntlets, install my laser and a few extras to the bio, add paint details to the bio, and create a peice of back armor to cover the zipper.
I want to thank batmanvspredator for all his help on this....it's pretty much his old suit, I just did some repairs and plan on adding more to it down the road, I also want to thank newpredmaker for the biohelmet, great quality and great price fully recommend him, and ruffkintoy for the awesome latex pred masks I hope to use them as alternate heads for the suit.
Well on with the pictures - Better ones to come soon just couldnt wait any longer:
Also any suggestions on whether to go with the skull shoulder armor, or the red shoulder armor? This is going to be a light armored pred, no backpack, no chest armor, I like the clean look with just some nasty hand to hand weapons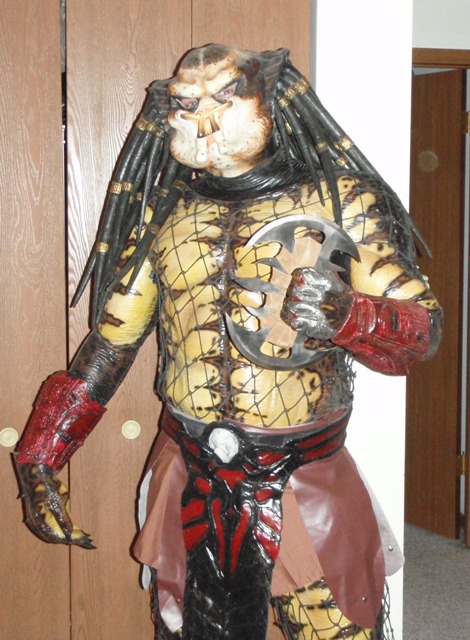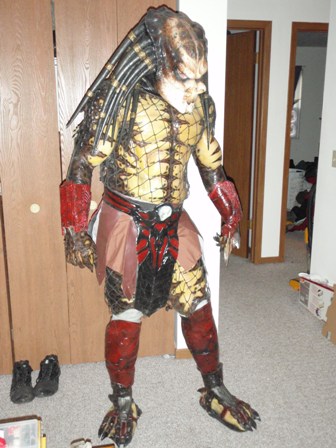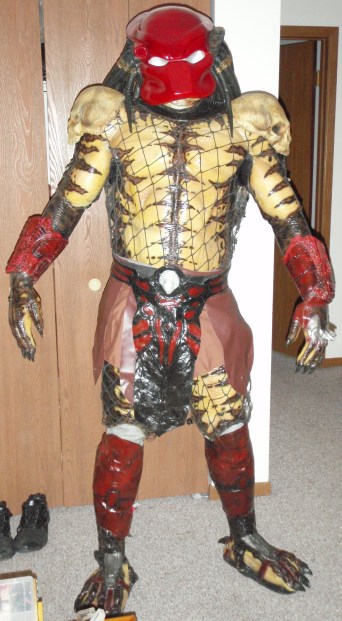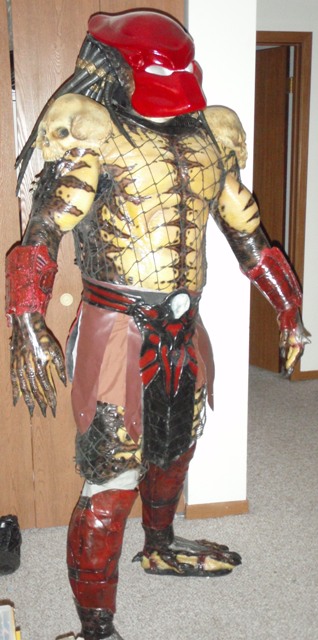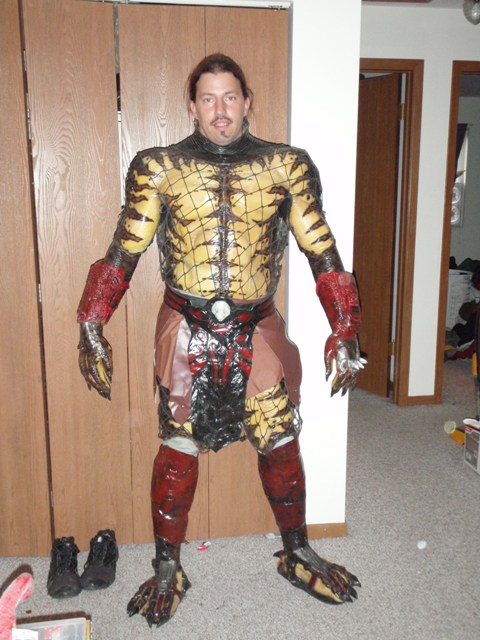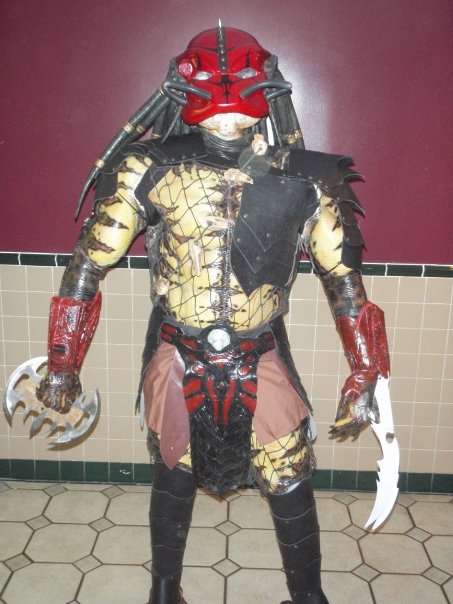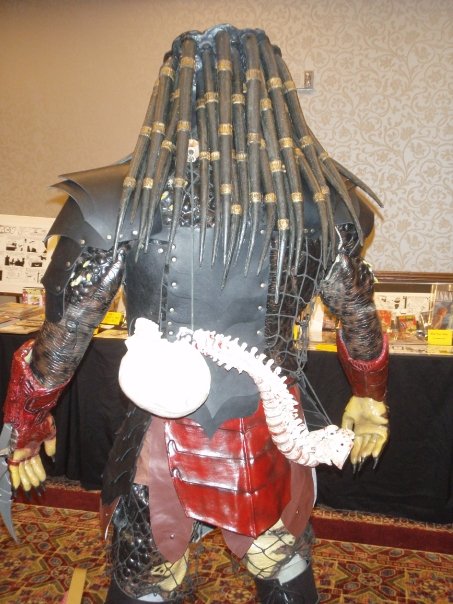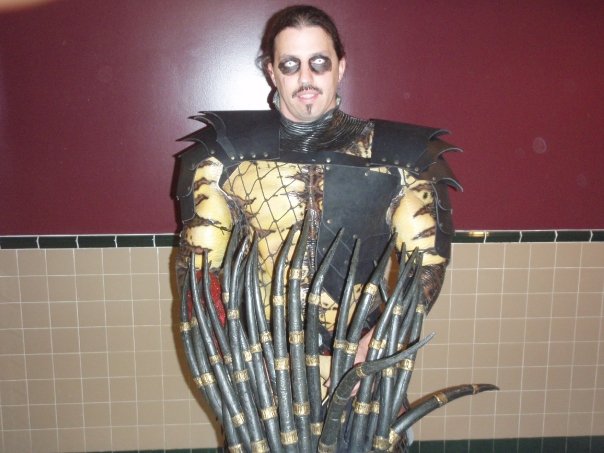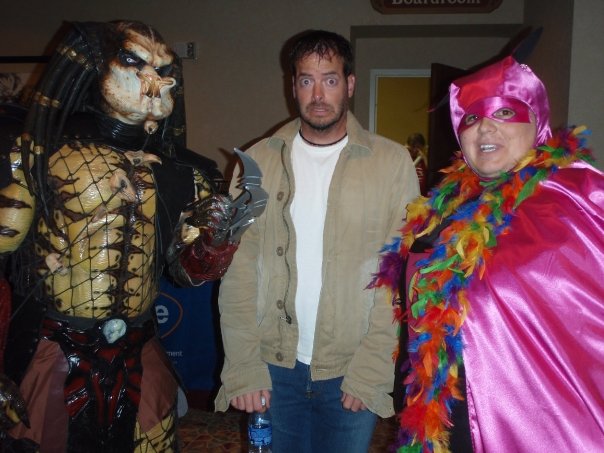 Last edited by a moderator: