Hey guys,
So I was looking around online seeing what kind of gun Jackie Chan uses in the first "Police Story" series: "Police Story (1985)".
In the film he plays a police officer for the Royal Hong Kong Police as Detective Chan, Ka-Kui. This gun is important in the film because one of the henchman of the crime-lord, Chu Tao, the main antagonist in the movie uses Ka-Kui's gun to shoot a fellow police officer, making Chan seem like a fugitive cop killer. He also uses the revolver to hold up a double-decker bus which contained Chu and his men and puts his Superior officer in hostage.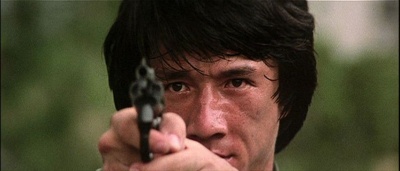 Because of this, I would like to find an airsoft version of the gun since I do not have a gun license, plus the actual firearm is expensive.
According to the imfdb (Internet Movie Firearms Database) it says that a "Smith and Wesson Model 36" was Chan's gun. ( http://www.imfdb.org/wiki/Jackie_Chan )
I searched if there was an airsoft version of this revolver and found the "Tanaka Smith & Wesson M36 Lady Smith" on the Redwolf Airsoft website:
http://www.redwolfairsoft.com/redwo...esson_M36_Lady_Smith_2_inch_Steel_version.htm
But as you see below:
The handle is more orange-ish red-ish, while Chan's gun is brown.
So what should I do?
Should I find a different airsoft gun? Because this still cost $220. Even though the prices of the actual gun is much higher than the airsoft version, it still is a bit pricey.
or should I get another airsoft gun that resembles the Model 36 but is not exactly this. Or should I weather the handle, so it turns browner. If I do weather the handle, how should i go about that?
If you guys have any ideas please let me know.
[[EDIT]]
This is a better version:
http://www.airsoftglobal.com/shop/index.php?main_page=product_info&products_id=19656
Last edited by a moderator: