Yes, I confess, I am NOT a big fan of the On Stranger Tides look. The bandana dangle for instance, or "zombiefinger" people wanna call it, was pretty crappy as far as I'm concerned… But I guess the classic "Piece of Eight" is very hard to top…
Anyways, as the shooting of the fifth installment has begun, photo's of our Captain are starting to leak, and the biggest changes that are showing for now, are a third(!!!) belt with a huge(!!!) buckle, another skull ring, and a new bandana dangle.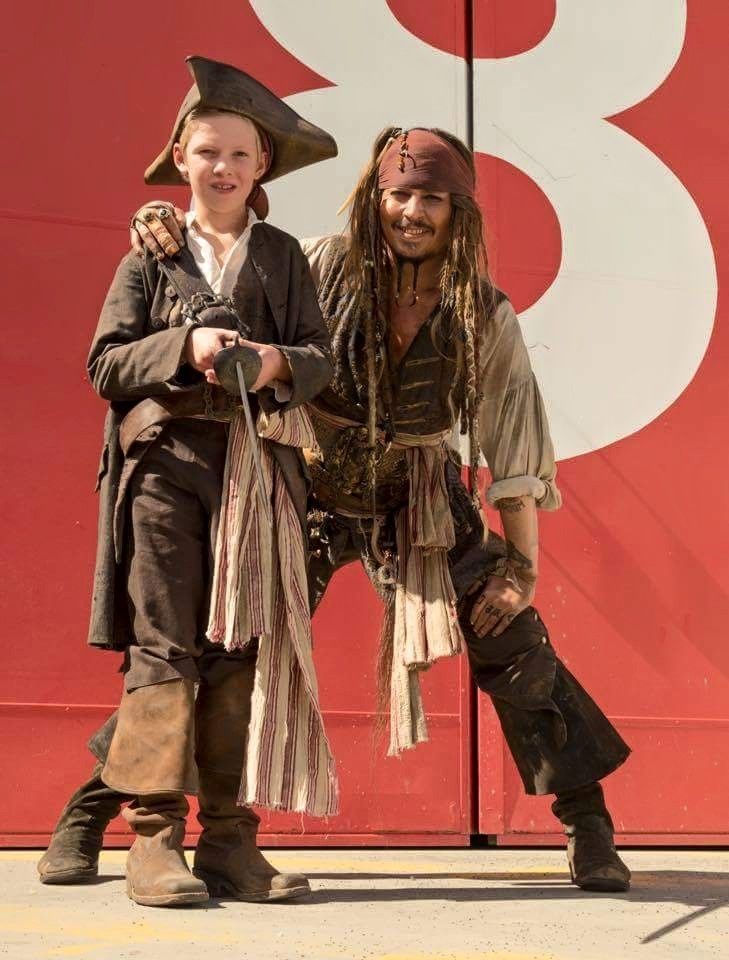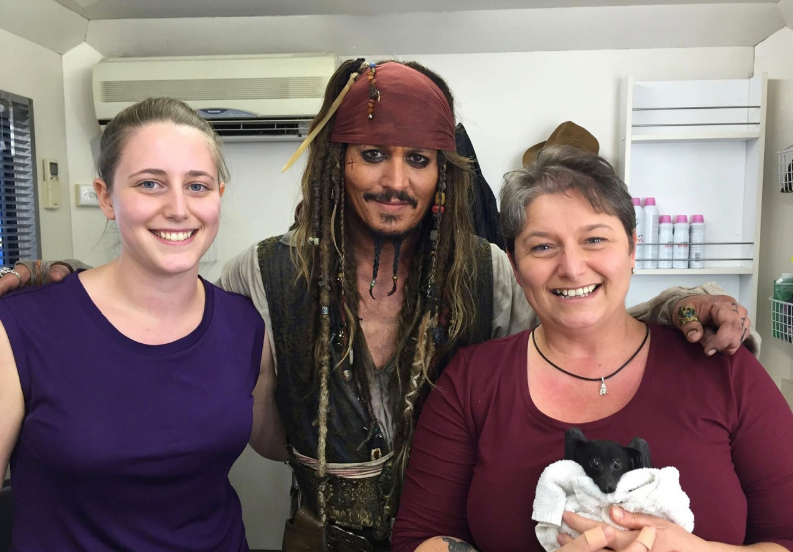 Also the amount of feathers tide into the dreads seem to be gone, but no hires pic's yet, so it's hard to tell. But definitely some new beads and trinkets are shown.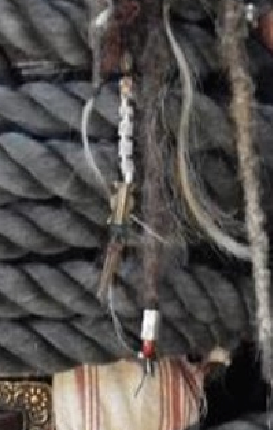 I wanna stick to the "old" look as seen in the second and third movie and refine that costume, but I still love identifying and hunting down stuff.
For instance, the hooked, claw-shaped thing on the bandana dangle, makes me think of a fang of some sort, and the first thing that comes to my mind would be that of a snake. Especialy because there's a piece attached to it that looks like the part were it is supposed to be connected, like a joint, to the rest of the snake's skull.

Again, it's hard to be sure, but it is a thought…
Talking snakes, the new belt does look like reptile skin, perhaps snake skin or crocodile leather…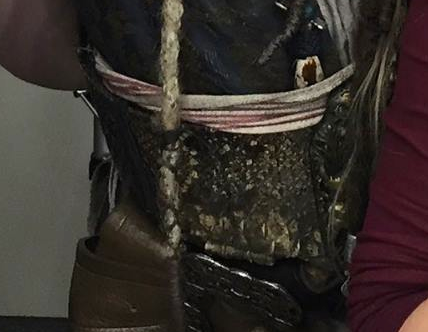 Again, just some thoughts and first hunch about what could be what.
One of the trinkets has been identified already on a facebook page, but I think it was
Capn_Jack_Savvy
who was the one finding it.
Perhaps this thread could help the ones who want to update their costume. Anyone who has any thoughts about anything, and wants to share those thoughts, is welcome to do so.