Hello Gentlemen,
There is a bas-relief visible only one second in the scene of the Jabba's barge fight wich intrigues me. It is called "Ne ganna Dateel Jabba"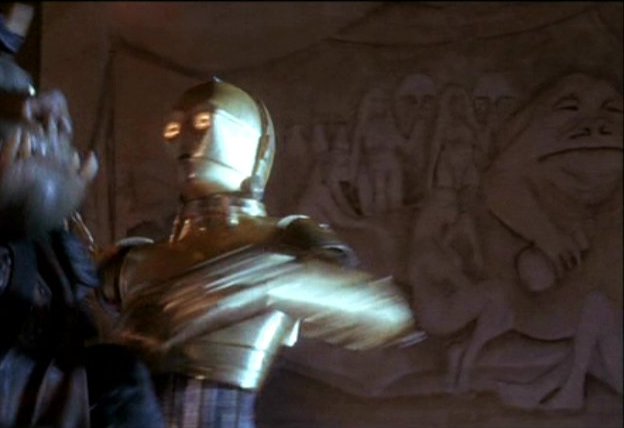 Do someone here have some clear blue-ray screencaptures of it or other good & clear references ?
I think that this could become a very interesting prop to have on our walls...
Best regards