I've already posted several pictures in the Dragon*Con photo thread, but I thought I'd post them here too. I've upgraded my Predator suit since the original one I had at
CONvergence
back in July. Specifically, I didn't like the shape of my original mask, since I got the hairline too low, so I bought a Pete Mander mask and did a new paintup. This time, I did it in more layers and made it more complex. I also sculpted, cast, and painted a new biohelmet. I like the new biohelmet a lot better, since it now looks beefier and more menacing.
Besides the new mask and bio, I also bought new chest/back armor and painted it up. It not only looks more realistic, but was also a lot easier to ship to Atlanta than a rigid Sintra piece would have been. I also bought new shin armor, to replace the temporary stuff made of Foamies, and I made a new loincloth from leather.
Here's the old suit for comparison, which I'm calling version 1.0:
Since I haven't revised everything or replaced everything, I'm calling this version 1.5. Here are some pictures, taken professionally by
Bryan Humphrey
(and shared generously, to boot!):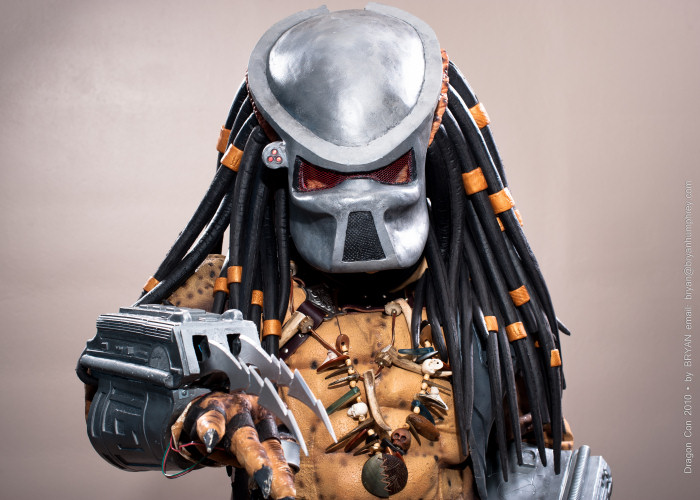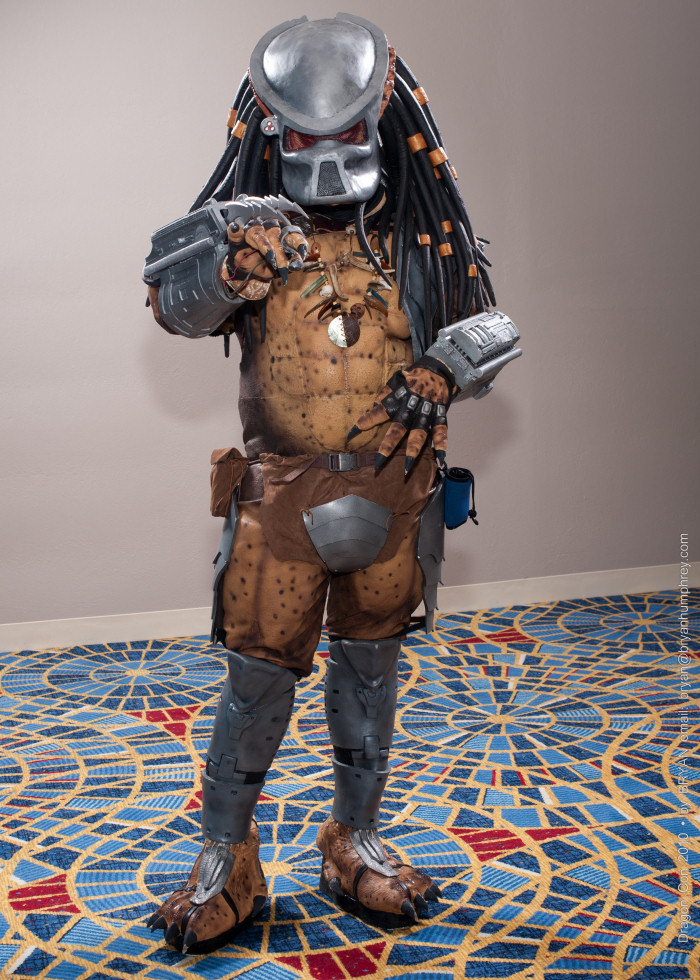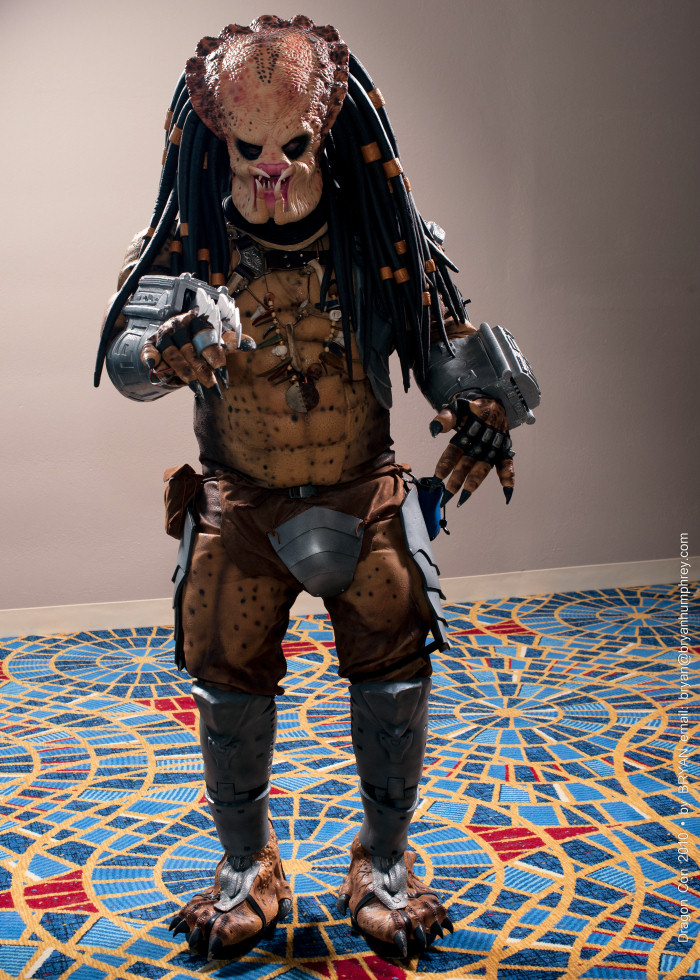 I adjusted the brightness and highlight value on this photo, since it was taken rather dark. Probably intentionally, but I wanted to show off the costume here.
And here are some pictures of the suit in action at Dragon*Con: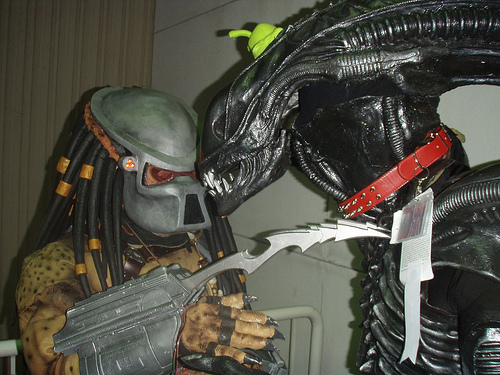 DragonCon-09052010-168
by
Elkman
, on Flickr
D*C 2010 Parade (Elkman)
by
booturtle
, on Flickr -- I love this shot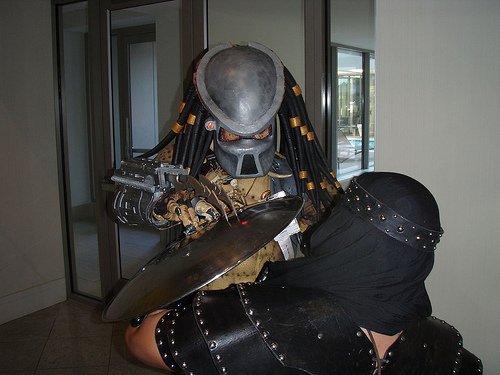 DragonCon-09042010-127
by
Elkman
, on Flickr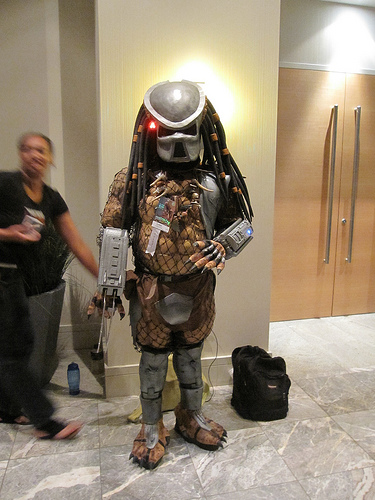 Predator
by
frogdiva214
, on Flickr
Parade 006 - Predator
by
Once Upon a Geek
, on Flickr
Predator in the Dragon*con 2010 Parade
by
vladeb
, on Flickr