I've been working on some upgrades to my Predator suit for Dragon*Con. Besides the new mask, I've also painted up new chest and shin armor, and I made a new loincloth. (Because nobody wants to see a Predator's junk.) Here are the pics: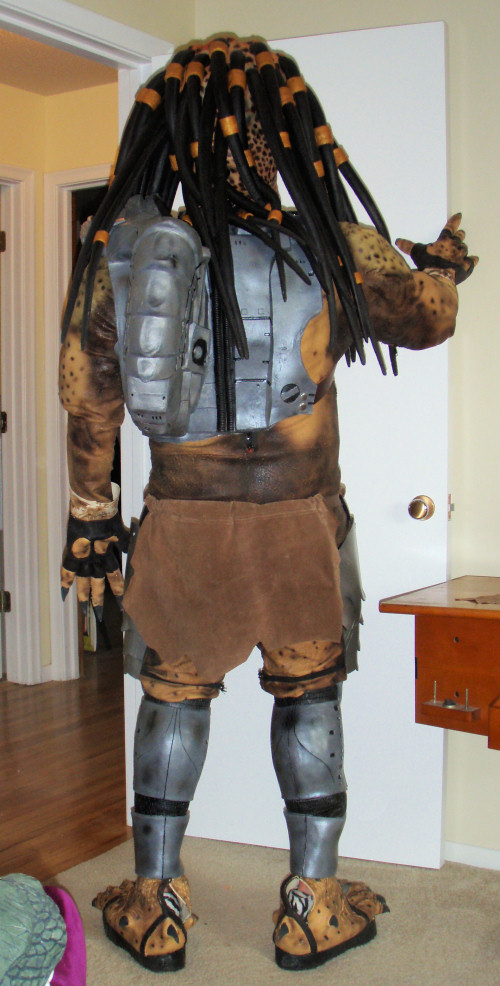 When I get the biohelmet done, I'm going to call it version 1.5. Since I'm not done with the biohelmet yet, this is version 1.4.
I think it's coming along nicely.