Hi everybody,
I joined this forum a few weeks back after being inspired by STEALTH's youtube channel, the hero tutorials, to have a go at pepakura myself. After looking through the forums at some of your guys work (Surreal Studios, Finhead, Darkside501st, Zabana, Davy to name but a few) I was hooked.
I jumped straight in and haven't really stopped since. Every spare hour I can give up when not in work has been spent on my Mk III IM. I've spent just over three weeks on it so far and hope to be finished with the pep in two weeks time. I'll be keeping this build as up to date as possible and there'll be loads of questions undoubtedly that I might need you guys to help me answer.
Here are the pics of the progress so far.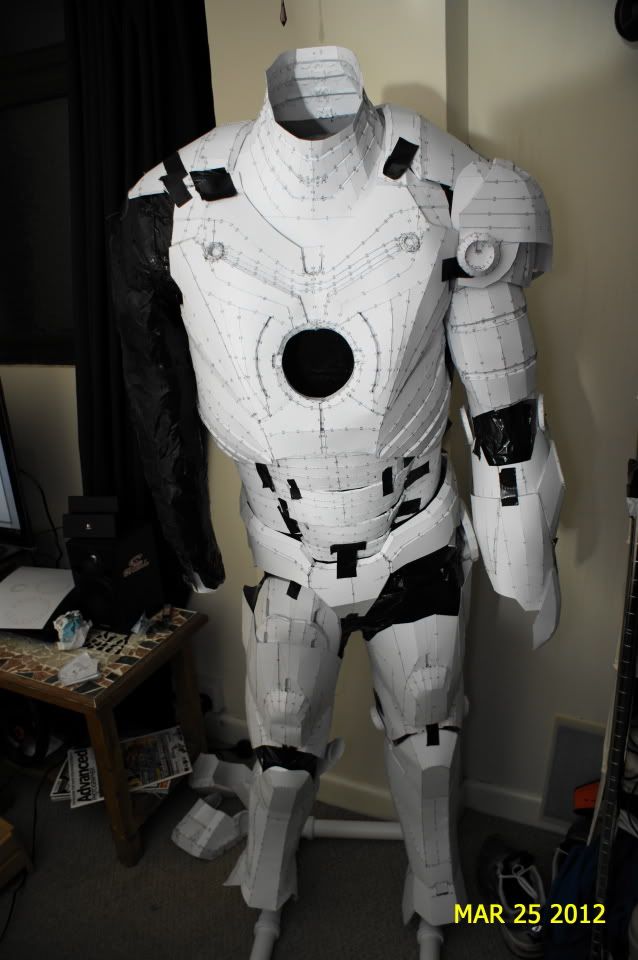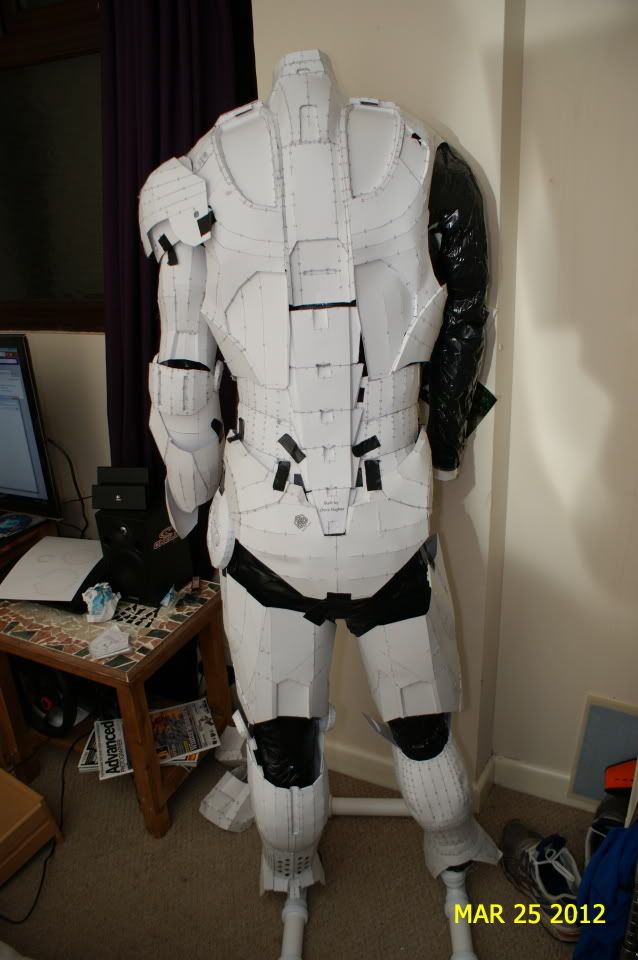 One question I do have at the moment concerns the cod piece. I have all the other pieces in their correct position and have referenced it against Dancin fools renders (as these are his files) but the bottom edges of the front and rear of the cod piece just seem a bit too high for me. What solution would you guys suggest for this?
Last edited: