Hello everyone,
After seeing a lot of IM builds I could not help myself, I wanted to build one. I want to start off by thanking
Robo3687
for the Pep files, Stealth and what he does at
TheHeroTutorials
and
Blackdynamo1
for his thread. You guys have inspired me to do my own build and have made it possible for me to do so.
This is my very first Pep build and I have to say its not as easy as I thought it was going to be. I have been working on this for about 3 months so far and just about finished pep'ing all the parts. I just have a few small parts left, the feet and neck.
I have the armor on a
duct tape dummy
that Stealth showed us how to make. So the dummy very close to my size, I would like to know what you guys think about the proportions of the pieces.
I am open to any comments and helpful tips. So if you see anything that doesnt look right please let me know. As of right know I have to scale up the left thigh, back and the helm (This will be the 3rd helm I have made). Im not 100% sure if i need to scale up the abs, the ab belt and back, so any and all comments are welcome.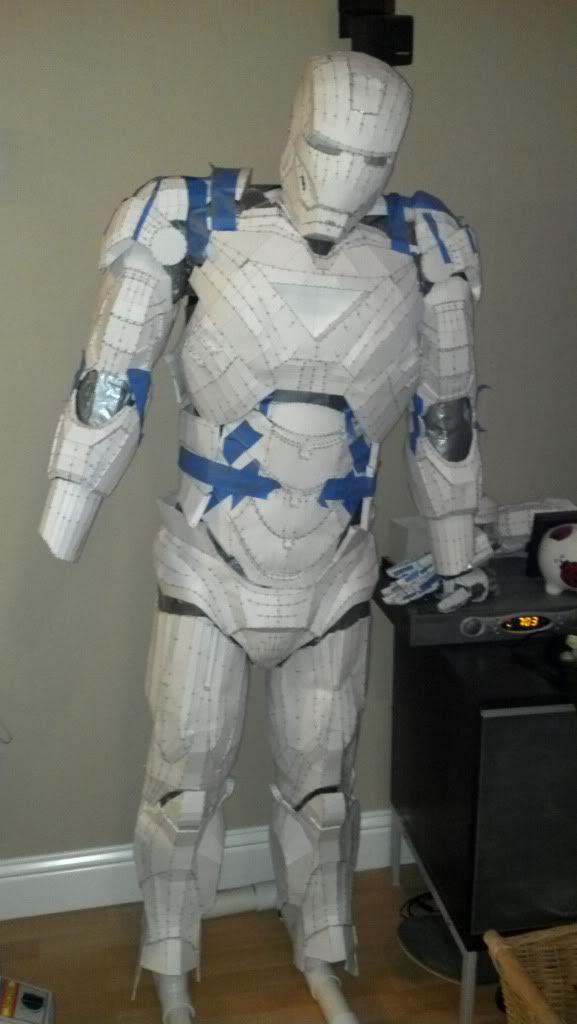 My dummy is leaning a bit because I popped out one of the hip joints while i was moving it. Ill have to fix it one day =)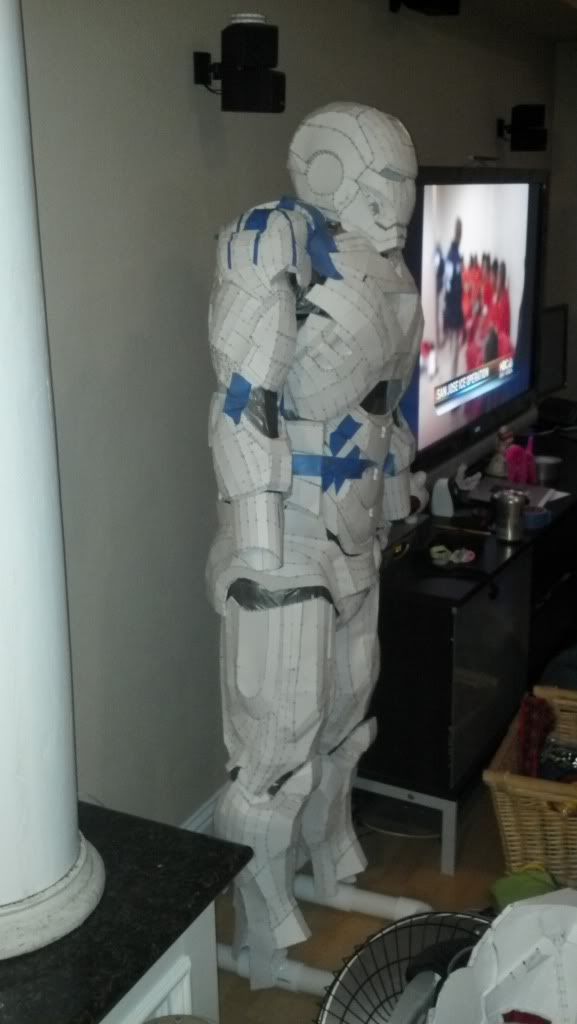 The top ab fell out for this pic and I didnt notice it till just now lol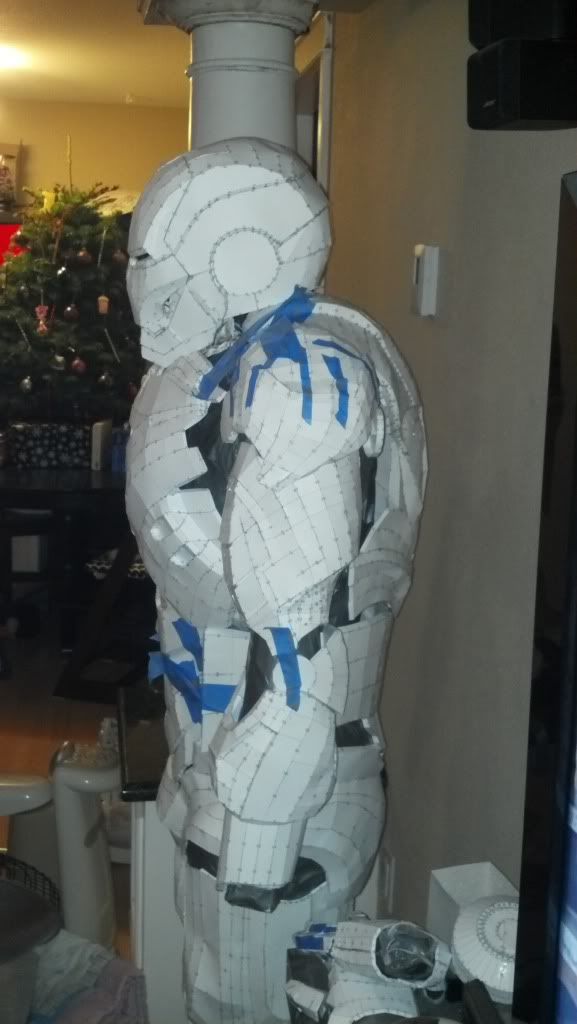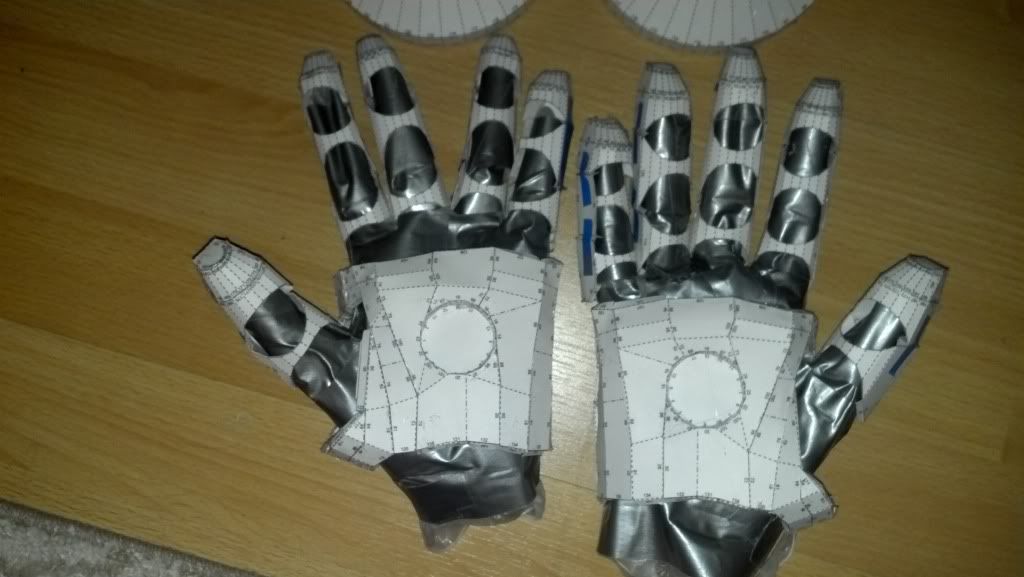 Well that is what I have so far. I will most likely finish up the last pieces and start fiberglassing after christmas. I just wanted so see what everyone thinks about what I have so far.
Thanks
MTB
Last edited: