Hey everyone!
Owning an Iron Man suit has been my dream for a very long time now. I've had a few false starts in the past but this time I'm confident that I'll be able to pull it off. The Mark 50/Infinity War suit doesn't seem to get a lot of attention from cosplayers but IMO it's the coolest suit in the movies!
As a slight twist, I wanted to build something similar to the suit from the very end of the Titan battle, with large sections missing as the nanoparticles were relocated to create new weapons and replace the parts that had been wrecked by Thanos. Aside from creating a good-looking Iron Man suit, another important aim for this project is to make the armour quick and easy to put on with no assistance, so I'll be incorporating some ideas from the
front-opening Iron Man thread
. If all goes to plan, I should be able to literally step into the armour and therefore suit up in less than a minute. (I'll share more on this as I work on the mechanisms
)
With the introduction out of the way, it's time to move onto the actual build! I'm using
renawolv's
Pepakura files for this build, which I will modify by hand to recreate the torn apart look that I'm aiming for.
I decided to start with the chest as it seemed relatively simple compared to the rest of the suit. Here is the first template post-modification: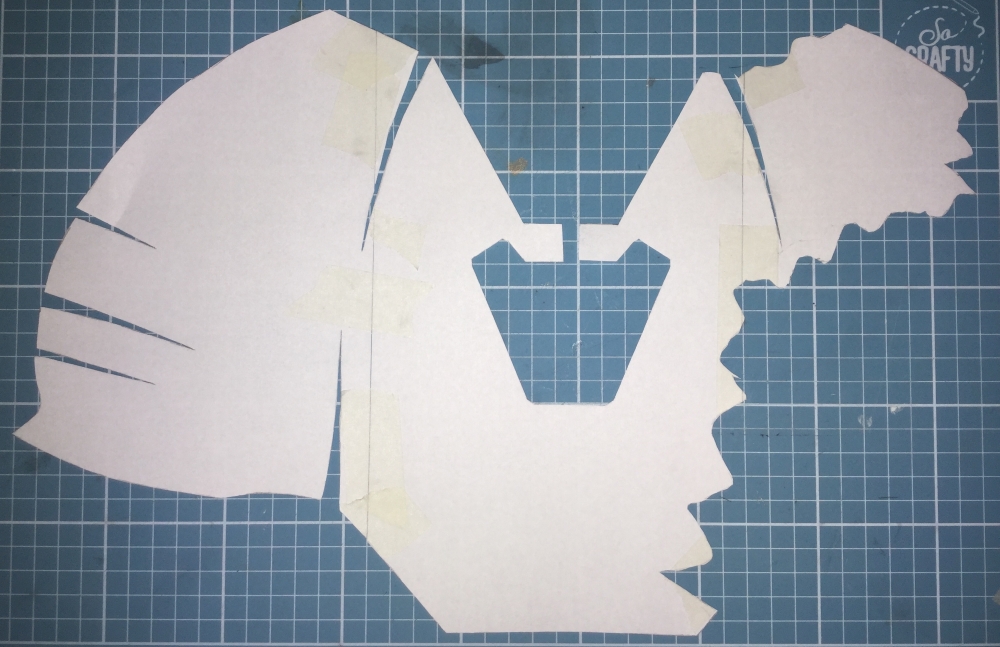 Next, I transferred the templates onto 2mm craft foam and assembled them using "Hi-Tack glue" (a product similar to PVA glue but it takes hold of the foam faster and IMO is neater than hot glue.) The chest piece is a little flimsy at the moment but I felt that thicker foamer would have sacrificed the more streamlined look of this suit, plus I can reinforce the inside with paper mache once everything is complete.
Last edited: