Master Member
RPF PREMIUM MEMBER
The Star Lord eyes have proven to be really popular and I've received some requests to make other lenses with the same design. So far I've made a set for a Space Marine, an Iron Man, and a War Machine. I can do any glowing lenses in either red, blue, or green. These Iron Man/War Machine lenses can also be made with the square pattern grid I've got on my Star Lord lenses, but the triangles create the most blended, uniform light pattern with the least dark space while maintaining high visibility.
Iron Man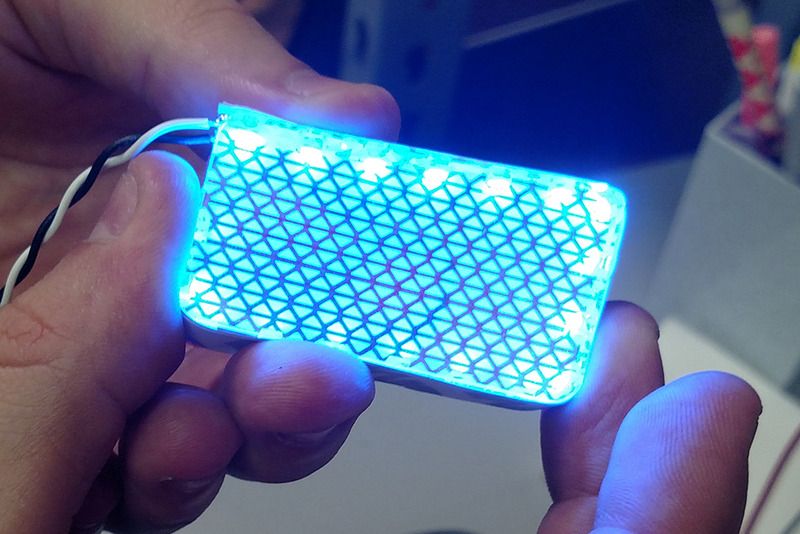 War Machine
Space Marine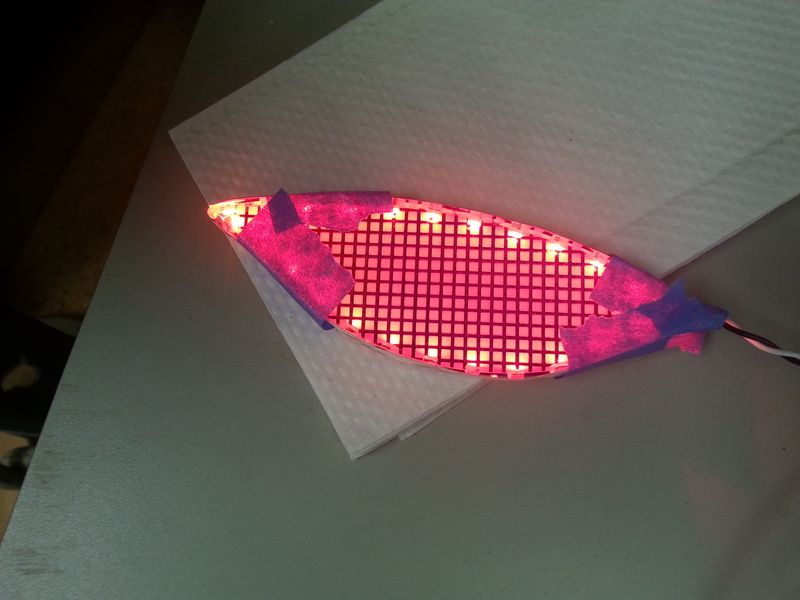 For those who aren't familiar with my Star Lord lenses, these are glowing eyes that you can see through with some pretty good clarity, it's like wearing colored sunglasses. Depending on the color, the LEDs can be nearly invisible from the inside because of the contrasting color of the acrylic filter lens. The blue lights are the easiest to see through, followed by the green, then the red. Here is a picture of the red light eyes from behind, they're turned on in this picture and the power supply you can see is actually on with a lot of red LED numbers on it displaying voltage and current. The red lights are erased by the filter. (don't wear them while driving)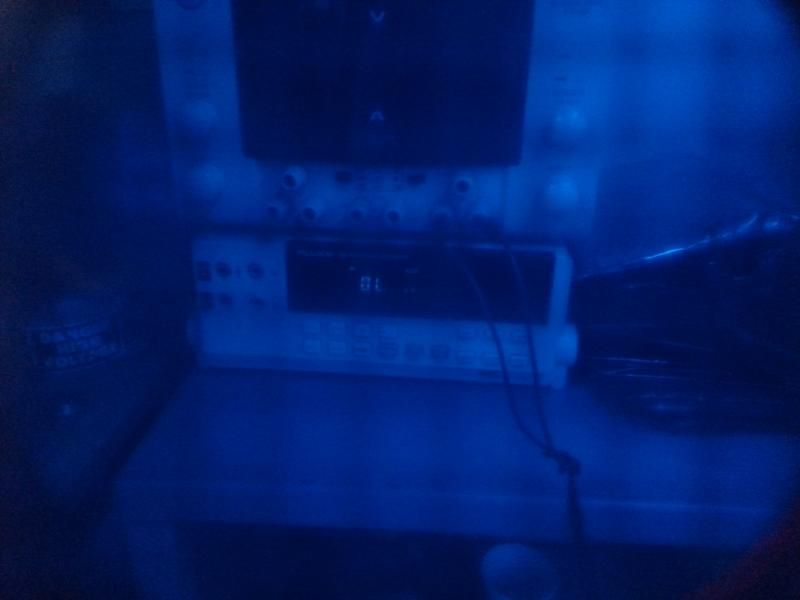 And here's a picture from a little further back. This is how your average con photo will look.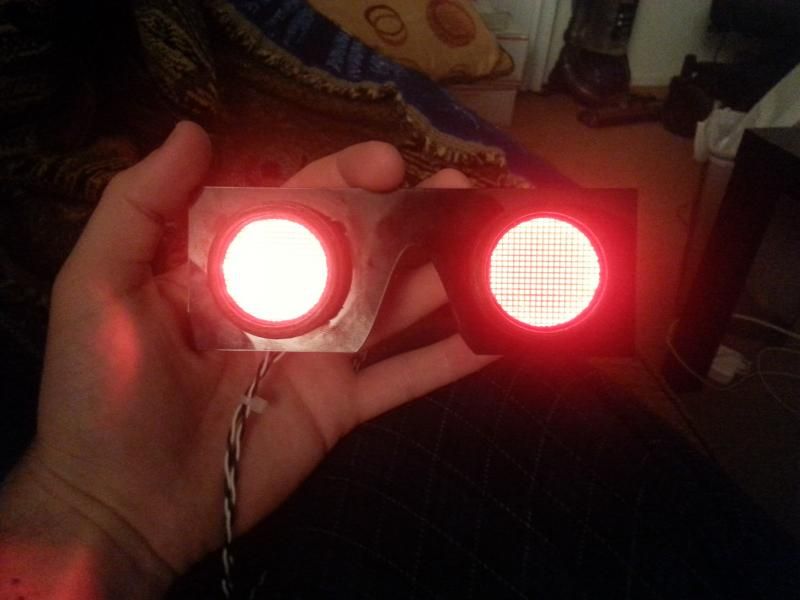 Custom lenses can be cut with different engraving patterns on them. Simple shapes work best. Custom lenses will be priced dependent on size and engraving pattern, but the Iron Man/War Machine lenses are $30 for a set, which comes with two engraved clear lenses, two filter lenses, and two LED strips with wires soldered on. Connecting the two pairs of wires to a power supply and/or switch is up to the end user. They can be powered by either a 9 volt or 12 volt battery.