Hey there. Thought I would throw up some pics of my Iron Fist cosplay that I just debuted at Comicpalooza in Houston 2019.
So for this first version, I thought I would combine the amazing Sanford Greene version with the look of The Fist from the Netflix show.
For the record, the show is one of my guilty pleasures. Sure there are problems, but I'm happy to see the character on the screen.
Shame it got canceled as S2 was an improvement.
Here's the result. (Pardon the beard)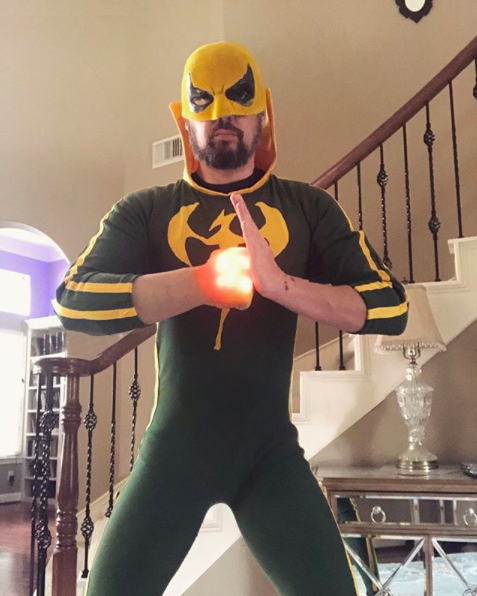 I made sure to make it out of a fabric I like called ponte. Ponte is thicker and more forgiving than spandex while allowing good 4-way stretch and breathability.
Here I am facing off against Pikachu. "Say Pika!Pika! one more time!"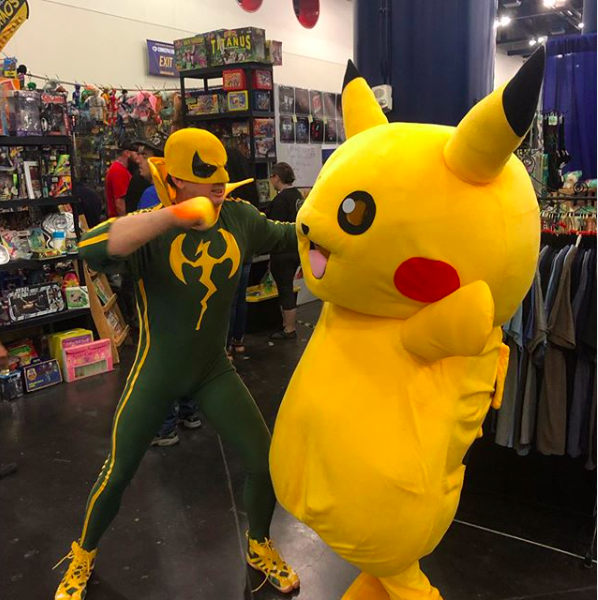 The mask was an Xcoser cheapo that I decided to upgrade by flocking it with nylon fibers.
I also flocked some stiff wire Christmas wrapping ribbon and attached it to the back so it looked like the mask was wrapped fabric.
You might be wondering how I got my fist to glow. By adding LEDs to my silicone prosthetic sleeve.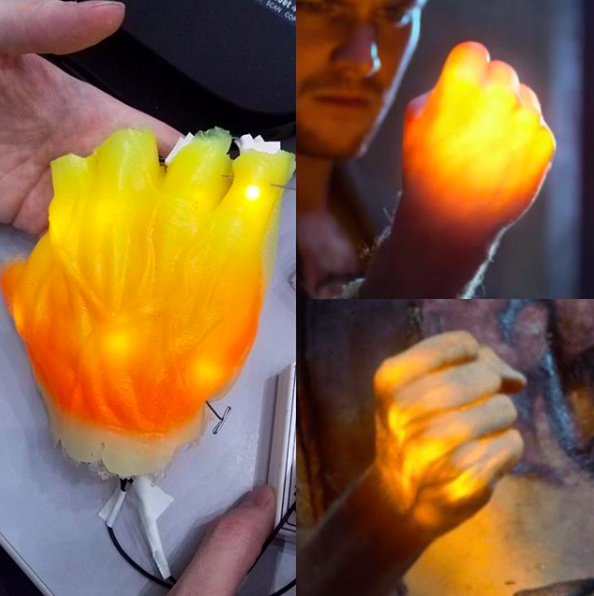 The LEDs are the outdoor/indoor batter-operated decorative string lights that have 8 different settings which can be changed by remote.
The light brightness is very intense, even in full daylight.
Here I am wondering why I failed Kun'Lun over breakfast.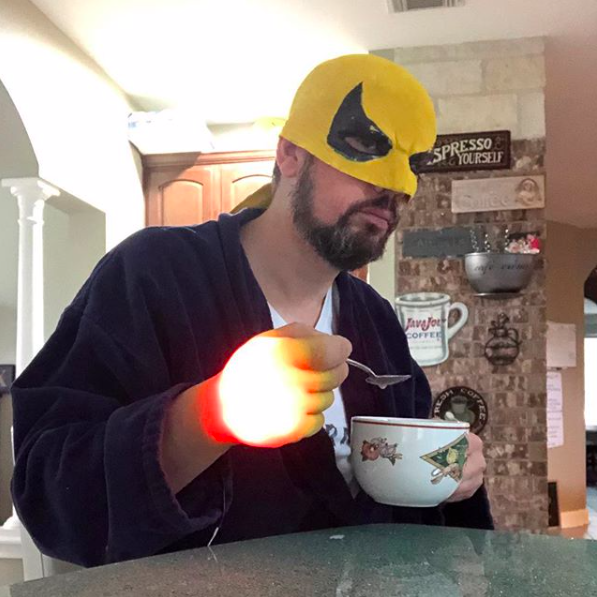 For the shoes, I found some cool trainer tabi's on Amazon and painted them to match the suit.
Here's a bit of video showing off the LED effects.
I'm quite happy with the result. I think I'll probably work on a Season 2 street-level casual cosplay version just so I have an easy walkaround outfit too.
Hope y'all enjoy.