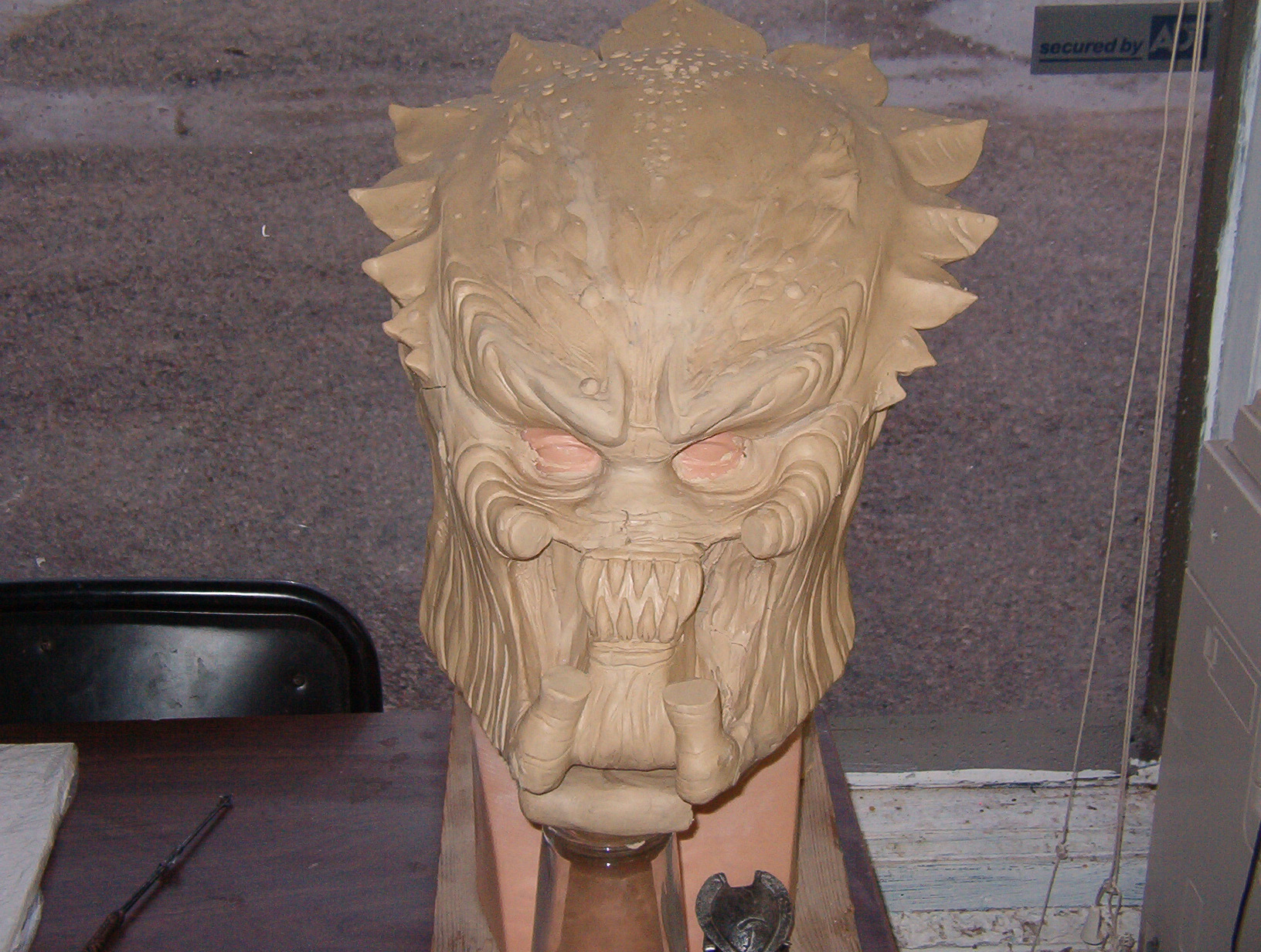 Let me introduce myself as The Preist this is my predator. Here is the journey starting back three years ago. I will explain and show how I built the suit from start to finish. I started with molding all the pieces from the feet to the armor. This took me some time to do. I casted all of these in ultracal-30, then I started on the large task of molding the face and head after that I began the leg armor which took me the longest to do mostly because the pictures and photos you find of the leg armor were generic but I wanted something more UNIQUE after 4 attempts of ripping them down and starting over this is what I came up with.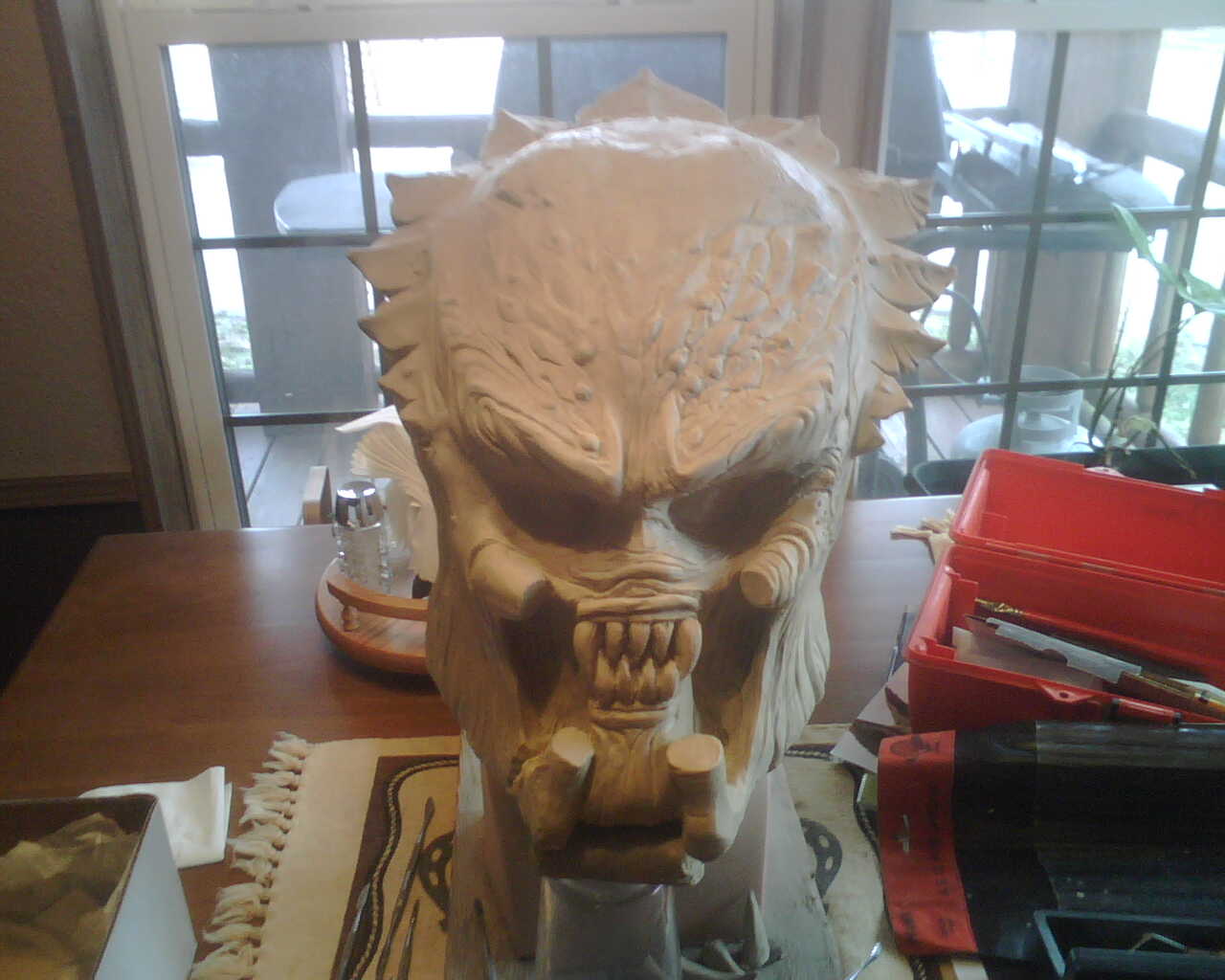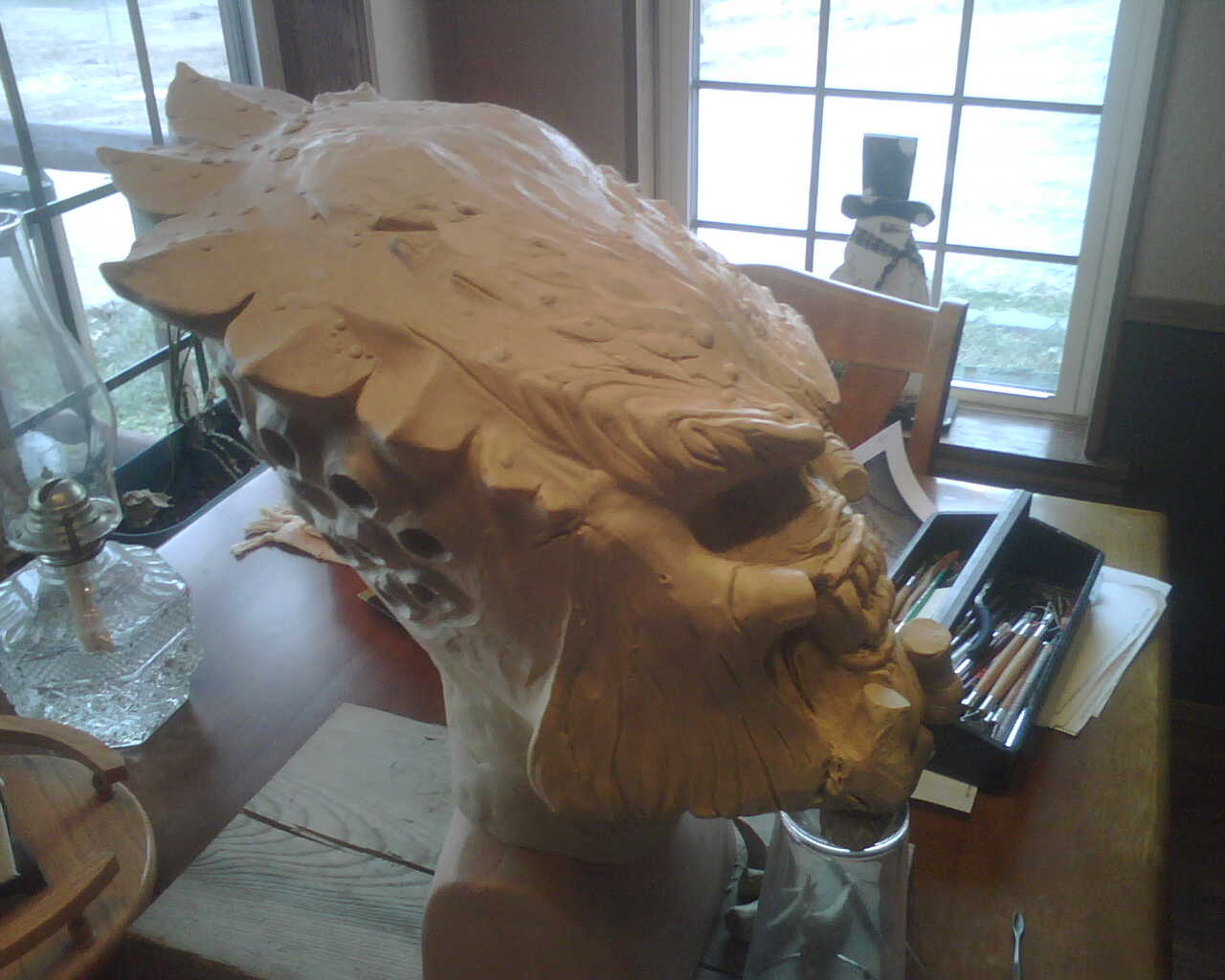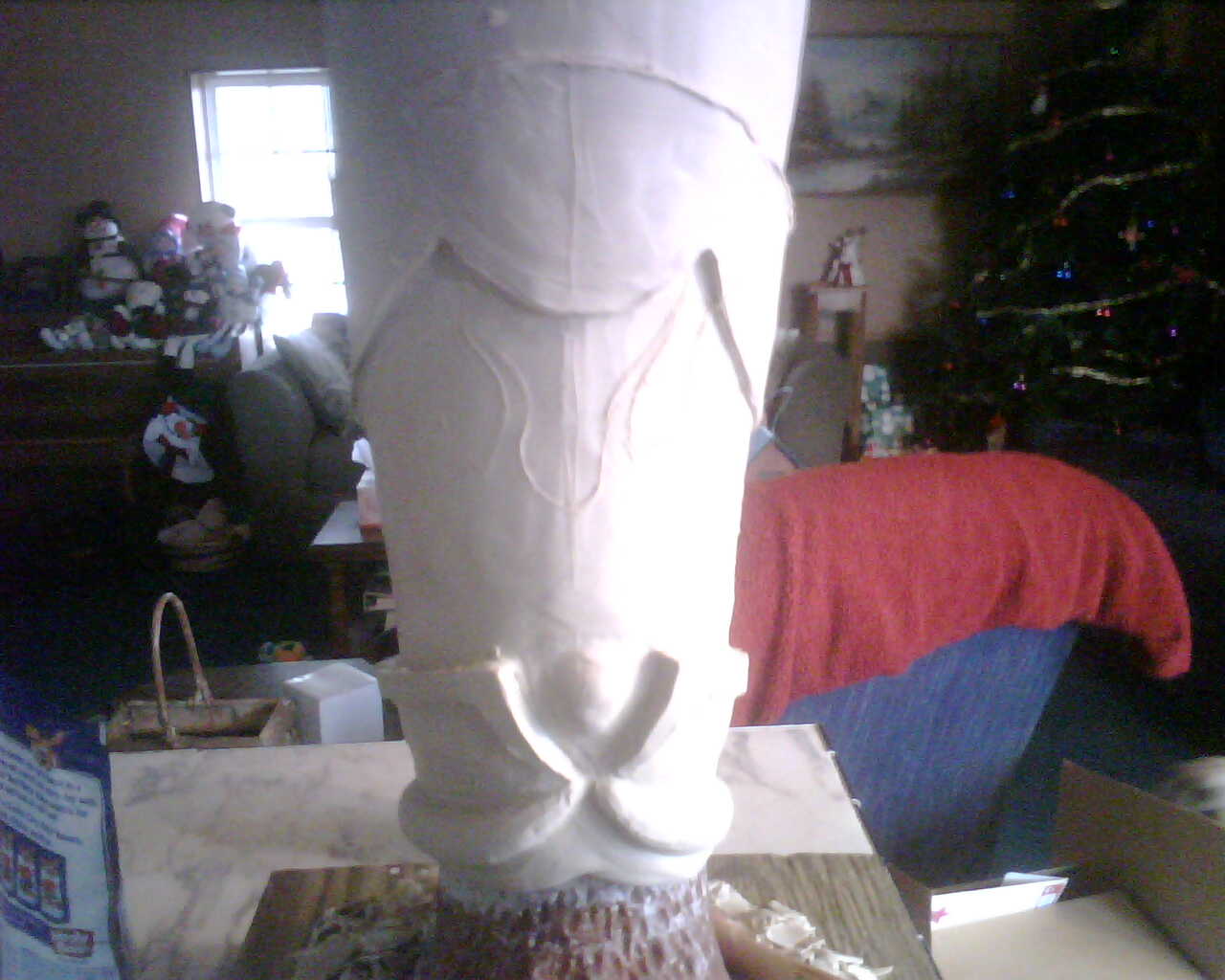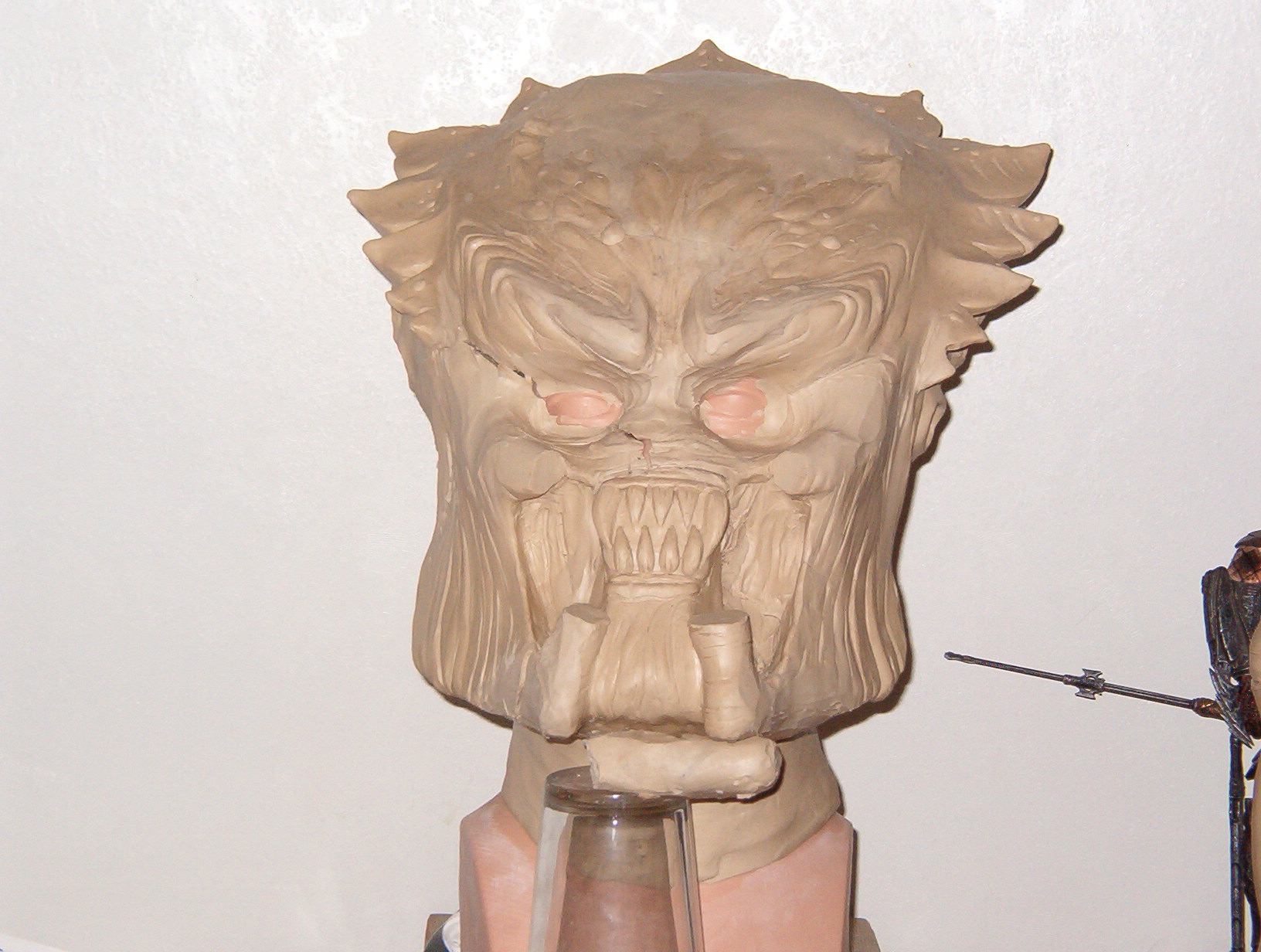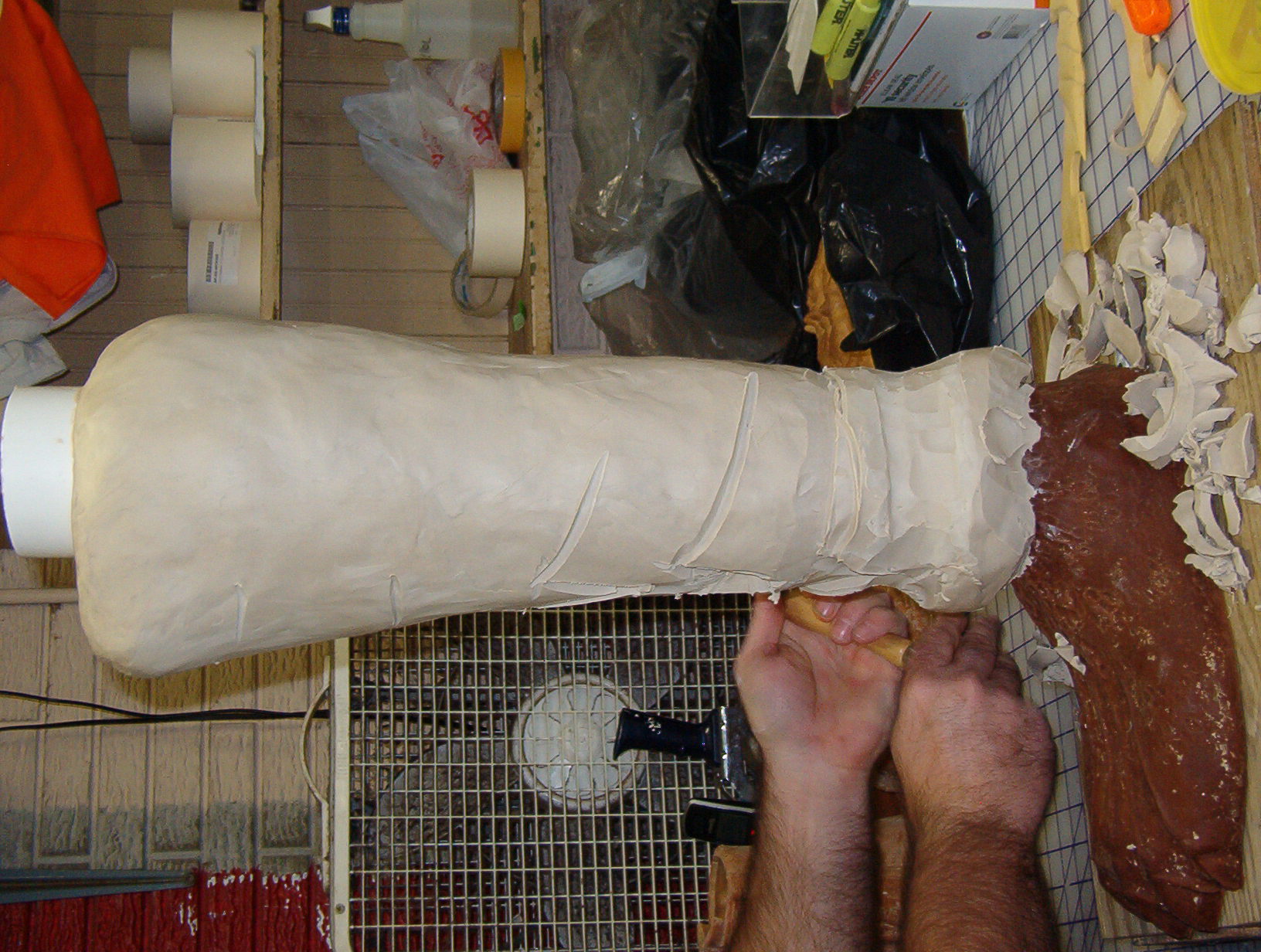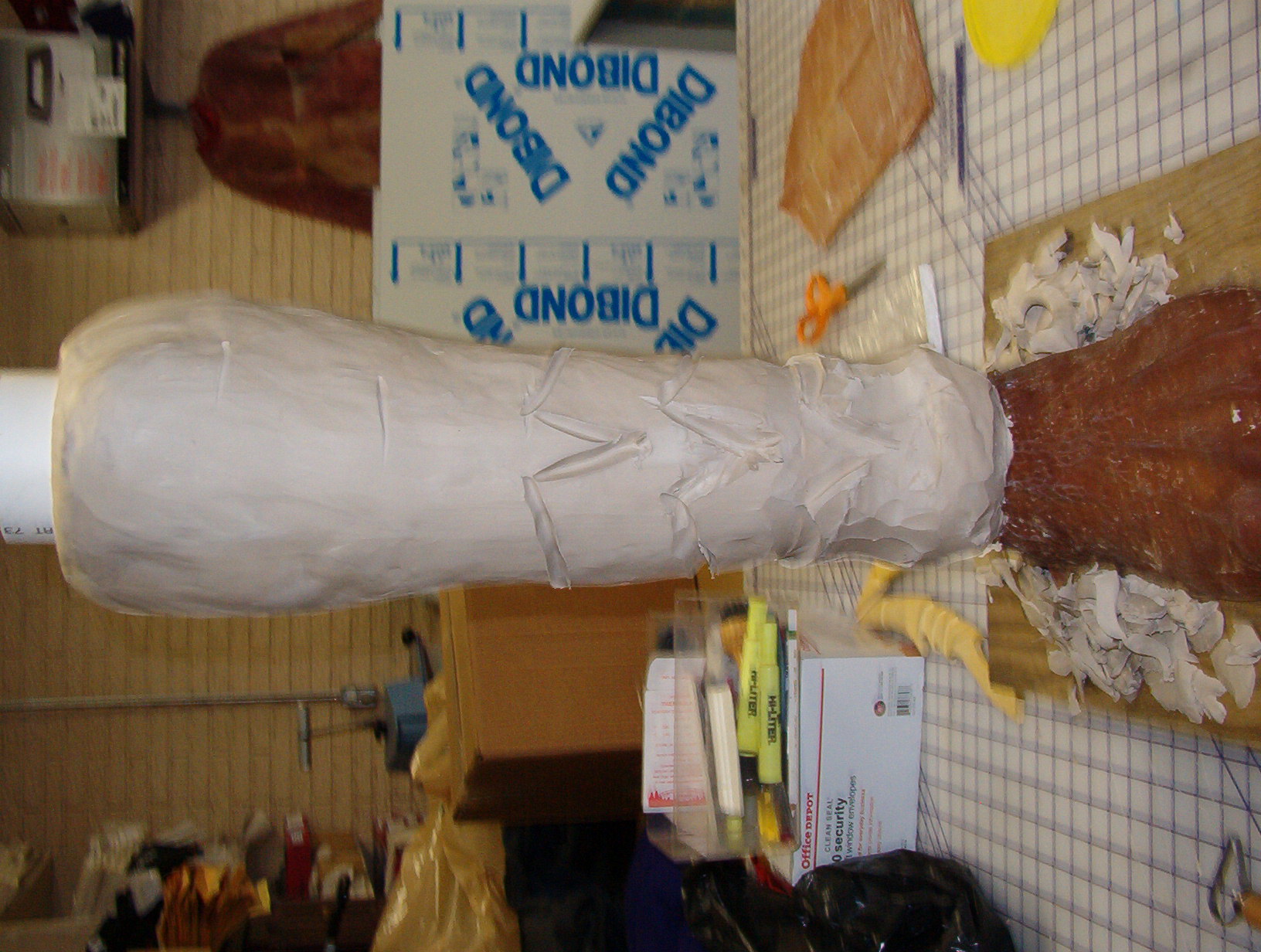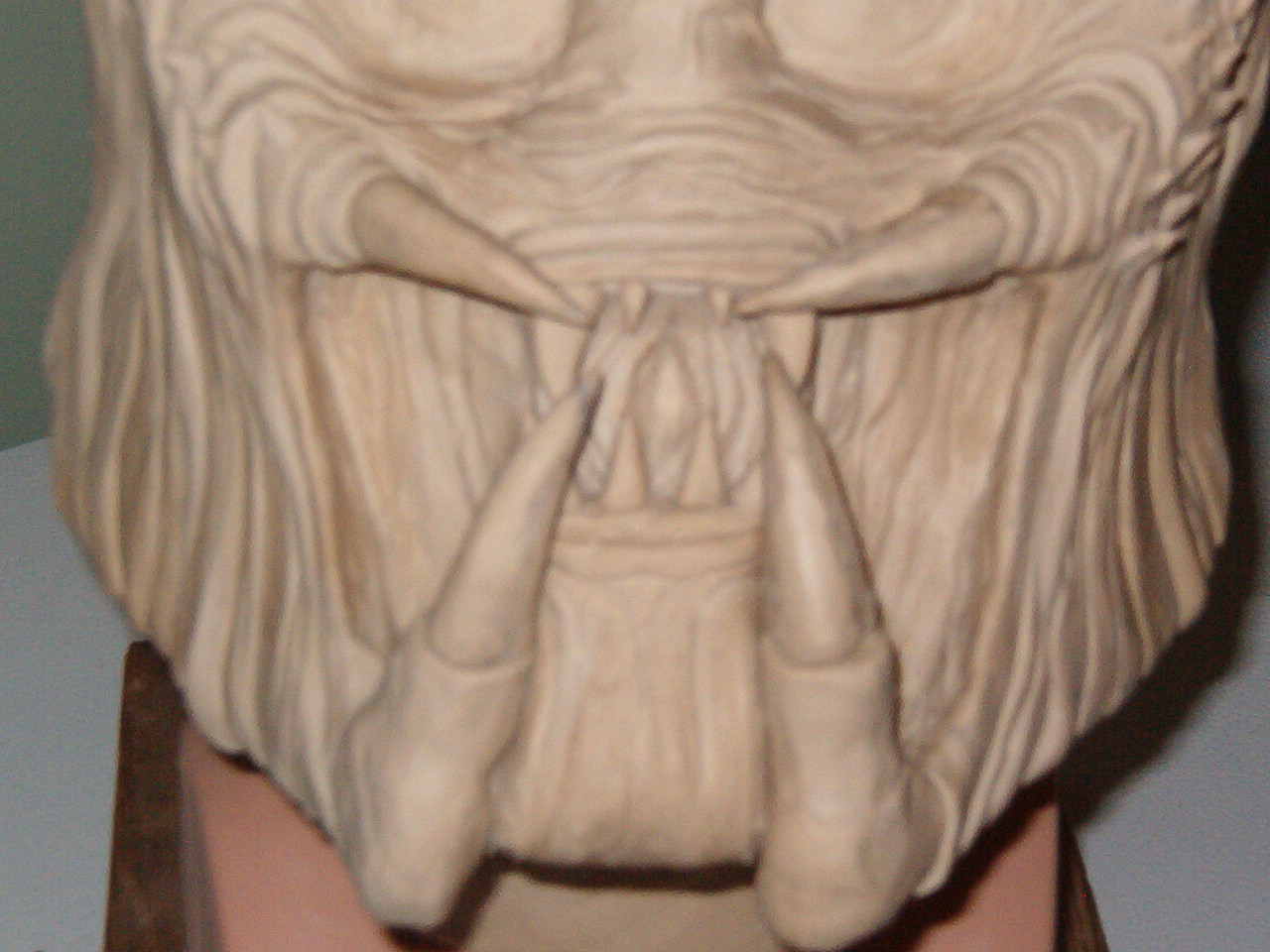 Next I began casting the latex for the armor, poured latex for the feet , I recommend pouring all your latex around the same time the latex seems to have a hard time chemically bonding with the latex paint if they sit for a year or so. The only thing I purchased were the hands everything else I created my self here are all of those photos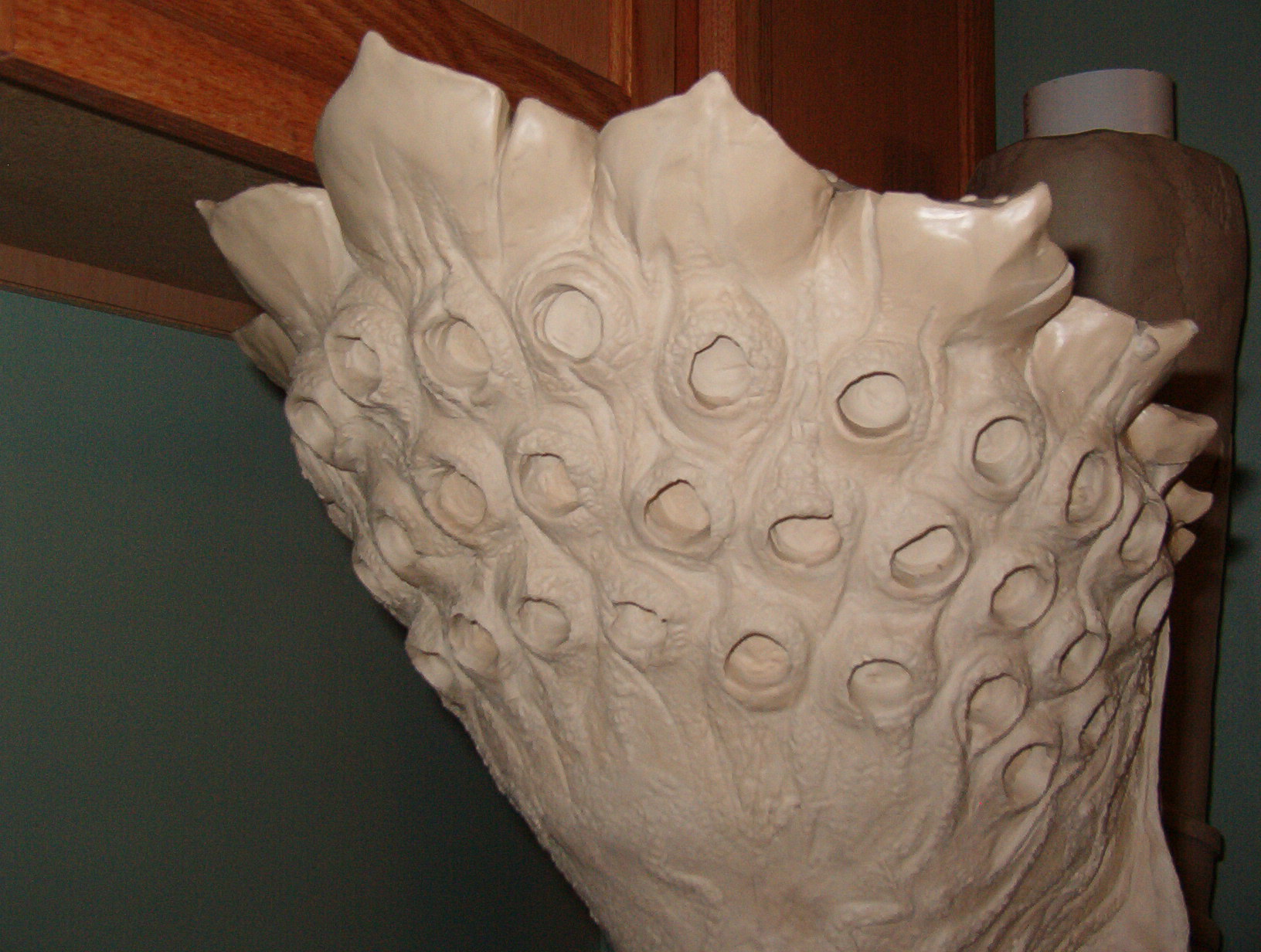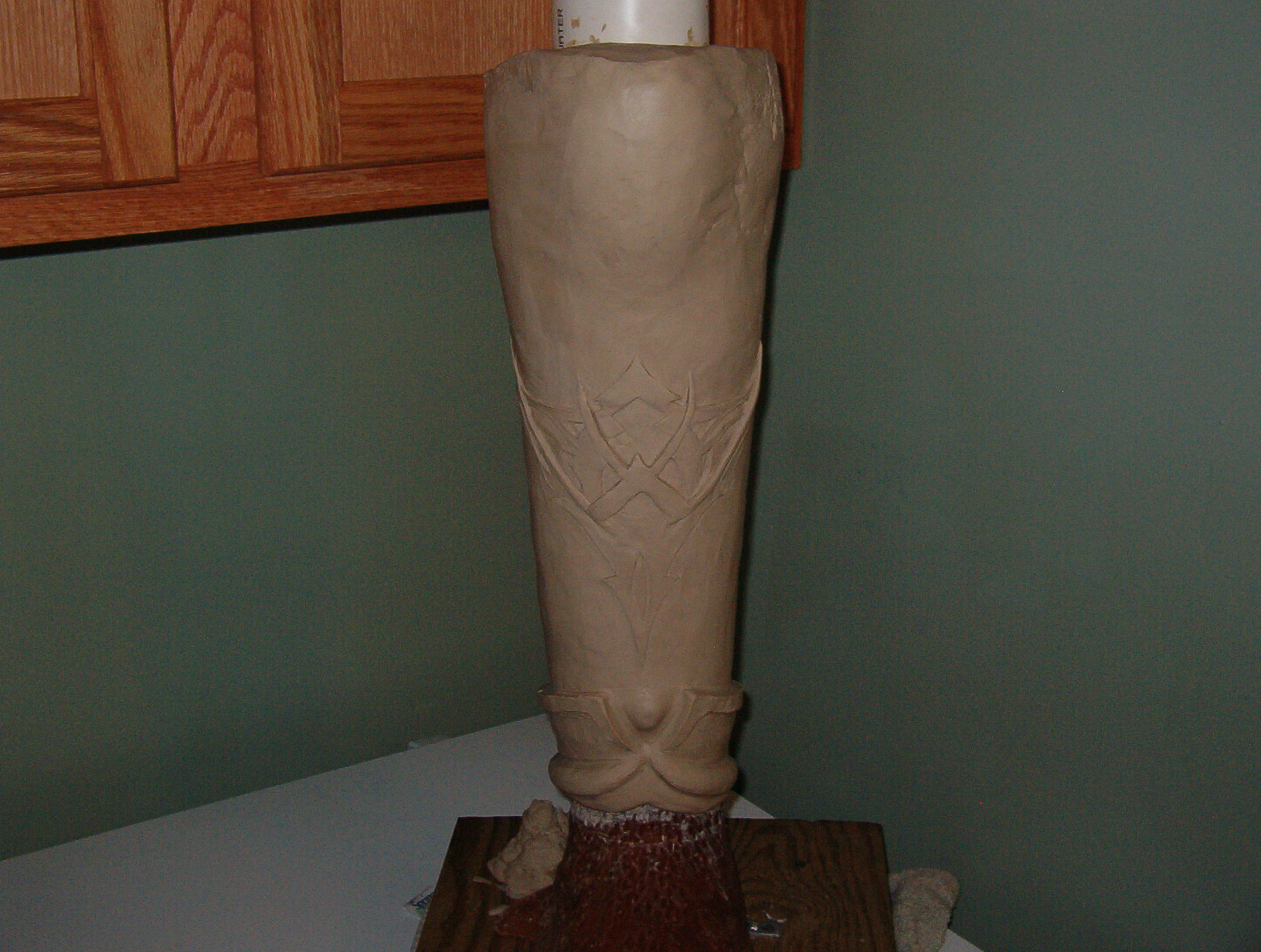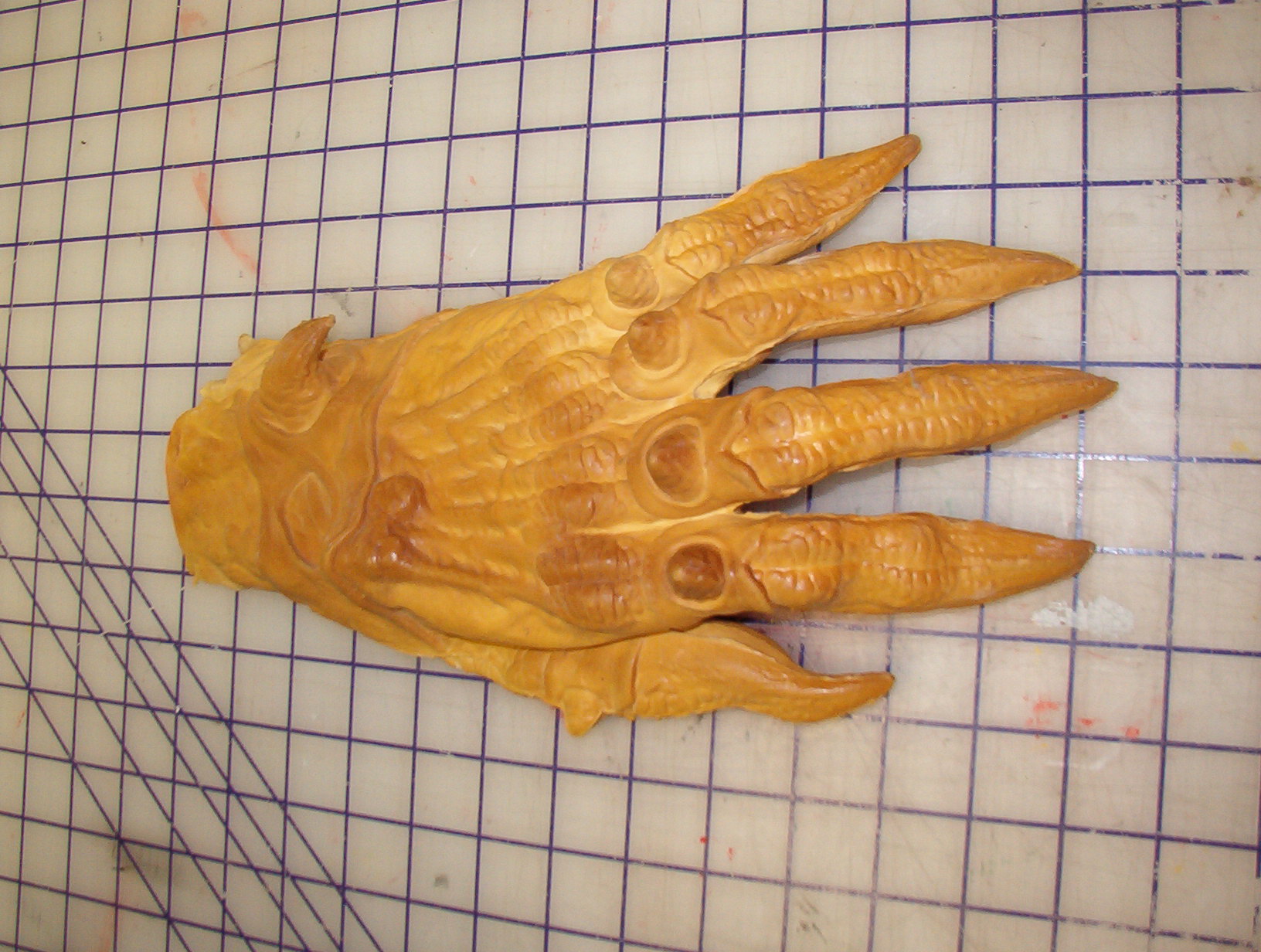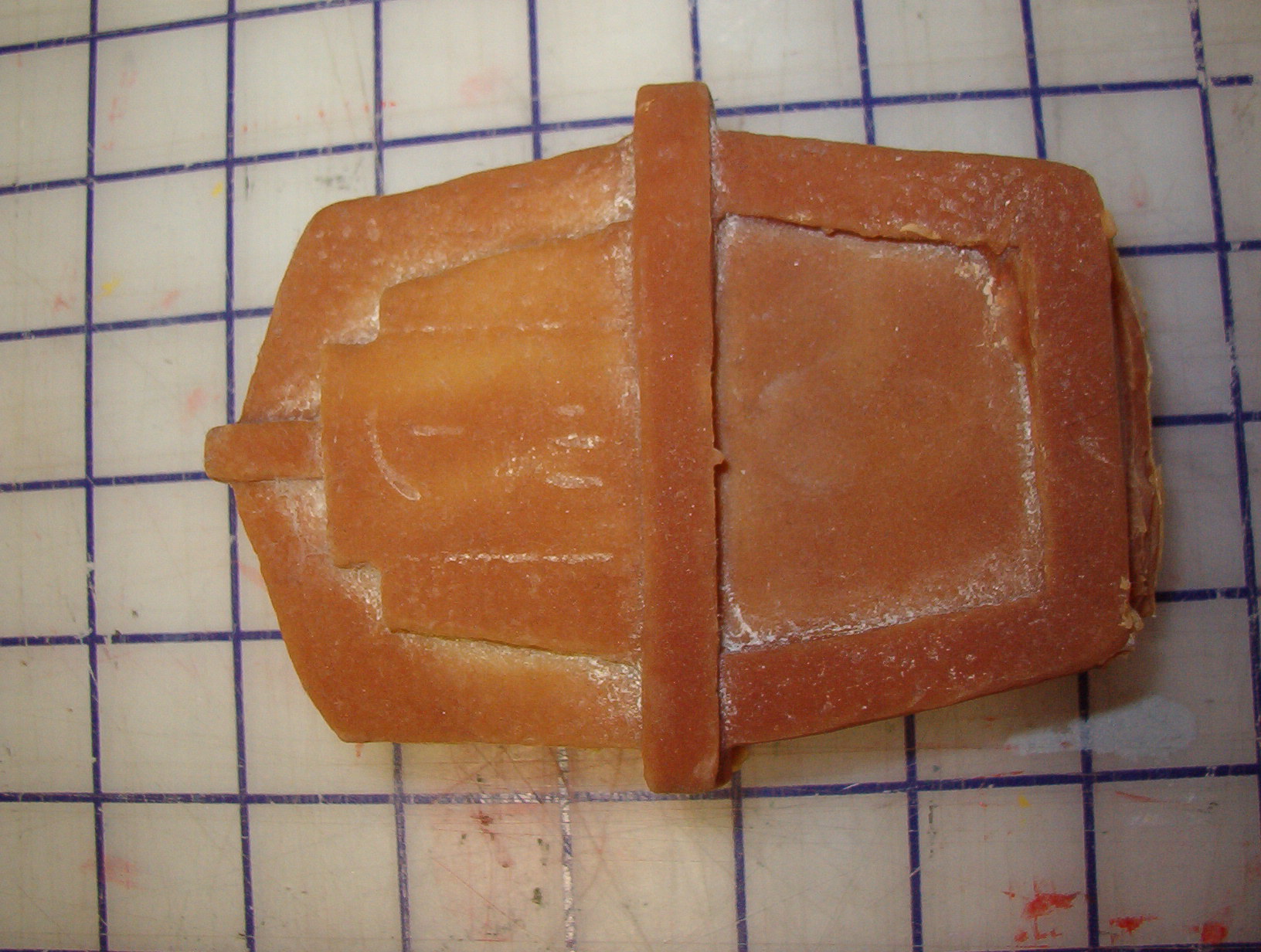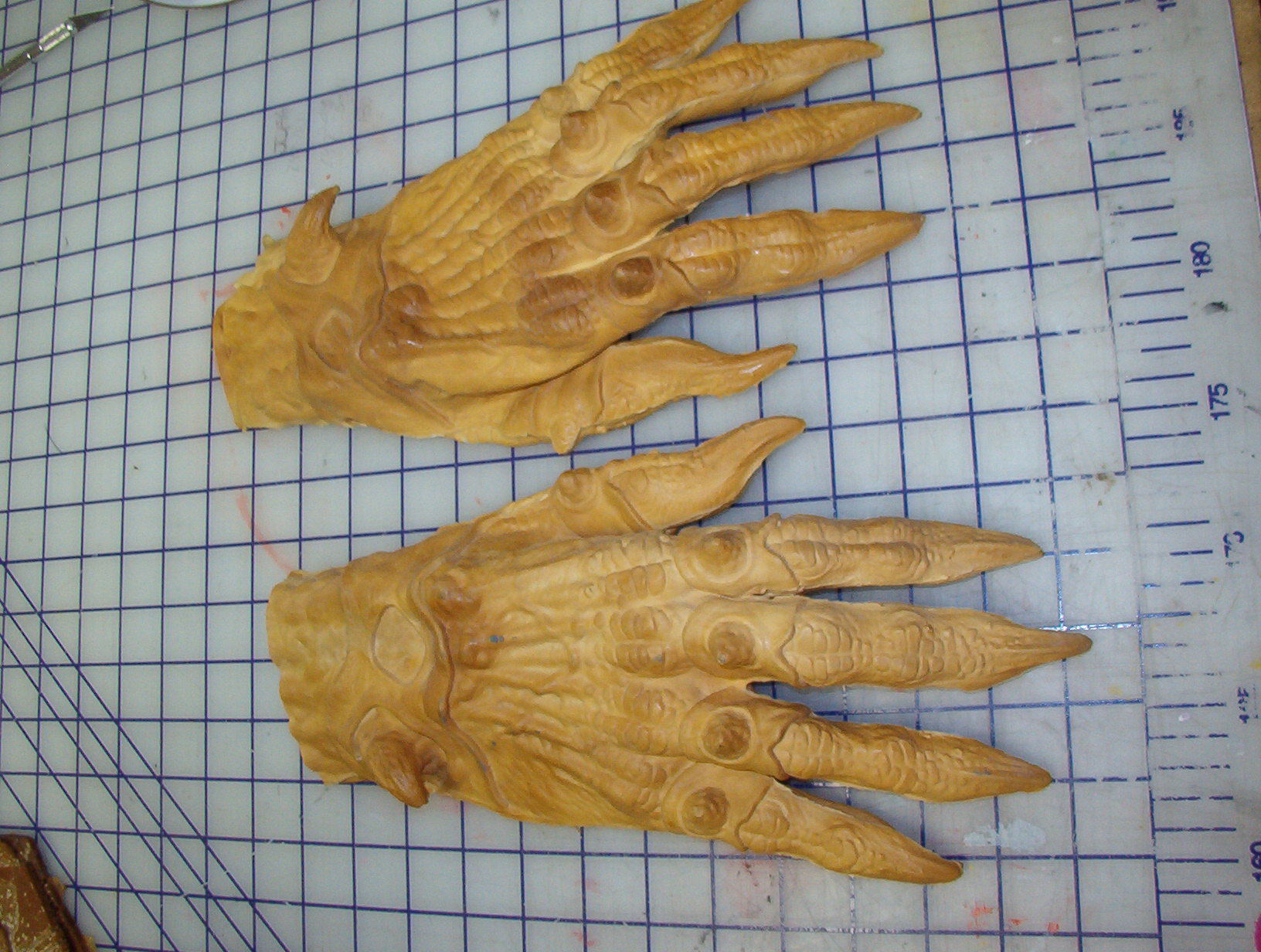 Once I got all that accomplished I purchased a set of dreads from BioHunter. Which were by the way AWESOME!!! Here is the photo of them stuck in the raw head (I just couldnt wait!)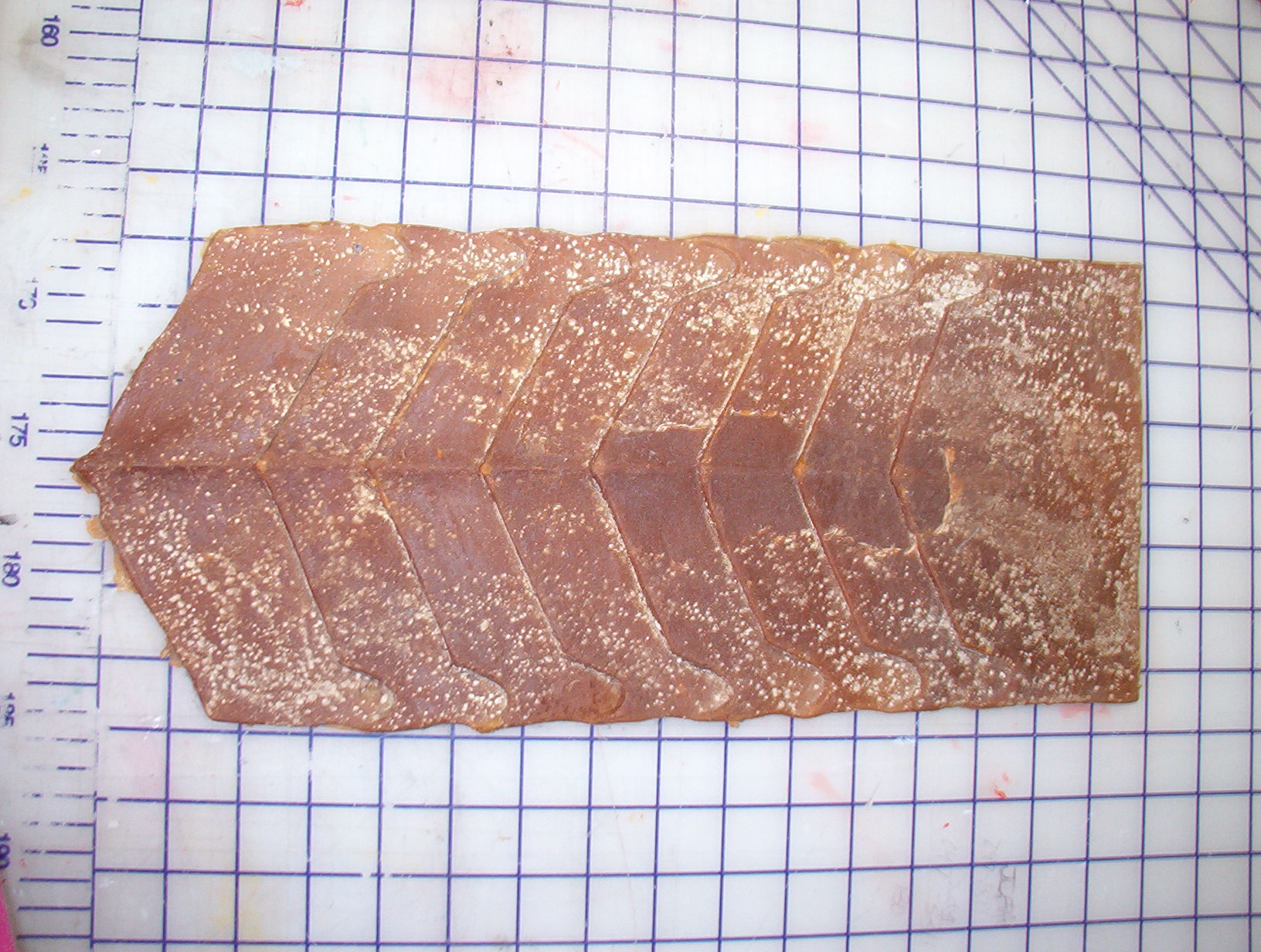 This is how I made the dreads beads I used half in PVC connector pipe at any local hardware store will have them. I took my handy dandy dremel with a cutting tool not a stone and I cut it in to give them a carved bone look to them.
After that I started on the skin which consisted of Under Armor top and bottom. I professionally installed a zipper in the back of the shirt. I then applied a coat of latex to the top and bottom. WARNING WHEN DOING THIS YOU NEED TO BY A SIZE OR 2 SIZES LARGER YOU WILL NOT BE ABLE TO GET IN IT IF YOU GET YOUR NORMAL SIZE THE LATEX PAINT WILL SHRINK THE SIZE OF THE TOPS AND BOTTOMS!!!
I mostly used McGuyver and Mr. Incredibles Suit thread for making the muscles, the hair, and the warts just trying to give it my own personal touch. Here are some more photos of this part of the suit.
WARNING THIS IS WHERE YOU NEED TO START THIS START TO FINISH DO NOT LET IT SIT AROUND AND DO NOT TRY TO ADD NEW LATEX TO OLD LATEX IT WILL BEGIN TO TEAR AWAY FROM THE OLD LATEX WHILE YOU ARE WEARING THE SUIT. LATEX THE SUIT AND PAINT SOON AFTER!!!!
Here is a helpful tip: if you do this like this, I recommend you DO NOT latex a 5 inch section in the center of the crotch or the back AT ALL it makes the pants extremely hard to wear and get on and off and it limits your mobility while wearing the pants and they can be EXTREMELY UNCOMFORTABLE TO WEAR!!! Only latex the pants as far down as you are planning to paint unneccessary latex at the bottom of your pants can cause serious issues in getting them on and off and will inevitably be ruined due to other pieces of the costume rubbing and tearing up that part of the pants.
Moving on to the cannon and the backpack and chest armor. I wanted to wear something light weight and mobile. I was trying to find something that I had easy access to and that I could make fairly quickly due to the fact that halloween was only a few weeks away and I only had a few more pieces to finish to complete the costume. I took a full sheet of cardboard cut it down for the size I wanted for the bottom layer, then I started gluing sheets of foamies (that you can buy at walmart) to get the level of thickness I wanted. I started the cannon with a paper towel tube and I cut up little pieces of foamies I got several ideas from other cannons I had seen on the lair so I just glued it all together with the instructions I found on the lair. After I glued it all together I took a soldering gun and rounded the tip so it would make a hammered metal look I got to searing the outside of everything I wanted. I cut in several areas to give it blast marks and deep scars I used to the soldering gun for that as well. Then I took black latex enamel mixed elmers glue into the enamel and brushed everything on. after it dried I dry brushed silver and gold enamel over the top of it. I DID NOT use any clear coat and just let it dry I didn't want it to look shiny. Here are the pictures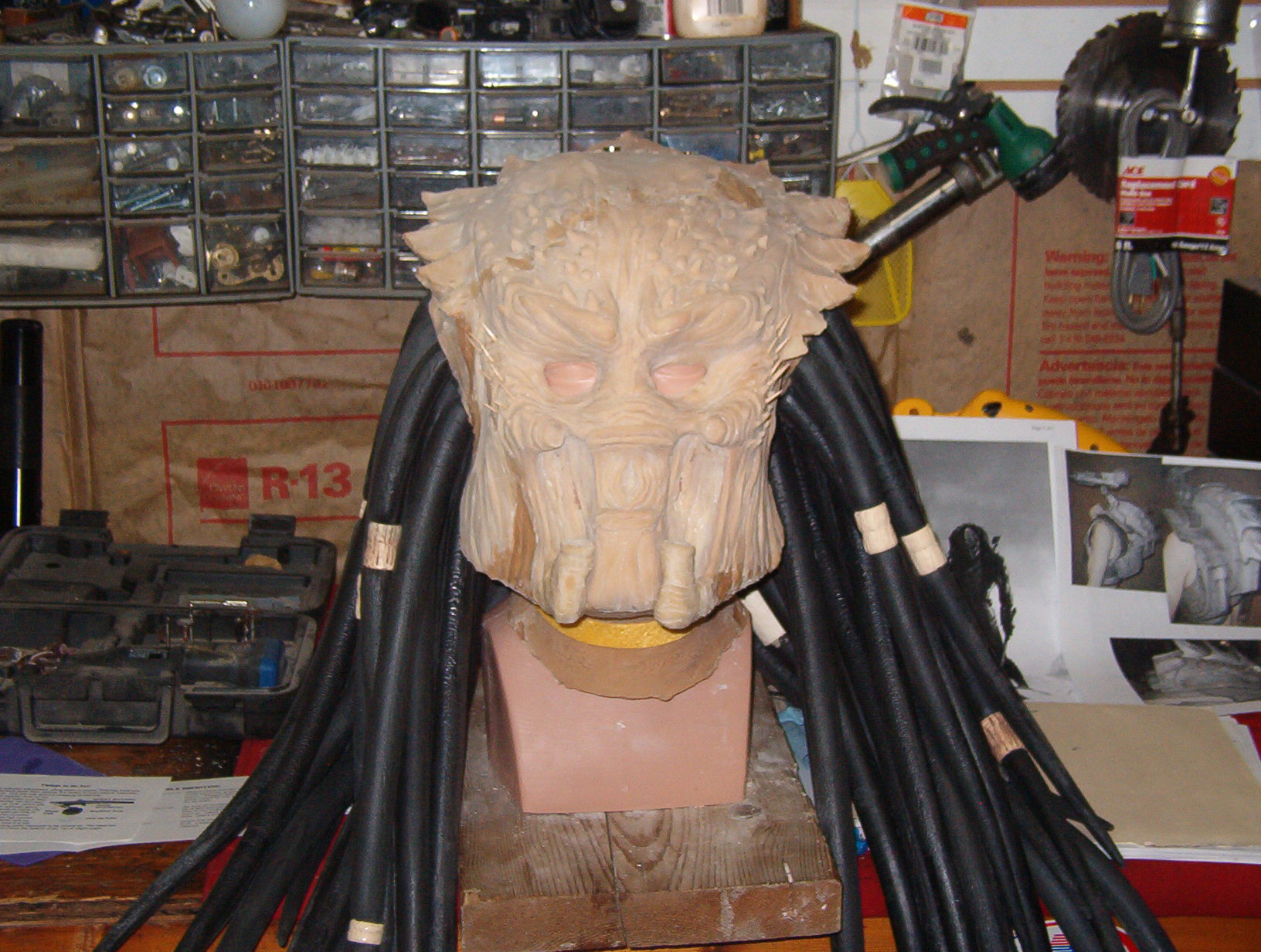 As far as the back pack I molded that specifically smaller than normal mostly so I could have good movement. I molded, casted, poured and filled it with foam over a weekend. IT WAS A MARATHON OF ARTISTRY!!!
Then I made the gauntlets just to my own personally specifications I made them from clay and casted and molded them all.
Now that all the pieces are assembled I did a weekend of painting everything!!! (2 weeks before halloween mind you)
I took everything to a "so-called" air brush artist and after several hours it was obvious the suit was not coming out to my liking I was in quite shock and disappointment that it was nothing like what I wanted. So i packed everything up and went home *fighting back the tears of three years of work* and what was I going to do? This is what I did... I picked up the single action airbrush that I had only used as test painting mind you I have no expirence in air brushing AT ALL! And I started with something simple and it look pretty good as the day progressed I decided to tackle the head (this part scared the **** outta me) and I knew what I wanted so I just had to let it fly and I painted it. I painted all of it top to bottom all over again from scratch. I wanted to come up with something more unique and "snake-like" or some type of reptilian look. When I was casting the head I wanted it to look like a very seasoned warrior. Mostly just a mix of a lot of Predators I had seen on the lair.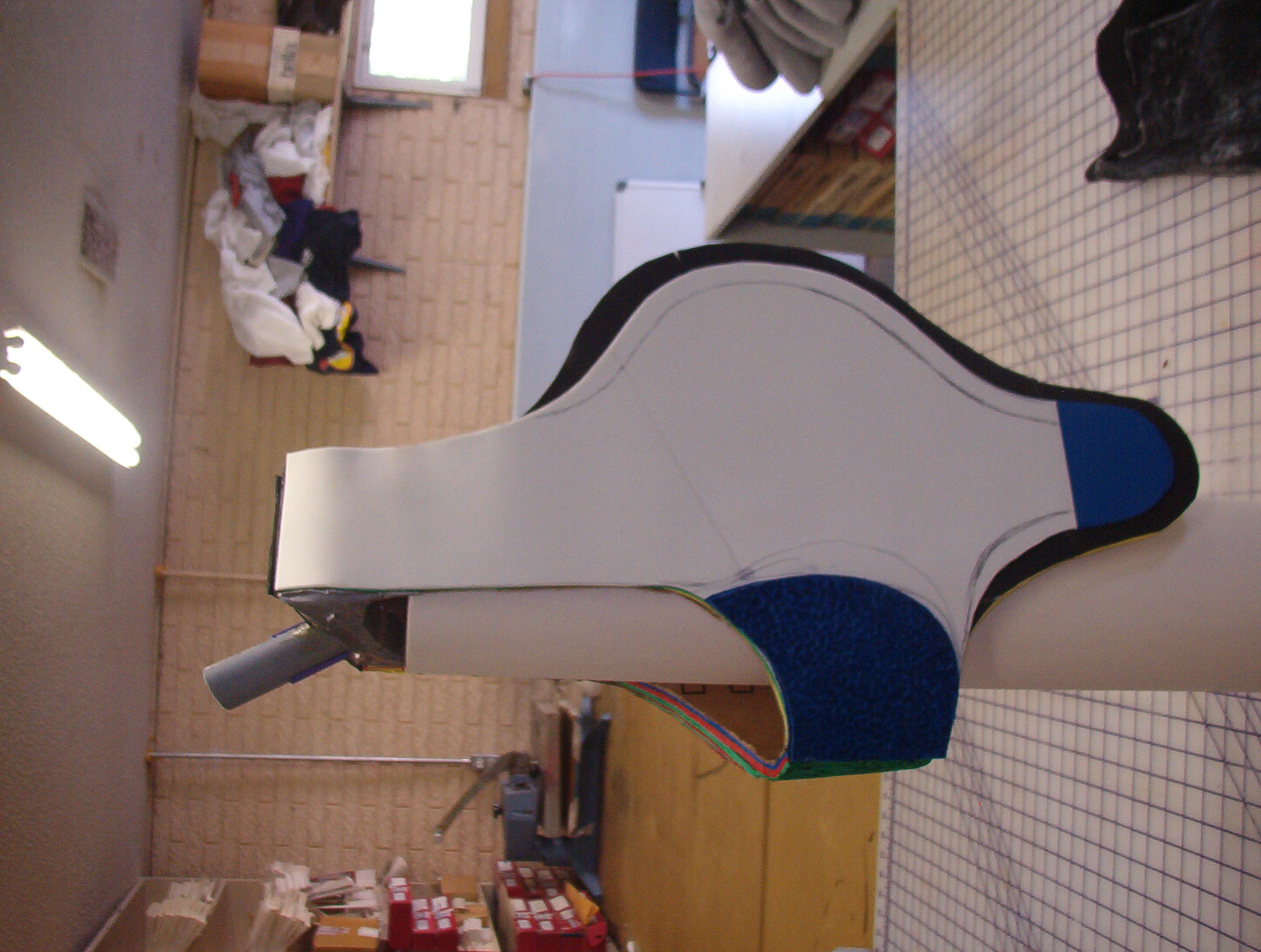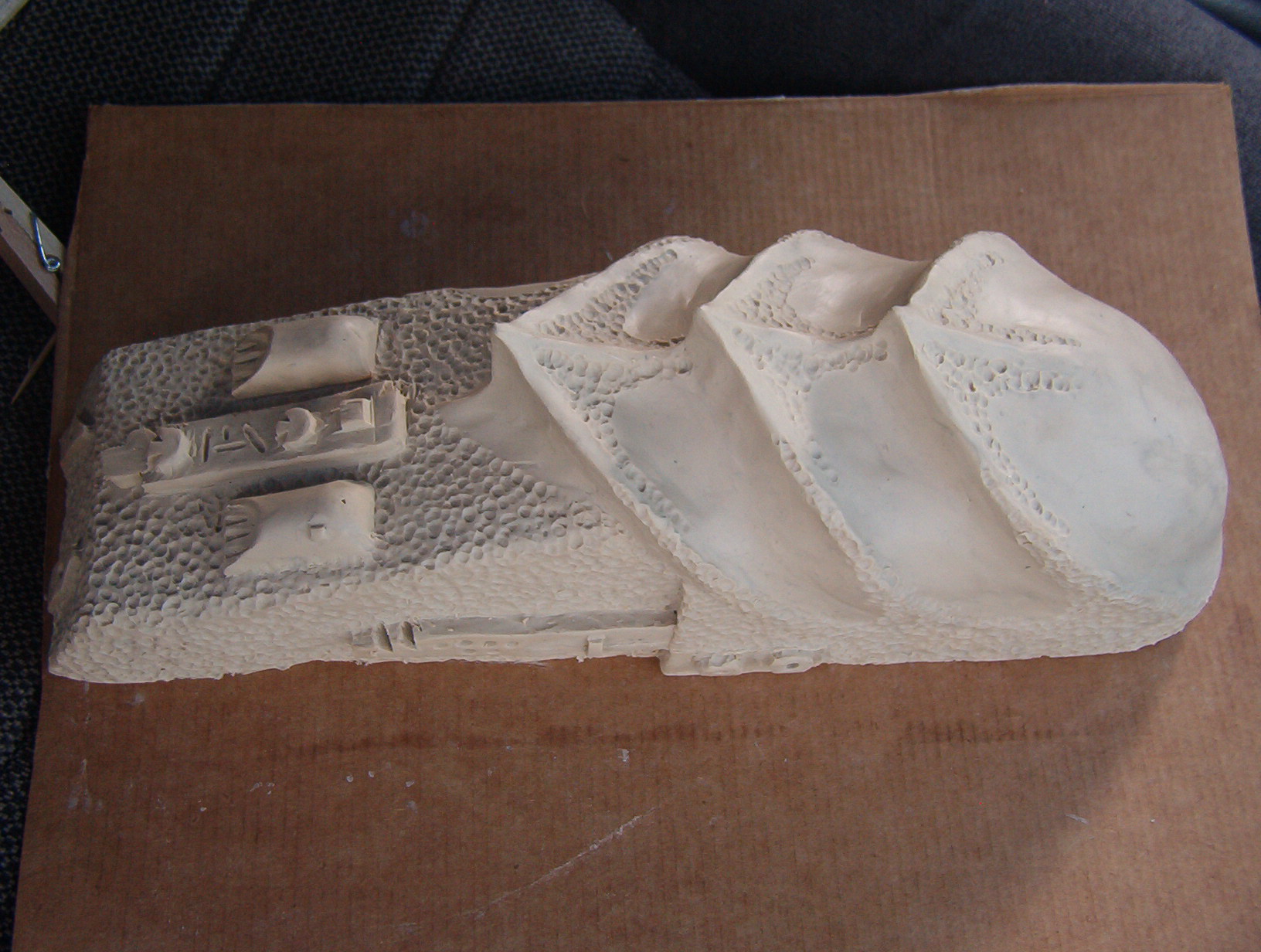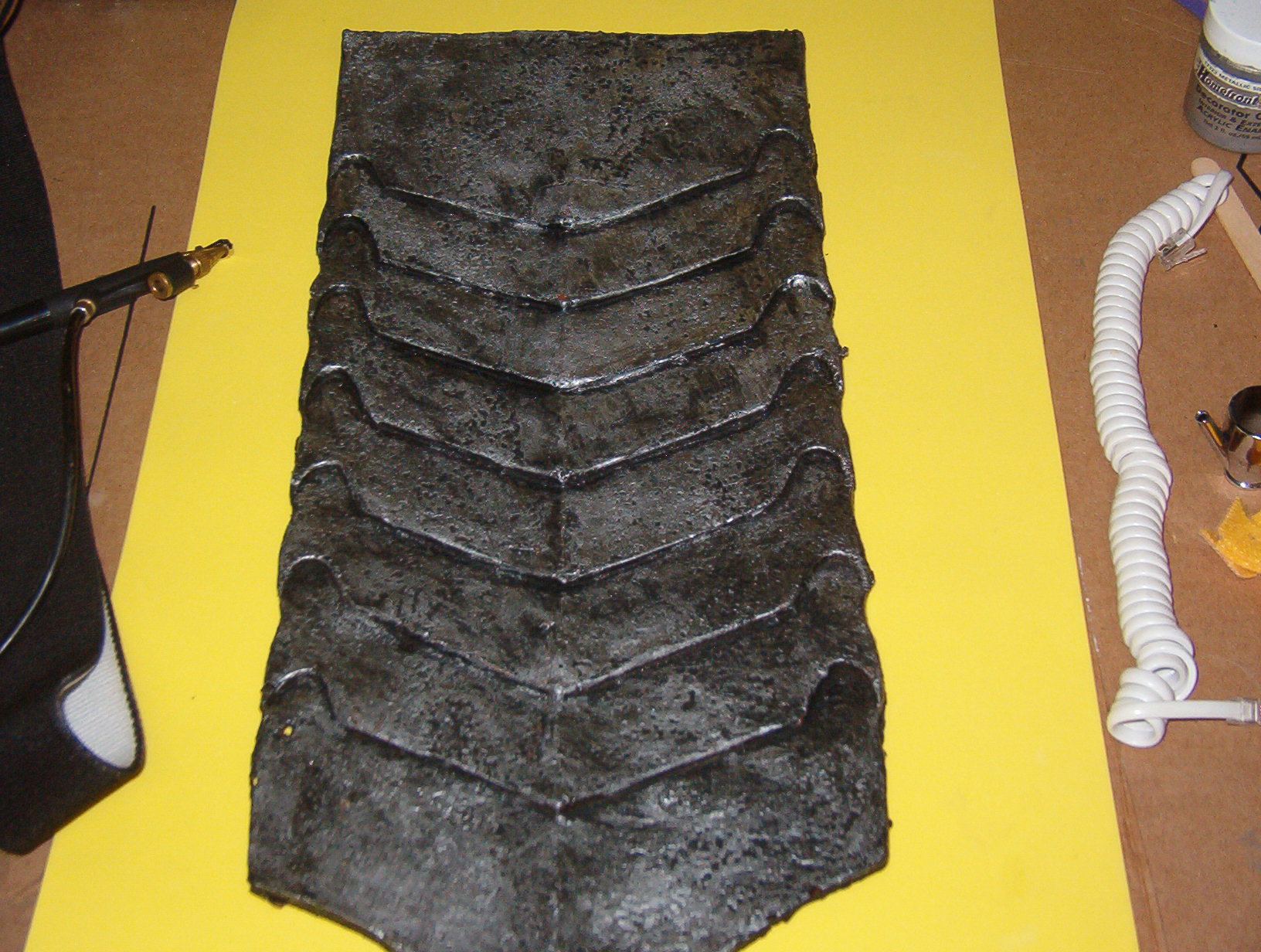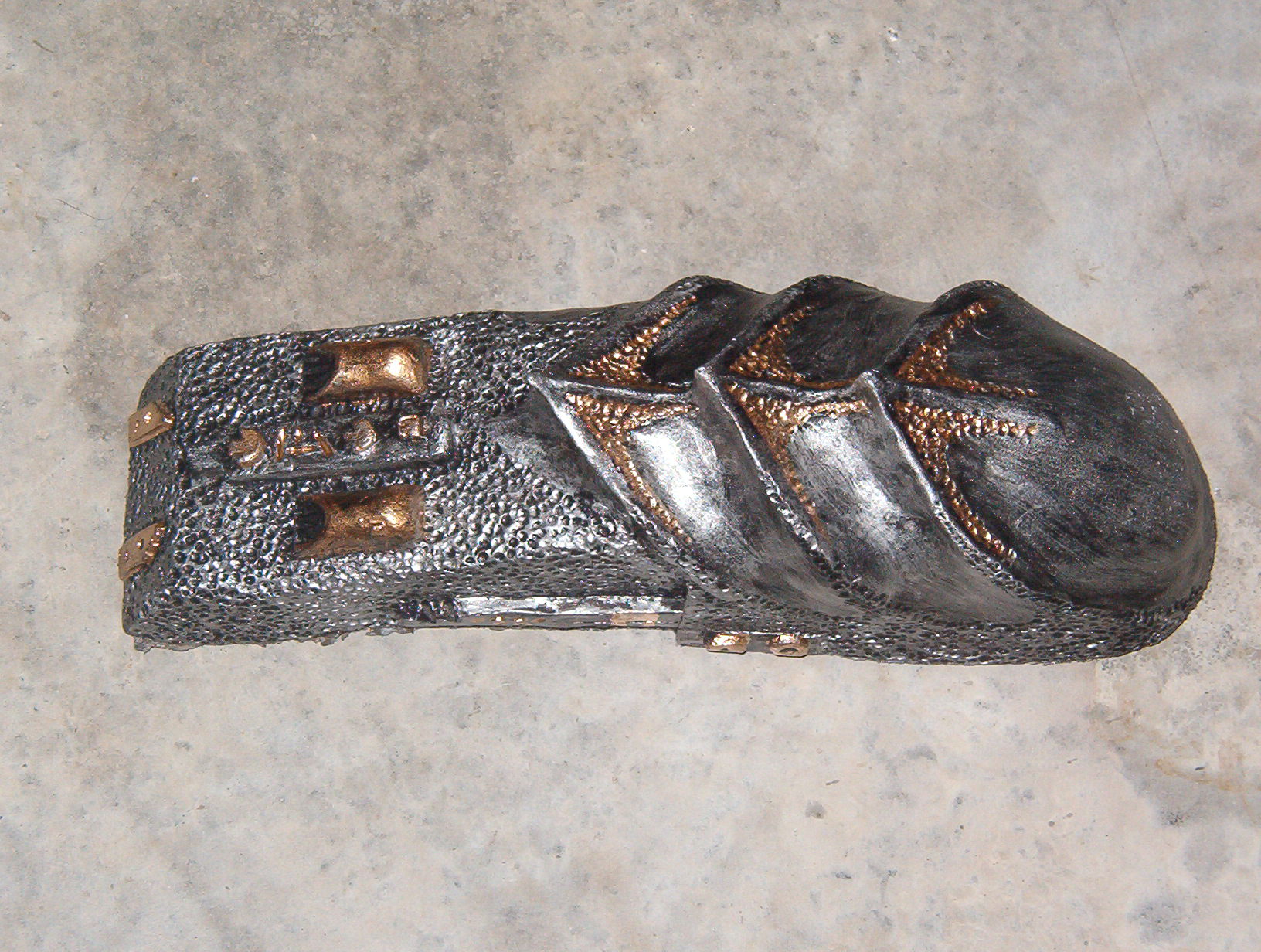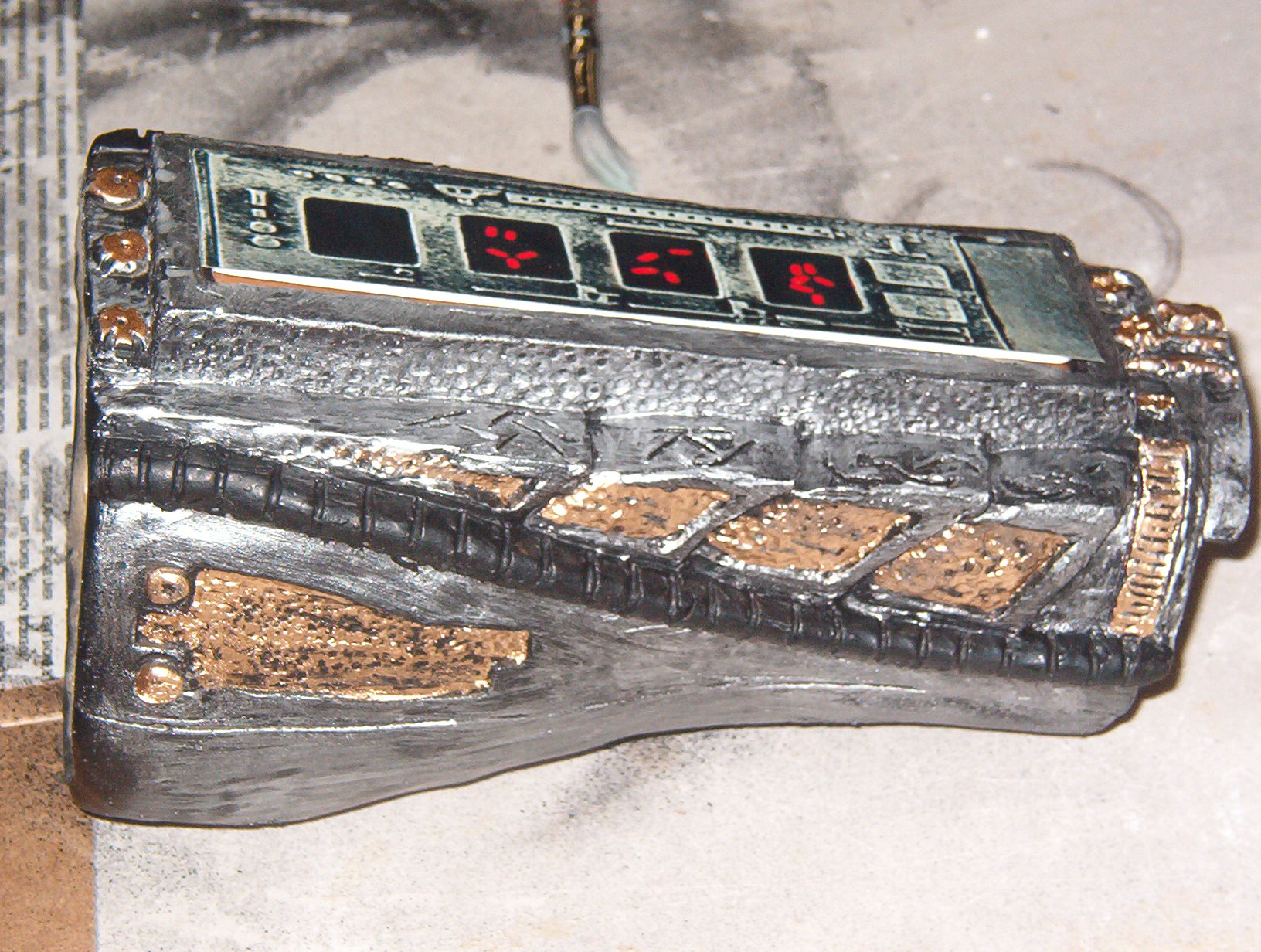 Now that I was all done I took the advice of the lair and scouted my area for where I was going to be I took a support member with me, and I had a lot of fun. In our town we have a downtown trick or treat which consists of about 20 blocks and 6,000 trick or treaters in a 3 hour period. During that time I took over 300 photos was nominated the best costume and was even put in the local paper with me in the costume. Here are the amazing pictures from the Halloween Hunt.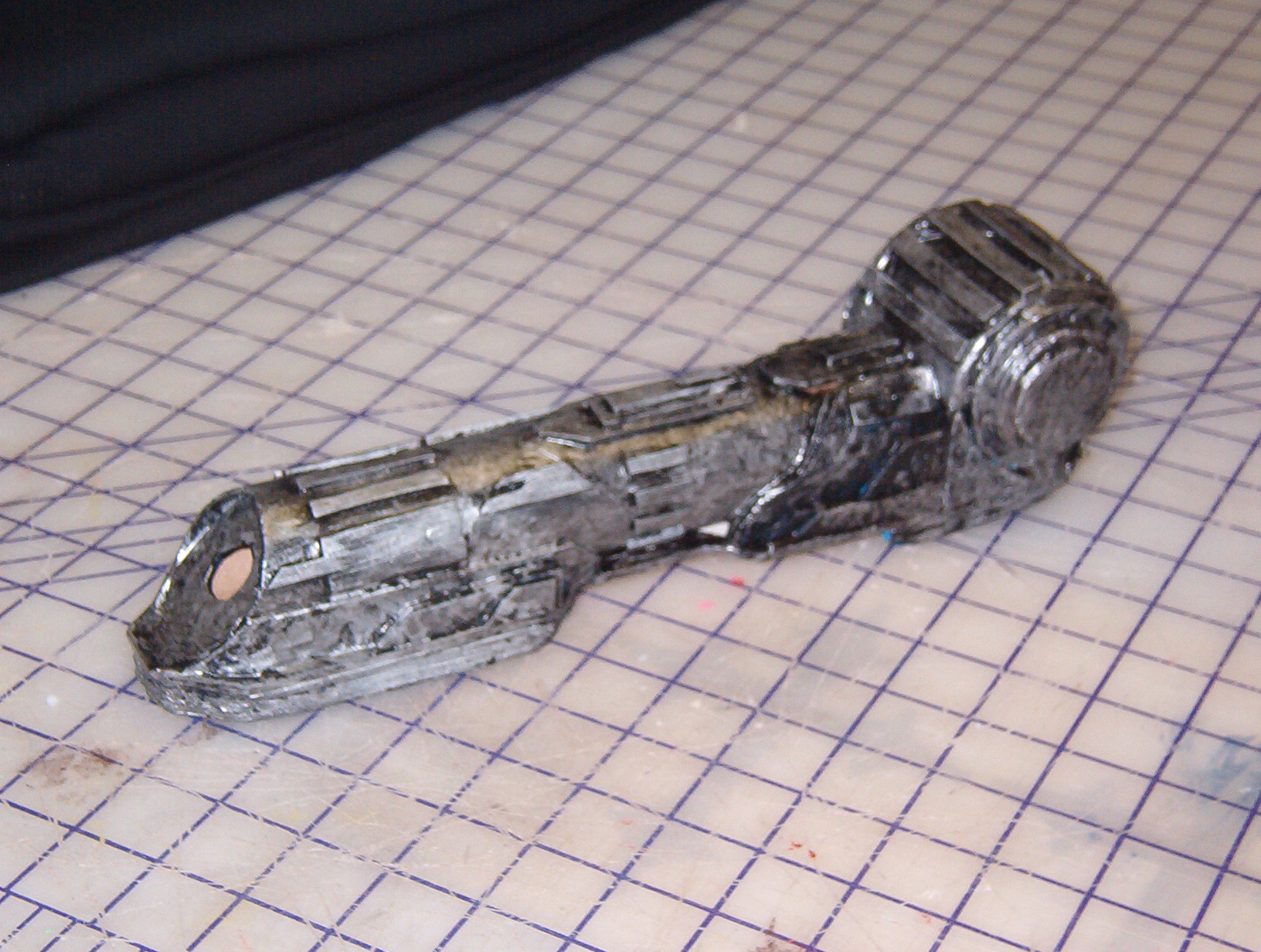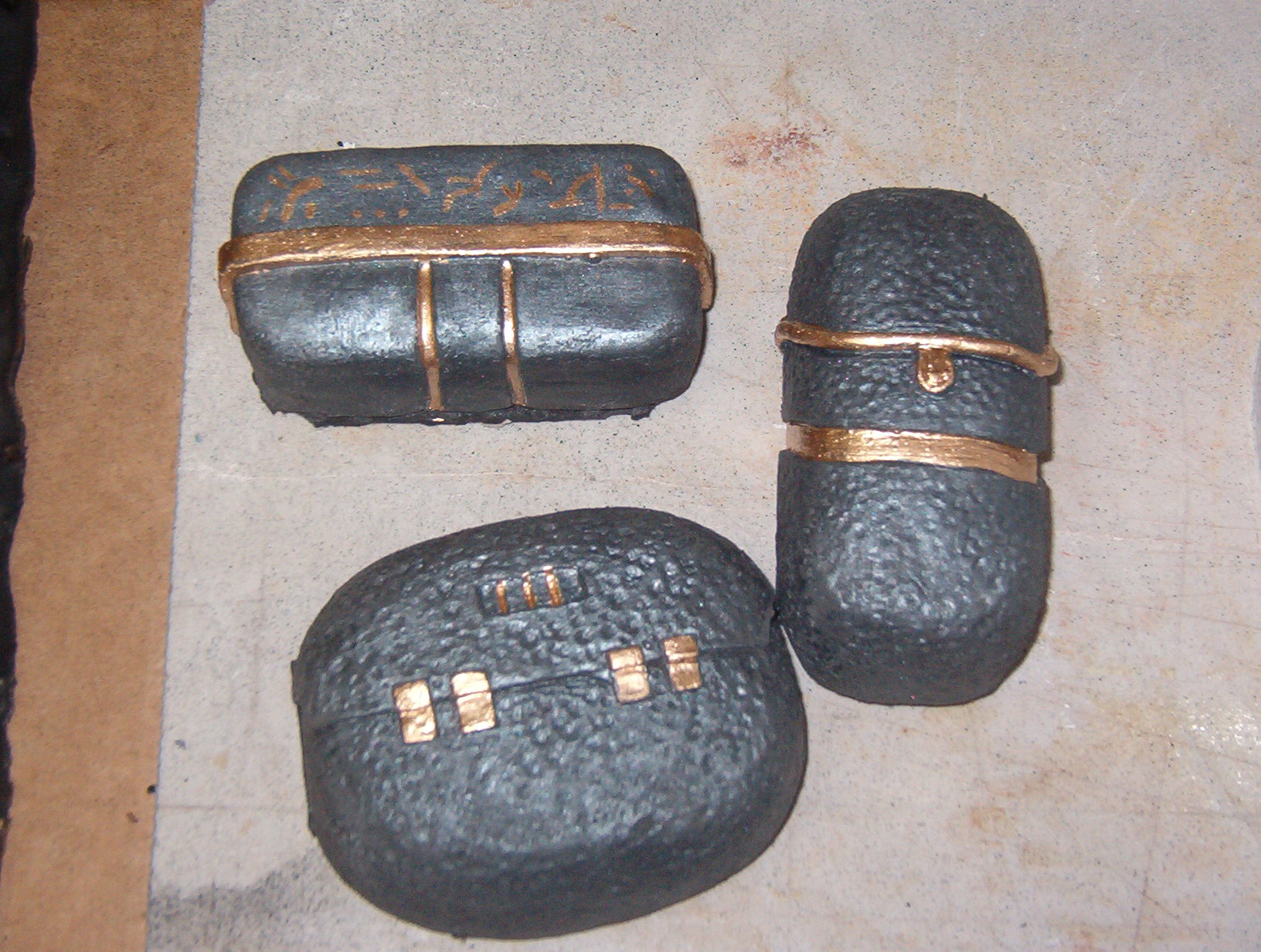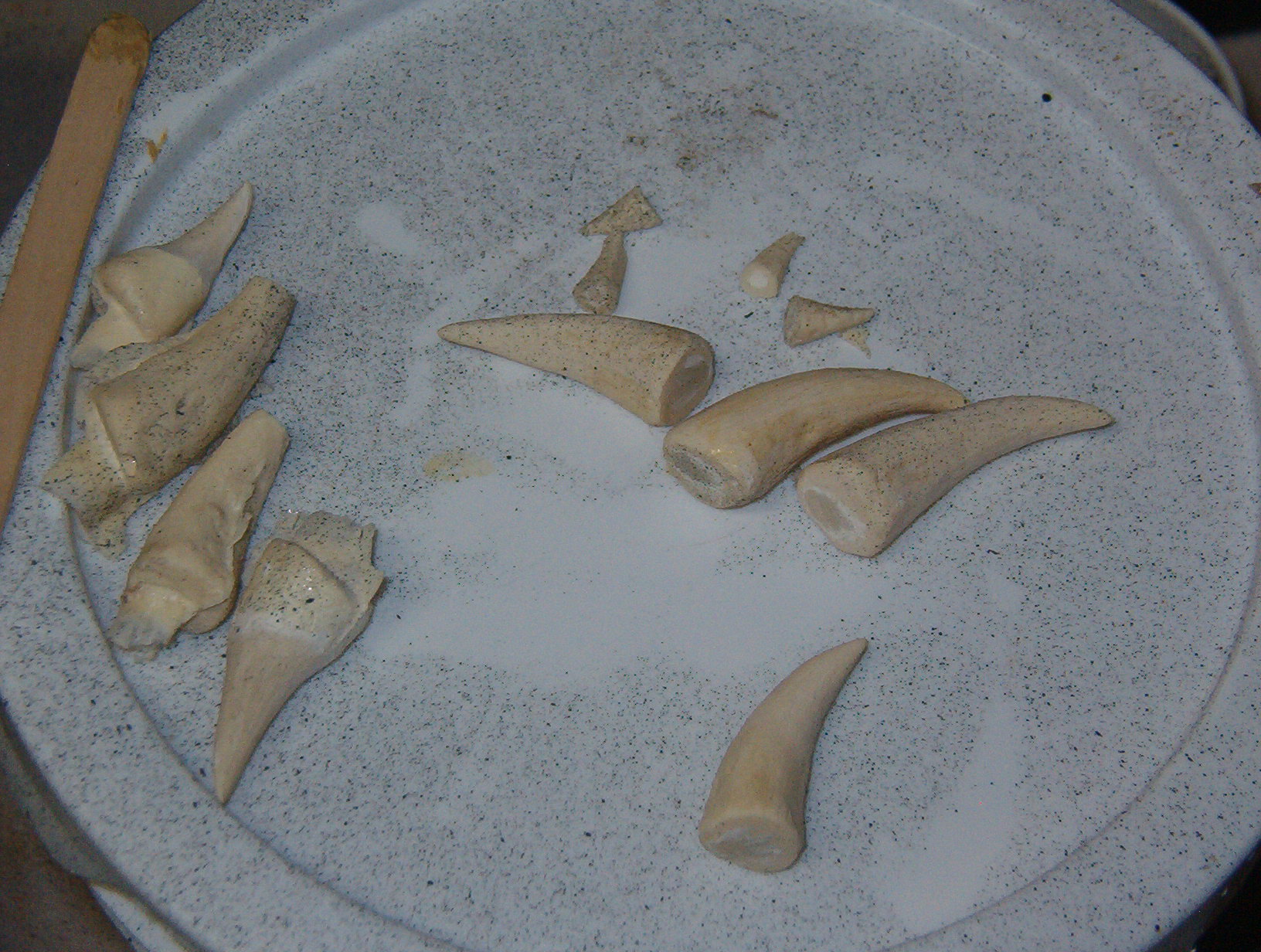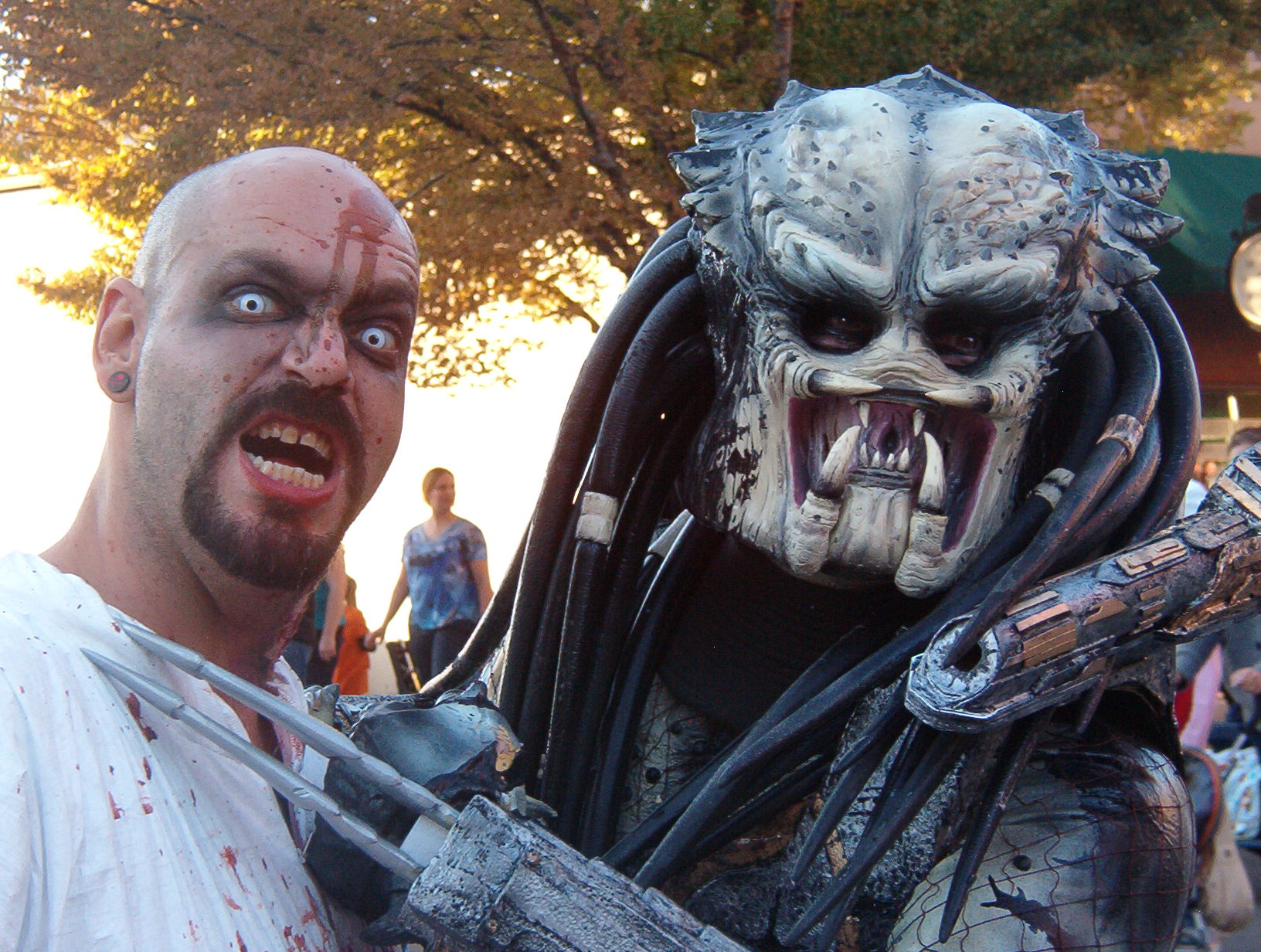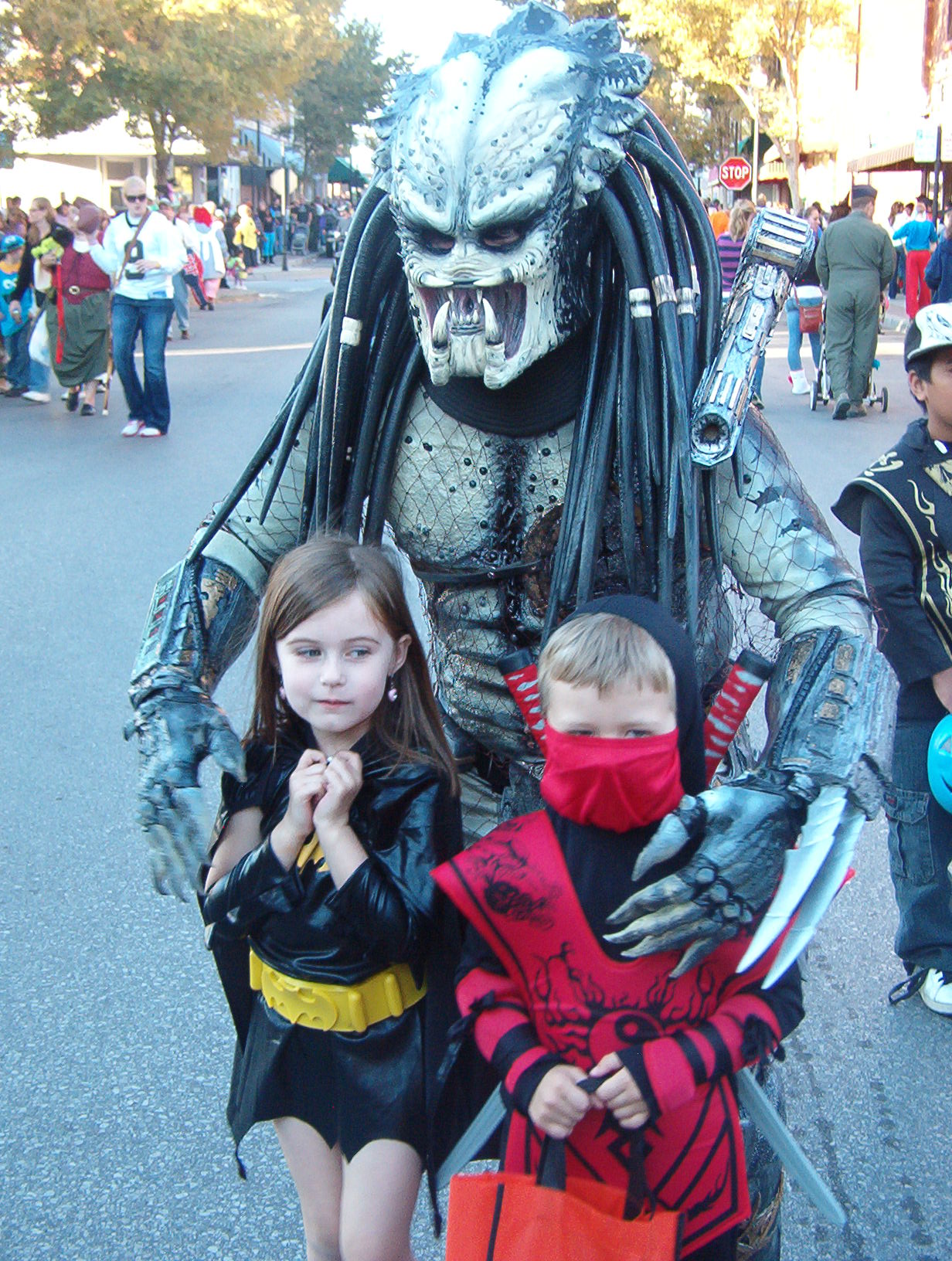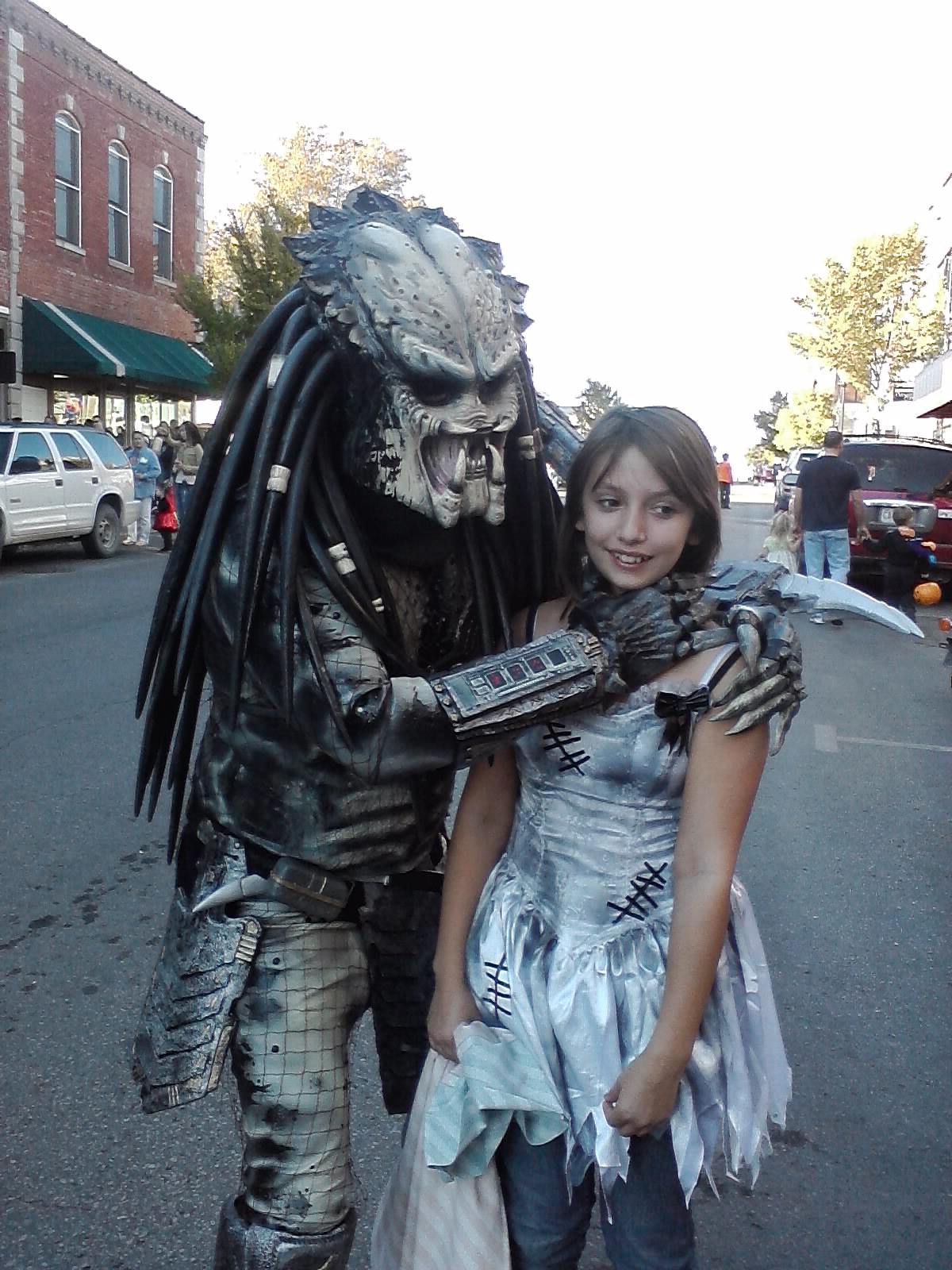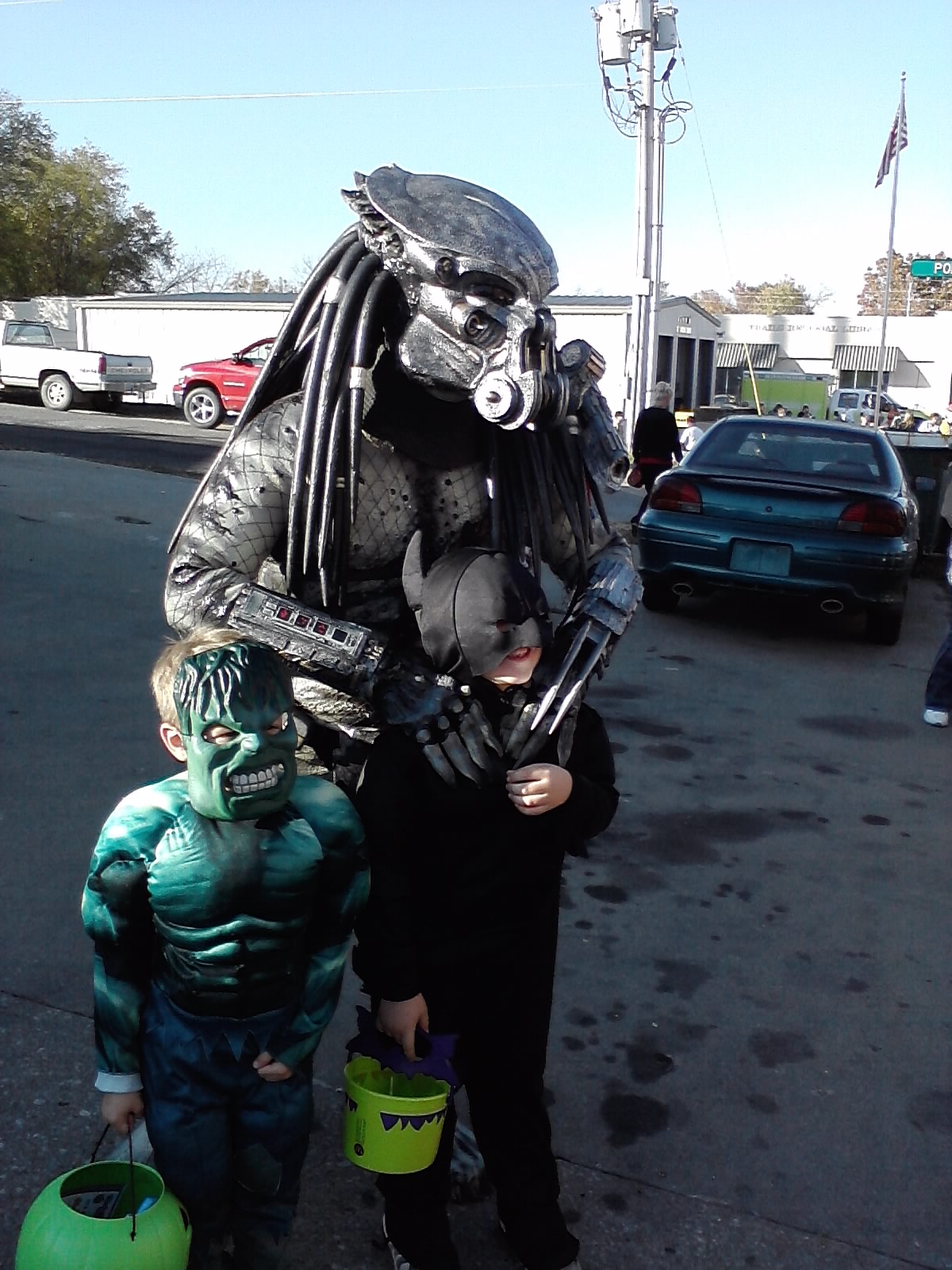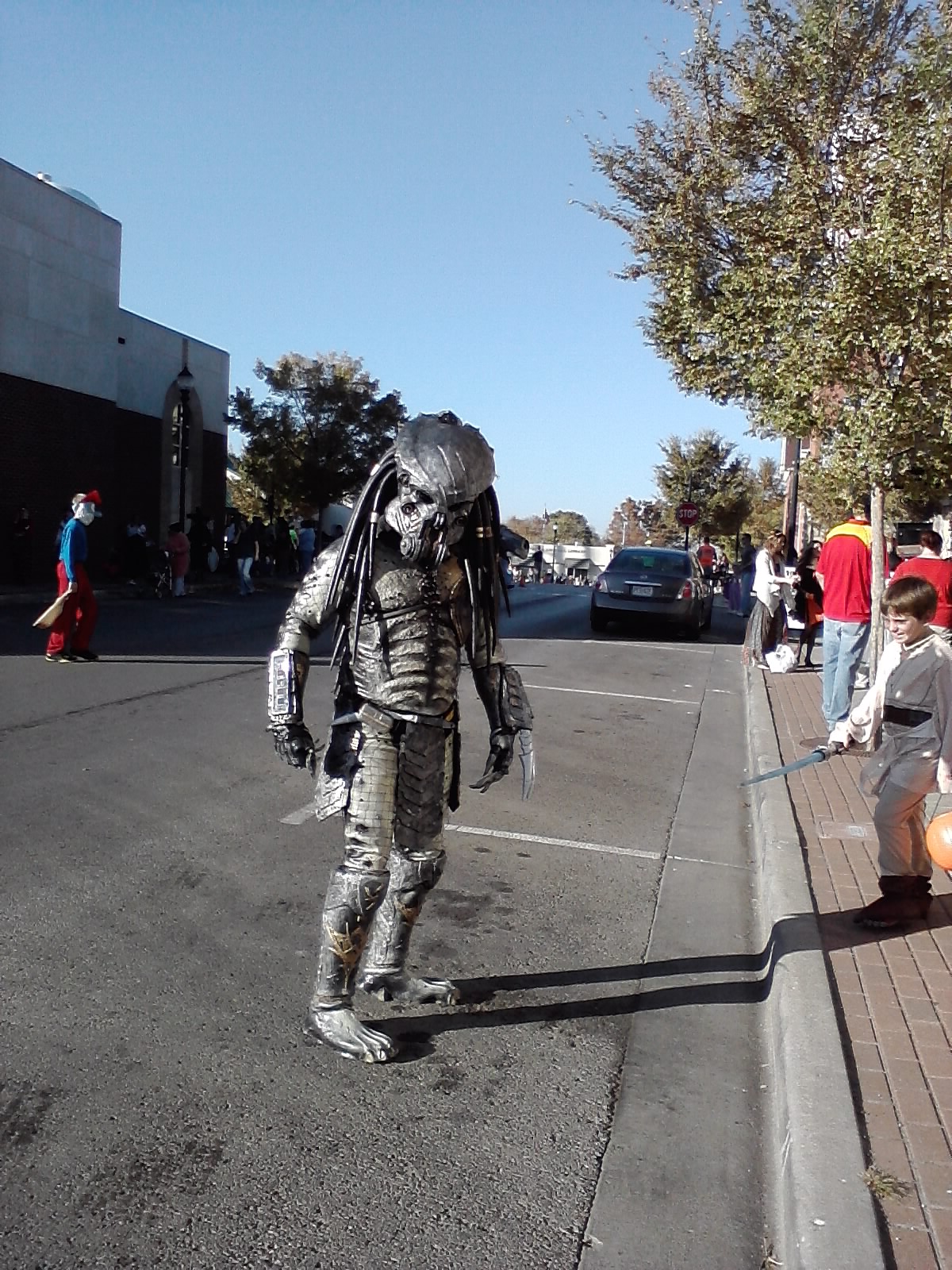 Due to limited space this is about 25% of what went into this suit if you have any questions please respond and I will go into detail how I did each piece. I hope my predator is up to the lair's standards.
Thanks to everyone here who has put learning threads without that this suit would not have been able to be completed! Thank you
Last edited by a moderator: