Sr Member
RPF PREMIUM MEMBER
I've spent the last 8 months in lockdown tweaking my model of Tobias Beckett's Blastech DG-29 Heavy Blaster. This is one of the few blasters from the new movies that has the "feel" of an OT blaster, it's basically a side loading revolver without the revolution.
This is just an interest list, since it's mostly 3d printed perhaps someone else might be interested in at kit.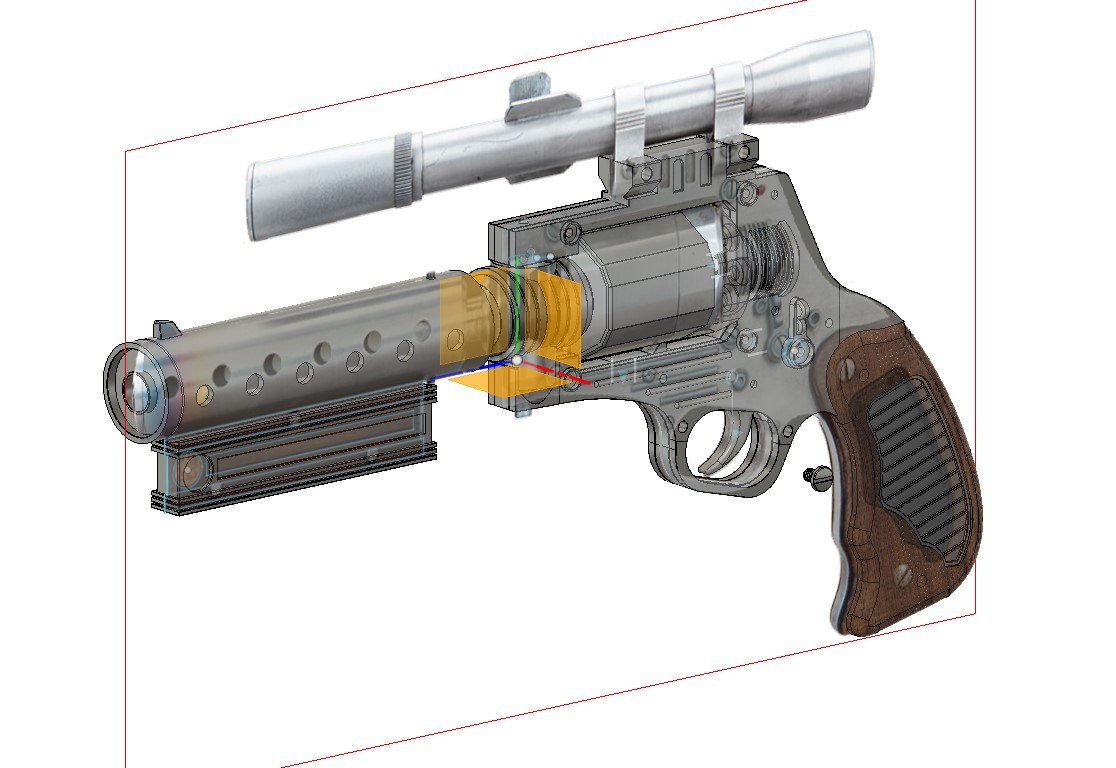 The side loader mechanism is locked in place by a safety lever on the blaser - pull it back to release the power core, and the barrel/core rotates to the open position. The core itself can be removed, Becket wears a few extra on his "ammo belt". We don't see it on screen, but my model is based on Matthew Savage's concept designs. There's a clear piece in the center so you can install a light or something, I'm sure someone will come up with something cool given the opportunity.
The trigger "works", but you'll have to come up with your own switch if you want to install electronics.
If there's enough interest I'll probably make the RSKF-44 as well, many of the (hard) parts are shared. Cost will be $225, or $275 with wood grips, plus whatever reasonable shipping turns out to be. If I can figure out an efficient way to make the foregrip out of wood as well it will be an option, not quite there yet.
Features:
Screw/press fit, only a few drops of glue needed
Accurate working side-loader with removable power cell
Accurate real 4x20 scope
Optional walnut or 3d printed grip options. Resin parts include wood grain, walnut grips are hand made (no CNC)
Included spare "fiddly parts" in case you break something
Assembly instructions?? I'll help you get it put togethe.
Resin printed at .05mm layers in dimensionally custom mixed stable engineering resins
Aluminum barrel
Clear parts for lighting
All screws/inserts/hardware needed
The blaster itself is resin printed a .05mm layer height in my homemade "mix" of engineering resins. My prints are less brittle than most, but still should be treated with care, this isn't Shapeways nylon. The model itself is as accurate as I can manage with the limited references available, I've spent a lot of time tweaking it so everything matches.
Everything you see here is screwed or press fit, no glue except on the foregrip. The kit will include = "rubber" printed grip inserts (wood grips only). You just need to clean up parts with a little sanding, assemble and paint. For those who are unfamiliar with resin (DLP) printing, there is some cleanup work/sanding needed where the supports connect to the printed model, but it's much less time consuming than commonly available FDM printed parts. I keep supports to a minimum, surfaces are basically smooth, and the resin sands much like polyurethane. Aside from a few small bits the parts in the photos are straight off of the printer, I only pulled off the supports. I'll post some pictures when I get the prototype painted.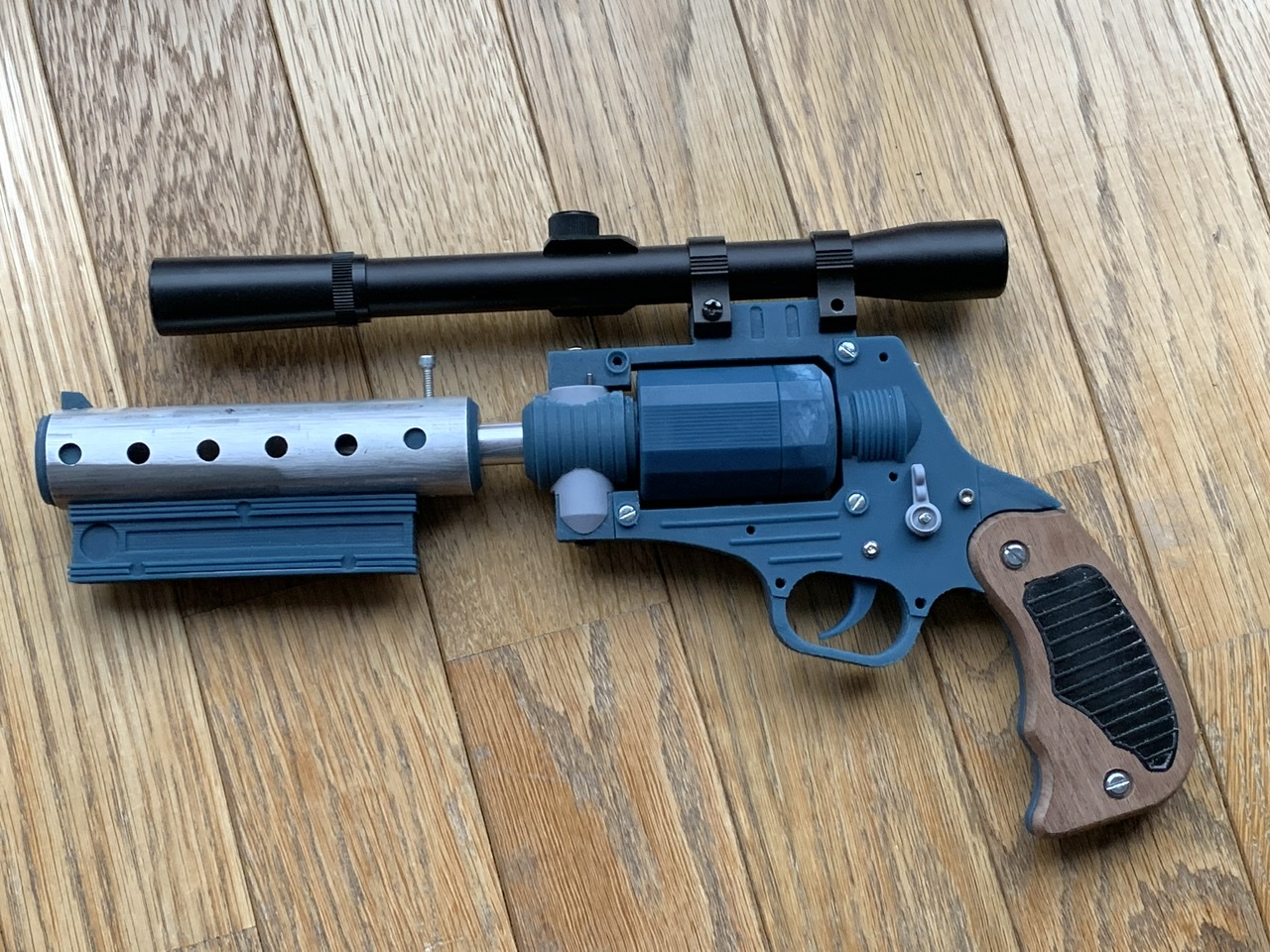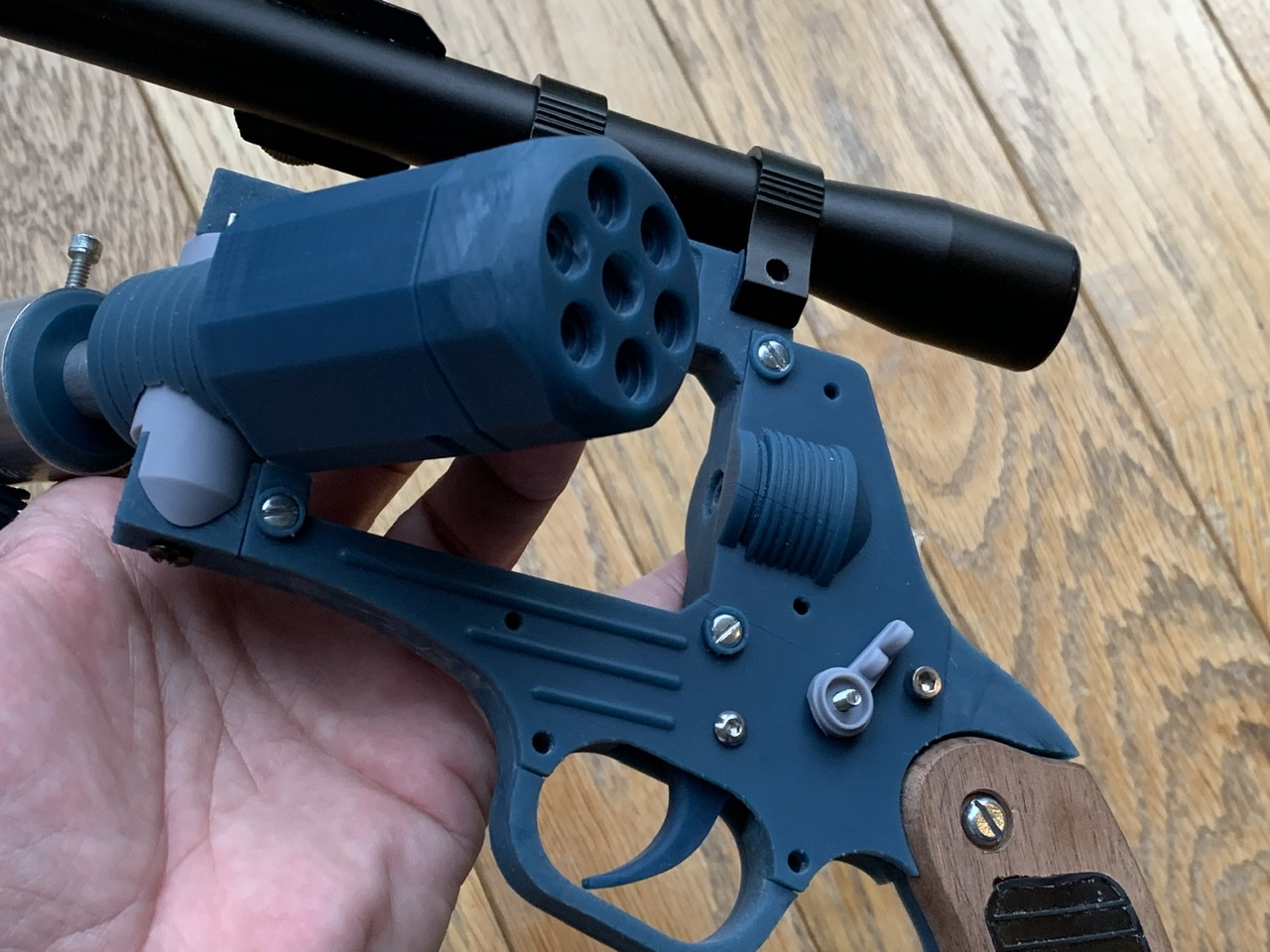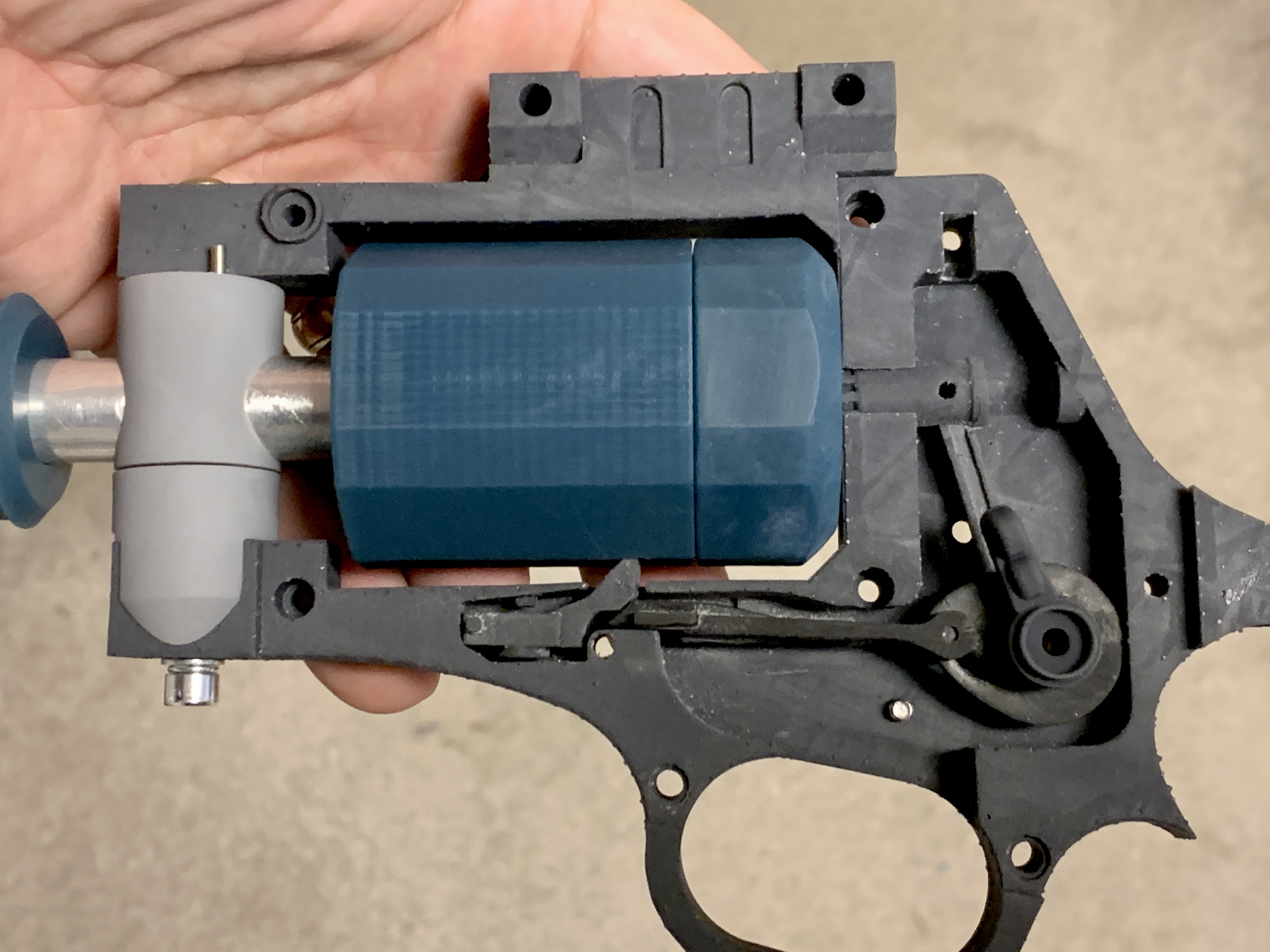 If there's enough interest I'll probably make the RSKF-44 as well, many of the (hard) parts are shared.
If you think you might be interested, please add your name here. There's no commitment - This will be my first RPF run, if there's enough interest, I'm thinking 10-15 copies max...I don't want to spend the rest of my life printing these haha! I won't ask for payment until kits are ready to ship. Comments, questions, and suggestions are quite welcome.