Sr Member
RPF PREMIUM MEMBER
"INDIANA JONES and the TEMPLE OF DOOM"

~ VOODOO PIN ~​
So, who wants to be a pain in Indiana Jones' back?
I am starting a new run of the 'Voodoo Pin'!
I don't make these very often, and I believe the last time was 4 years ago.
It is hand-sculpted from screen-captures and photos of the original prop, cast in metal, and set with the exact same vintage Swarovski Crystals!
Materials:
Pewter Metal
20 - Swarovski Crystals
Peacock Herl Feather Plume
Lethal 13 gauge Needle!
Measurements:
Almost 12 inches, from the top of the feathers to the tip of the needle!
These will be ready in about 2 months, since the feather plumes are custom made overseas.
Price:
$195

Interest List:
1. FathomRequiem
2. jagordon725
3. ThrowMeTheWhip
4. tloeder
5. the Pawn
6. ataru72ita
7. ccwilson71
8. JUICEMAN
9. RetroCultcha
12. MattgomeryBurns
13. lmc3
14. LTsmash1200
15. Helixios
16. probablyjarrett
17. Sumrtym
18. Gla008
19. Liberance
20. sandbags
21. MBPfx
22. MrHess
23. rockbottom
24. IndpdntGeorge
25. Zendragon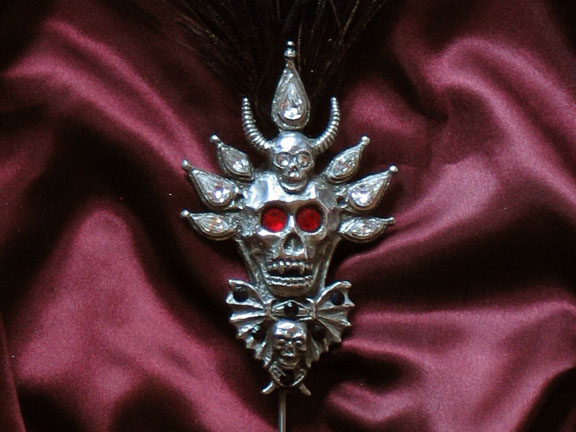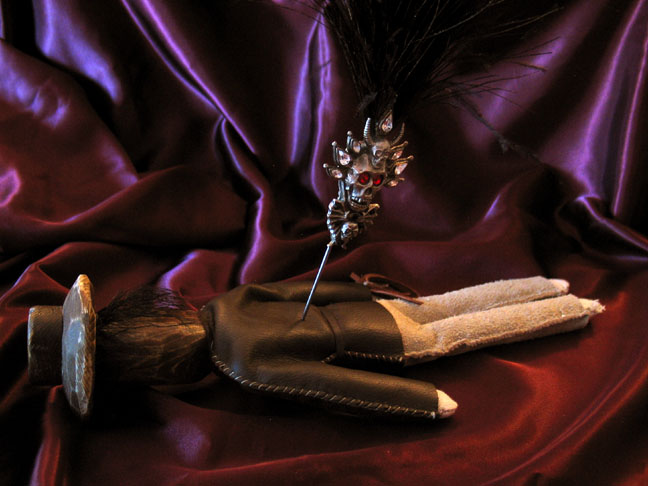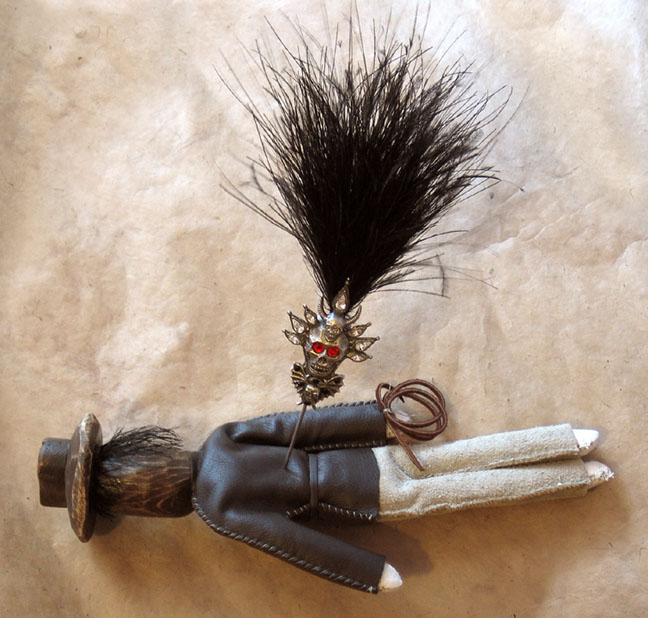 Side-by-Side:
Screen capture: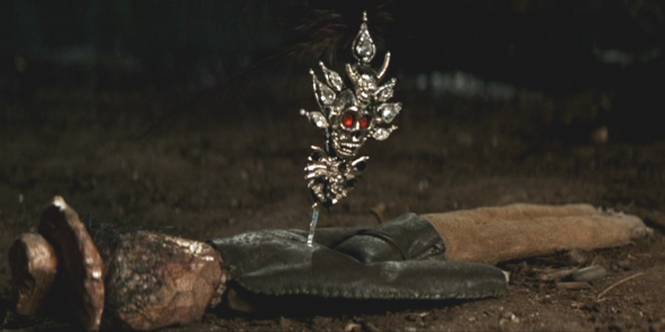 One scared Voodoo Doll!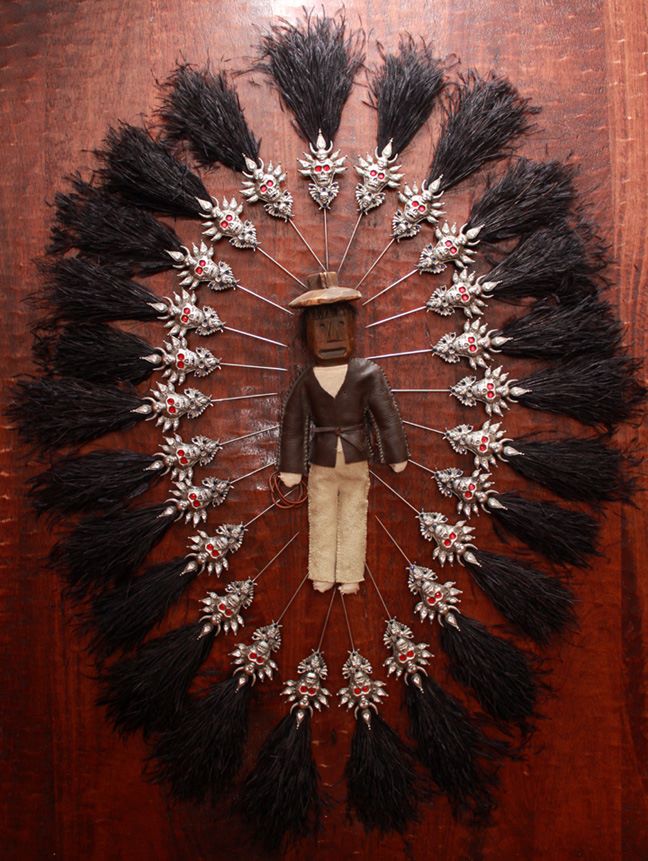 Last edited: