Master Member
RPF PREMIUM MEMBER
Indiana Jones and the Raiders of the Lost Ark


"RAVEN BAR"
Staff of Ra Headpiece
+
~ Staff Attachments & Necklace Chain ~
​
This is a new run of my "RAVEN BAR" Staff of Ra Headpiece that was sculpted from hi-res LucasFilm Archive photos of the original prop!!!
So, you are getting an extremely accurate casting of the original Ra Headpiece used in Raiders of the Lost Ark! You can't get any closer to owning the original Headpiece than owning this beautiful replica.
What makes this Ra Headpiece stand out from all the others is that this had more screen time than the 'IMAM' Headpiece, which was in the 'Raven Bar' scene with Marion wearing it around her neck, and also the 'Map Room' scene when it was attached to the staff to look for the location of the Ark of the Covenant. Screen Caps Below!
The Headpiece body is cast in solid
pewter metal
.
It is then
24k Gold-Plated
, Aged, and set with vintage 'Topaz' Crystals.
Every detail is crisp and exactly like the original! As you can see from the photos below, you can see the details match the screen captures exactly!
ALSO AVAILABLE:
Staff Attachments
-
Cast in Pewter and 24K Gold-Plated!
So you can attach the Headpiece to a wood staff! (Wood staff I used is a single tapered Martial Arts Bo Staff. More info on the wood staff below.)
Necklace Chain
-
Antique Gold-Plated Chain, with Chinese Coin, and Genuine High-Grade Turquoise & Coral Nugget Beads.
Exact Gold-plated Necklace Chain Marion uses to wear the Raven Bar Headpiece around her neck in the film and matches exactly to the two types of chain in the LucasFilm Archive Photos. Genuine High-Grade Turquoise Nugget Beads from vintage Native American Heishi Necklaces are used on each necklace!
Wood Staff
- I DO NOT offer the wood staff, but you can buy it from the link below.
Natural Finish Single Tapered Wax Wood Bo Staff 5' 6' 7' 8' 9' 12'
Order this one
: (
W007L:
Length: 84"; Big end: 1.1/8" to 1.1/4"; Small end: 3/4" to 7/8")
- The end measurements for the staff should be 3/4" at the top end, and 1" at the bottom end. So, the staff may or may not need to be sanded to fit.
The
Staff Attachments
are cast pewter, which is a soft metal!
So, when you drill a pilot hole at the bottom of your staff, it needs to be larger than you would a regular metal screw. If not, the screw part could break off there's too much resistance from a small hole!
Also, be aware to be safe not to let the bottom staff hit a hard surface, since it could dent it or damage the gold-plating!
It definitely belongs in a museum and your collection!
Price:
(
Shipping NOT Included!)
Headpiece - $235
Staff Attachments - $90
Necklace Chain - $85
Whole Set - $385
Interest List:
1. imaginager (SA)
2. croatoan (Set)
3. BRFC (Set)
4. tristbale
5.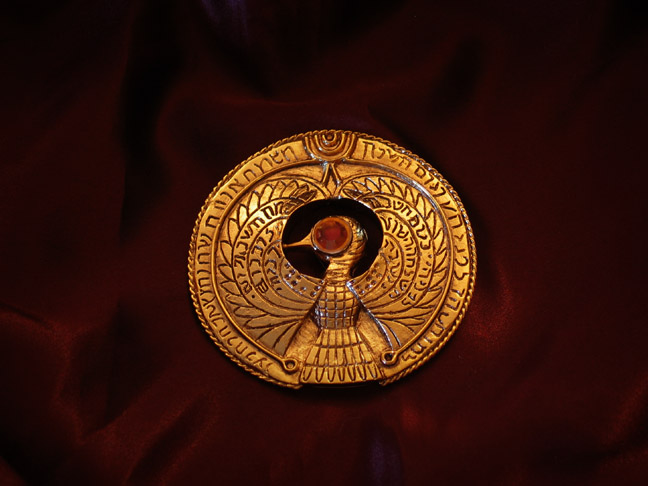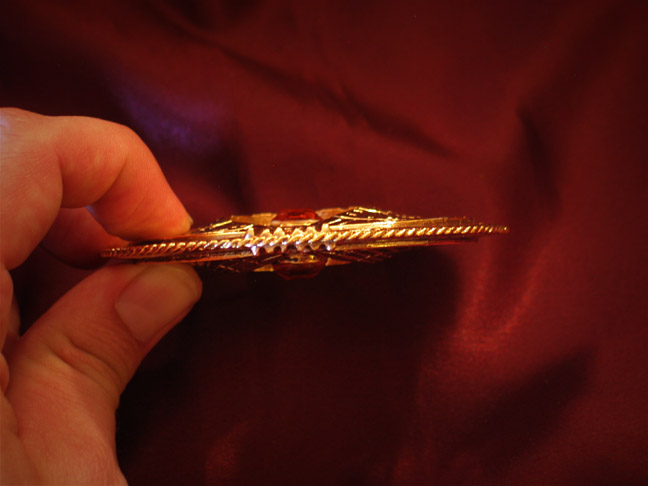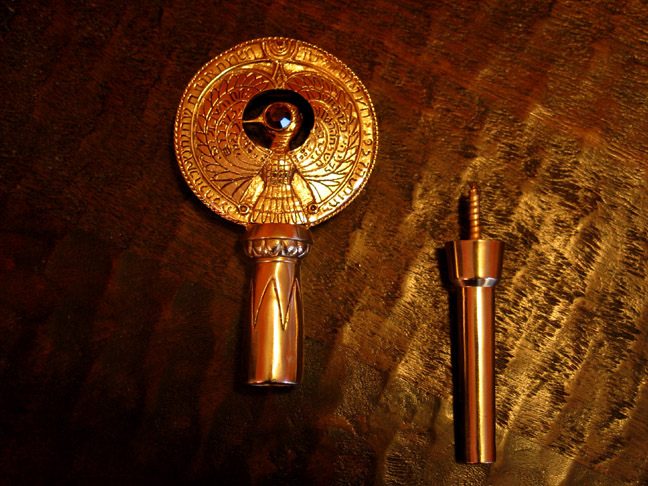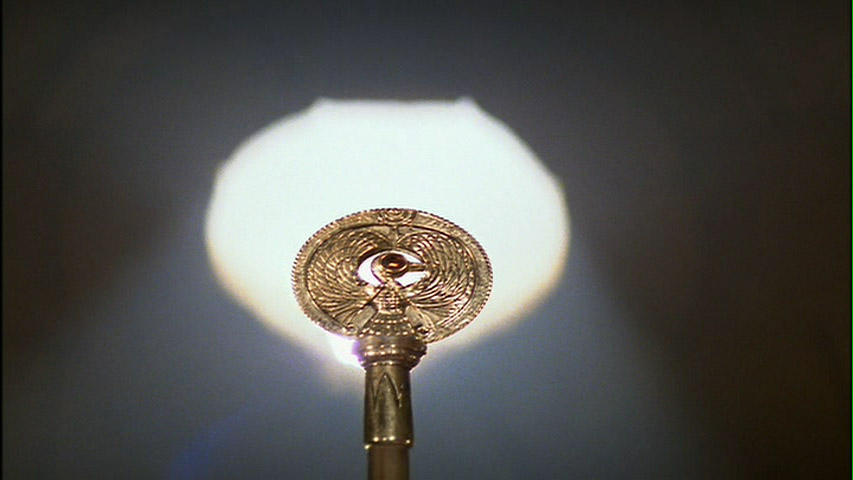 Last edited: