This is my second attempt at my favorite cup.
My first laughable attempt made from clay can be found here:
https://www.therpf.com/showthread.php?t=251314
I think attempt number two is much better, but not without it flaws. This new version is made from wood, turned on my lathe. I bounced my skew off of it to try to replicate pottery. Then of course, faux gold leaf and weathering. It still will not replace my Restaurajones grail. I did use that as inspiration. Mine is about 1/4" taller and my shape didn't come out as nice. I also find that I am not entirely talented at weathering and gold leafing. Anyhow, it was fun.
And my bad lighting pictures!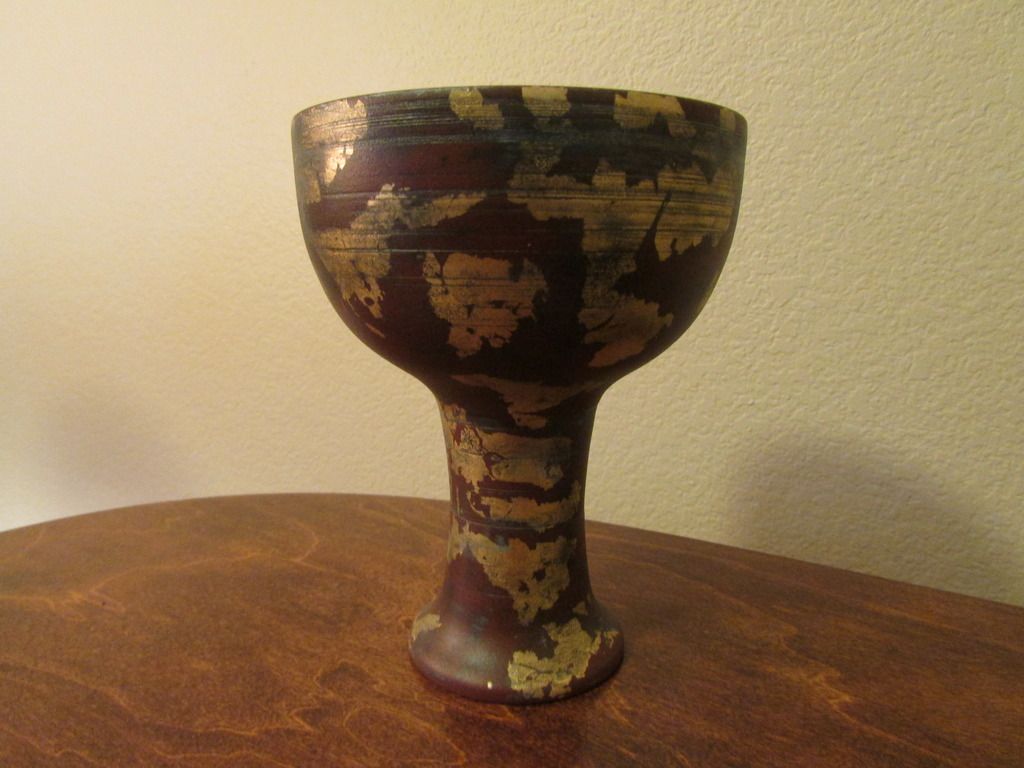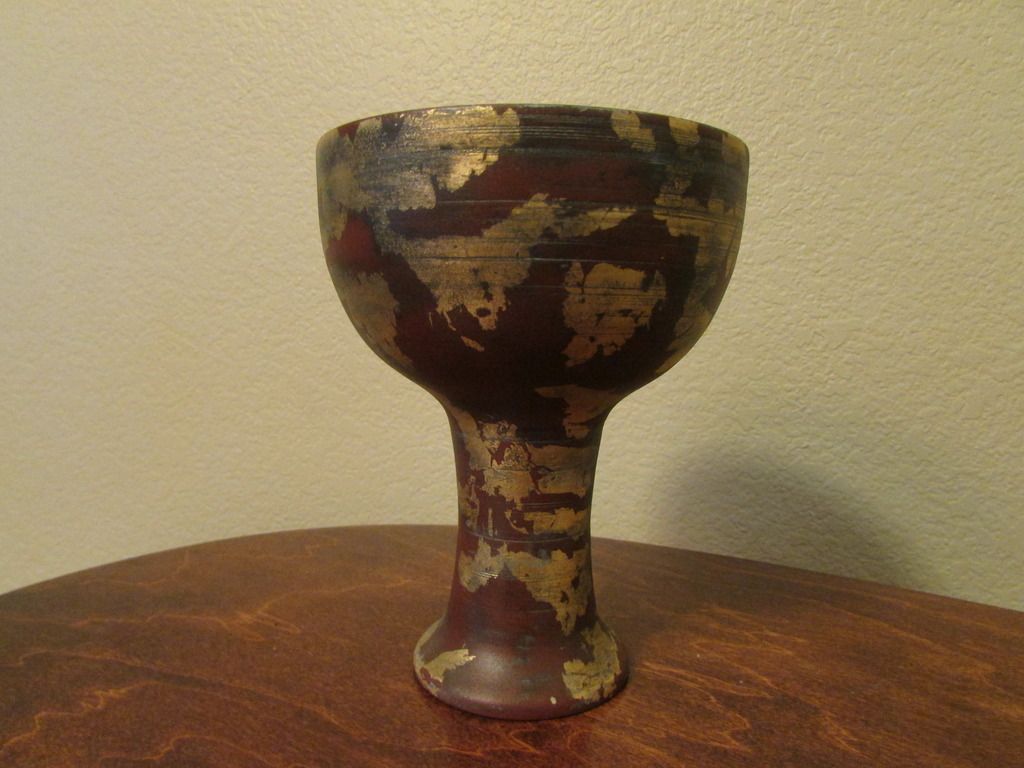 Last edited: