Sr Member
RPF PREMIUM MEMBER
Whilst my workshop is in the mists of being renovated I searched for something I could do without making too much mess around the house. I've wanted a crystal skull prop since I saw the film so I thought this was a good opportunity. I have spent a long time really trying to capture that 'look' the crystal skull has, from its fantastic eye socks to its long sticky out jaw and teeth. Its really a long pointy object with some brilliant shapes and curves.
I modelled it in Maya and Zbrush, using as much film reference as I possibly could. Screen grabbing every scene with the prop in as possible and using lessons learnt from my days at MPC to line up and match as close as possible. Every angle doesn't line up perfectly but I am happy its very close and a good medium between all available shots. Matching something that's transparent is defiantly a challenge
I have chatted to a few people behind the scenes as well which has given me some insight not available on Google.
More work went into getting this 'right' than I expected but i'm really happy I went the extra mile.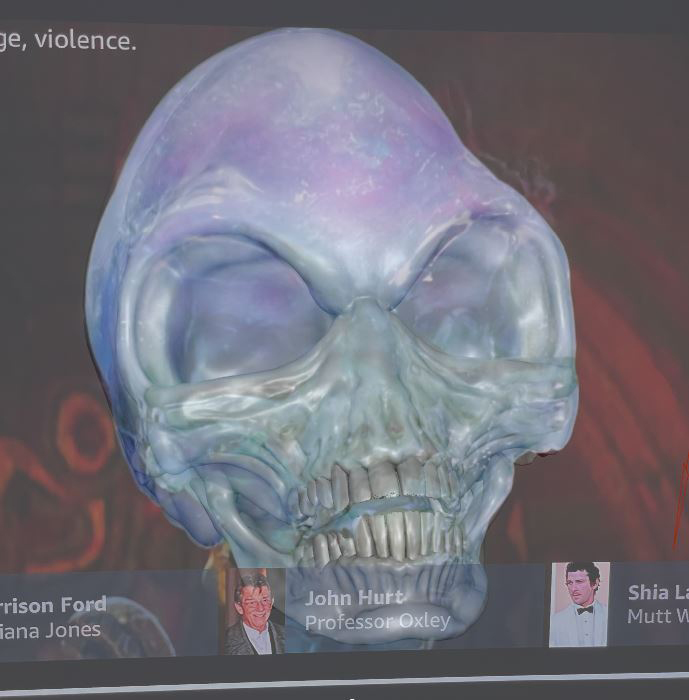 Those are some of my angles, I've got about 20 more in my Maya scene.
Using all available knowledge in front of and behind the PC I have made my replica around 39cm long. Seems about right.
Currently printing on the resin printer, cant wait to get one all cast up in crystal clear resin.
Hope you like it.