I've just finished a project I started last summer.
I've been collecting Indiana Jones props and Costume pieces for a while now, but I really wanted a nice terracotta Grail prop - but I couldn't find one I really liked.
So I did a fair bit of research and worked with a local potter and produced a number of Grails for myself and a few friends.
Having researched the patination on the various screen seen Grails - as far as I could, I prepared a 'pattern- master' and then gold leafed each replica individually using Gold-leaf substitute before adding a light wash of white acrylic. Although they're all hand thrown and therefore unique, each replica measures approximately 11cmx11cmx15cm tall.
Each Grail has taken anything between 5½ and 7 hours to finish - It's taken a long time to complete the run, but I'm pretty pleased with how they worked out.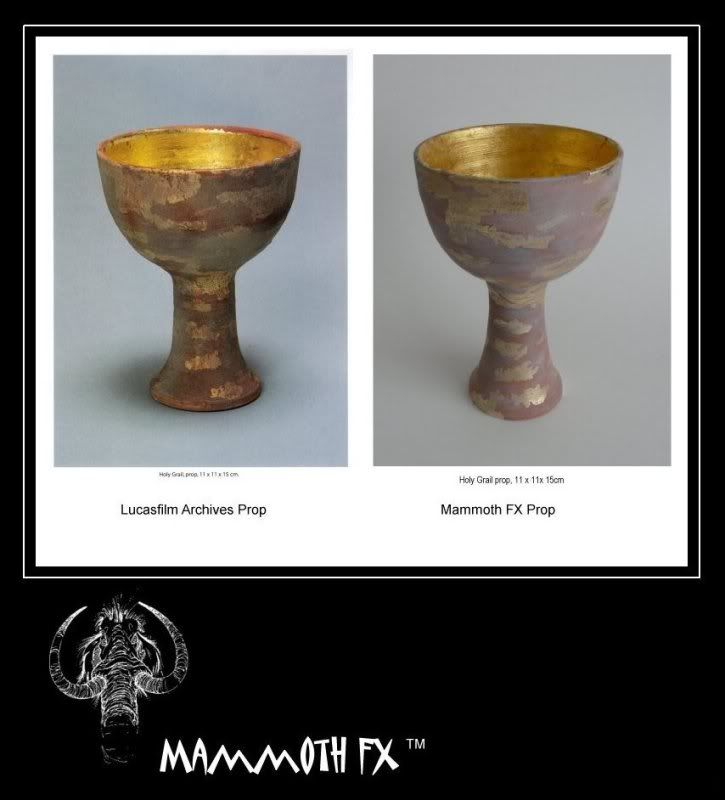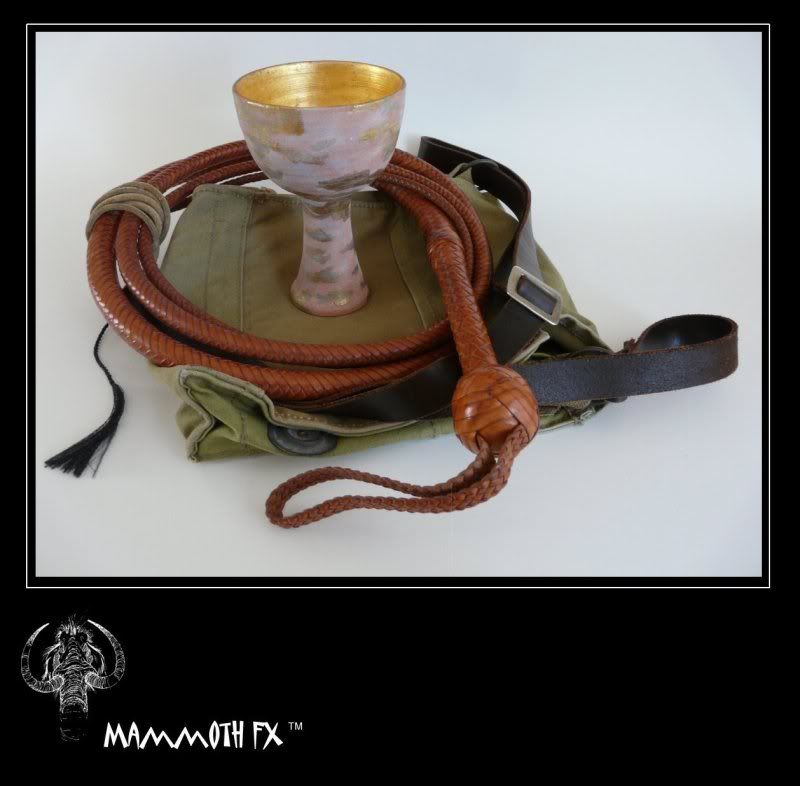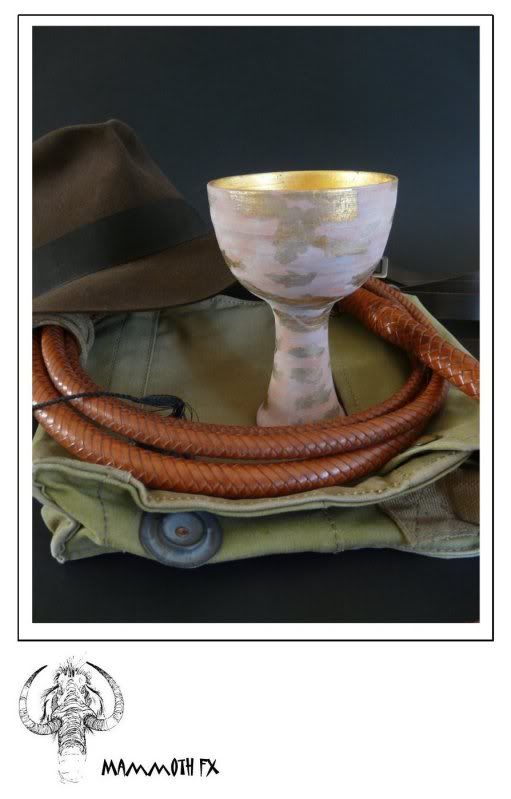 I had the potter produce a run and I've listed the spare Grails for Sale in the Junkyard: