I found a pic in the internet with a Imperial Spacestation.
Something that's really cool but not seen in a Movie or comic now.
So i decides to build this thing.
I need a plan for the size:
and i need 22 Stardestroyers and a lot ob dockingbays. That's the size of the ISD and a first Model of the dockingbay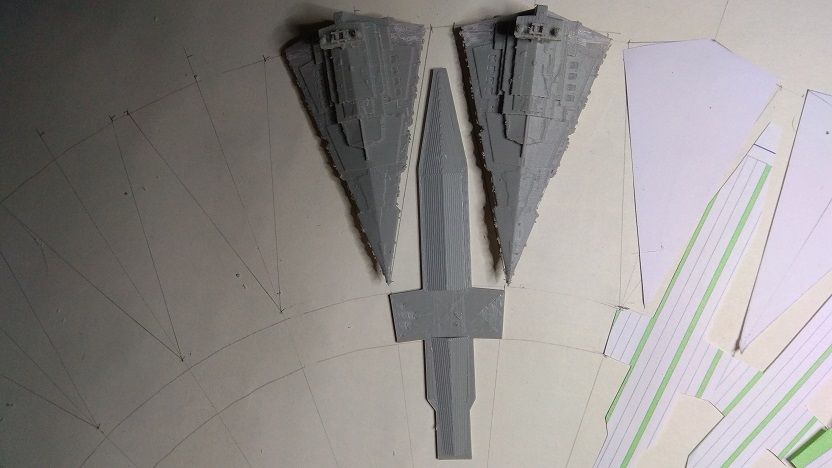 At the Moment I'm producting stardestroyers.