Hello guys 3rd post here, its time someone had to make the
Whiplash Mark 2 Armor
, when i saw it in the movie it really caught my attention.
The amont of detail, heavy machinery and those electrifying wips:eek! Dam that was an amazing Armor, althogh back at that time, there weren't enough refrence pics for the suit.
Recently Hot toys just launched their whiplash mark2 1/6th scale figurine which had all the details and pretty much gave us an idea how that suit would look like in person.
Now lets talk about the suit suit :
Although the suit looks very complex with extreme amount of details, it would be practically impossible to make a pep model out of it.
The design of the armour includes a lot of flat facets and also shares symmetry giving an advantage while modelling. in addition there are'nt much of curves or round corners.
The entire suit is also covered with external armor which seems to be welded on top. In the movie vanko uses one of the drones as a base model for its prototype. therefore the mark 2 armor is infact a modified Hammer drone.
Now for Pepakura
,
I will only release foam files as it would be very much easy to make also would be lighter to wear, were as paper is concerned i dont mind giving a paper unfold but il leave that to you. So far i am finished with the base legs and the helmet. Ive tried my best in keeping the polygon counts to as low as possible while mainting proportions and the likeness to the movie armor.
So far i have reached in the modelling process-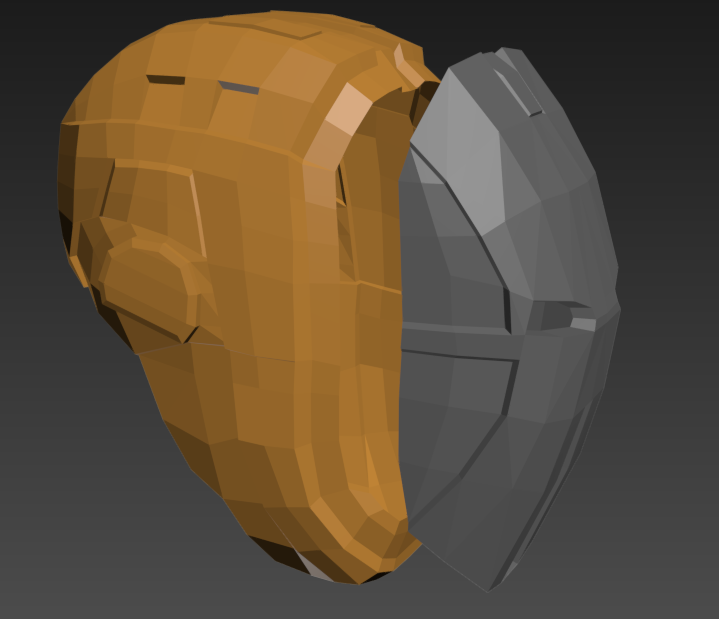 Last edited: