Hey fellas
As promised here are the photos of my completed Alien suit, my first in a hopefully long line of completed high end costumes.
These photos are taken at the Australian Gencon 2009 held in beautiful sunny Brisbane. This is where i first wore my completed alien suit last week to show off to the general public, and the response was beyond amazing!
Have you ever seen those movie scenes where someone walks into a bar and everyone just stops and looks at that person? I finally found out what that was like. I encourage anyone who views this thread to please leave any comments or suggestions on to how i could improve in some areas, whether it be painting / assembly / stance for photos / additional characters to pose with.
Just wanted to thank everyone who helped in the creation of this suit, especially "monsterroom" who provided me with the mouldings. And to all of you other Australian based predators and xenomorph's out there, Brisbane is soaking in anticipation for Supanova 2010 in Brisbane, as they are now aware that the hunter's, and even more aliens will be attending.
myself deheaded'ed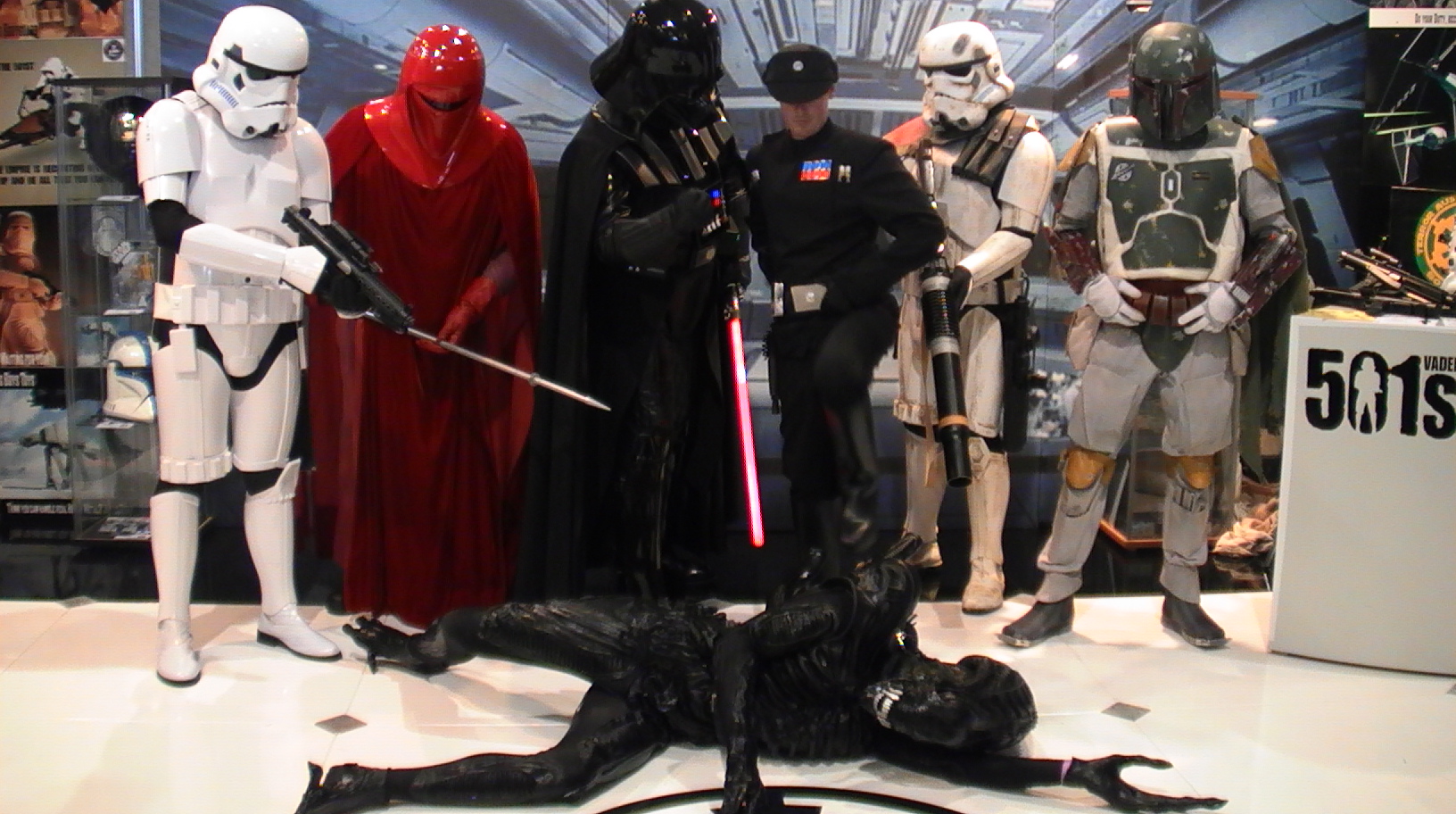 me and my mate solid snake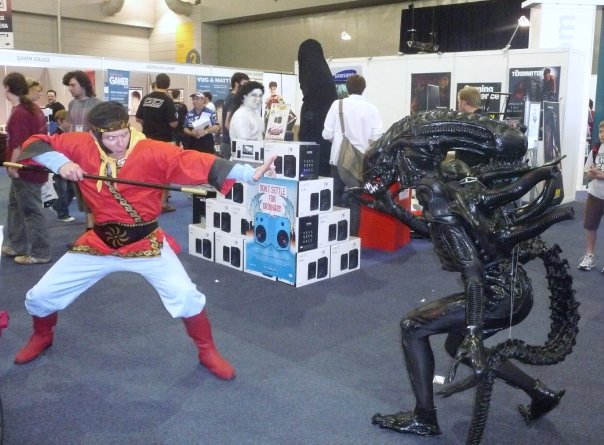 ahh monkey
The 501'st took a liking to me.... i think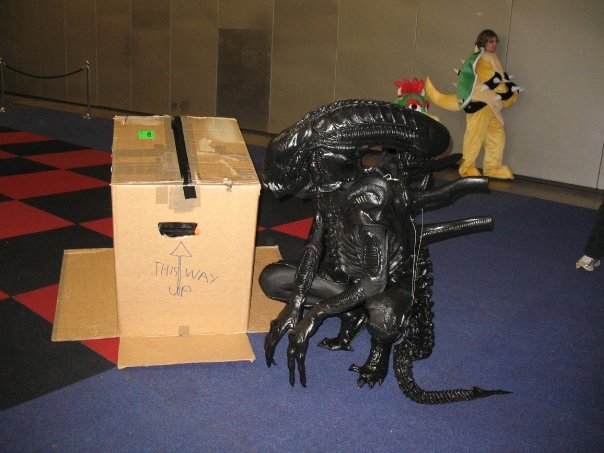 no i was wrong

one of the shots on stage
me and my little sister (shout out to "monstermaker" for the great shirt!)
For extra pics please see my facebook at
http://www.facebook.com/home.php?#/profile...amp;ref=profile
p.s.
Just to let you guys know i managed to win best costume, and won an all expenses paid trip to Sydney for the SMASH! convention.
Last edited by a moderator: