Hey everyone, this is my first post here. I need some help with identifying a gun from the Mandalorian series for a custom project
In Chapter 3, The Sin, we are introduced to the "Heavy Infantry" Mandalorian, a juggernaut-like class of Mandalorian. In the last scene of the episode, we see him do a jetpack drop as he fires his 3-barrelled heavy blaster. It's like a 3-barrelled minigun, but the barrels don't move.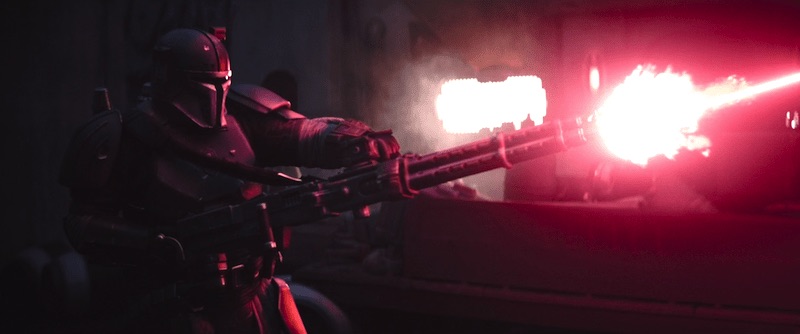 Now sadly the scenes is very fast paced, with lots of weird lighting, so getting good screen captures isn't so easy. Luckily for us the Black Series figure shows us a lot more detail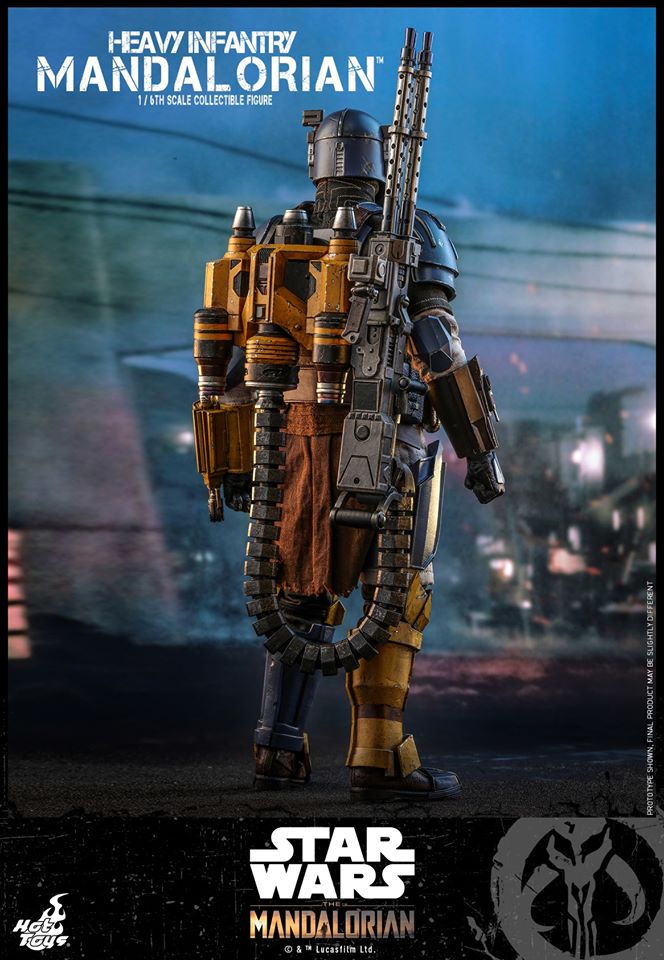 But I'm still faced with the problem;
What is his gun based off of?
Star Wars in known for using real weapons as bases for their blasters. The Sterling for the Stormtrooper blaster series, the AR15 for the Rogue One rebel gun, the Lewis gun for the Sandtroopers, and so on. Likewise with the Mandalorians pistol being a 1894 Bergmann No.1. Naturally I figure the heavy Mando's gun would be based off of something from our world. However I have had no luck.
I figure if it is based on a real firearm it would be a LMG/HMG (with one barrel of course) from around WW2 and onwards. The side handle almost looks like a MG42 charging arm, and the rear grip looks like a sideways M2 Browning handle. It also looks inspired by the aliens smartgun with the foregrip.
Otherwise I don't know what else would help identify it. I was actually surprised nobody figured this one out yet.
If anyone can help with identifying what went into making his heavy rifle, I would really appreciate it.
Thank you!