Hi again,
I was asked to show my build of the "Last Airborne", which was started in May and finished in October last year.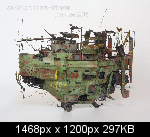 This hovering dieselpunk ship is not from a movie or game, but designed by a famous artist, Ian McQue. It only exists as a painting:
http://mcqueconcept.blogspot.de/2010/10/last-airborne.html said:
In the background, there are two more ships of the same type, but with different numbers and varying details. So I decided to build another version of the series, not exactly the 1506 in the foregroud.
I found this kit of a harbor tug boat. According to scalemates, the molds are from 1956, and the sprues really look like that. But it seemed just to be right for the basic size.
Needs a new scratched outer hull and some engine details.
First priming and painting, because later the interior will be covered.
Plating with single parts of styrene sheet.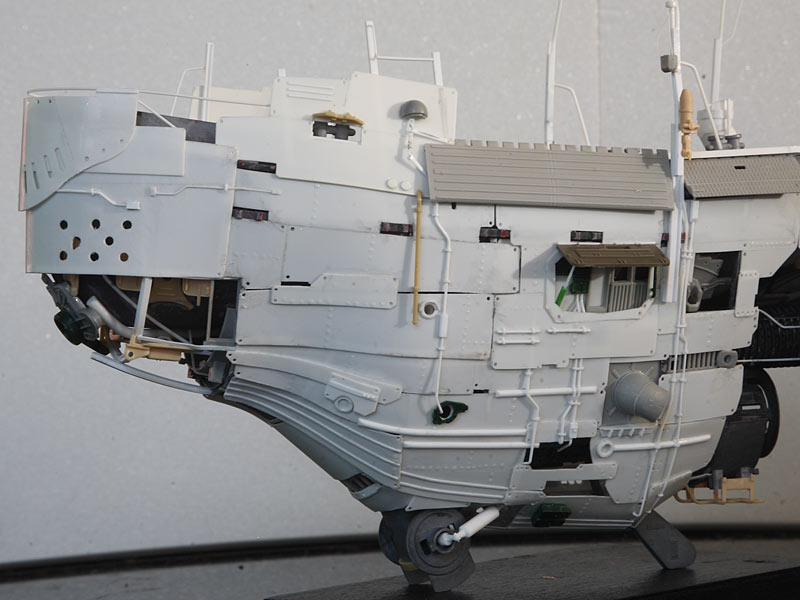 Typical decoration: holes, rivets, stripes, bars, pipes and so on, as if they once were parts of other vehicles or airplanes, now patchworked to form a new hull.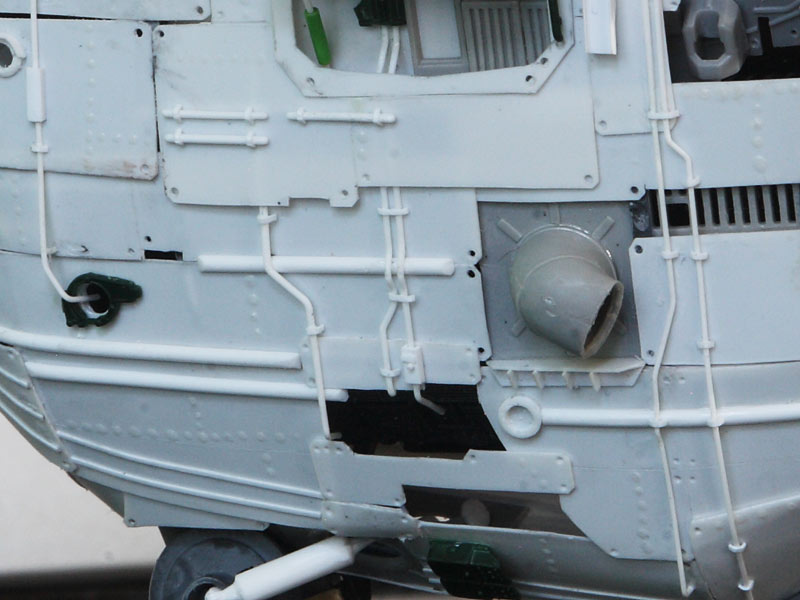 All the white parts are scratched from styrene sheet and profiles. Rivets are wood glue.
More to come ...