At first i was trying to make a cosplay for me, but when a receive the vest i bought and I checked it was an XS size instead of a Large one... I've changed my mind and I thought it would be a great idead to turn my mum into Thor in order to spend more time with her. This is the result.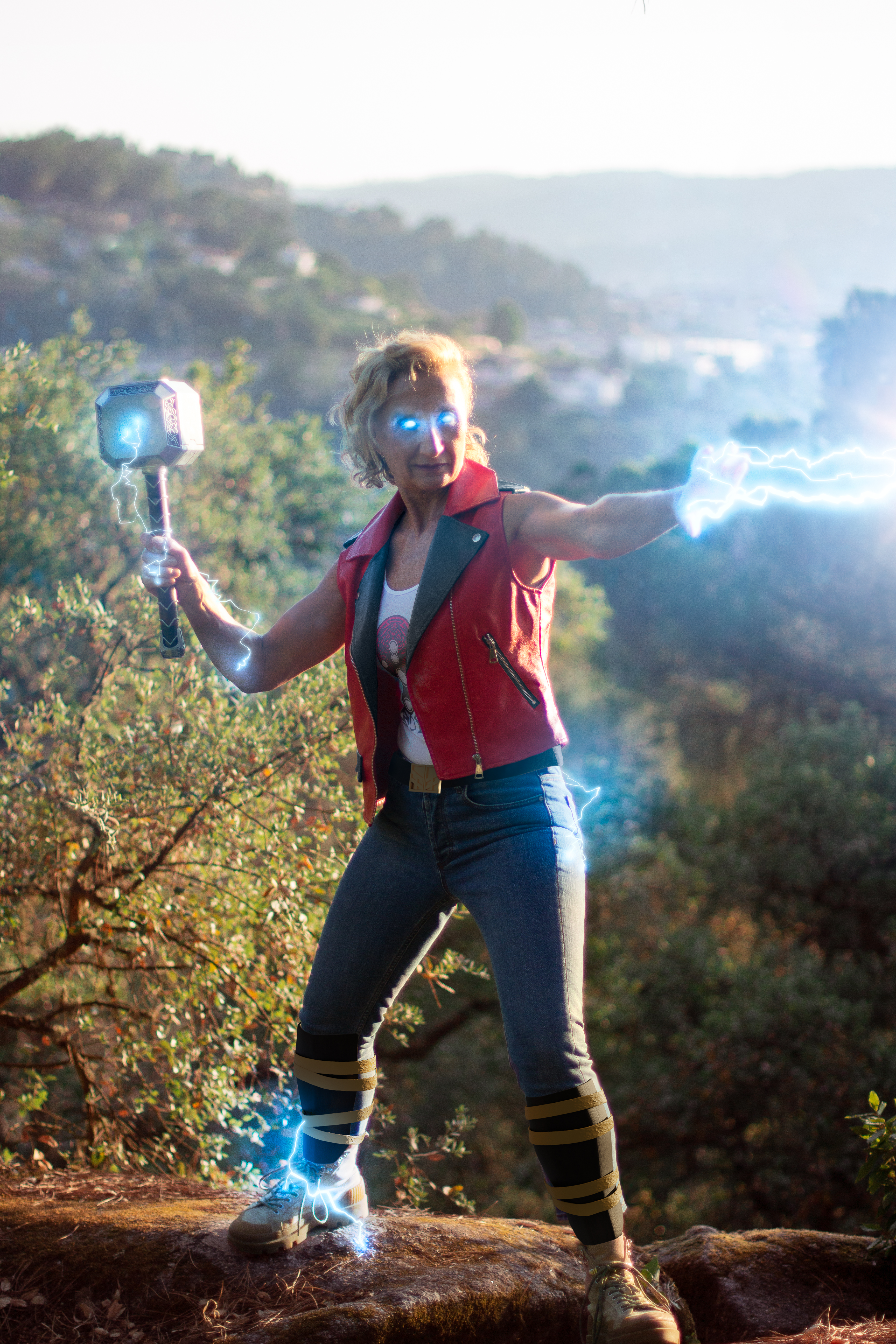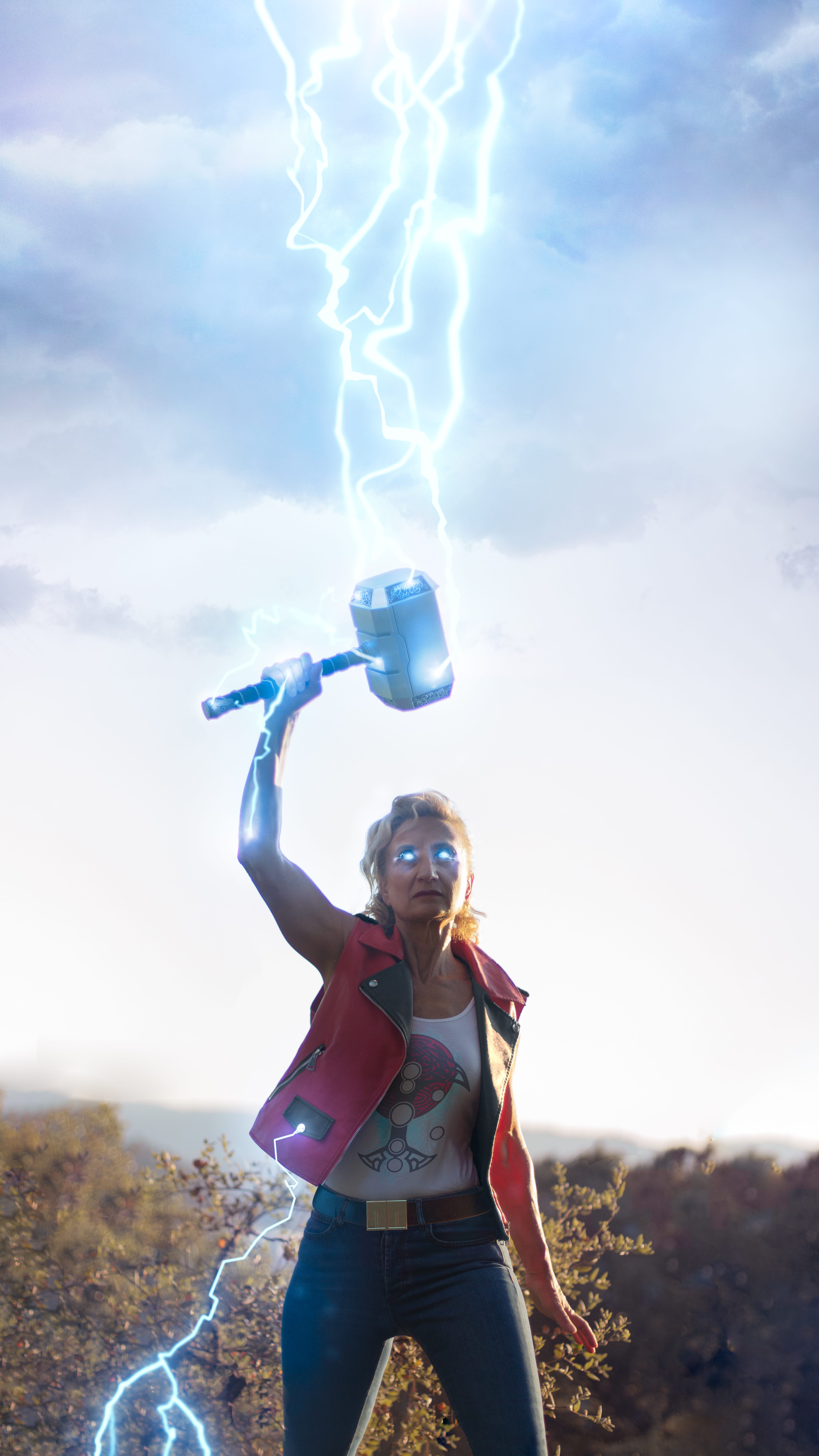 This are the original ones (the cosplay was very limited, but this is my first one):
I 3d printed the Mjolnir but my mum is so strong she broke it
LOL
Anyway I spent a perfect day with my parents. I'll probably do it again... Shehulk is coming.
I've just discovered this forum and I think is amazing. Nice job guys!