This is a saber design that I have been dreaming up over the last couple of years. After doing installs on Simply-props SK's and modding some of the other builder's sabers, I wanted to engineer an SK that looked more like the early concept art and also the in game saber as seen on the saber mod page.I also wanted to make it look more like a Graflex base as seen in the original artwork. After scoring some good parts from Sandpeople, I had a few good Graflex pieces to incorporate.
The entire chamber and wasp-waist are made from 1 piece of billet for high strength in the weakest points. Also for the 4 rods, I used 1/4" solid stainless steel secured in such a way as to be structural. The back hilt section got cannibalized from my 1st MHS TFU1. I shortened it, added a sectioned,vintage Graflex clamp,
re-used the brass hand-grips, turned the pommel down to a smaller OD and made back vents into the center section for reverse base resonance. This is one that I have been working on since the beginning of the year, and I am quite pleased with the end results.
Specs; Hilt, front section scratch built from billet, back section modded MHS with heavy galling, and acid etching

board; Igniter R5 with Maxamp

Battery; AW18650, 2900MA, with 1.3mm Recharge port built into the control box

Wiring; 28 and 30AWG Mil.Spec Teflon coated silver plated core wire

Main LED; Z6 RR, GG, rBrB

Speakers; 1 27mm, Railmaster heavy bass, and 1 28mm Railmaster thin speaker, built into a custom dual speaker mount

Rail; Owen Lars designed Shapeways 3-d printed

Stones: Main Crystal is Phantom Quartz. Graflex eye stone is a 10mm Red Garnet with fiber optic leads


I wanted to say Thank you again to Naigon for the great advice on tech. and also for such a flexible and great electronics package!
​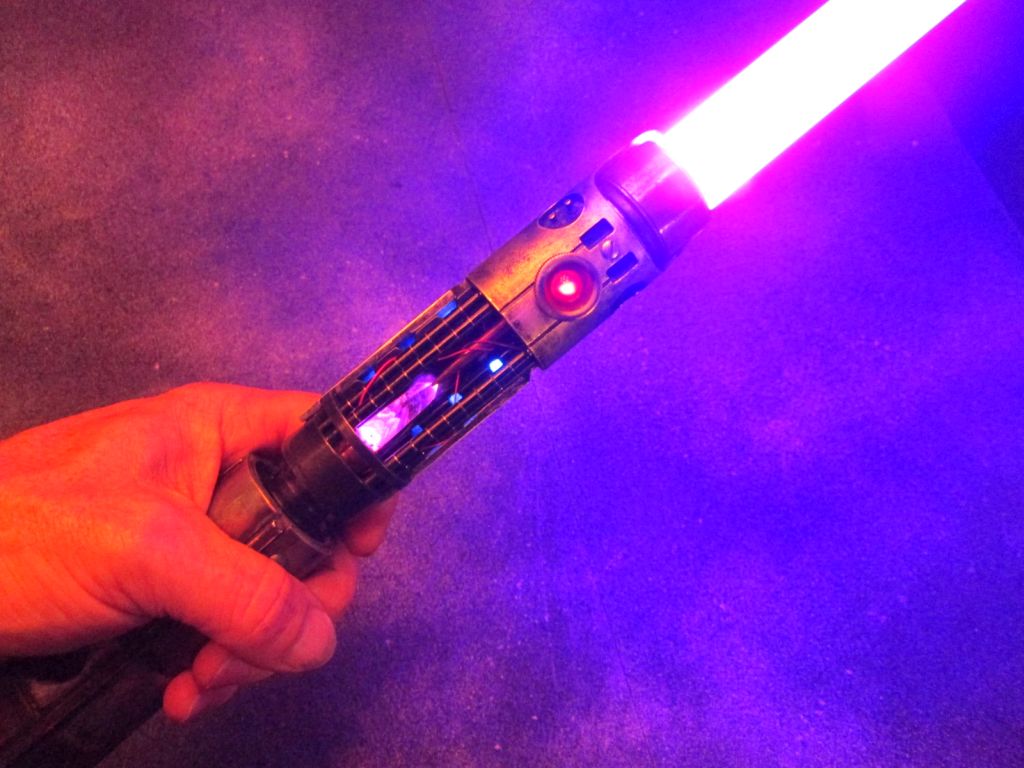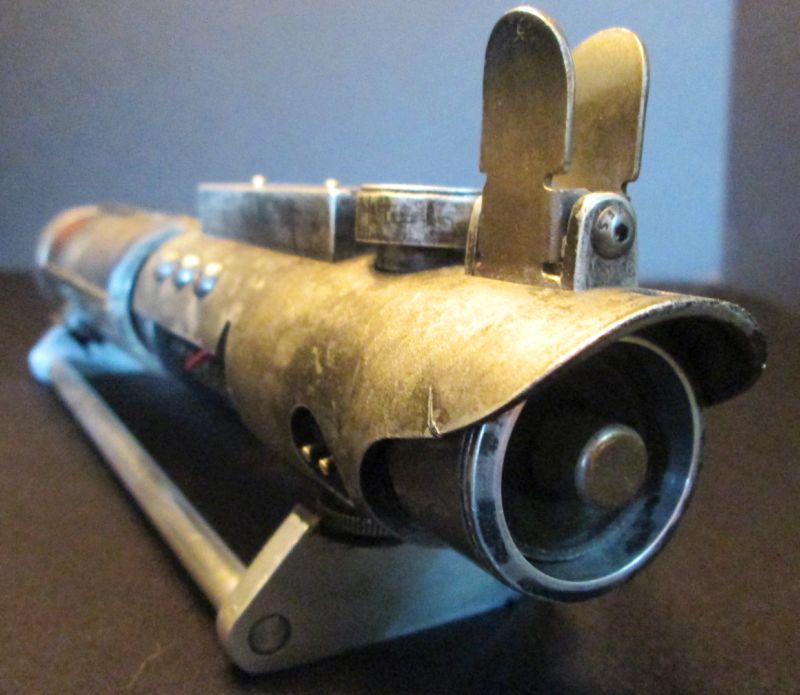 Last edited by a moderator: