Well, the title says it all... but first...
Modifications/corrections:
1. Stock R2-D2 was too tall, I fixed that, he did not like it. Beep beep weeeebipibipiwoowoo, he said. I agreed.
2. The pilot was sitting too deep in the cockpit, looked like a little kid. Just made him a pillow with putty.
3. Wings: cut off the piece of the inner mechanism that acts as a lock, so that the wings were free to open at any angle. Then designed a 34 degrees wedge, asked a friend to 3dprint it for me (two), then put a wedge between the wings on each side to force them to have a 34 degrees angle (just my preferred angle, more agressive... stock angle was too narrow for me), and screwed the wedges onto the wings to fix them at 34 degrees. A few adjustments had to be made.
4. That's a 20mm tube screwed on the inner walls of the hull between R2 and the wings mechanism. Fixed the screws with a 5min epoxy glue but not the usual stuff. The one that's gray and quite dense, which is meant for metal but bites very well on the plastic (I scratch the surface a lot). Those screws are not moving.
Then left room on the base for an aluminum plaque.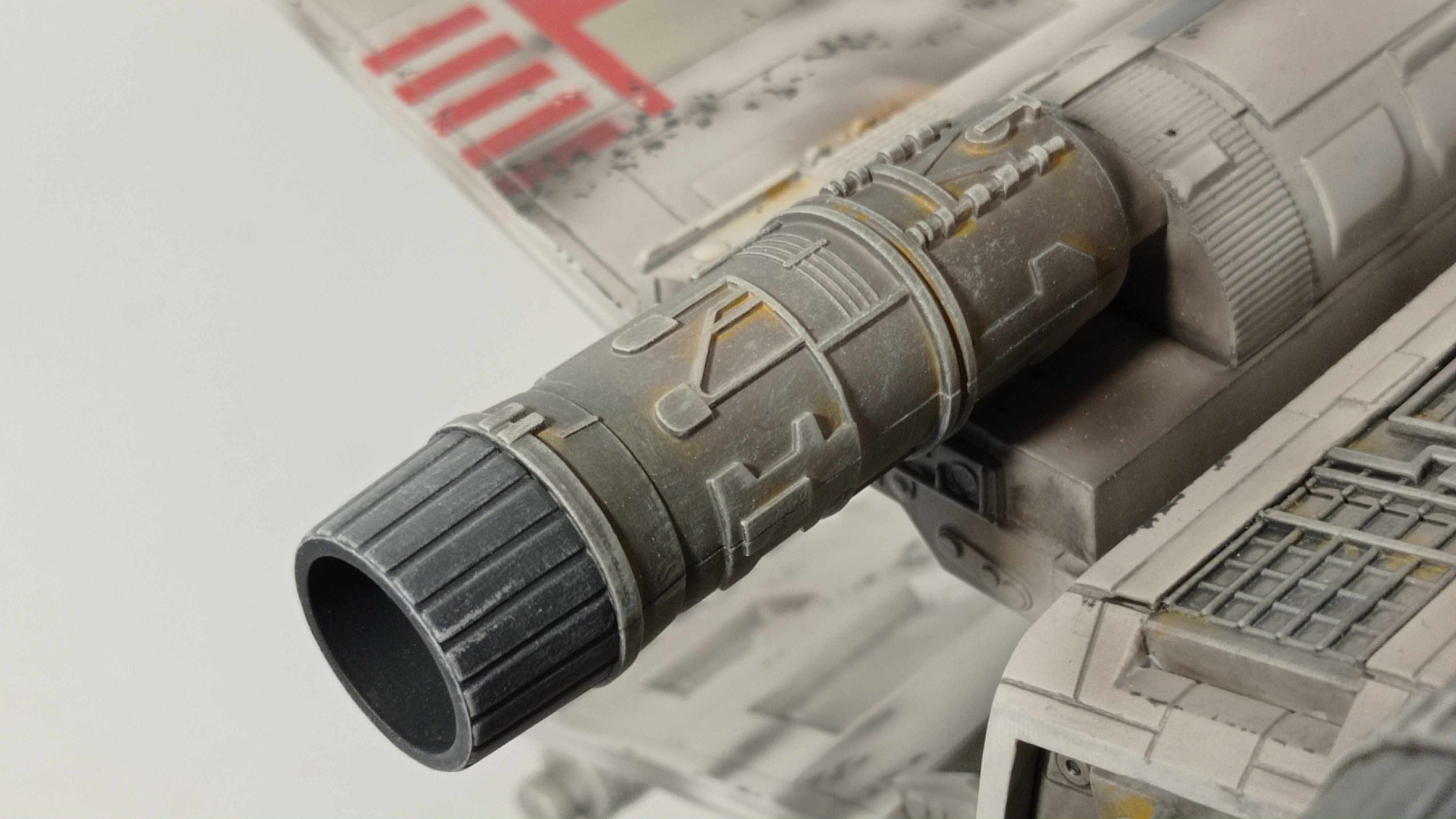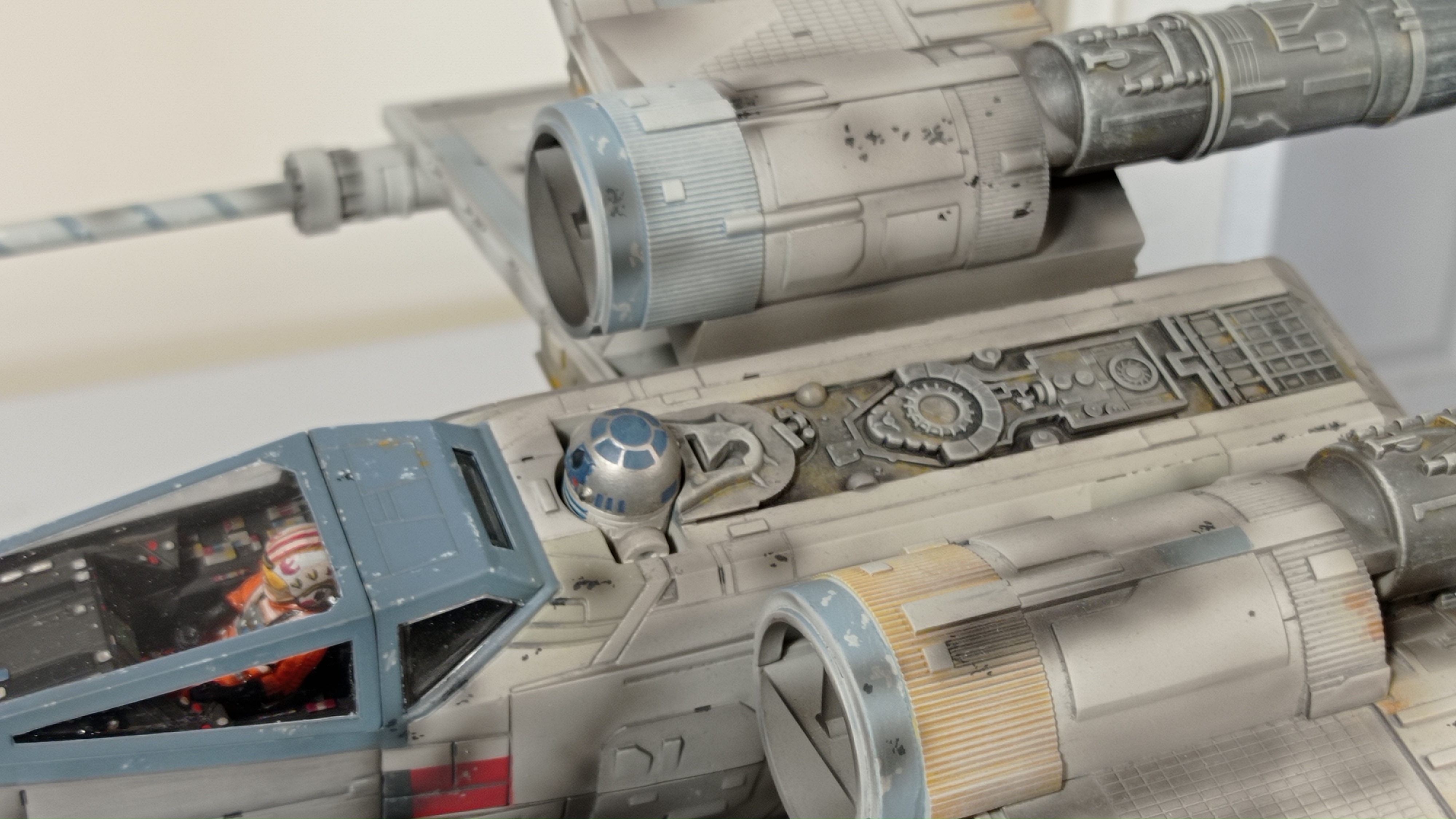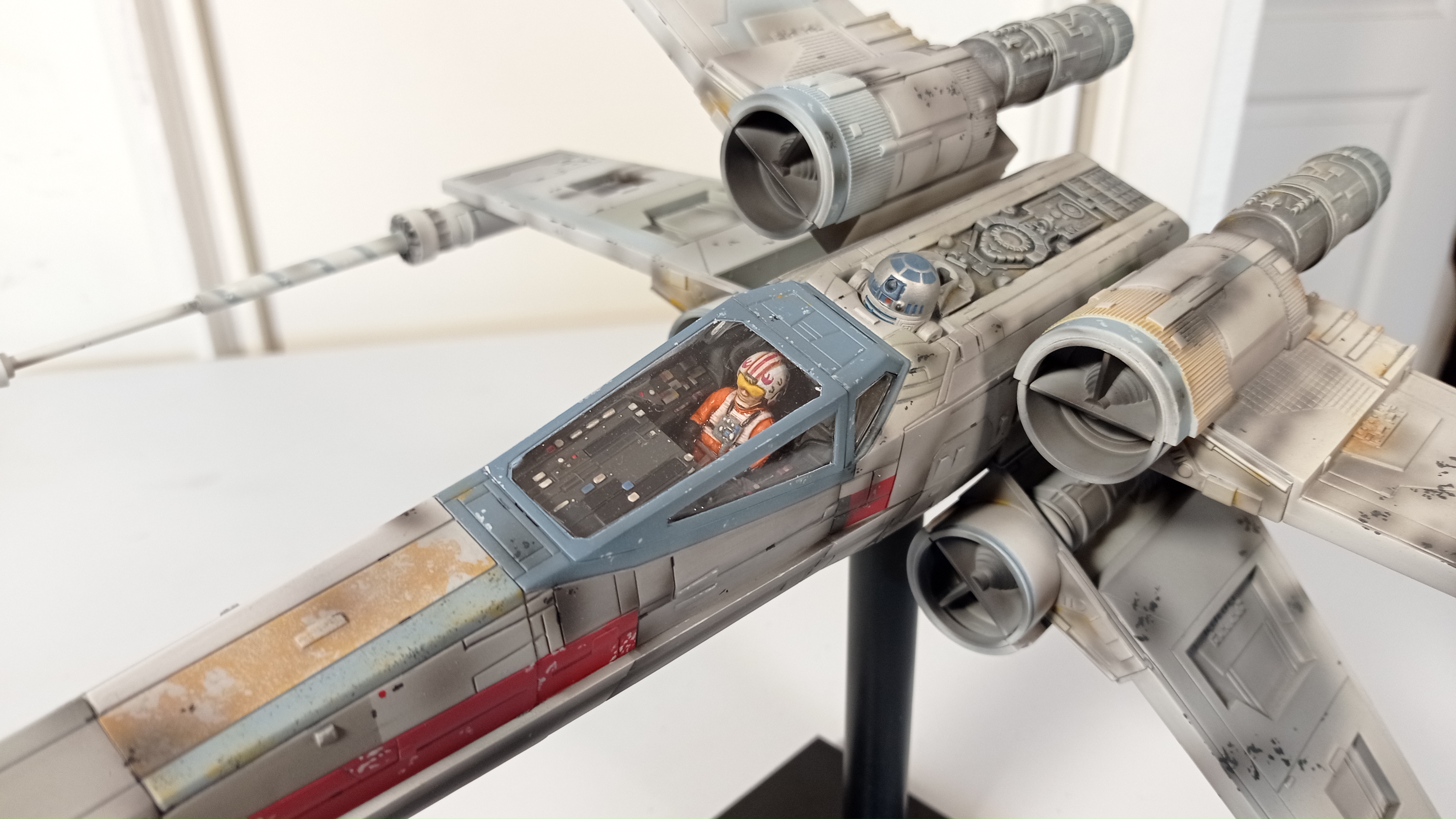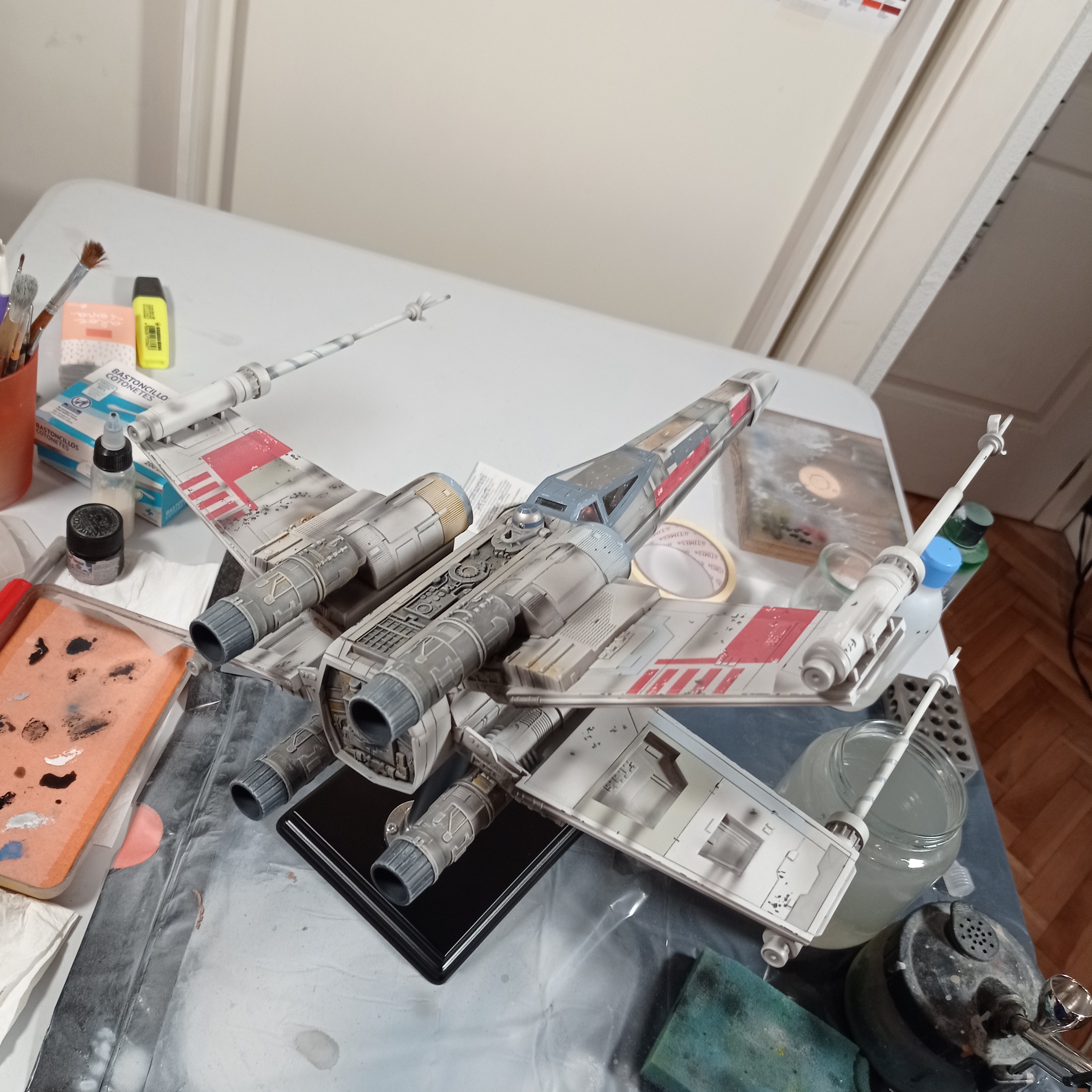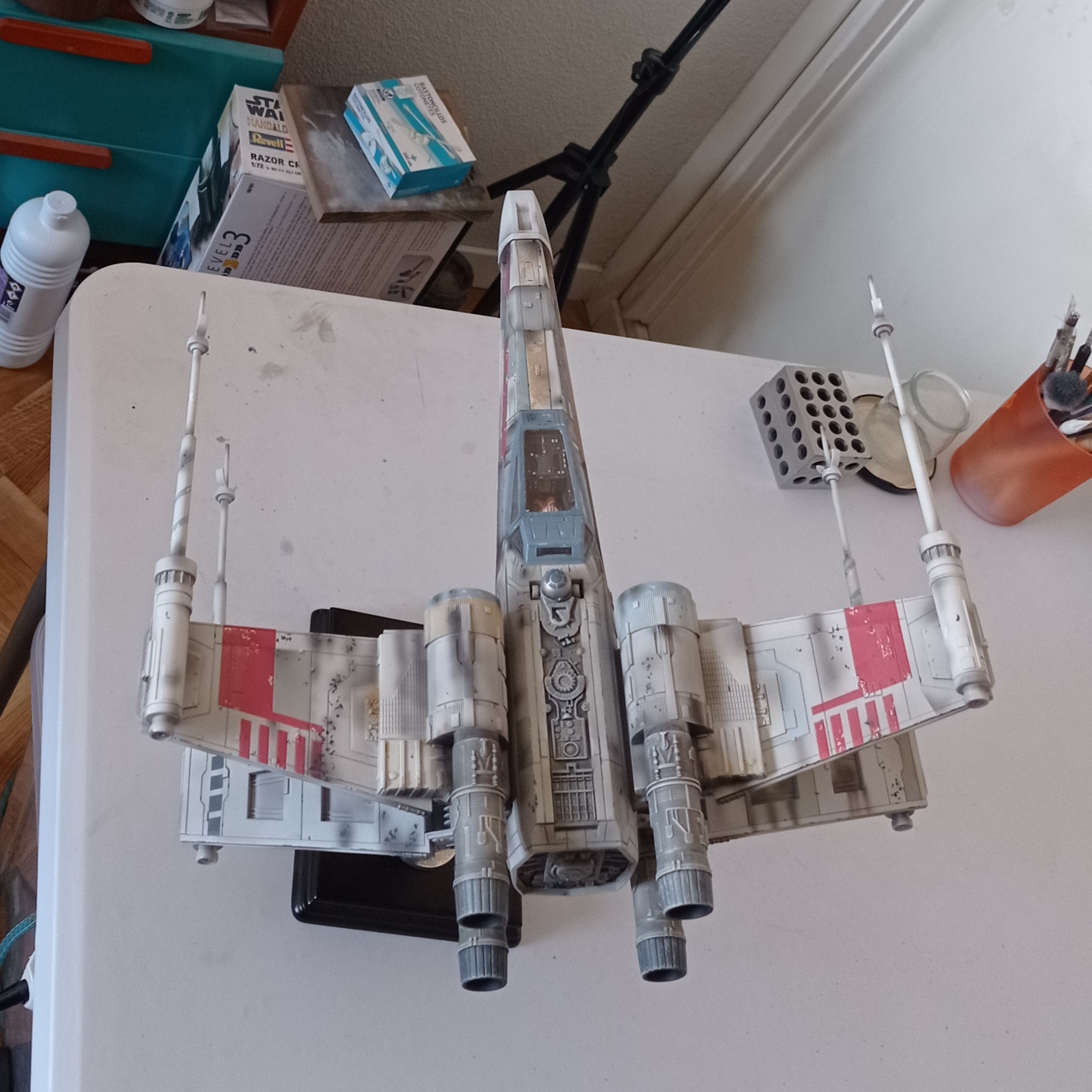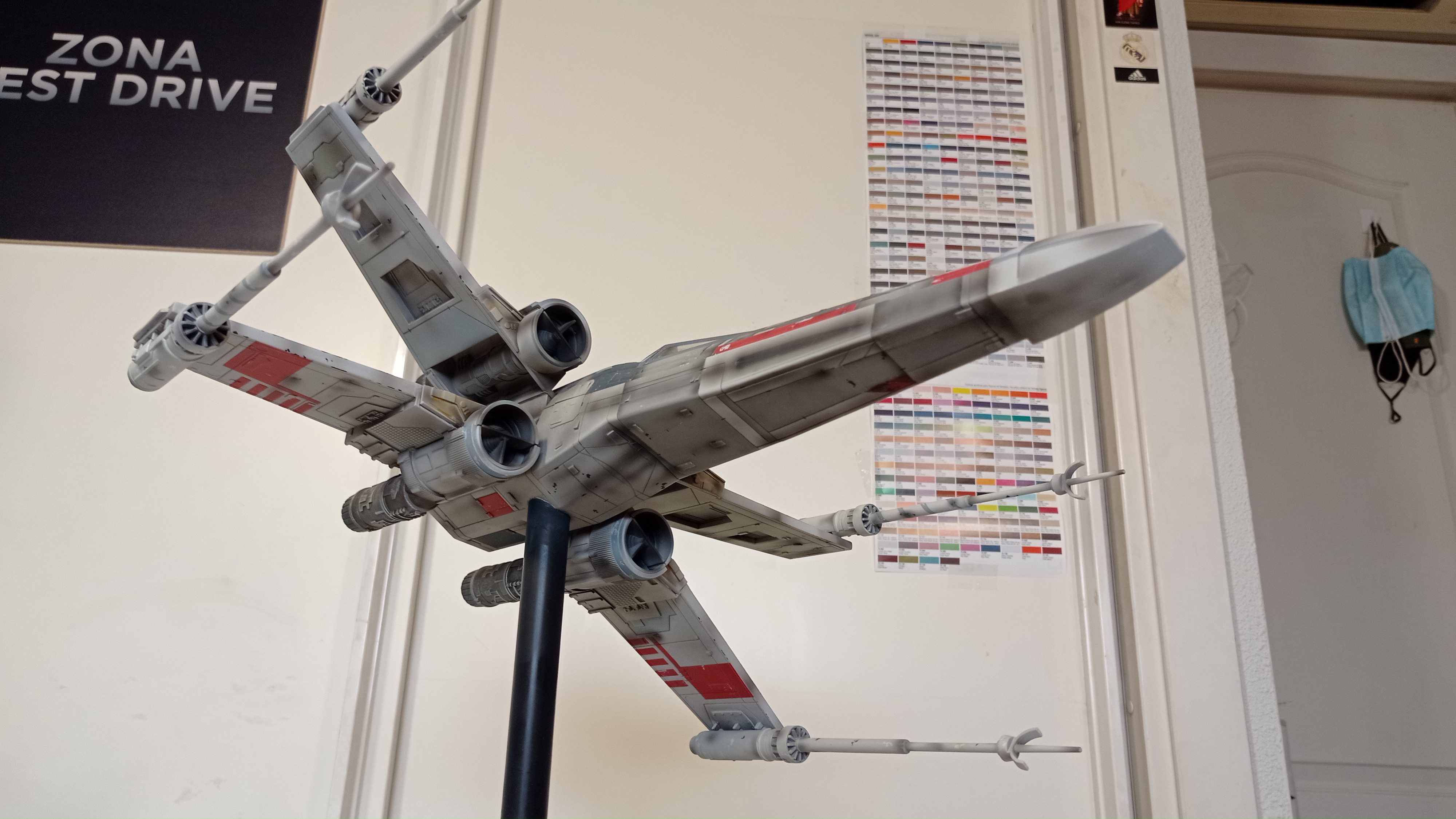 (TOTEMI TOYZ is my instagram account and YouTube channel)
Aaaaaaaaand a little fun with photoshop:
Hope you like it, and MTFBWU
PS. Inspired by the actual filming prop but not seeking accuracy at all. Just my happy, vivid colors version.
Last edited: