Hello all!
I just got a 3D printed Babylon 5 PPG off of Etsy today. The scan lines really show. I have some high build primer that I will start applying tomorrow to try to fill those lines. But I need some advice an making it look like smooth metal. What should I do?
I plan on hollowing out the plastic and putting lead inside to give it weight to make it seem more like a real handgun.
Any advice would be helpful.
- Leelan
I would like to get as close to this as possible.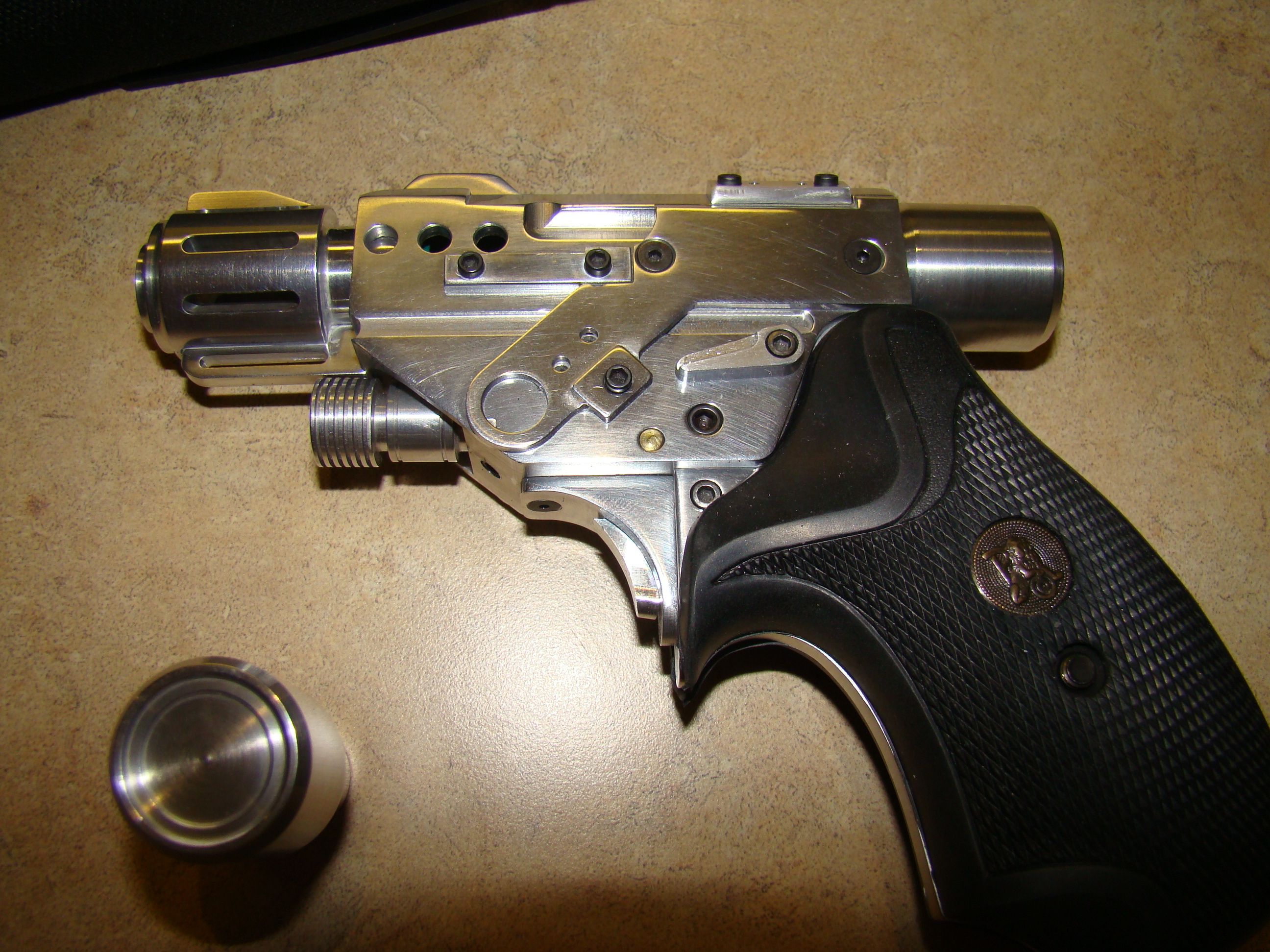 Last edited: