As I very (very, very) slowly make my way through building and modding Star Trek props I've always wanted in my collection, I figured it'd be nice to document some of the process and share the results!
First up:
The Ressikan Flute (current prop look)
Final pictures in next post.
A piece I always wanted in my collection, I never ended up buying any of the replicas out there because of their obvious and, sometimes odd, inaccuracies. In the mean time, the look of the prop in its worn and rusted current state, as seen in various auctions over time, really grew on me.
(picture copyright of Propstore)
So I decided to put my rudimentary 3D modelling skills to the test!
The process:
While the print itself was pretty straightforward, I knew my CR-10 would not produce the smoothest result for this shape, so I had to factor in how everything would look after a few passes of sanding.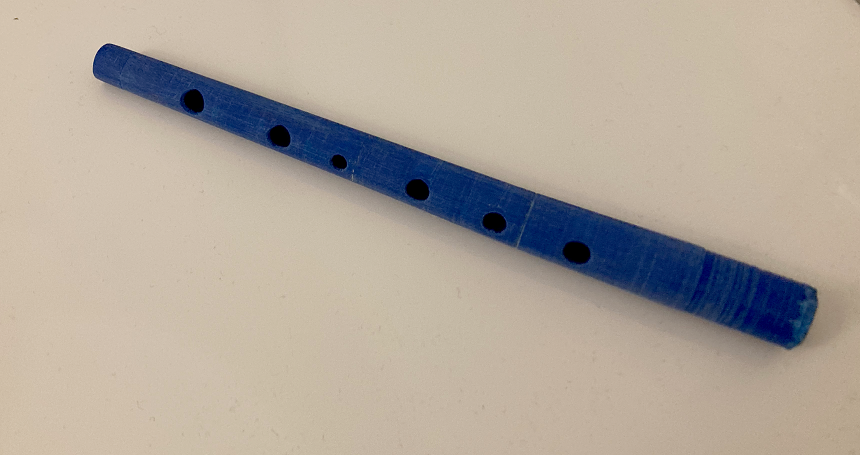 As seen on the right, an early version ended up losing much of its angular shapes after the first sanding pass. After adjusting the model and sanding down a new version, it was ready for a paint test. The first layer of gold chrome came out great as a base layer to apply weathering to:
Happy with the progress on the flute, I turned my attention to the box. I had the wooden box pieces cut to size and pieced them together myself. Unfortunately the dimensions came out slightly larger than the original prop, but at this point I didn't want to start over. The box was primed and a dark green base layer was added as a test.
Perhaps the trickiest part was finding accurate hinges for the boxes. The original box has sloped edges on its hinges, which proved difficult to find in the right dimensions. So, I decided to model and print them myself:
With the box construction and flute in good shape, I started with the absolute longest part of the build: cutting the pieces of 'moss' to add to the box. 0.5mm poly sheets turned out to be the best match and each part was drawn and hand cut to match the original prop as closely as possible. Needless to say, I
never
want to do this again.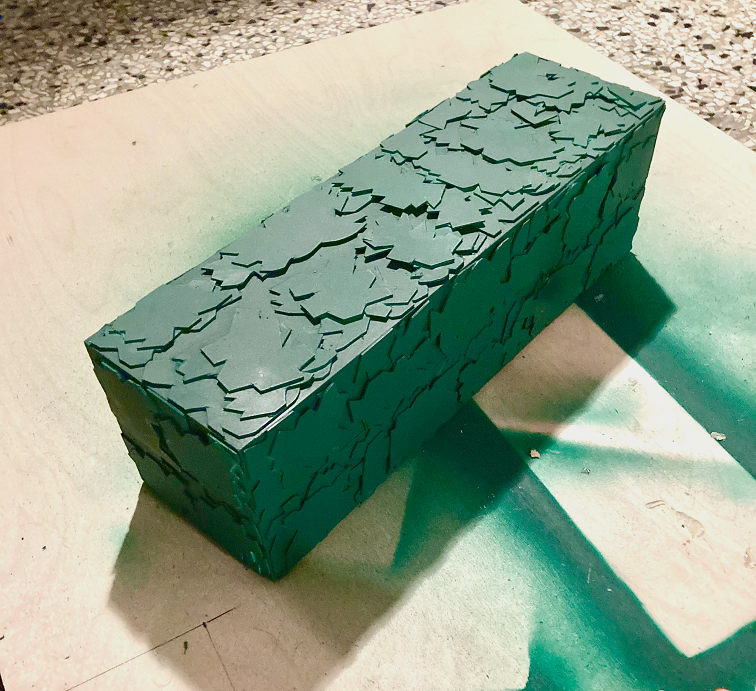 With all the 'moss' pieces attached, I could finally move on to priming the box in its base color and trying to replicate the 'dotted' pattern on the original box (which was a lot of fun).
Though not a part of the original prop, I figure it'd be fun to add a touch of interactiveness to the box.
I bought a cheap magnet-triggered greeting card module and placed it in the bottom of the box. A cutout in the display foam holds magnets to keep the flute in place as well as the sensor of the sound module.
Final results in the next post.
Last edited: