Hi this is my tutorial on how to make a homemade predator plasma gun so what you are gonna need are these items:
Materials:
Bondo dent filler
Plastic toy rifle
Alot of Cardboard
Fibreglass
2 screws
Tools needed
Saw
sandpaper
scissors
box cutter
glue
Note that you need to get a rifle that has a handle and a butt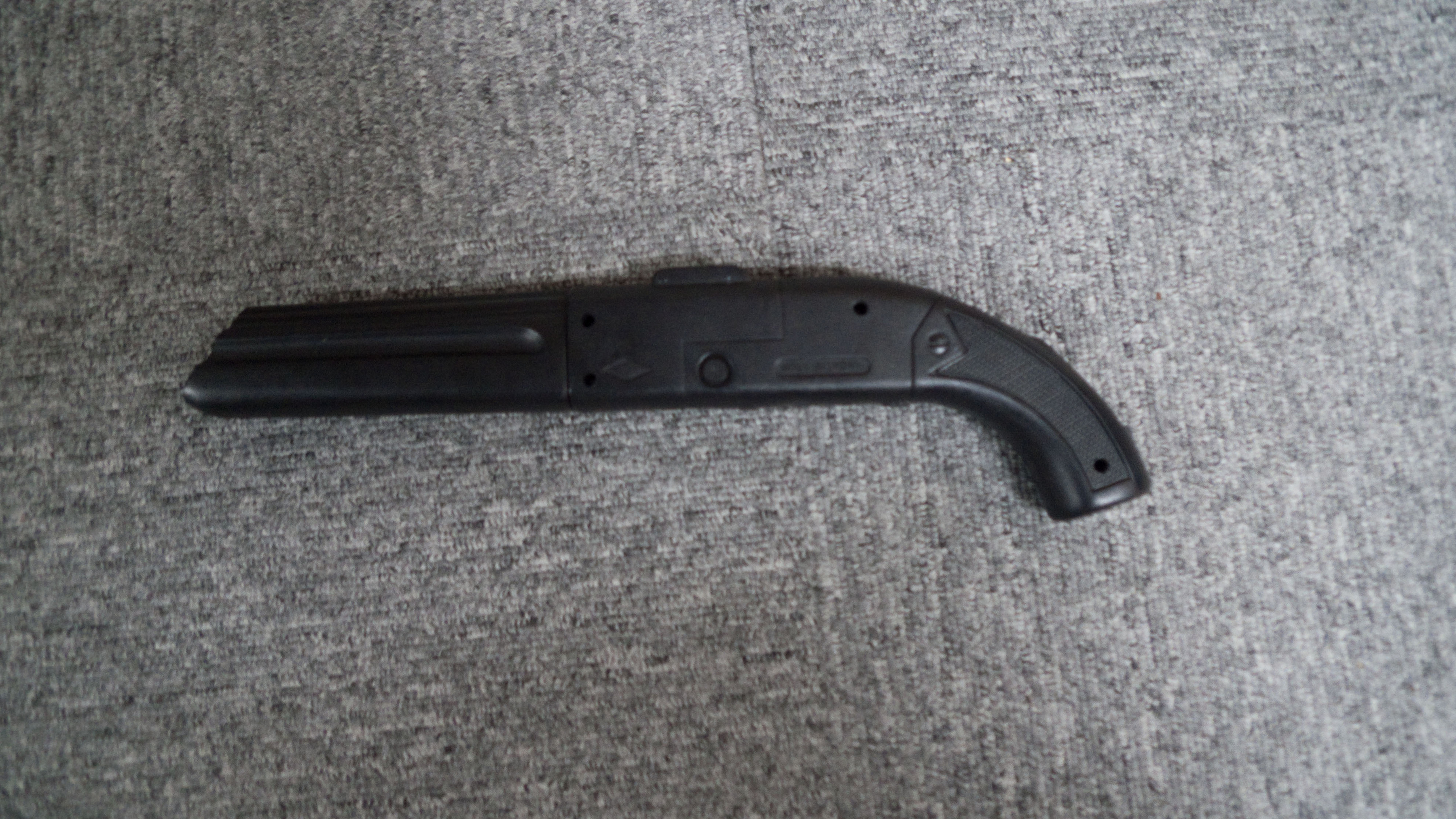 Tutorial
So the first thing you need to do is to saw the butt off. The barrel will need to be sawed in an angle in which it is closest to the movie. Then saw the scope off and sand it down with fine sandpaper. It should look like this
make sure you always have a reference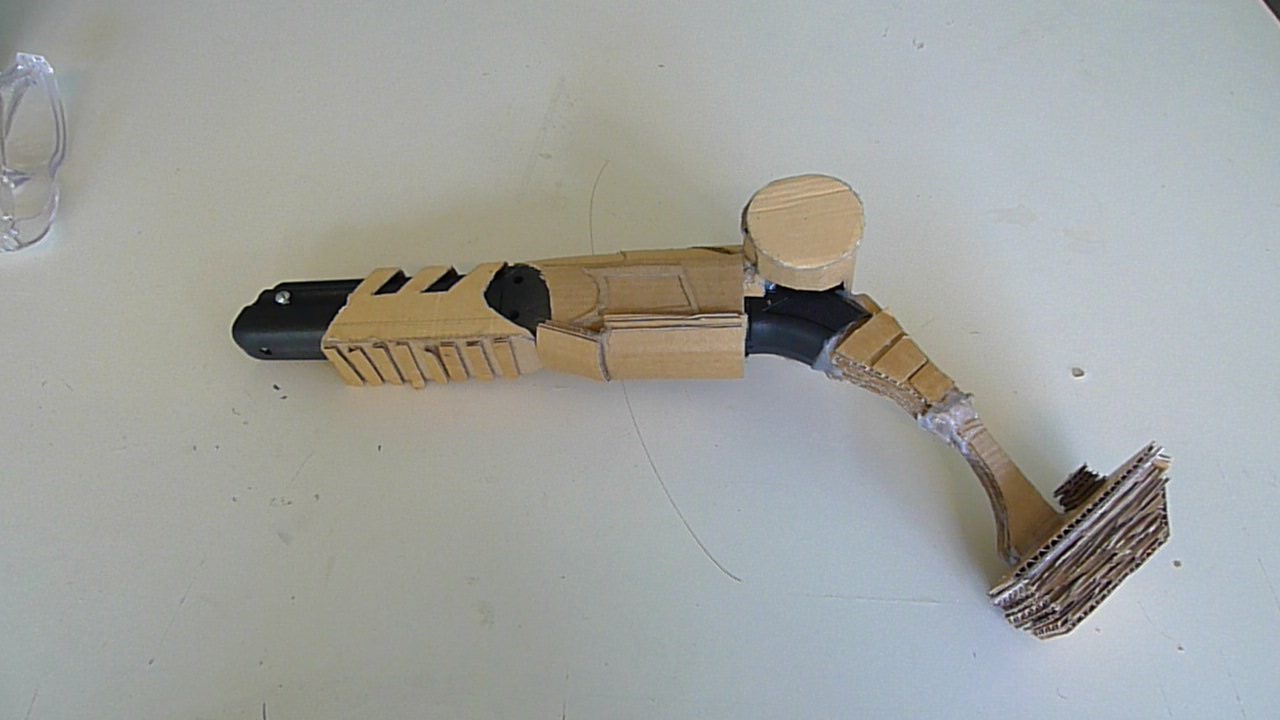 OK now what you need to do is to cut out your cardboard templates and glue them to you gun ( i used a glue gun) make sure you layer the cardboard so that it doesnt wobble to much. After you have glue you sliding mechanism it together slide it down the barrel and screw in 2 screws two stop the slide from falling out.: here is what you might come up with when your done.
example
Here is a template for you :
now when you have finished you must fibreglass the cardboard skeleton so that when you put the Bondo car dent filler it wont collapse on its own weight
After you have fibreglassed it use the bondo to sculpt around your card board skeleton. Then sand it down etch the surface to get some detail and spray paint your newest weapon.
i will update you on my upcoming progress.
Last edited by a moderator: