Hello fellow hunters and huntress',
Its been along time coming and just in the nick of time before Halloween, but I have finally finished my AVP suit up. It took three - fours to make, a whole lotta blood, sweat and tears (the whole enchilada) not to mention the sheer amount of primer, paint and corrections to almost near disaster.
The picture quality isn't that great and the suit may look a lil distorted as the body was mounted on three boxes, mask on a manikin head and the legs on two poles. All of which was pad out with newspaper and plastic bags to give it more shape.
Anyway, here it is....
Shot of my modified 3/4 mask
Half torso shot - legs were in construction lol
Half torso side shot - with caster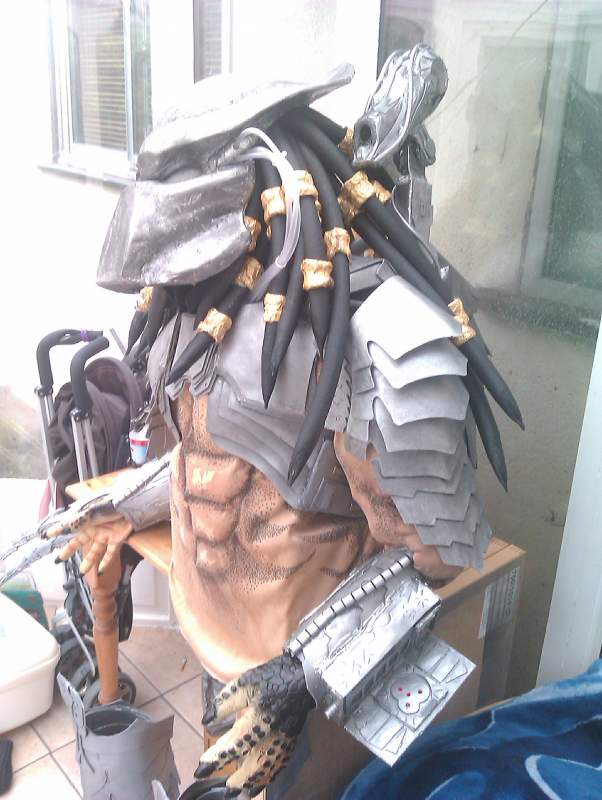 Full body shot without bio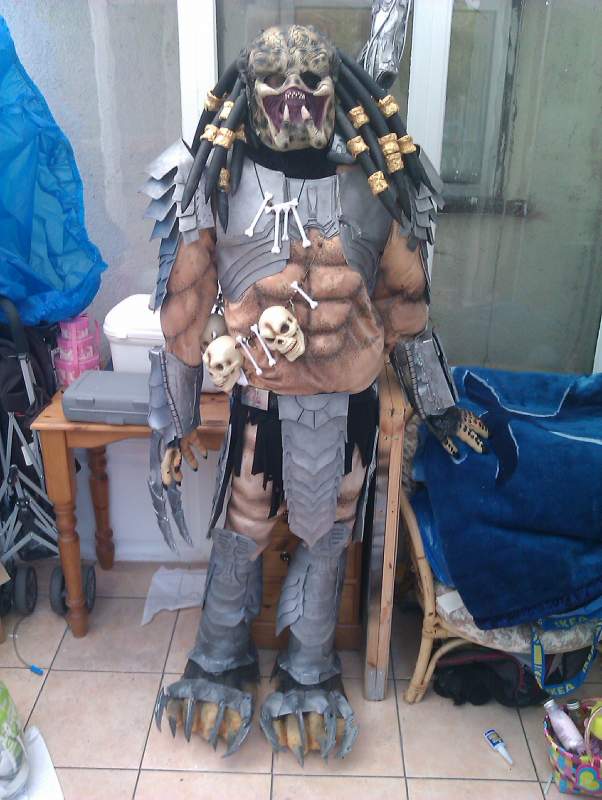 Full body with Bio - Right side
Full body shot with bio - Left side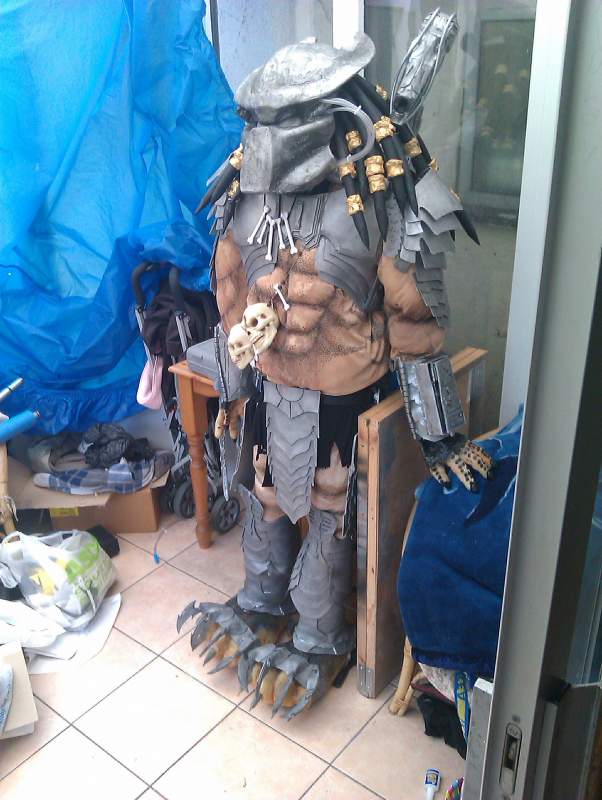 And another couple of random shots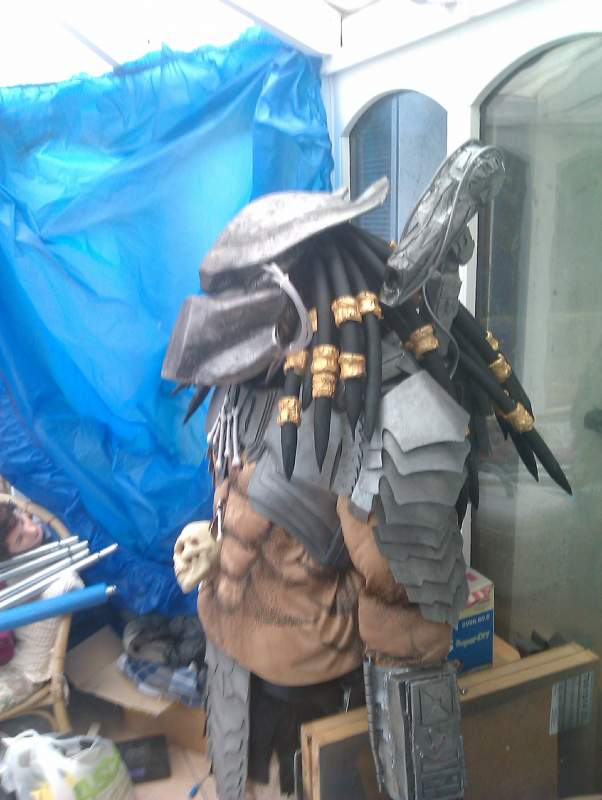 Let me know what you guys think, hopefully I can get a few shots up after Halloween of me wearing it.
Thanks for reading
Double H