Well-Known Member
RPF PREMIUM MEMBER
I've been spending a fair amount of time waiting for some clear resin pieces to go off this last week (never easy in the cold and damp!) , so I thought I'd get this fun little project done during the down time between castings.
I came across a few pics of the Ollivander's window display from the Wizarding World of Harry Potter a while back, and wanted to make a similar display stand for my wands.
Here are the references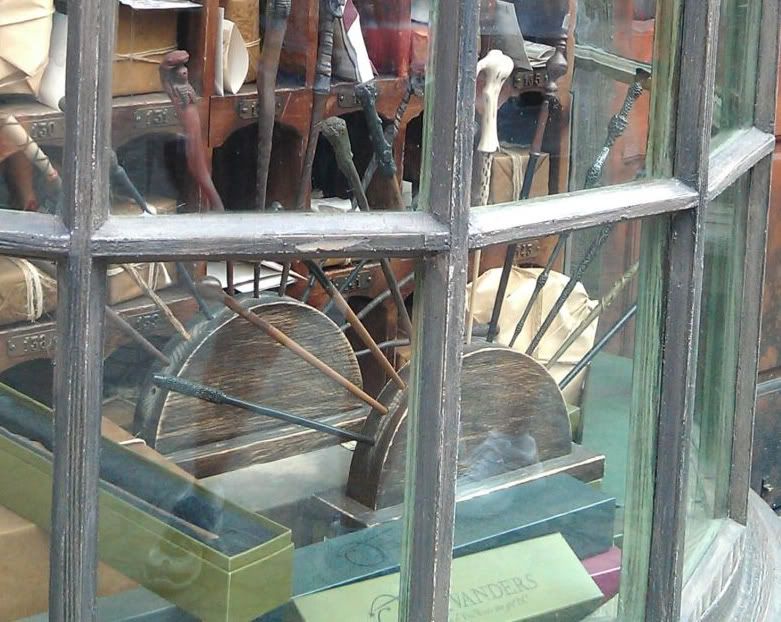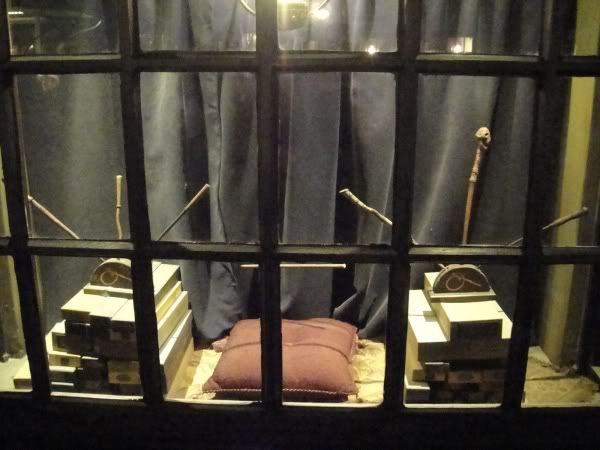 As you can see, they vary a little, so I wasn't too concerned about getting a direct match.
I rummaged around the scraps in the workshop, and found and old pine stool seat which had split. I cut it to size, drilled some holes and fit a piece of oak on the bottom. I then spent some time staining and waxing until I settled on a nice battered old mahogany finish. Then added the gold leaf "O" and printed put a label for the reverse (to cover the leg holes for the stool)
That's about it really, very simple little piece, but I think it fits in pretty well with the look. It's also a pretty impressive size once the wands are all added, I haven't figured out where to put it yet....
Anyway, some photos....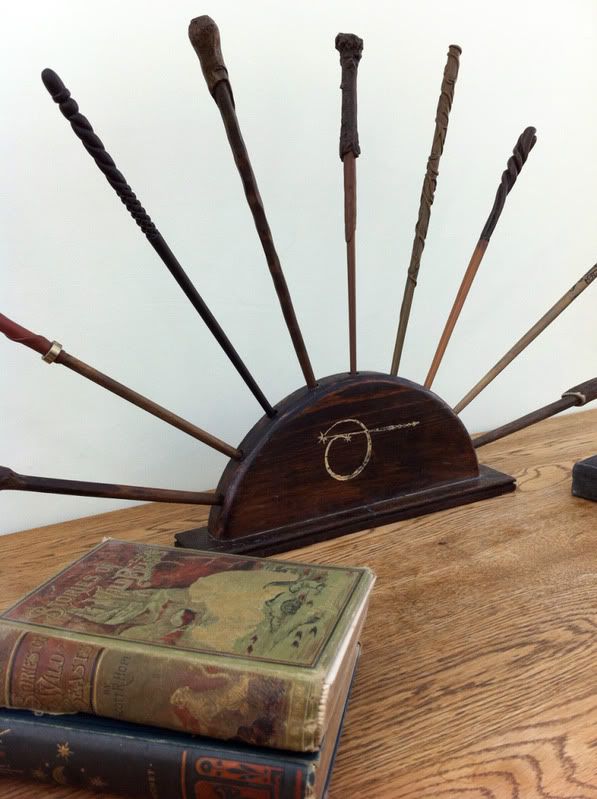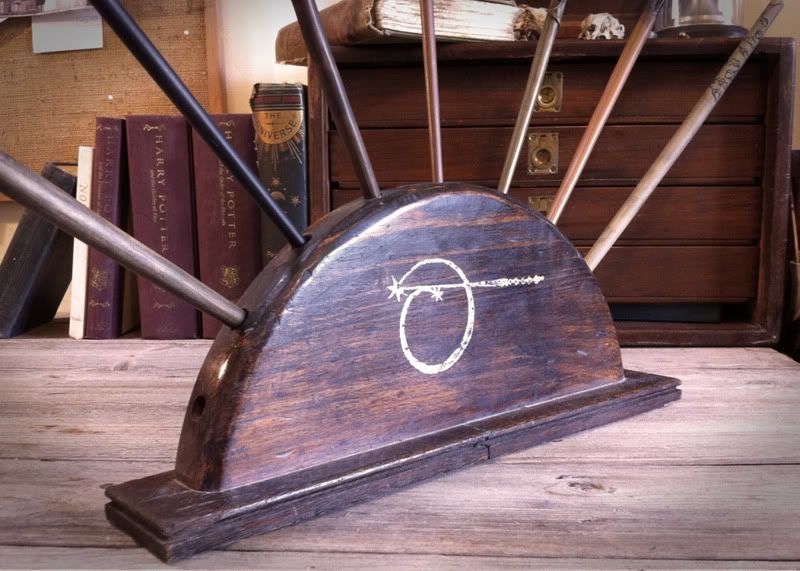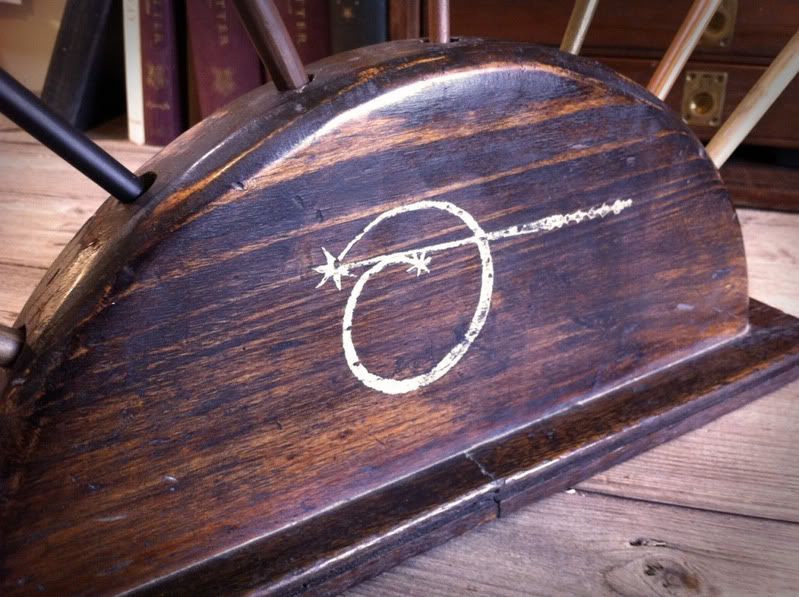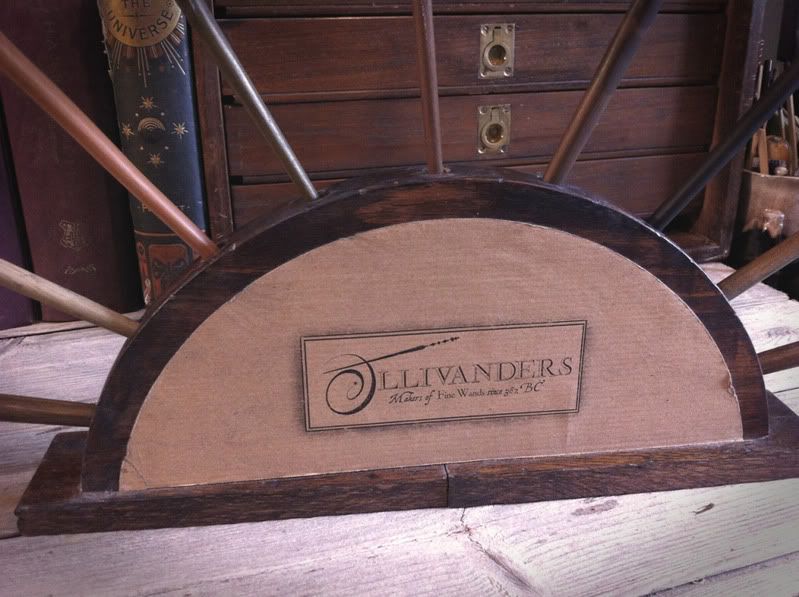 Thanks for looking!