Things you will need:
1.ProBond elmers glue
2.Brillo pads or something to scor the mask with (mask has a coating that you will need to roughen up or glue wont adhere)
3.Paintbrushes
4.Screen (like for doors)
The inside of the mask has this coating on it that is very smooth and will not let anything to adhere to it properly.
Take the brillo pad and roughen it up a bit, but not to much,you will know when its good because it will turn a blackish color.
paint a thin layer of glue on,then use the screen (small pieces) then paint glue over them in small layers.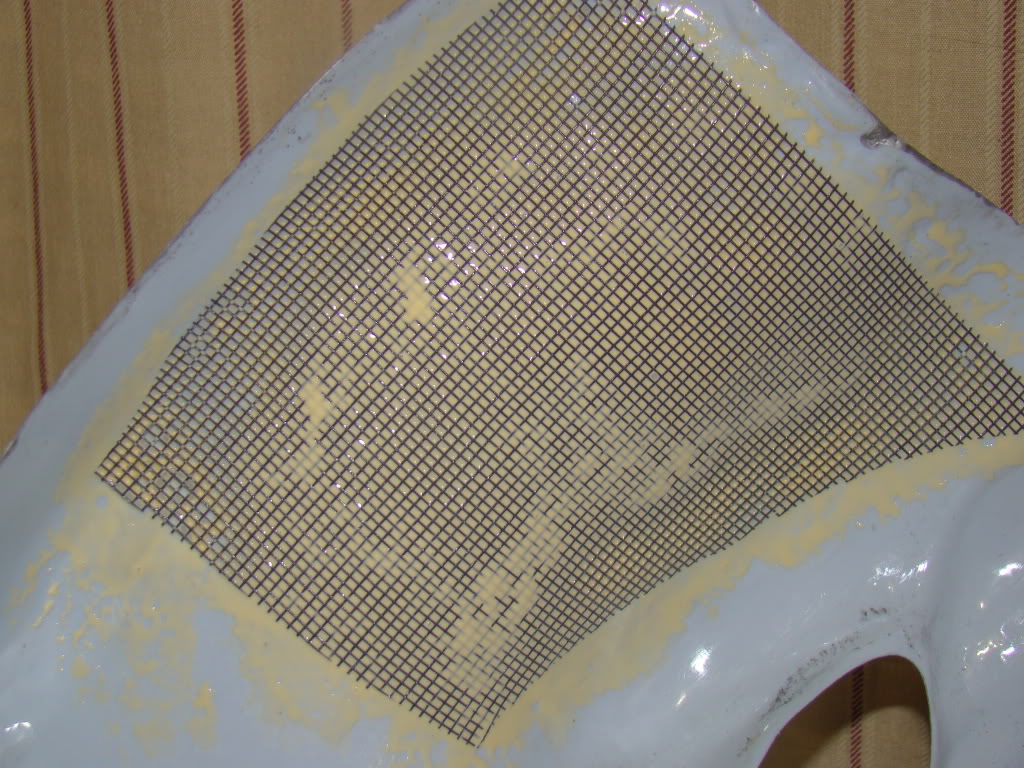 Do the rounded parts with small pieces,do not use a whole piece on the rounded area because it is a pain in the butt to get it all to lay down.Repeat the process over and over, interlocking each piece of screen over each piece.This will act like re-bar in concrete. After the first coat you should notice the bio mask getting stronger, you can also use a piece of screen for the eye piece as well. I started off using tinted window cover film glued on to a thin piece of plastic but having fogging up issues so i just stuck with the screen that gave it the mesh look. After you reach the desired thickness you can paint it black so it dont look so bad.
Repeat this process over and over until the desired thickness or until the mask is sturdy enough for you.
I hope this helps,not a bad set up for the price, waiting on my dreads to get here, I am using backer rods like most of you.