Let me just start out by saying that what I've done here is inexcusable. Why in the hell do I have any excuse for the silicone dripping right off the sculpture like this?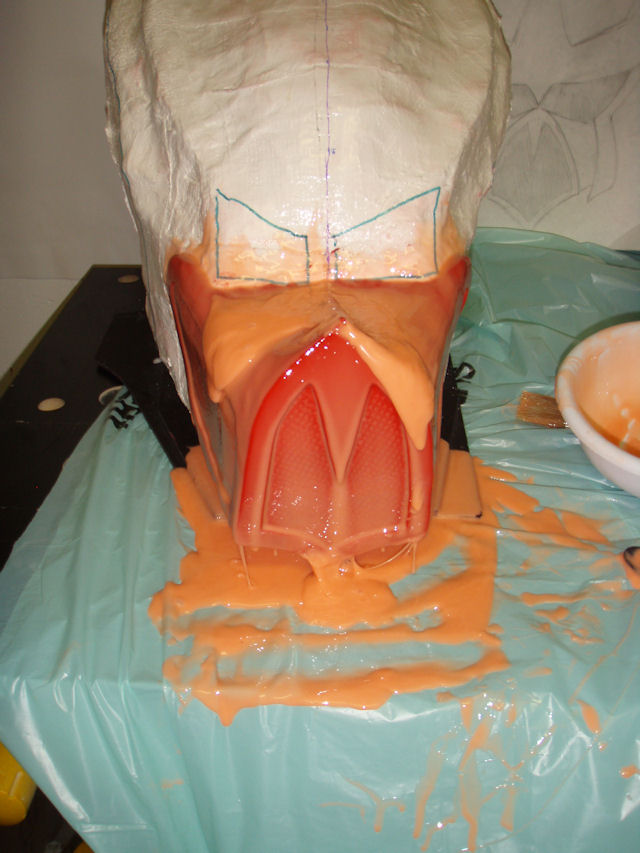 I really shouldn't be trying to use brush-on silicone on a sculpt if all of the silicone is just going to drip off, right? Do I even have any business trying to mold and cast stuff if I'm going to let all of the silicone drip off and form a puddle where it's just completely useless?
This, of course, happened after I had to revise the sculpt pretty significantly because I didn't notice that the base I was sculpting on was tilted just a little bit to the side. I didn't pay attention to that, or to the fact that I got the centerline wrong.
Oh, and if anyone tries to tell me that I'm being too hard on myself, that is NOT the answer to the question.