hi,
here is a sculpt ive been working on for a while, it first was sculpted with opened mandibles but when i was molding the piece, it did made some complications, so i made the mandibles closed. In the failed molding progress the sculpt stayed intact....but the details didn's so i have to start all over again with those.
here are the pics, let me know what you think......be honest!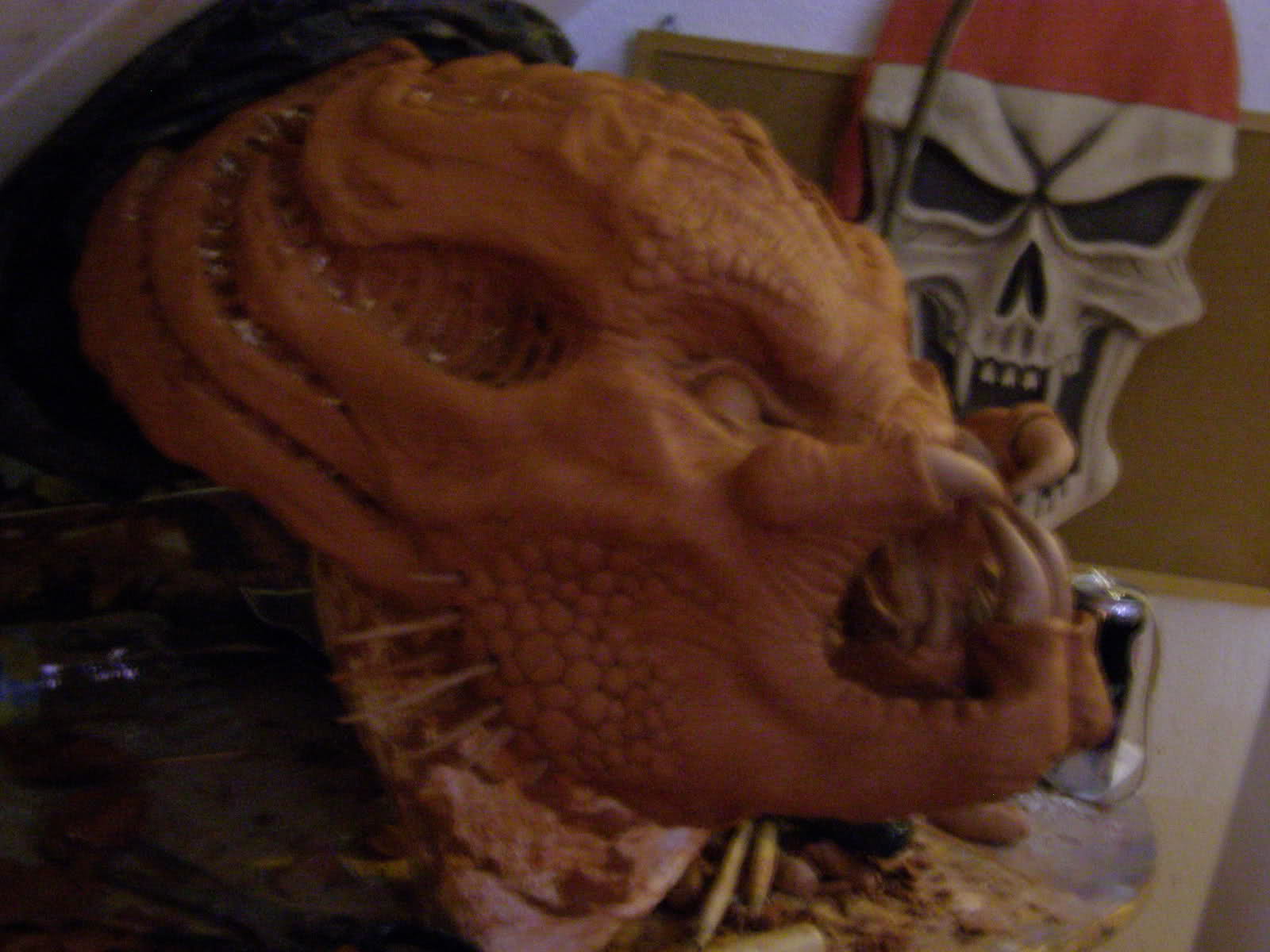 the crown is a bit longer than shown in the picture, a garbage bag is over the top of it so.....
JB