I just signed up and posted this on Rangerboard, because I thought they would be into it. Turns out I was wrong. They told me that this was me spamming merchandise and closed my thread. Anyways, maybe you will all appreciate it. (For the record, I'm not trying to sell this)
Rangerboard post:
Hey everyone. This is my first post, so if it's in the wrong area, please let me know.
I joined because I just built this helmet and wanted to share it with you all.
The point was to experiment with different techniques to piece them together and finish them off, as I'm working towards a full Iron Man suit. I know there are legacy helmets you can get at stores, but they have the hinges on the side, and I don't really like that. I made this one without hinges and it works really well!
I 3D Printed the parts. The largest part took 24 hours:
I tried sanding only some of the pieces directly:
I then glued them together and applied a coat of XTC-3D. I found it helps reduce the amount of sanding, but also reduces the amount of detail you can get later on:
I used bondo to fill the join-edges:
I then applied my first coat of primer paint, which showed a lot of the blemishes:
This part really reinforced that I should have sanded the whole thing before applying the XTC-3D.
I patched up the blemishes with bondo, which gave this cool look:
Then I did a couple of coats of the green paint:
I used a green metal colour. I knew I wouldn't achieve 100% show accuracy, so I wanted to kind of make it my own. This colour is darker, looks super cool, and I think a little more awesome.
Then the silver paint and white paint:
And then the visor, lines, and gold/red gem at the top:
I'm still doing some minor touch ups to the paint and lines, but here's how it looks on my head:
And my sister having a glass of wine:
Please feel free to provide feedback, and I'll do my best to answer any questions
Thanks for reading!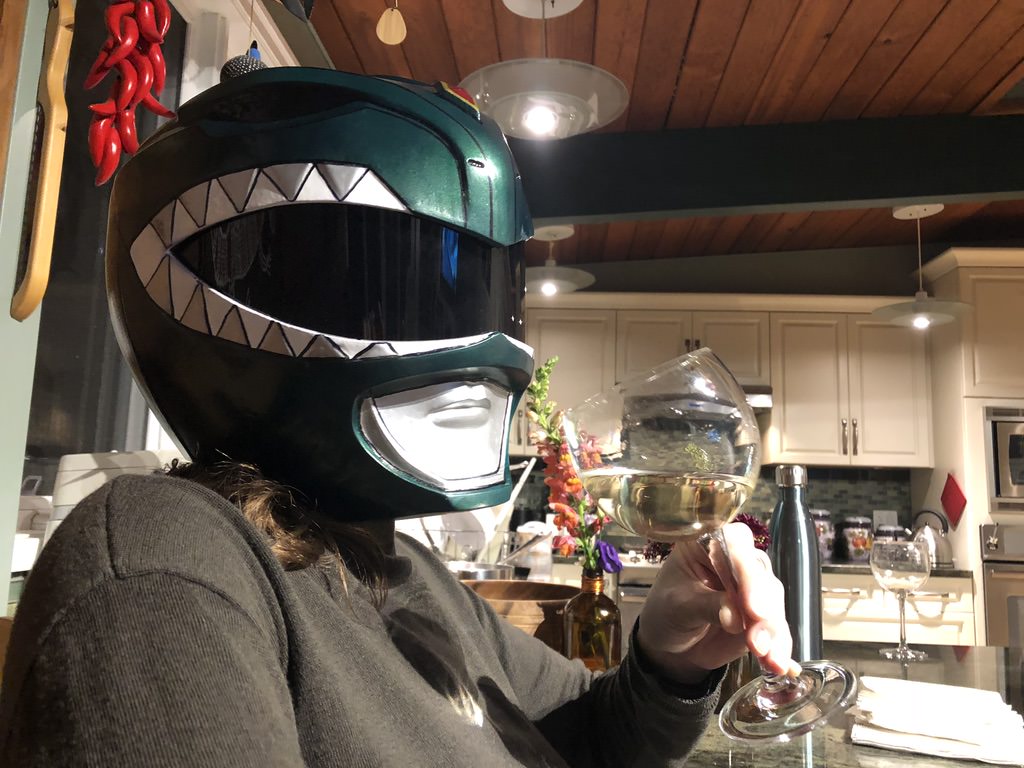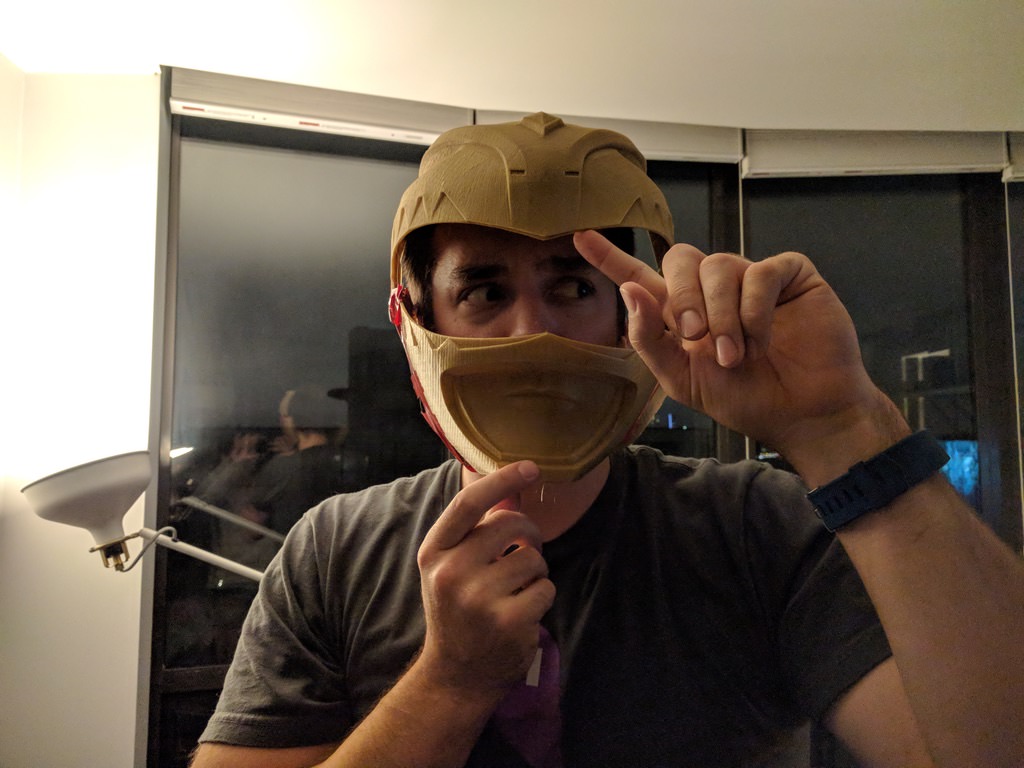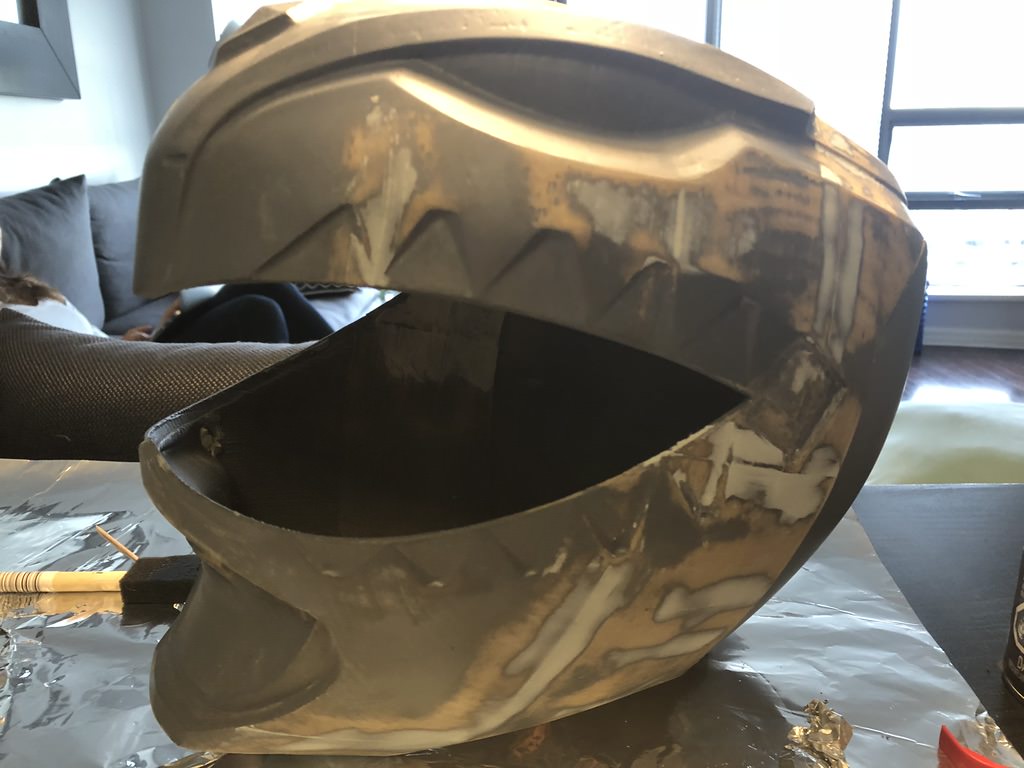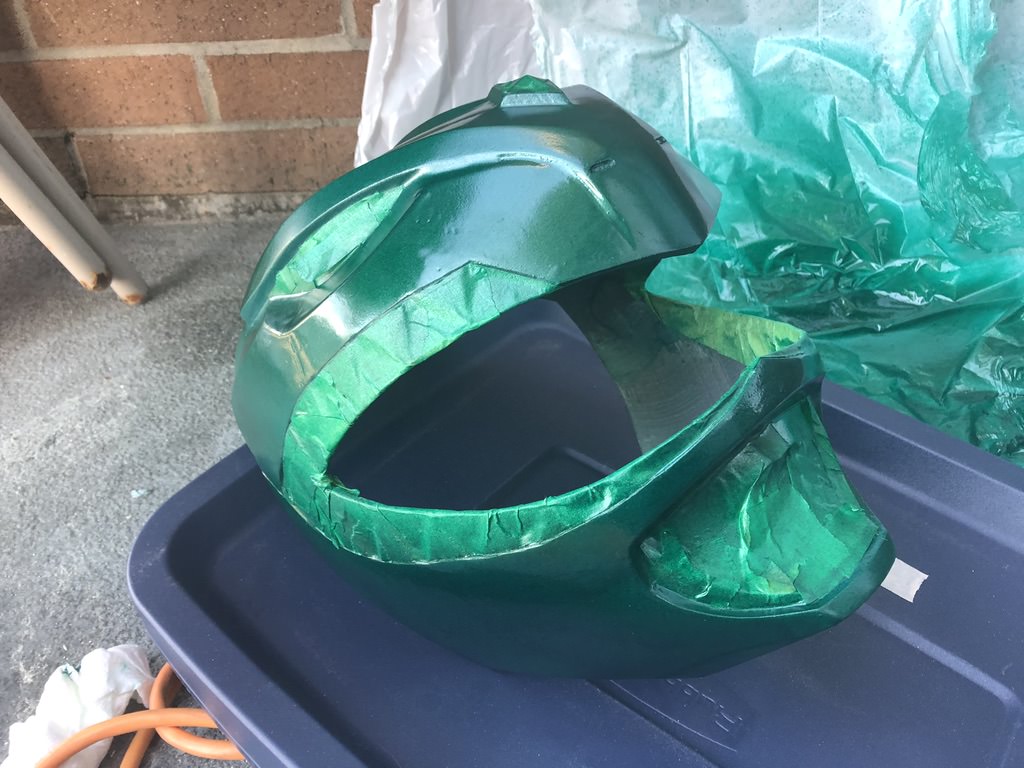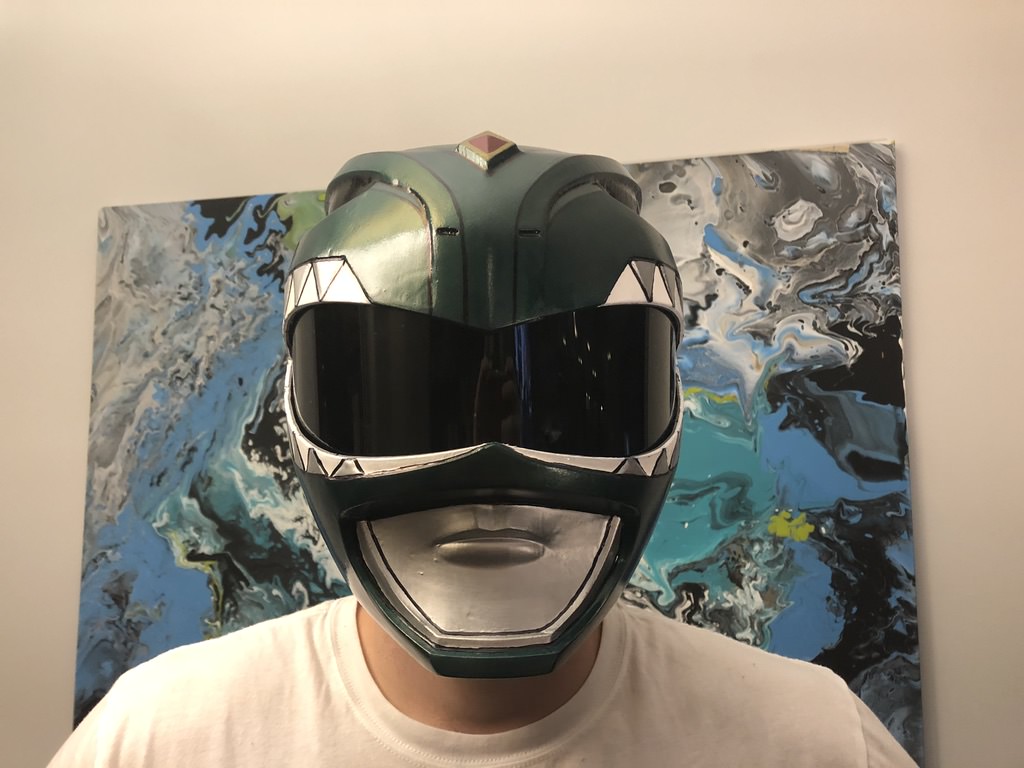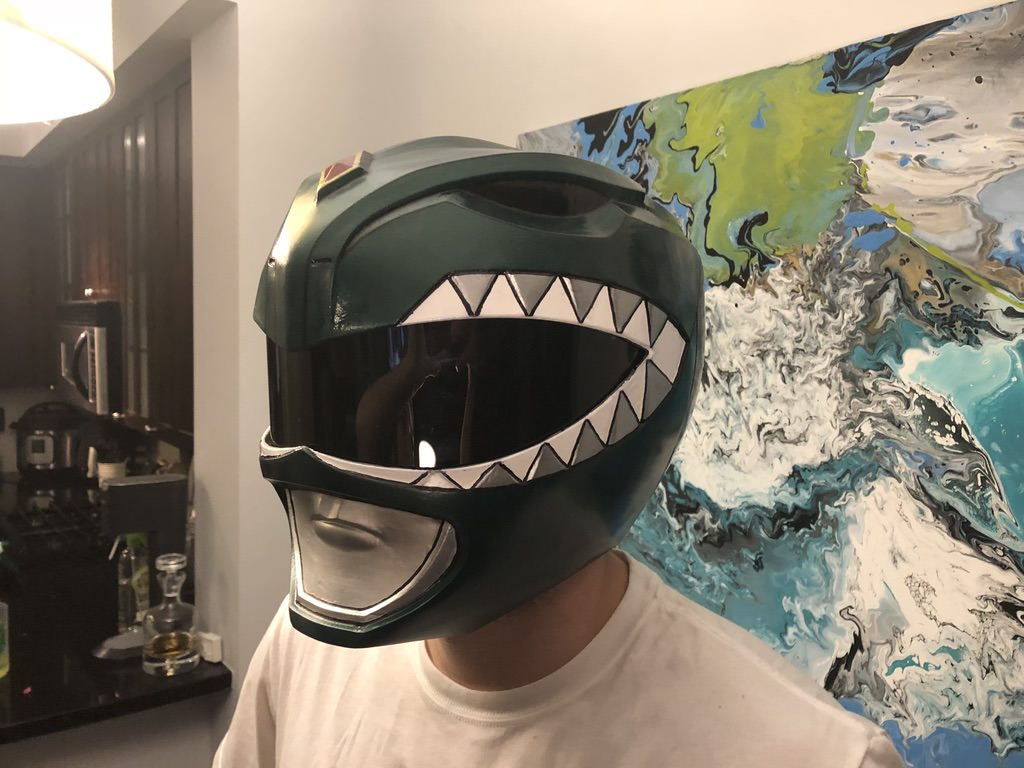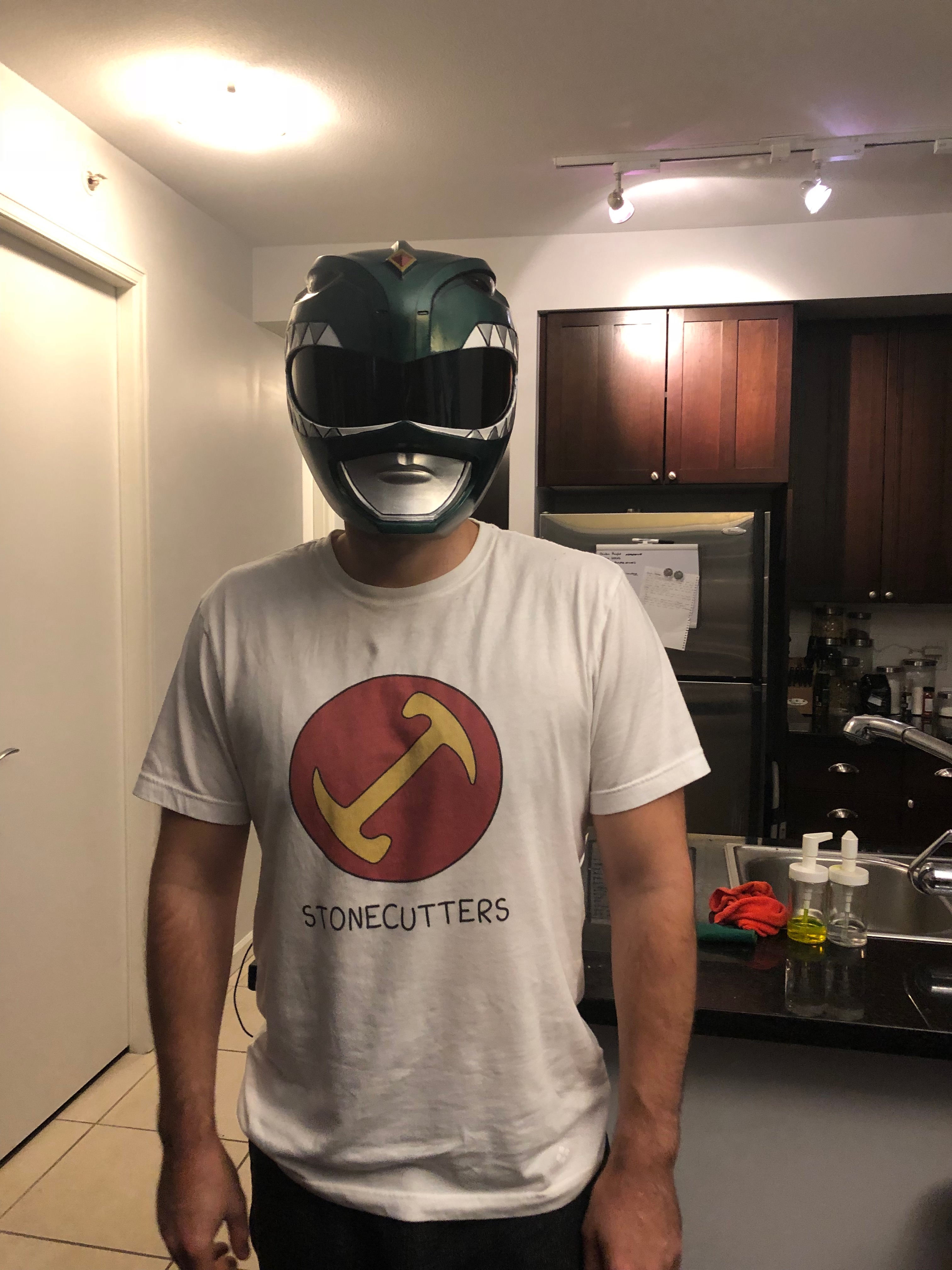 Last edited: