Sr Member
RPF PREMIUM MEMBER
I posted a homemade canon out of household stuff a while ago and I've had some questions
as to how this was constructed so here ya go.
I sold the first canon on ebay to another Lair member because
I came up with a design improvement and It helps to fund the project.

Here are the final painted images

Here is basically how the new and improved one is constructed.
The body is built around a dummy security camera purchased from Harbor Freight Tools for under $5.00.
It has a motion detector and a motor that sweeps from side to side.
http://www.harborfreight.com/cpi/ctaf/disp...temnumber=94030
The rounded drum on the rear top is made from PVC pipe connectors and beveled end caps from Home Depot in the plumbing supplies section.
There is an opening in the center I filled with a cap to a vitamin bottle so the recess is facing out. Inside the recess
center of that I used the back plate Dremel cut from a CD jewel case. The part you depress to remove the CD with the
little pointed teeth set around a circle.
I removed the lens from the camera and found a small PVC drain pipe at the Home Depot, with a slight taper and it
fit perfectly over the lip holding the lens (You can see the part number right in the pic HD9786).
from there I just cut pieces of foam core shapes and hot glued them together based on some other canon construction
I have seen on the Lair and used the AVP Uber Canon as my influence. After the basic shapes were done I continued to
form it with small pieces of craft foam and tons of pieces I have scrounged up from the office and home including.
Calculator buttons, Pen caps cut short, ribbing from toys hoses, etc
at that point you just have to think creatively
I'll post a most recent photo of the canon painted black before silver metal detail coat later today or tomorrow
and updated information on the construction that has transpired since this earlier photo was taken. I will make sure to use a better
camera so the detail comes through. (these photos were shot from my Iphone)

Hope this thread helps and encourages those on a tight budget
total cost is dirt cheap

Dummy Security Camera $4.79
Foam Core Board $2.00
Craft foam $2.00
PVC Pipe Fittings $7.50
Misc Parts and junk scrounged free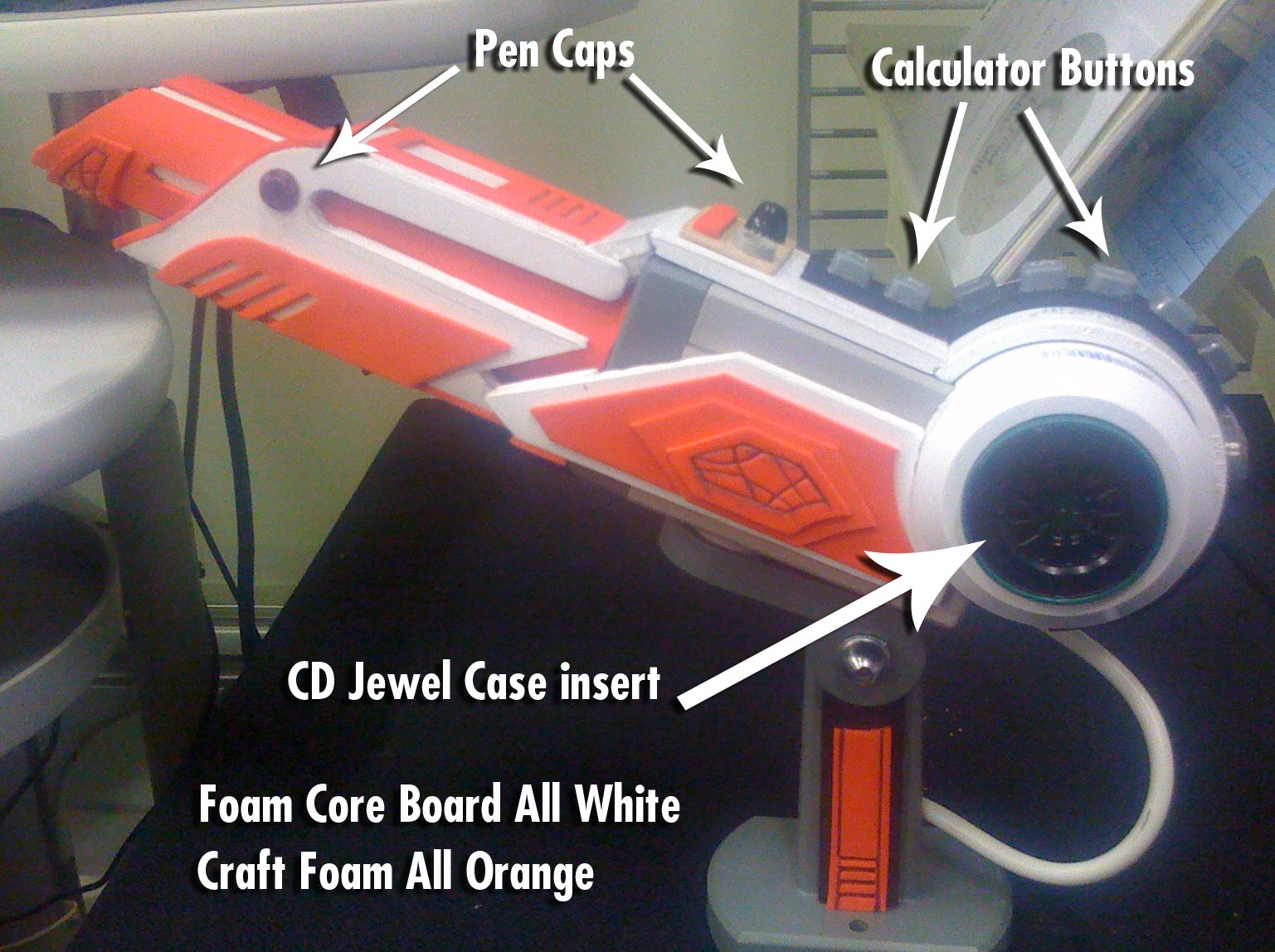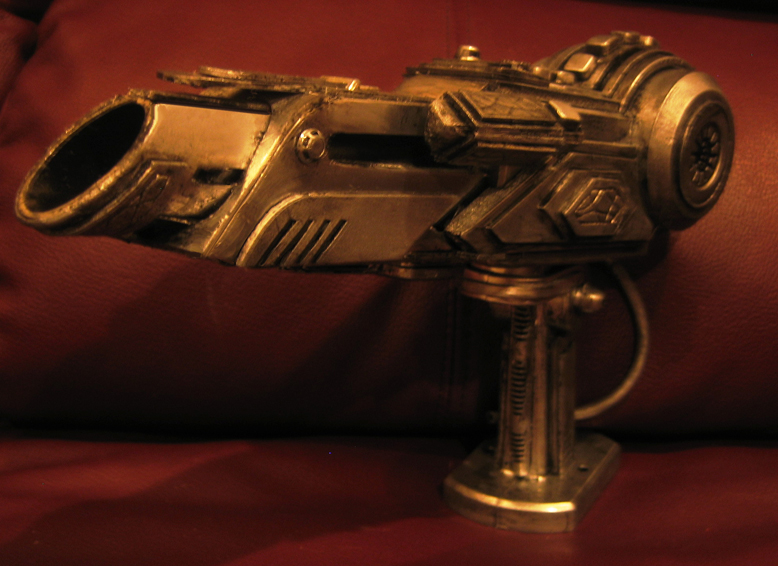 Last edited by a moderator: