Hi everyone!
This is my second post, I decided I wanted to make something as a first project. I grew up with Star Wars so I decided on a lightsaber from the plumbing isle!
Used your typical part: Sink drain, extension pipe, slip joints, washers, electrical tape and a red wire nut.
I'd like to go back and redo the handle and add a real button and maybe eventually an led. I'm very happy for now though with my one day (30 minute) build ..... I welcome any suggestions for a follow up build that I can accomplish fairly quickly .. getting a few under my belt to build up my confidence!
Thanks!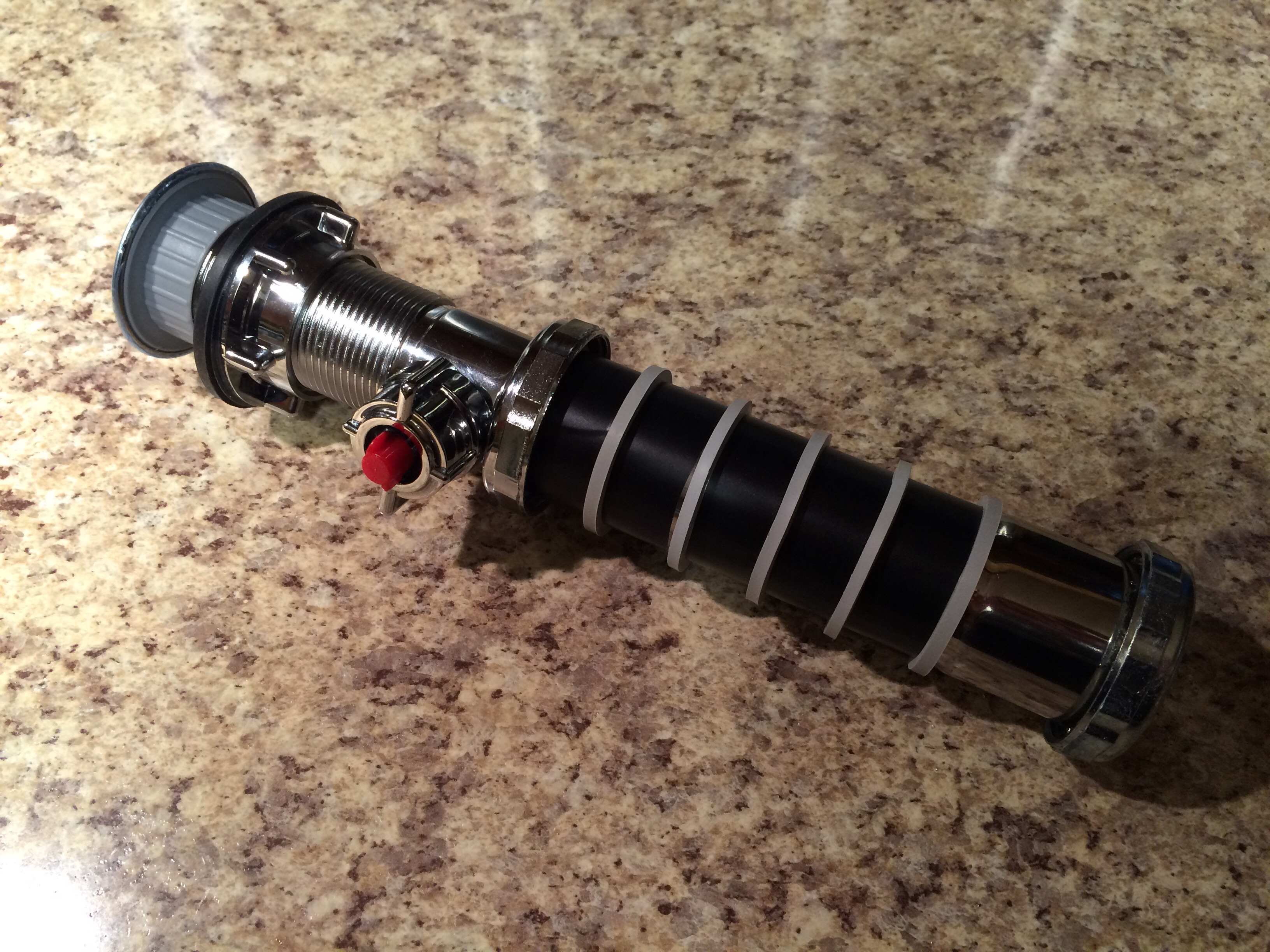 Last edited by a moderator: