Well, after a year of staring at the airbrush all shiney and new sitting in the box, I decided to give it a go. I've shot a little paint through it a couple of times at paper, but had no clue beyond that. SO - I jumped into the deep end, and when I did, I really thought I had screwed the pooch. Seahunterr did an awesome job on my skin for Comic Con last year. However, after ComicCon, Long BeachCon, Atlanta Con, and being shipped across the country and back, the paint took a beating. I figured hey - here's a great opportunity to learn. So I covered the entire skin in Prosaide..... stepped back and thought Holy Crap - what did I just do?????
In a panic, I contacted Seahunterr (Gene) to see if he could rescue me with a repaint - without hesitation he would step up. NOW - I figured what do I have to lose??? I plugged in the compressor and went at it. It took me about 4 hours start to finish - prosaide to permawet.
Here's a pic of what it DID look like:
And here's some pics of it now. It's a bit darker which I'm ok with since I basically just covered what Gene had put on it. I know I can come out lighter if I start with a fresh skin: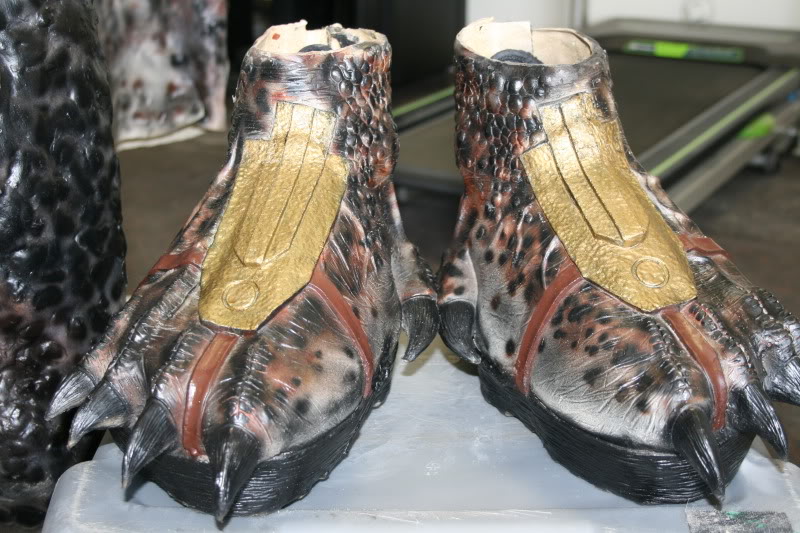 Once I got this done I figured - - what the hell - - Let me take a shot at Lazrith's skin - Muahahahahahahahaha
Before:
After - about 3 hours - same process - complete Prosaid to Permawet: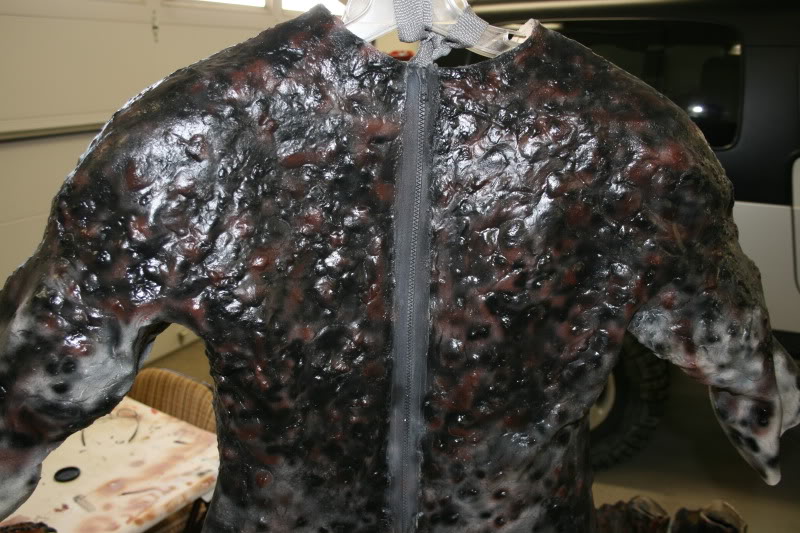 His hands and feet will be done the next day or two.
I figured I'll take a shot at a mask next...... who knows how that'll turn out.
Thanks for looking.
E-O