I have been after a Californian half belt jacket like Bruce Willis wears in The Surrogates forever!
Most of the repros I see around are in the $1000 range though. Not knocking those jackets at all, but I'm a teacher for Pete's sake!!! I'm on a budget!!! I was really looking for a nice repro in a sturdy cowhide for around 3-500 bucks. Horse would be nice, but that would immediately put it out of my price range. What to do right?
Well, while I was bemoaning my station Rick and Mike over at filmjackets.com came out with a dead-on half-belt in a very vintage looking cowhide for $300 shipped!!!! And not only that, but the body length and sleeve length is customizable at no extra charge!!! Enough jibbering. Here's some pics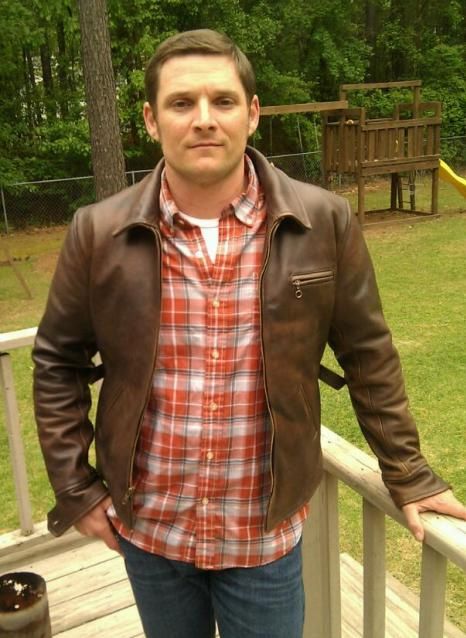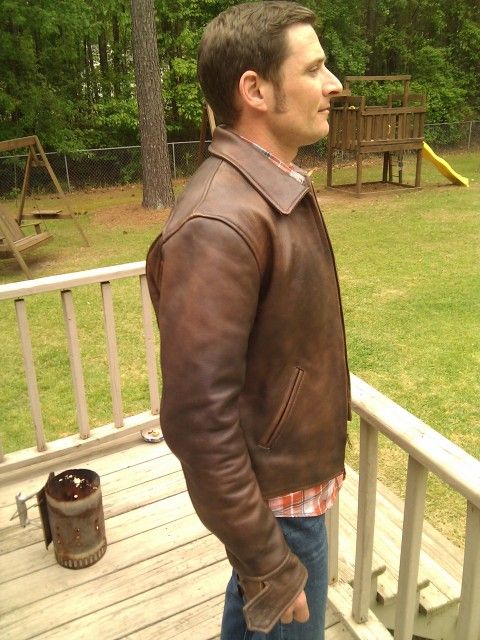 Here's some closeups of some of the details on the filmjackets.com website
BRUNO HALFBELT [FLMJKT-0013] - $299.99 : FILMJACKETS.COM, Reel Jackets for Real People
It is the perfect blend of ruggedness and style to me. The stitching and craftsmanship is on par with jackets I've had that cost twice this amount. The hide was a little dry on the onset, but an application of Pecard's leather dressing and it was good to go!!! Rick and company have got a good thing going over there and they have delivered to me what is quickly becoming one of my favorite jackets in my stable.